I am talking about weather again you guys. It's just that August weather so far has been tolerable and nights are getting cooler. The other morning it was so nice and cool that I had to go outside and just soaked in all that wonderful weather. Right now as I am writing this, I hear the pitter-patter of the rain. It's a beautiful sound. It might not be much of a rain, but at least we got some. We'll take every bit of it. Anyway, since the weather has been tolerable and the nights have been cooler, I thought a repeat of this jeans would be appropriate now.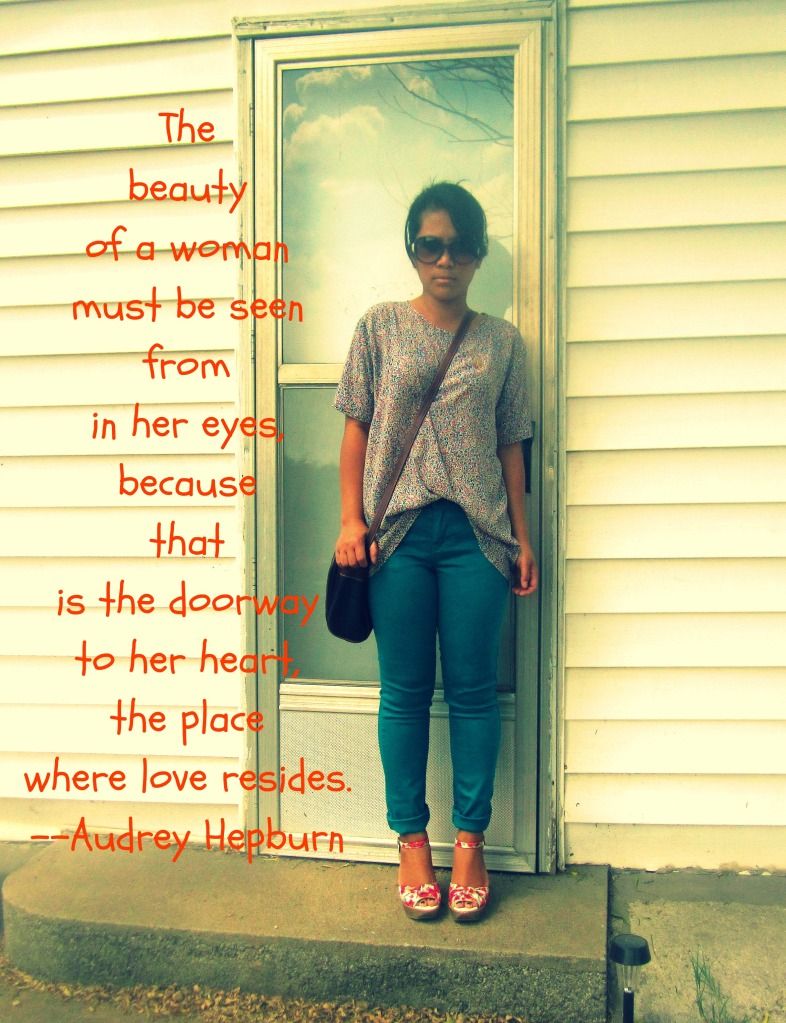 I am not sure, but this might be the last or second to the last photo of my SAHM style in our yard because the next time might be in our new place. I'll be taking a short time off of blogging since I am packing and getting ready for the move this Monday or Tuesday. We will see!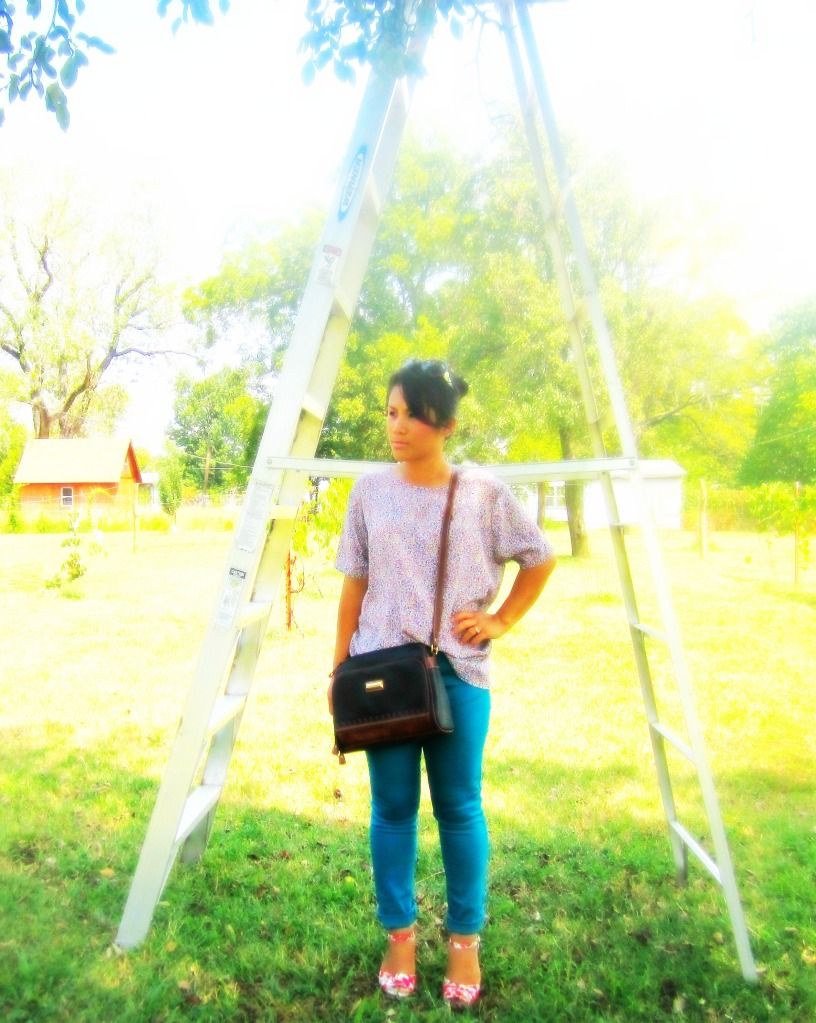 Sunglasses: courtesy of Firmoo Glasses.
Top: Vintage Bobbie Brooks, thrifted 25cents
Bag: Vintage K. Collection, thrifted 25cents
Colored Jeans: Target
Shoes: Blowfish.com
The top is just a tad bit big and I thought of altering it, but instead I just took a little bit off of the arm area because it was a bit loose and that's about it. I was going to cut some off from the sides, but it is such a nice blouse and the material is airy and flowy that I am afraid of ruining it, so I left it that way. I figured if I pair it with a skinny jeans that it will be fine. What do you think guys? I also thought of refashioning it and make it into like a mullet or hi-lo top. I just tucked in the front so I don't look like I am pregnant again because I am not. I just gained weight, that's all.