Who says nothing in life is for free anymore? Well, that's not entirely true. I just got me some freebies from 10DollarMall.com and I couldn't be more happier to have given the opportunity to test out some of their products available online. I was given some store credits to spend on their online store and I chose a few items that I liked. I got a pair of Fringed Booties, Moccasin Flats, Gray Sweater, Peach Jeans, and a Cardigan. I would say my favorite pieces of all would be the sweater and the cardi. They are perfect layering pieces and as you can see on my photos below I wore the two together paired with my peach jeans. Currently I don't own any other colored jeans so I am really excited to have a pair in peach color. It is just a perfect addition to my wardrobe in something that is of a trendy piece.
Unfortunately, I had to give the shoes away to our neighbor girls who took care of our pets while we were gone and I am glad they both liked the shoes. They wore it right away as soon as they got it. I am so happy! The reason why I gave it to them because I am blessed with wide feet (yes, another one of my fab flaws) and the shoes just wasn't the right fit for me. I sure loved the Moccasin though, but not the right width for my wide feet.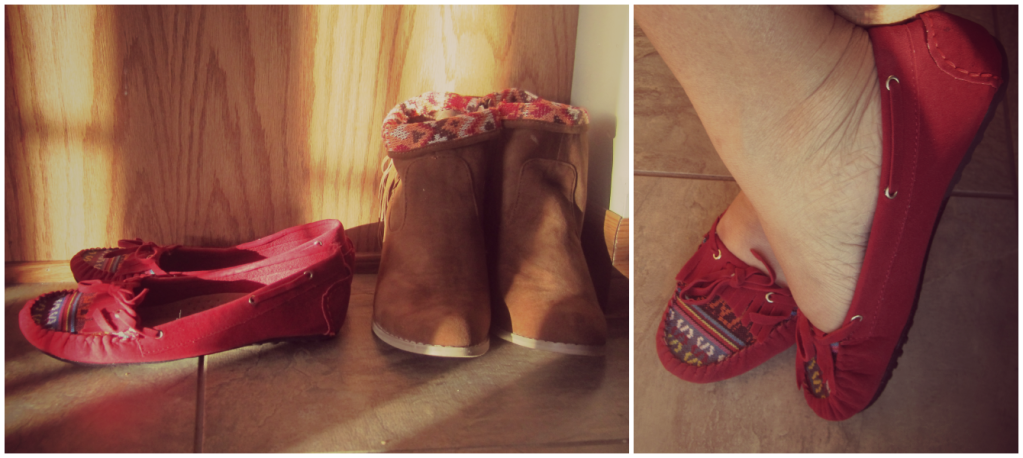 The gray sweater feels really comfortable and it is something that I wanted to have. It is of thin material though, but soft and nothing itchy. The cardi is lightweight as well and feels so warm and cozy to wear. It is a perfect piece to wear when the weather requires something warm, but not too thick and heavy like a coat.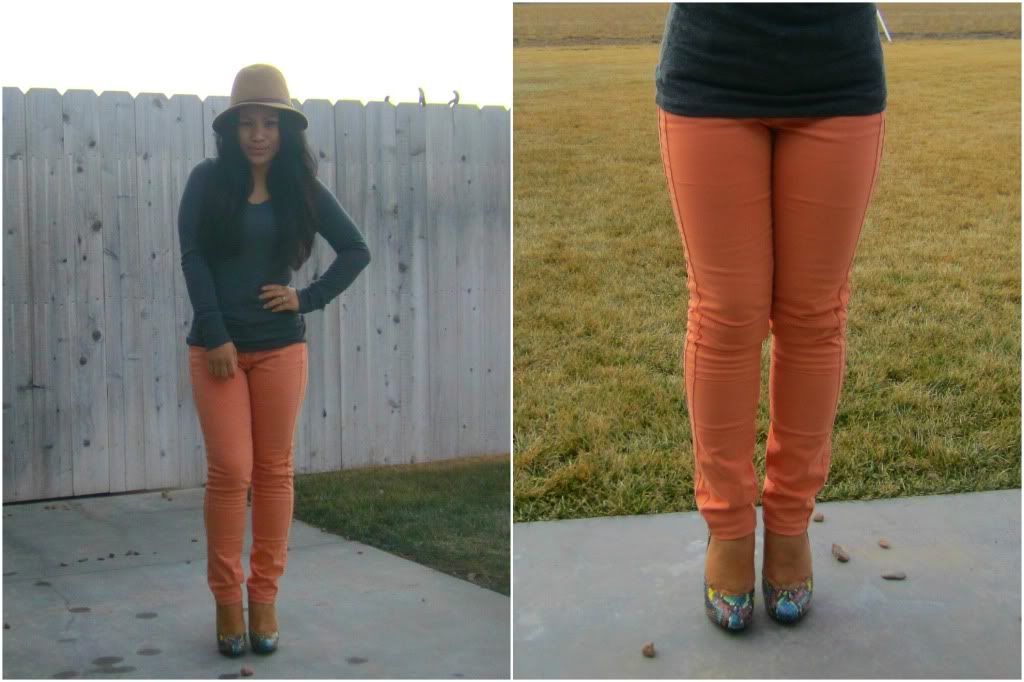 Shopping at 10DollarMall.com was a bit tough and fun. Tough because there were so many things to choose from that I could not decide which ones to get. And fun because there were tons of things to choose from in affordable prices. 10DollarMall.com carries a lot of trendy pieces that are happening right now in the fashion world, and all their items are available at amazingly affordable prices. Hence the name, everything is under $10. They have all kinds of items available for men, women, boys, girls, for plus size and fabulous women, and something in general. All-in-all, I had a wonderful shopping experience with them and I would like to thank
10DollarMall.com
for this opportunity. If you want to find out more about the store or want to shop online, click on any of the links above.
Like them on Facebook:
https://www.facebook.com/?ref=tn_tnmn#!/10mall?fref=ts