I really thought that I will not make it to another rummage sale, but they have another sale today and I went, but I woke up late than what I had planned. I didn't get any vintage dresses, but I got a few items (or a lot). I thought, if I didn't get any nice vintage dresses this time that I might get some next week for the Free-4-all day. How exciting! Whenever I go thrift shopping, the best thing for me is to set a budget and bring cash with me, so today my goal was to make it to under $10 and I did. Here are some photos of the thrifted treasures I got today. Oh! I am going to miss you rummage sale. See you again next summer, maybe.
Yes, I know! You can't buy that much for $7 at the mall. And I got three lovely vintage sweaters that I really like. I mean really love! In good condition.
The bag don't look fancy at all, but I can use it for the JEEP when traveling to store some kids things. This blouse is a vintage one with a tie on the front. A bit large, but I can alter it.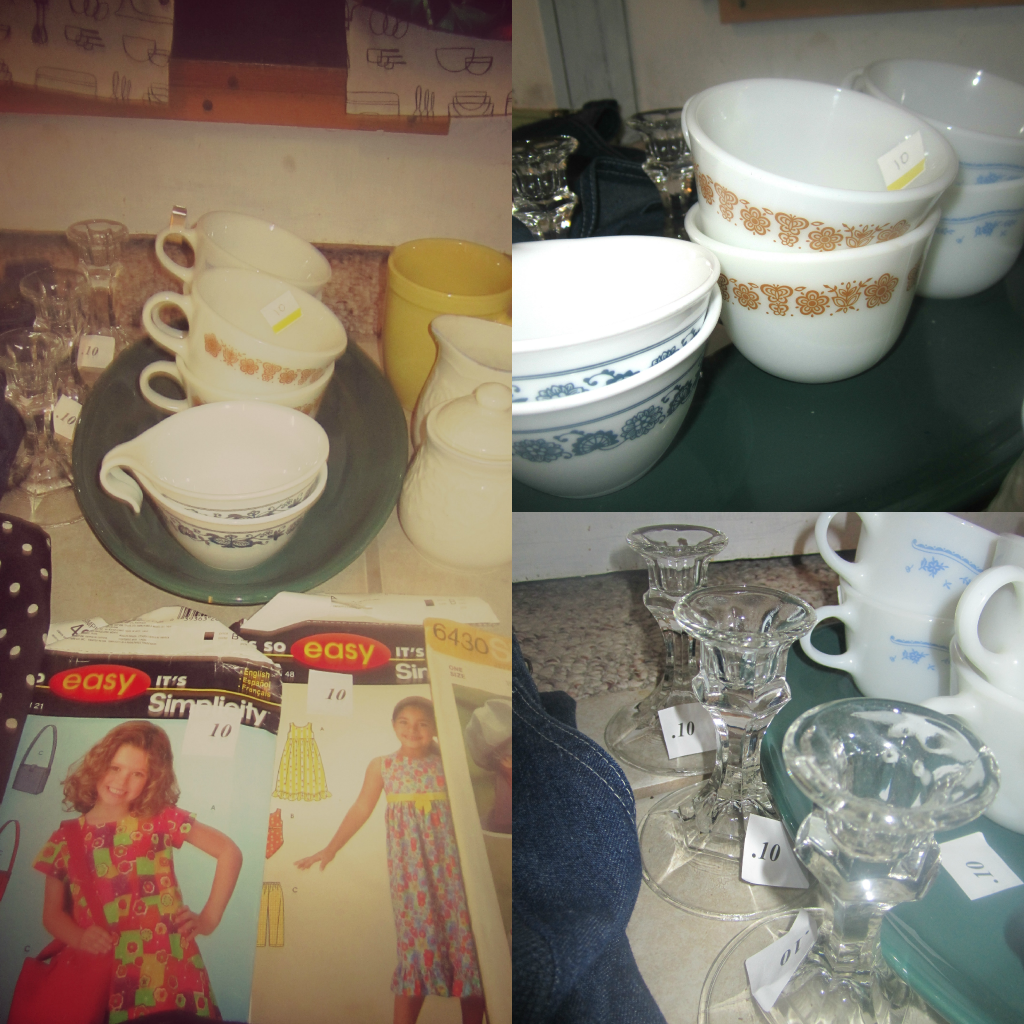 I got four (4) Pyrex cups, two (2) Corelle cups, three candlestick holders, yellow mug, one green heavy plate, and items to put cream and sugar in.
Here are the three sweaters that I love! They are all vintage and in good condition.
If I had not told you where I bought it, you would probably mistaken it as something I bought from the mall or some store. No? These are perfect for spring or I can wear it for fall and winter, let's see. If you have to buy this brand new at some store, it can cost you ridiculous amount of money, not unless you buy the cheap kind. Still you have to pay big amount of money. I paid mine for under a dollar each, and they are all made in the USA. That floral sweater is cute.
Just like what you see in the picture, I paid $7 for all 34 items. I think I did it again! How about you? Have your thrifted lately? I would like to see some of your thrift hauls as well. See you later!