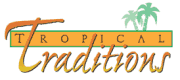 Growing up as a kid in the Philippines, the knowledge about the great benefit of Coconut is nothing new to me. For us Filipinos, we considered it the "Tree of Life." Coconut tree is known to have many uses, from its roots to tips, for culinary or not. Because the Philippines is a tropic country, Coconut trees thrive better and grows everywhere, and it is the world's top producer of Coconuts. I myself have enjoyed many coconut juices, coconut meat, food with Coconut in it, and everything coconut when I was in the Philippines. And for that reason, It is no surprise that now a days, you will see Coconut products available in the US market that are made in the Philippines. And one example is the Tropical Traditions

Gold Label Virgin Coconut oil

.
Tropical Traditions
is an online store and is America's source of coconut oil, that promises to sell only the best products out there. From Organic food, oil, skin care products, household goods, and even pet products. I was very lucky to have given the chance to sample their highest standard for coconut oil-
The Gold Label Virgin Coconut Oil
.
As a tropic girl, I have always loved coconut oil. I remember back when I was a little girl, my cousins and I were talking about lotions and shampoos that would make our skin and hair look healthy and shiny. My grandpa overheard our conversation and he said; "Why don't you go get some coconut oil and rub it all over your skin and hair. That's the best product of all". And I do believe that. When I moved to the USA, the coconut is one of the things I miss a lot. When I heard that you can buy coconut oil and other coconut products online, I was very happy.
My family has been using coconut oil for a long time now and we use it in a lot of things. When I received this Gold Label Virgin Coconut Oil in the mail, we have been using it for a lot of purposes. I divided it into different uses for cooking/baking, as a lotion and for hair, personal hygiene (yes, I know), and because I am using cloth diapers for my little girl, I use it as a diaper rash cream. It works wonders!
When you buy Tropical Traditions coconut oil, expect it to smell like coconut because it is made from coconut. If it doesn't smell and taste like one, then it is most likely not the real stuff. For me, the smell and the taste are wonderful. I love this oil and I would recommend it to everyone. I cooked my egg in coconut oil this morning for breakfast. Tasty! In fact, my husband doesn't even like coconut (I don't know why), but I convinced him before to at least try coconut oil. He liked it and he knows the wonderful benefit that coconut oil offers. Now, he mixes it with his oatmeal, and he uses it on his skin and hair. If you want to know more about coconut oil, research it for yourself, and you might just become a coconut oil fanatic like we are.
Tropical Traditions Gold Label Virgin Coconut oil is made the Philippine traditional way, handmade.
Thank you Tropical Traditions for the sample! Visit the website today at
http://www.tropicaltraditions.com/.
Note: The product was sent to me for free, but my thoughts and opinion are 100% mine, otherwise noted. I am not paid for this post.