It is not that long ago that my little HF has been into costumes. He had been asking me to make him a superman cape or costume, but I haven't got around to making him some. Plus, I don't have the materials, so poor thing he would do away with blankets. He is also into playing Super Mario Bros games online and he once asked me if I could get him a Super Mario costume to wear, and I am really glad I got the chance to review a Super Mario costume for free!
If you have little ones that love to play dress up or are invited to go to a costume party., come and check out CostumeSupercenter.com for their wide selection of costumes. Here is the complimentary costume that my little man got: the

Nintendo's Superhero, Mario!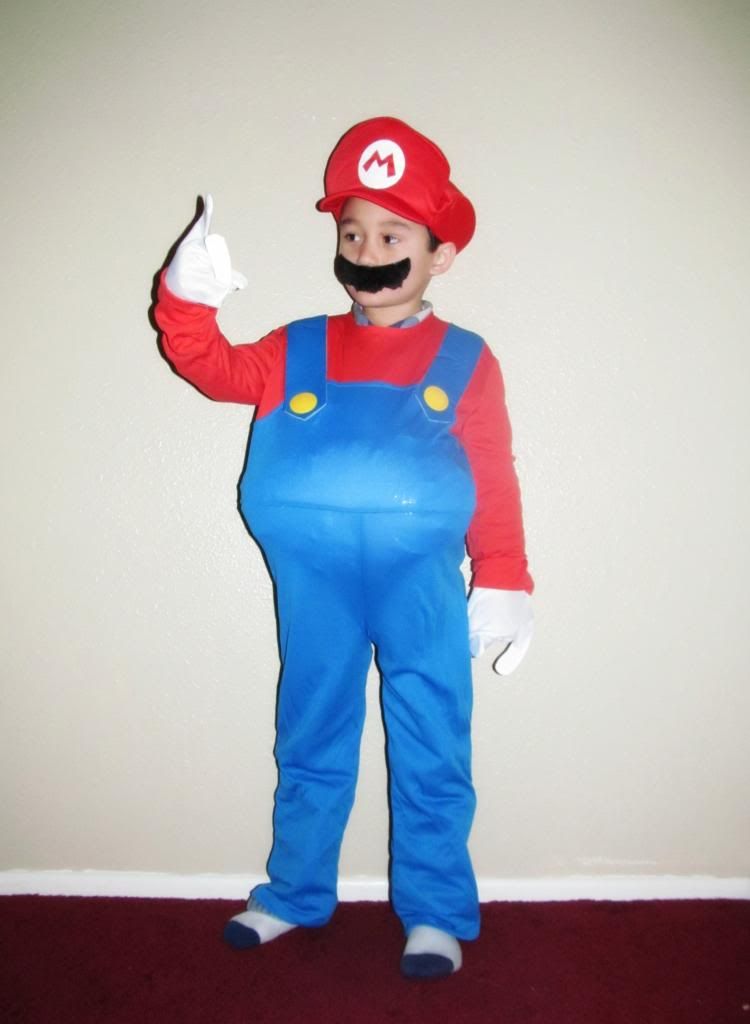 (I blew up the inflatable tummy way too much and it is looking hilarious)
Child Deluxe Super Mario Bros Mario Costume
Promo Price: $29.74
Includes: Hat, moustache, jumpsuit with attached shirt, gloves and inflatable belly
This is an officially licensed Nintendo costume.
Size: Small (4-6), Medium (8-10), Large (12-14)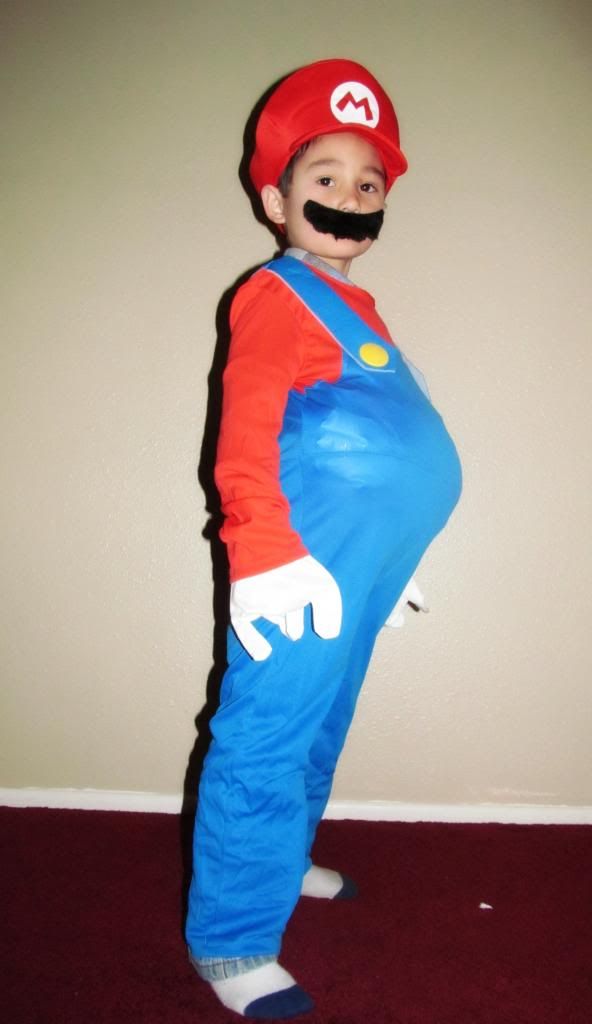 He has on a size 5 costume and it fits him fine. Except for the gloves. The mustache is cute, it is a peel n' stick one.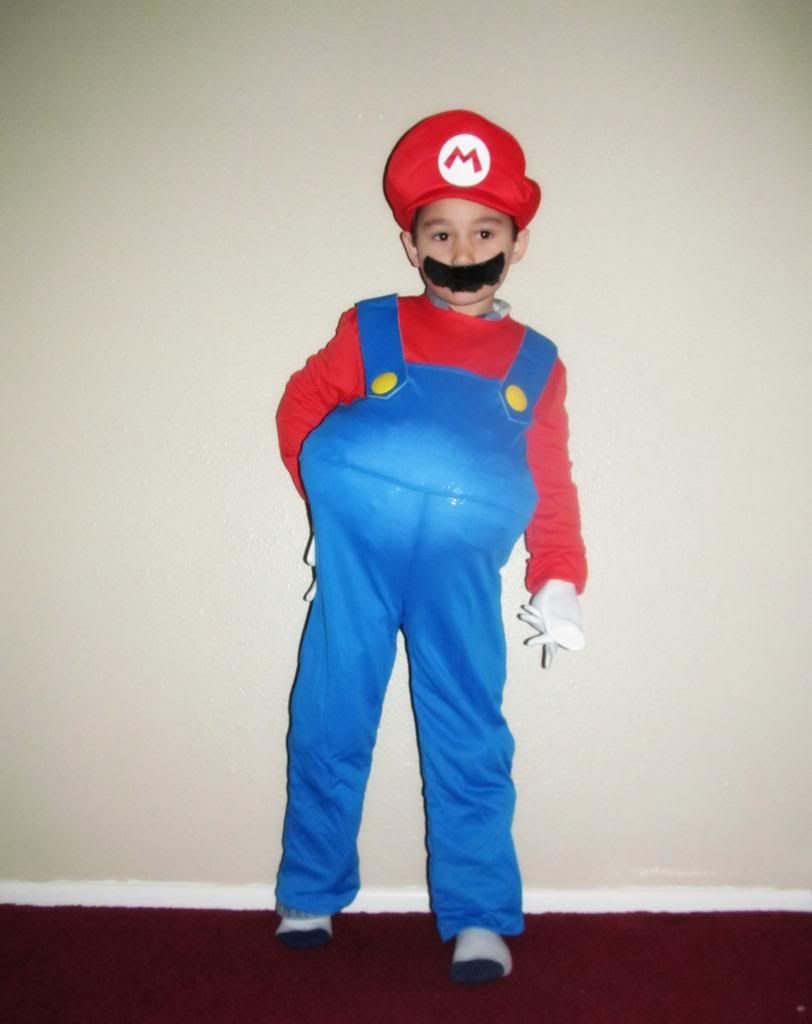 Super Mario Bros games have been around for so many years and I can remember playing the game many years ago. I remembered playing Mario games before on the computer or one of those old play station thingy and I remembered some of the characters like Luigi, Mario and the Princess, where they have to rescue her from the dragon (something like that). I may not know much about it, but there are

Interesting Facts About the Mario Bros

that you can check out if you are interested.
And as for the costume, it is easy to put on. It came with other accessories needed to complete the entire look. And of course, it is a costume so expect it to not be of the highest quality. The only problem we have is the inflatable tummy because I couldn't get it to stay on or even strap on. But other than that, it is a good costume than can last many costume parties. Thank you, Costume Super Center!