(Don't worry! No Kids or a Salamander was harmed on that day.)
After my husband showed our kids the result when you mix baking soda and vinegar together, our little boy got excited and interested in mixing things together. And even though baking soda and vinegar are not harmful, but he must practice safety first and must wear the safety glasses on. Which I thought he looked cute wearing them. Even little sister was curious in what her big brother was doing.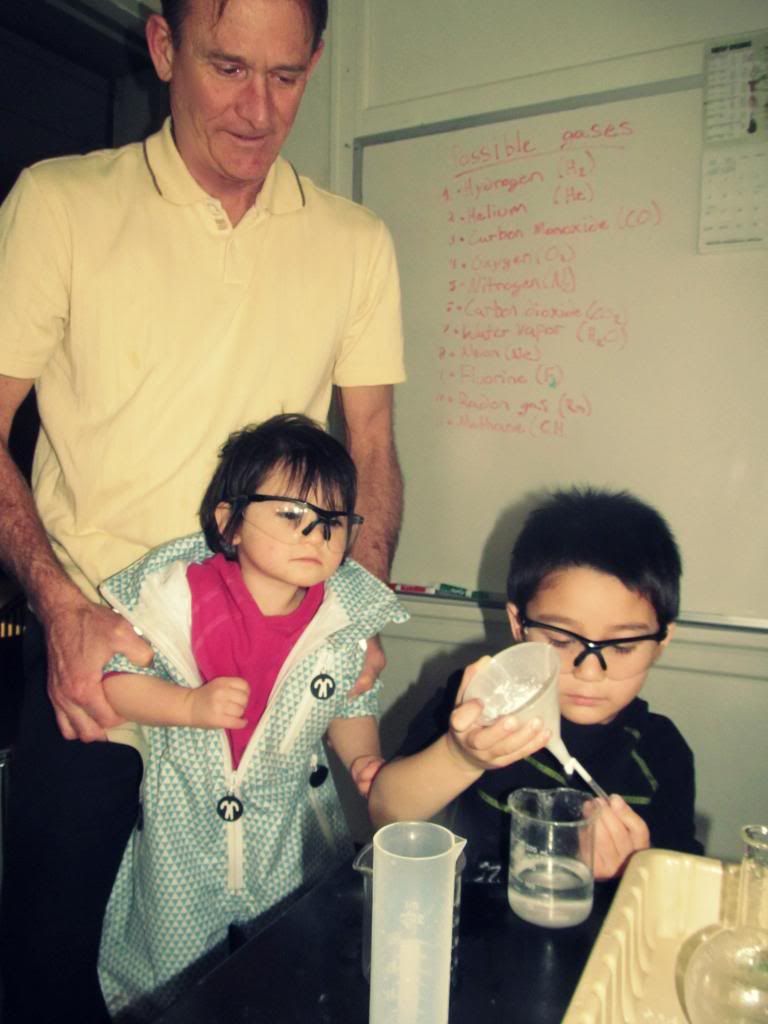 He was mixing up baking soda, water and vinegar. Our curious little man.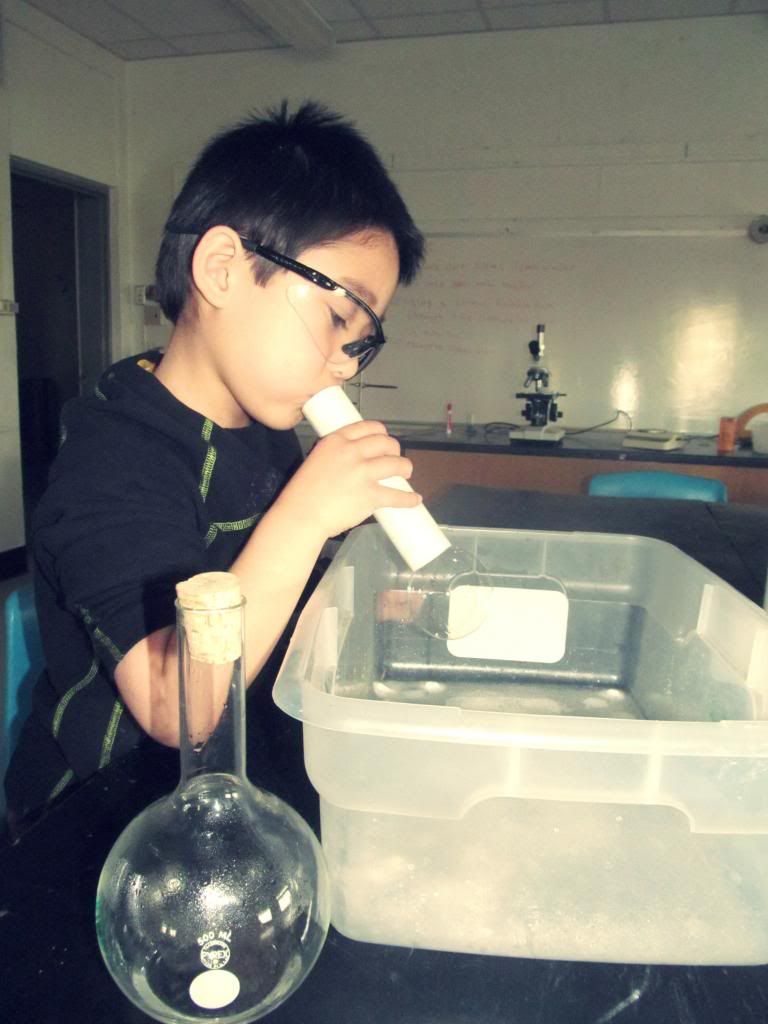 This poor Salamander will be released once school is out.
Both of them were curious about this little creature. They were wanting to see it swim and eat. They were curious to learn more about the Salamander.