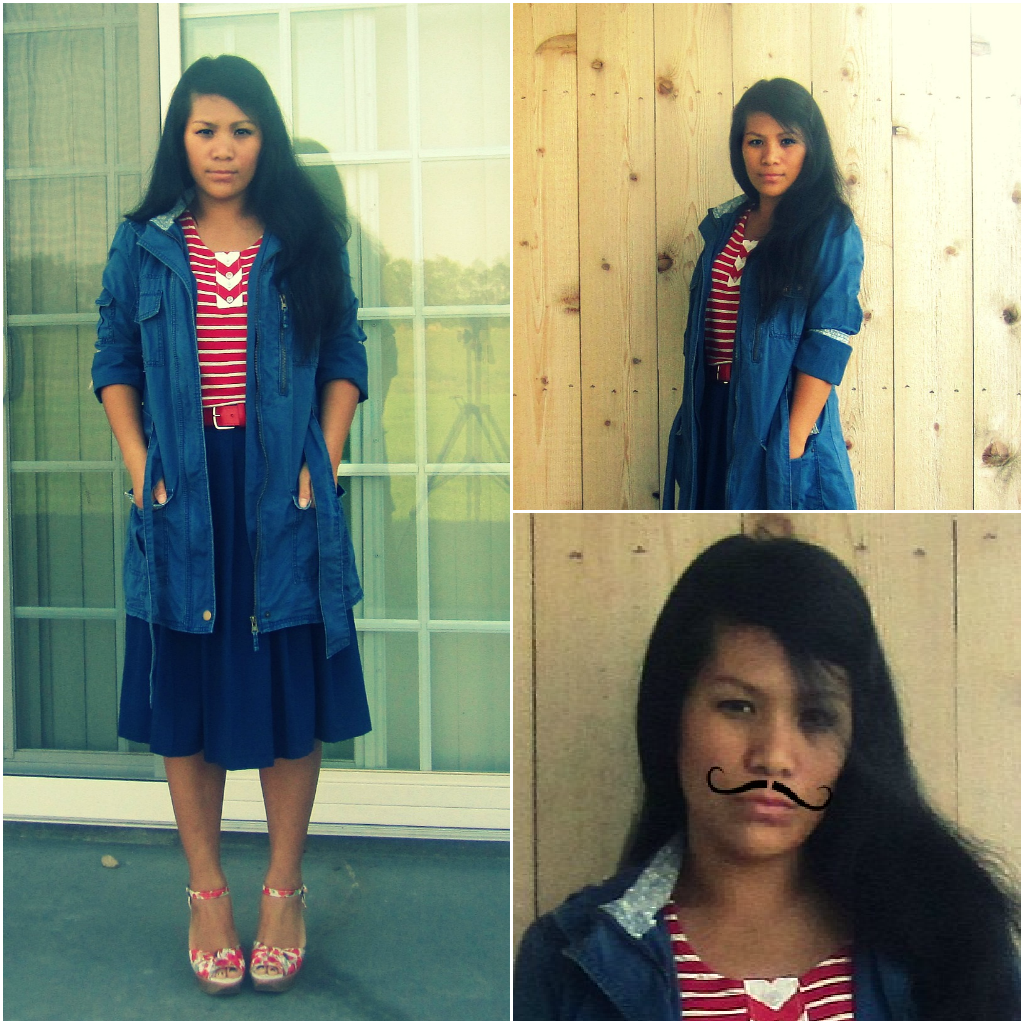 When I was editing my photos, I saw one that my mouth looked really pouty so I thought it would be perfect for a mustache.
(I also added that detail on the center of my top from a Chevron fabric I used to make my bag.)
When you saw me in my photos on my previous post, I know I look all fall ready, but the weather lately have been different. There are days when it is warm and sunny and still feels like summer, but then sometimes it gets colder and fall like. Took these photos on the day when wearing sandals is still okay, but it requires a jacket. This jacket I got at Target last year when I was still pregnant with my second one and it was the only one left on the clearance rack and size large. I thought since it is Junior size, I took it. I like it this way actually. Lots of room and not too tight. I wanted a different color for my Jacket when I went shopping that day, like in Army green or even Khaki, but they didn't have it so I am still happy with what I got. I am sure you have seen me sporting the jacket before, but this is like my go-to jacket whenever the weather's chilly and does not necessarily require thick coat.
My vintage Navy Blue skirt used to be a midi length (well for my short frame), but it wasn't flattering so I decided to chop it off and shortened it. I probably need to cut it again just a tiny bit, right on the top of my knee so I could show more leg length so it does not make me look shorter than I already am. It also has the two pockets, which is awesome! Most of my thrifted skirts have the two pockets, plenty of room to store knick-knacks (what's the use of the purse?). Anyway, I just like skirts that have the two pockets on the sides. And oh, the belt is thrifted too. Only the jacket and the shoes are not thrifted.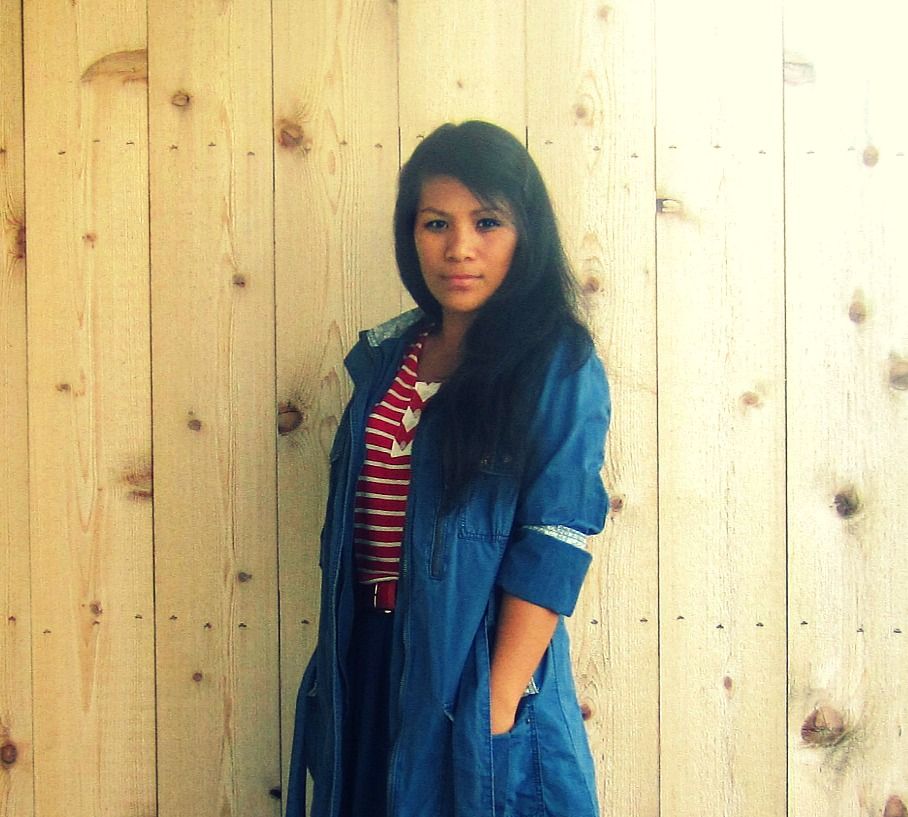 And because I went a little bit Nautical, what could be more fitting than to leave you a Nautical quote.
I hope you all have a great almost weekend! My family and I are excited to go back to Chetopa this Friday (if things go well). I can't wait to be back in our old place, even for just two days. Just thinking about it gives me butterflies in my stomach. I am that excited! Got to go start packing so we can leave tomorrow at noon. See you later!