Hey sweeties! It's the first day of Fall today, is it not? I am excited! Like I always say over and over again I love the fall weather. And because the weather is transitioning to colder days, my closet is on slow transition as well. These are just few of the clothes that I was able to pack with us during our move so I hope that this trip will be the last one when it comes to moving our clothes into the new house. Yes, we are going back to Chetopa today! In about three hours we will be on our way. Eck! Spinky and chickens, here we come! *LOL* I am not sure how I am going to fit all my clothes in this tiny little closet that I am sharing with my dear husband, but I guess I am going to have to give up some of them. We are closet downsizing people, plus I am also learning about being minimal, but more on that later!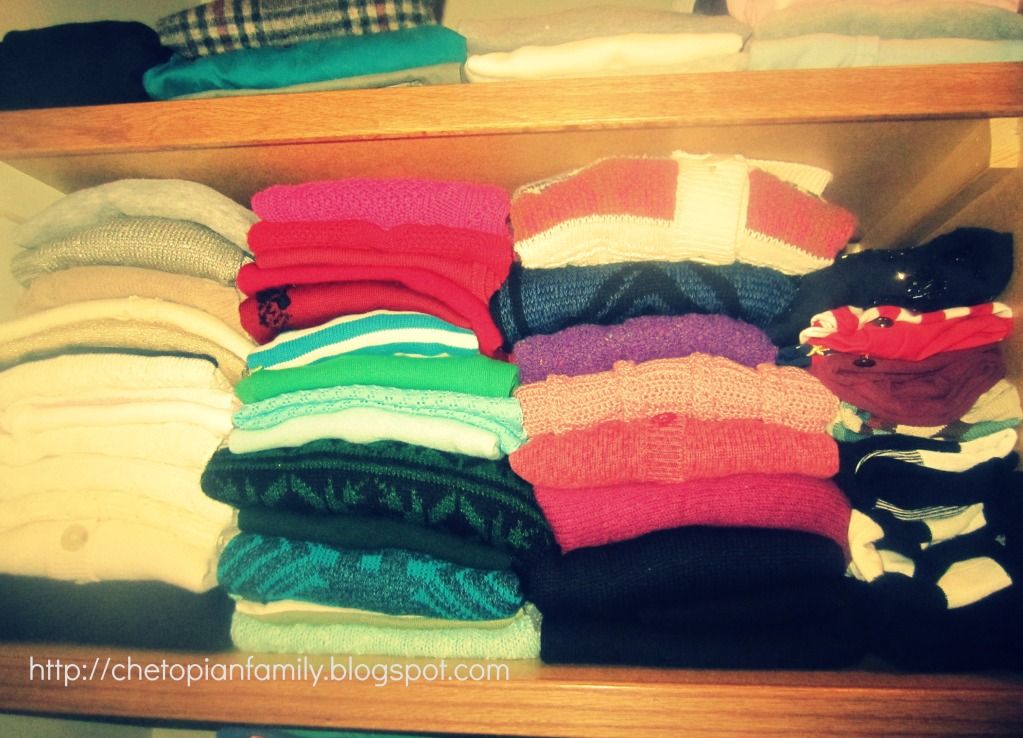 (All of the sweaters are vintage except for five pieces)
Since we are new to this house and I can't just easily screw something on the wall (we are renting), there are still a lot of things I need to do. We have some storage bins to buy for this itty-bitty closet to fit all our items because I am getting tired of not being able to place everything nicely. I have a little bit of weirdness when it comes to my clothes. I want all the hangers to match, and in white. I like to color code them, categorize them by dress, skirts, tops and so on. I also like to group my clothes according to the type of fabric like if it is silk then it goes with the silk, cotton, then group them by patterns or prints, etc. Also the length of the clothes like if I want to start with all long skirts or long dresses, then the short ones, so that they are neatly hang. It is really a sickening thing, I tell ya. Just looking at my closet right now I want to reorganize it again because they are not what I like it to be, but I don't have much time so I'll leave it that way until I am back. I know you are laughing at me right now, but those are just little things about me. I am not that hard to live with though. I am really nice. *wink* Just so you want to know!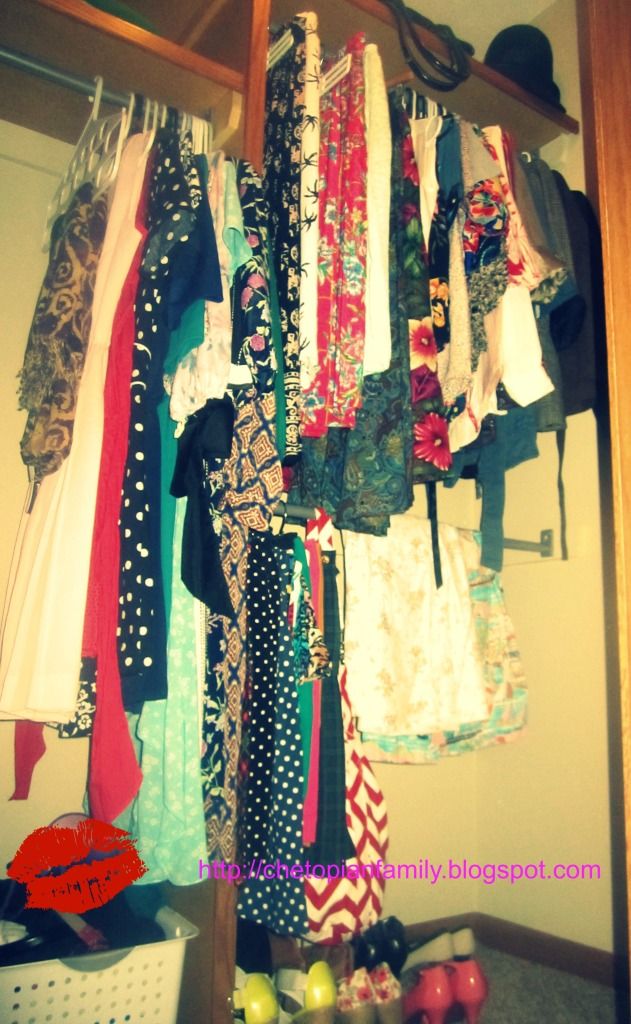 (Dresses are on the left side, all vintage except for two. Still have more left back in our old place. Same thing with my skirt, blouses and even jackets, majority are vintage pieces. I am having trouble with shopping for vintage shoes so maybe next time I will score me a good pair or two.)
With the shoes, the rest of them are back in Chetopa and I will get rid of few of them. Right now, I just want to keep the ones that I know I will be wearing a lot and that I think I need to have. Again, I am slowly transitioning into becoming a bit of a minimal. I am no fancy-schmancy type of person, but I am not that boring. I think! Am I? Anyway, we will see how that goes. There you go! That is something you learn about me today, eh? How about you? Have you been working on your closet lately and ready for the fall? Do share! Have a great weekend, everyone!