A little over a month ago, I received a package of two OOFOS sandals for me and my husband to sample for free. I didn't know anything about OOFOS footwear before, so I was really interested in seeing the actual product and try it ourselves.
I got a pair of OOriginal Thong in Black for the husband and a pair of OOriginal Thong in Fuchsia for me. When I got it in the mail, I immediately opened the box and tried on the sandals. It is so comfortable to wear and it really cushions your feet when walking, so it minimizes the pressure on your feet. And, I love that it also gives me a little boost of height for a short mama like me. I have been wearing these for about a month now, mostly around the house because of the cool/cold weather.
As expected, I got the Fuchsia pink sandals and it is exactly the same color as what I saw on their website. I love the color Fuchsia. My husband on the other hand wasn't so thrilled the fact that he actually does not like anything flip flop. I forgot that he does not own a pair of flip flops because he hates the style. He said that it feels like flip flops could come off anytime when wearing it. I am like, what? Anyway, he is just being weird and all, but he said he likes the material of the slippers and will wear it next summer. It doesn't really have to do anything with the product, but just my husband who is very particular about what he likes and I do understand that.
Anyway, back to the OOFOS shoes. Like I said it is comfy to wear, the material is soft and I haven't had any blisters or skin reaction to it. I mean, I remembered years ago I had this pair of slippers that were cheaply made and when wearing it for a long while I started having these rashes right where the straps hit, and it was itchy and uncomfortable. With this one, I don't have that problem at all. I also love the awesome design of the insole and the out sole, and it has a good grip so you won't worry about slipping. The shape of the shoes is design to really contours your walk and easy on the feet. I can easily slip it on and off and I am already looking cool with my new pink OOFOS footwear.
Here is an information about the technology of the OOFOS footwear and what makes it different from others.
"The OOFOS brand experience is powered by the cutting-edge proprietary material called OOfoam. Our technology is a combination of compound and our patented foot bed design. Our unique DNA provides an unmatched OOfeel that's energy absorbing.
In fact, test results show OOfoam is 37% more impact absorbing than any existing EVA, the most common material found in footwear.
OOfoam technology:
• Absorbs shock to lessen pain
• Reduces fatigue & restores vigor
• Delivers unparalleled cushioning to recharge & rejuvenate your feet.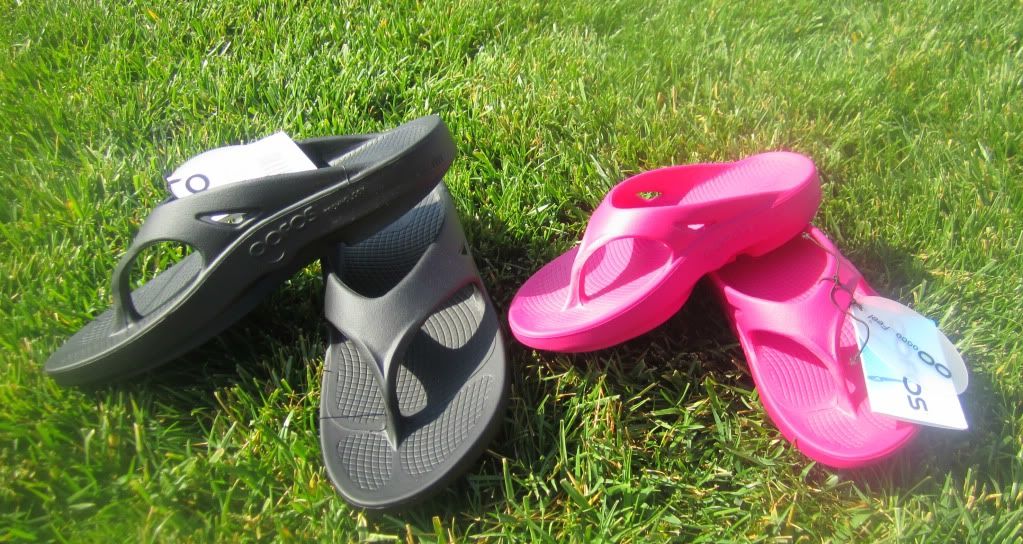 I also love that it came with these cardboard hangers where you can hang your slippers so it won't be all over the floor. This way your closet is still organized and you know exactly where to put your slippers when you are done using them. Great thought on that one too!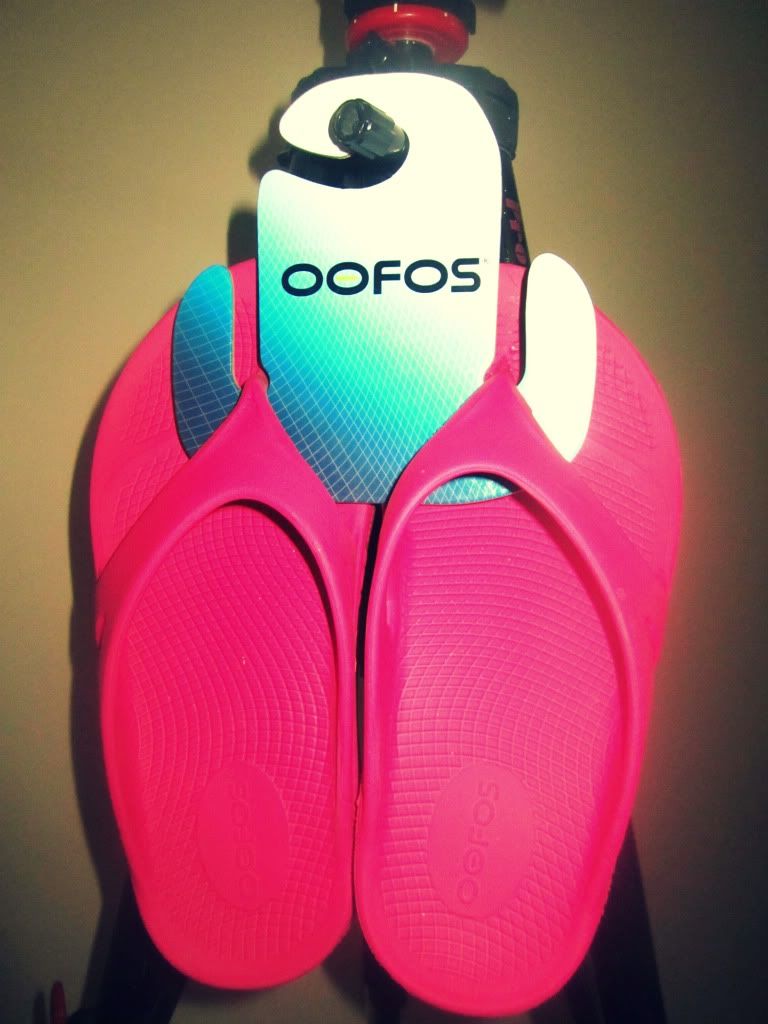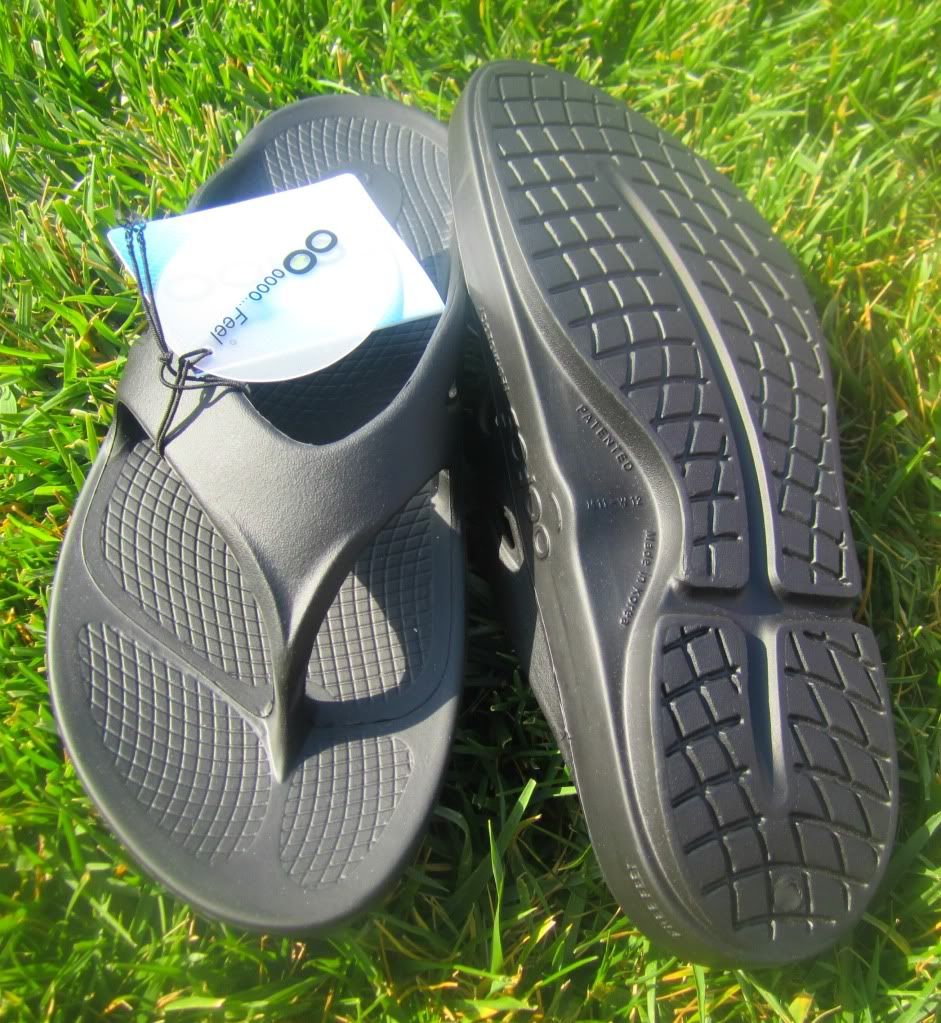 And yes, these shoes are available in Men and Women's sizes, and these would be wonderful gifts to fill up those gift stockings this Christmas. Isn't it? In that way, you and your family (or friends or special someone) will be ready for when warmer weather rolls in, and be all comfy and awesome looking wearing these OOFOS shoes.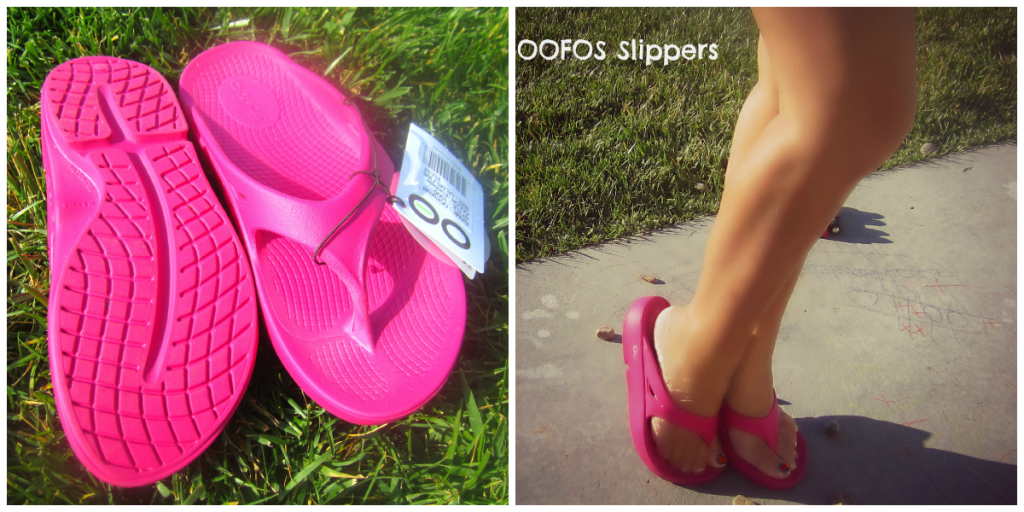 All in all, I have two lovely wide feet that are OO so happy to be wearing these shoes. Thank you, OOFOS! To check out the rest of their collection, visit OOFOS' website at
http://www.oofos.com/
.
Like OOFOS on Facebook:
http://www.facebook.com/oofosfootwear
Follow on
Twitter:
https://twitter.com/#!/oofos
Follow on Pinterest:
http://pinterest.com/oofos/