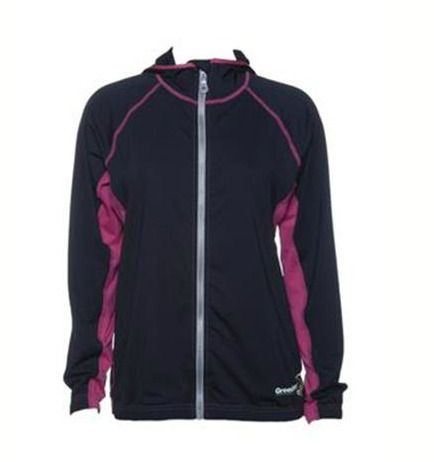 Our weather in Galva has been different lately. In the middle of the day the weather's warm, the sun is up, then at early evening the temperature drops and it is freezing cold at night. It was funny because the other day when we were back at the old place, I was wearing short sleeve shirt and summer short shorts while in our yard. It felt like it was spring going into summer. Now that we are back in Galva, I try to workout like in the middle of the day where it is warmer outside and the wind is not picking up yet or else I won't be able to.
I love it outside because you get to breathe fresh air. When I workout, I like to wear something comfy and does not restrain me from moving. It has to be lightweight and something that when I sweat, it won't be icky or heavy. When I say comfy it doesn't mean wearing an oversized shirt or something like that, but it means the quality of the clothing you wear while working out.
One of my favorites to wear lately is the Women's Greenbeanz Hooded Jacket that I got for free from Sun Protection Zone for a review. When I saw it online I knew I wanted it because I would be able to wear it a lot. And since I like to go for a walk, I needed something in this type of material to wear. I was so smitten when I got it in the mail and immediately tried it on.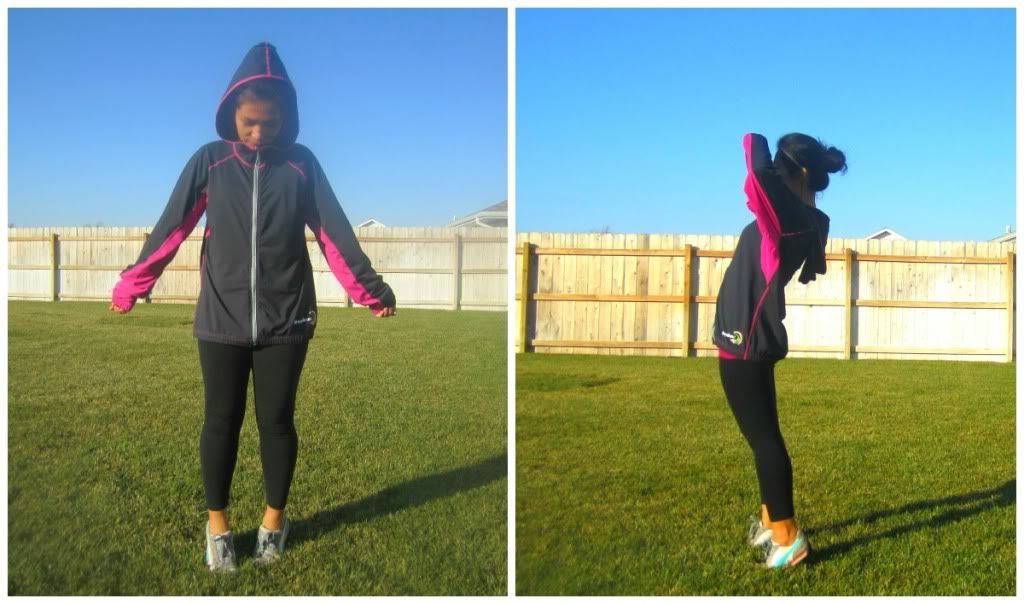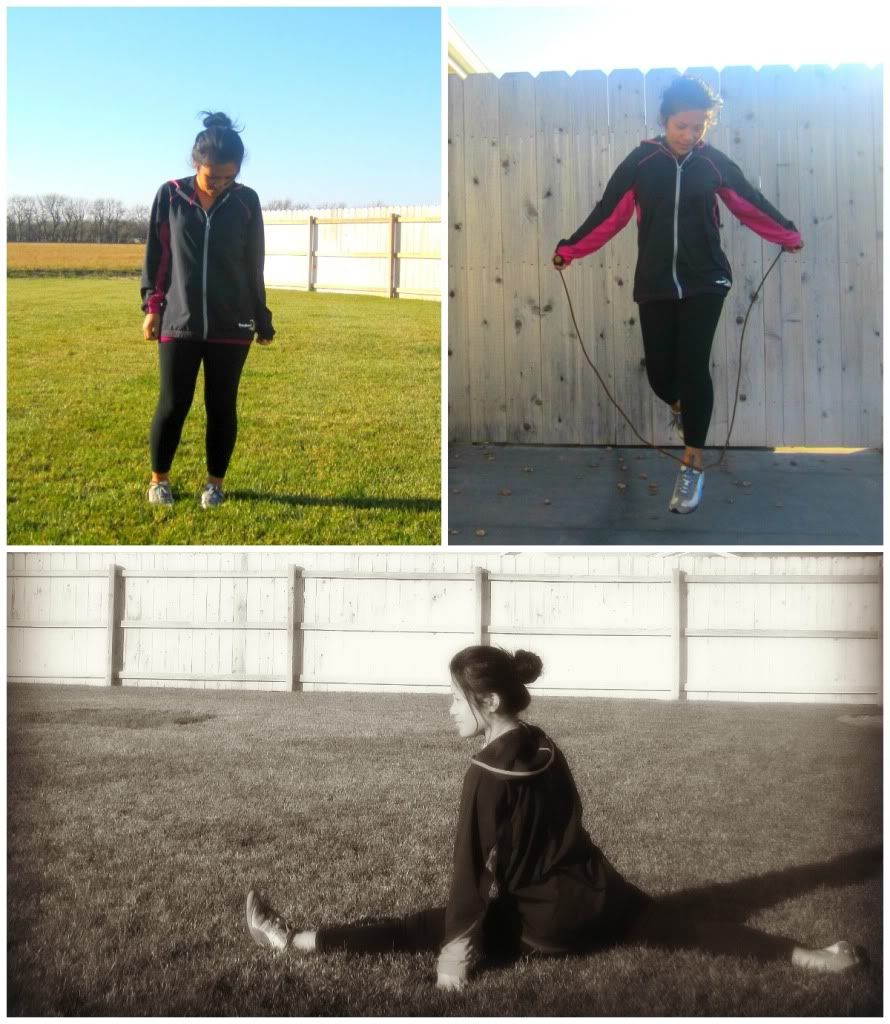 My Review:
- It feels so comfortable, soft, and lightweight and it is actually cool to wear like material wise.
- The only thing that I don't like are the elastic on the sleeves. I don't like it being too thick and too tight when I roll up the sleeves. I guess it is designed that way for some reason, but I have had some jackets before with the elasticity on the sleeves that were comfortable when you roll it up. It's too tight and almost like cutting the circulation on my arms.
- Except for that little flaw on the jacket, I still like it. The jacket has a hood, it has a zipper that zips up really good, but it has no pockets on the side.
It has an elastic on the bottom of the jacket.
- One other thing that I love about the jacket is that it is made from recycled coffee grounds. I know! Who would have thought that you could actually turn coffee into a garment and wear it. How brilliant! Truly an Eco-friendly jacket that not only makes you feel good wearing it, but it is good for mother-nature as well.
Here are the highlights of this jacket:
•GreenBeanz are made from recycled coffee grounds that are transformed by a patented process into Eco friendly fabric
•100 SPF/UPF 50+ rated fabric protects from harmful UV rays
•Lightweight fabric for casual all season wear
•Water repellent shields you from the elements
•This garment is quick drying and has an anti-bacterial finish which actively fights against odors
•Best uses include golfing, hiking, lounging, outdoor work, biking, and everyday life
•Machine washable on delicate cycle or hand wash using cold water with a mild detergent. Rinse thoroughly and hang dry out of the sun.
It is also a perfect layering piece underneath a comfy chunky sweater for that lazy day look. It was windy the day I took the photos and that outfit of mine was just perfect for the weather, where I didn't have to go anywhere and be all fancy schmancy. I am enjoying my new hooded jacket! Now I have a new jacket to wear this summer on our vacation to the mountains when we go hiking. Thank you so much, Sun Protection Zone!
Want it.
Enter the Giveaway below. Good Luck!
Sorry, this giveaway is open to US residents only.
First entry and must be done first before the other entries.
- If you were to win, tell me what item would you pick from Sun Protection Zone?
Additional entries;
Leave me one honest comment and tell me what entries you did and it will be counted as one entry each. Please don't forget your contact information in case you are the winner.
- Like SPZ on Facebook.
- Follow SPZ on Twitter.
- Follow me via Google Friend Connect
- Like me on Facebook.
- Follow me on Twitter.
- Follow me on Pinterest.
- Follow me on Google+.
- That's it! It is as easy as that. Good luck to everyone!
Giveaway starts on the 28th of November, 2012 at 12:00 AM (CT) and ends on the 9th of December, 2012 at 12:00 AM (CT). Once the winner is drawn, the winner will have 48 hours to respond before I draw another one.
Note: Chetopian Family is not responsible for the sponsored prize shipping.