These pieces of clothing by KicKee Pants are some of the softest and coziest clothing there are out there in the market. And cute styles to boot. We got a Polo shirt in Popcorn Jacks for my boy, and a dress with the leggings for my girl. Honestly, I was very amazed at how soft-to-the-touch and feels- good-against-your-skin kind of clothing these are. If you know my little man, he is a boy who likes to be naked in the house. He does not like to wear anything, but underwear. When we received these clothing in the mail, I immediately tried it on to my kids, and my boy would not even take the shirt off. He pretty much decided he wants to wear his new shirt on to bed. I mean, can I blame him? I wish I had one! Here is why we instantly fell in love with their clothing.
"KicKee Pants clothing are made from Eco-Friendly Bamboo."
Bamboo is an Eco-friendly, sustainable crop for various reasons
- Bamboo grows quickly -- It is among the fastest growing plants in the world, reaching close to full height in about 100 days in the right weather conditions.
- Bamboo has an inherent ability to retain water and does not require irrigation.
- Bamboo has a unique anti-bacterial, anti fungal property that aids the plants in fighting off disease and insects that would require the use of fertilizers or pesticides.
- The bamboo used to create the Kicky Pants raw material is grown in a fully sustainable process (byproduct is returned to the land to biodegradable) on land where no other crops will grow.
Bamboo fabric takes on the unique quality of the plant, making it naturally anti-bacterial, anti fungal, and anti-static.
Bamboo has a natural wicking ability, keeping baby warm, dry and odor free.
Bamboo can be naturally soft and silky without additional chemical processing (the process used to create fabric for KicKee Pants is 100% natural and organic), making it the perfect match for baby's delicate skin.
Bamboo fiber is completely biodegradable, meaning the special KicKee Pants blend is as close to nature as possible.
Designed For Comfort and Convenience
The KicKee Pants blend is the only one of its kind. It is 95% bamboo viscose and 5% Lycra, giving it more natural softness than any other bamboo line. It has just enough stretch/give to make it easy to pull over baby's head.

Because of the high percentage of bamboo used in their unique fabric, KicKee Pants garments take on a unique well-worn look that adds character and cozy softness to the unique fabric.

All pieces in KicKee Pants seasonal and bamboo basics collections are designed to be interchangeable, so no more searching for matching pieces since all colors and styles can be mixed and matched.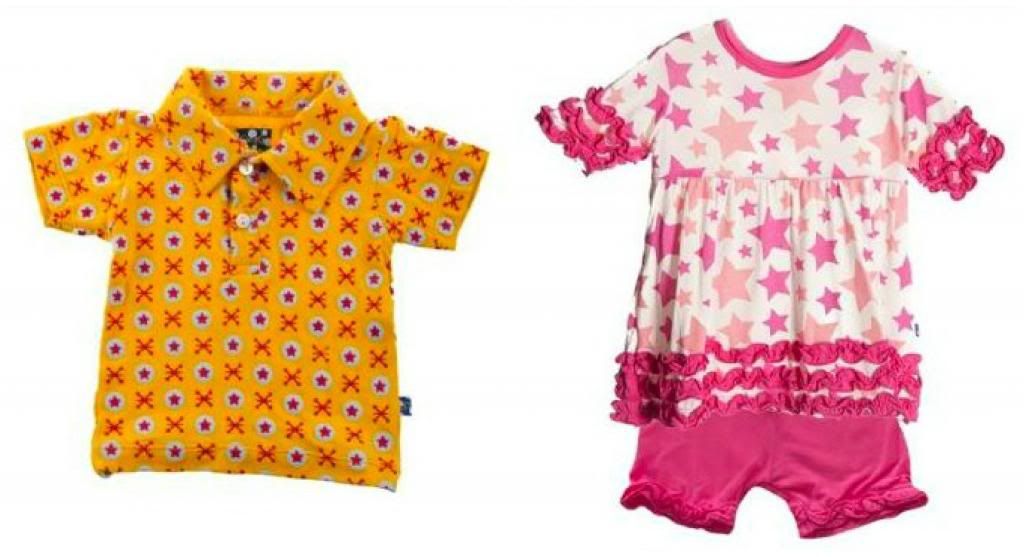 About the KicKee Pants Company
"A comfortable and incredibly sustainable bamboo clothing line ideal for mothers and babies. KicKee Pants offers playful and charming styles while being extraordinary breathable, soft and cozy for all seasons. KicKee Pants was created in 2007 when Erin Cloke was on bed rest while pregnant with her second child. She was inspired by her own children to design a line that would "celebrate innocence" with designs that were both fashion forward as well as unrestricted and comfortable and fabrications that are Eco-friendly and suited to baby's delicate skin. All fabrics and designs are exclusive to KicKee Pants, and the process is maintained from the fabric, mill to the finish."
Originally, their brand name was spelled Kicky Pants, but changed it into KicKee Pants. It said that the changed was to offer more global protection for the brand for trademark purposes. Rest assured, they are still the same company, with the same philosophy and same employees. The KicKee Pants' Collections range from Boys, Girls, Babies, Gifts, Toys to Women's clothing.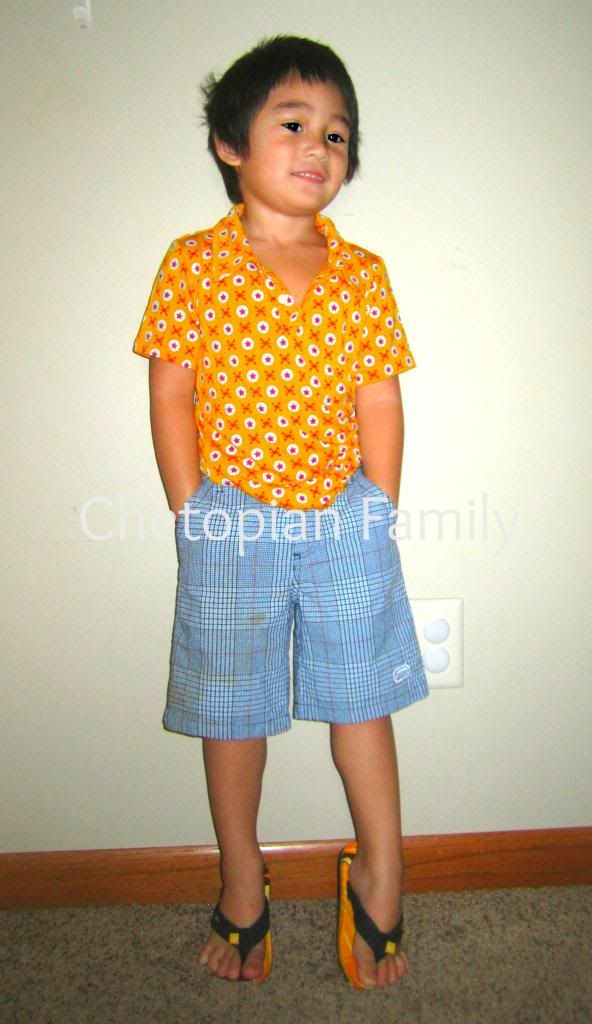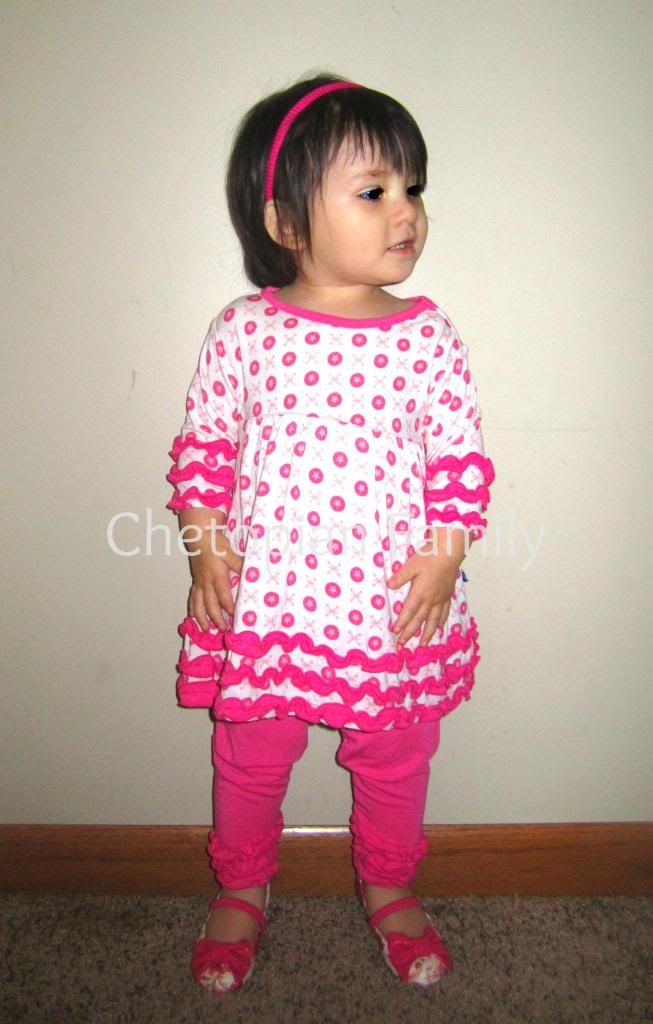 I really love the fact that the KicKee Pants collections are designed to be interchangeable, so no more searching for matching pieces since all colors and styles can be mixed and matched. How awesome is that? You know how kids can be very active and their clothing should not stop them from their daily activities. These clothing are so soft and has enough stretch/give to it so it is not going to give way at any time.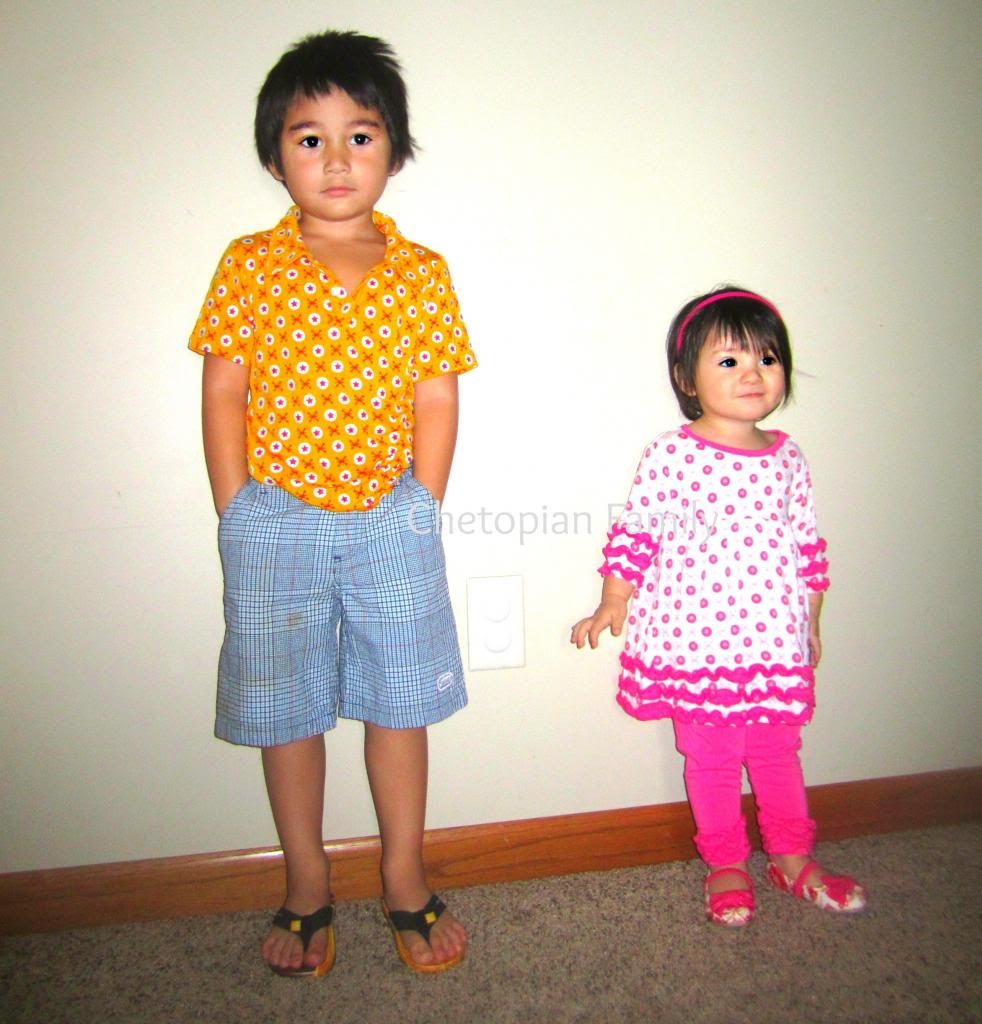 I wish all of my kids' clothing are these soft and cozy. Now, if you plan on getting something for my kids, I would recommend getting them something from Kickee Pants.
Oh yes! I do recommend their products. Their online shop would be a perfect place to shop for birthday gifts and baby shower gifts as well.
Thank you so much, KicKee Pants!
To find out more about the company and their Eco-friendly collections, visit
KicKee Pants
today.
Like Kickee Pants on Facebook:
https://www.facebook.com/kickeepants