The winter season may still be hanging on, but it doesn't hurt to talk about swimwear for the summer, right? I am sure a lot of you are ready for the warm weather, but since the cold weather is not over, let's just talk about swimwear. Shall we?
The amazing people of SunGrubbies.com sent us two sets of kids swimwear- the Shoreline Diaper Set and South Swell Sun Protective Swimsuit. But these are not just some ordinary swimwear. They are SunGrubbies' SPF Swimwear to help protect your kids' delicate skin from the harmful UV rays while having fun under the sun. Take a look at the features of these products below.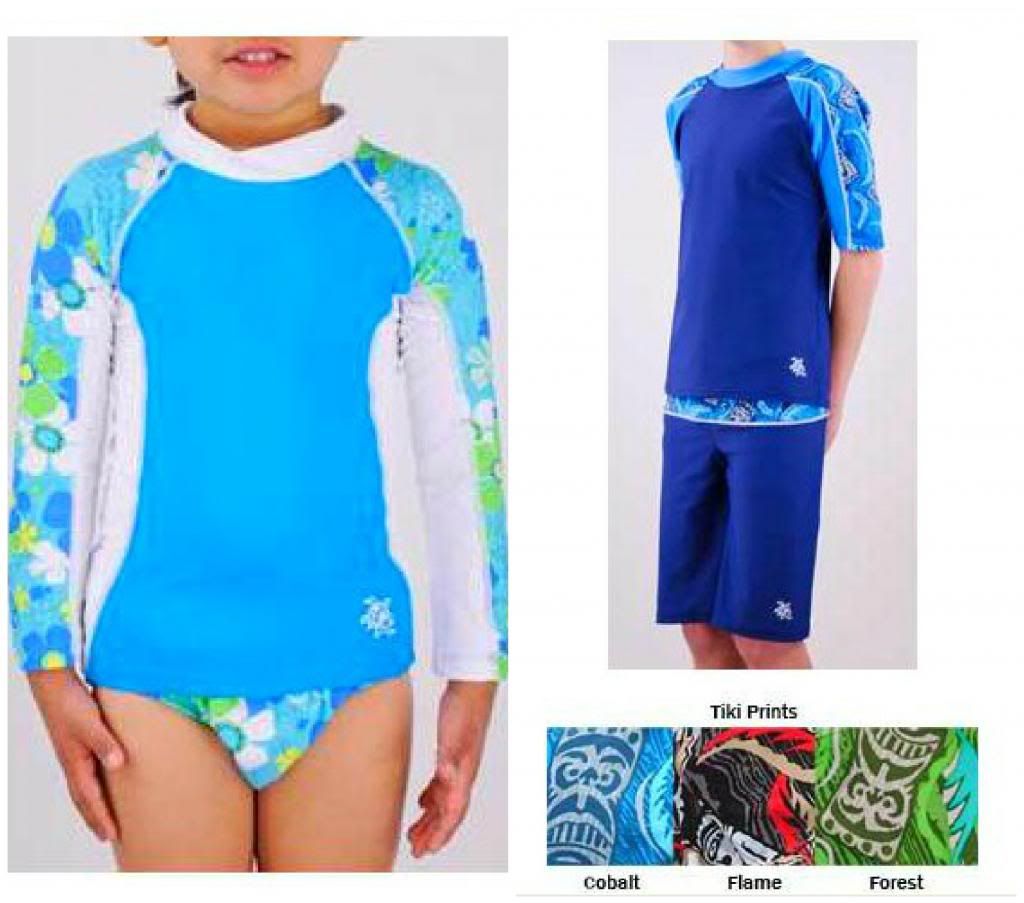 Shoreline Diaper Set UV Protection Swimwear in Azure for my little girl.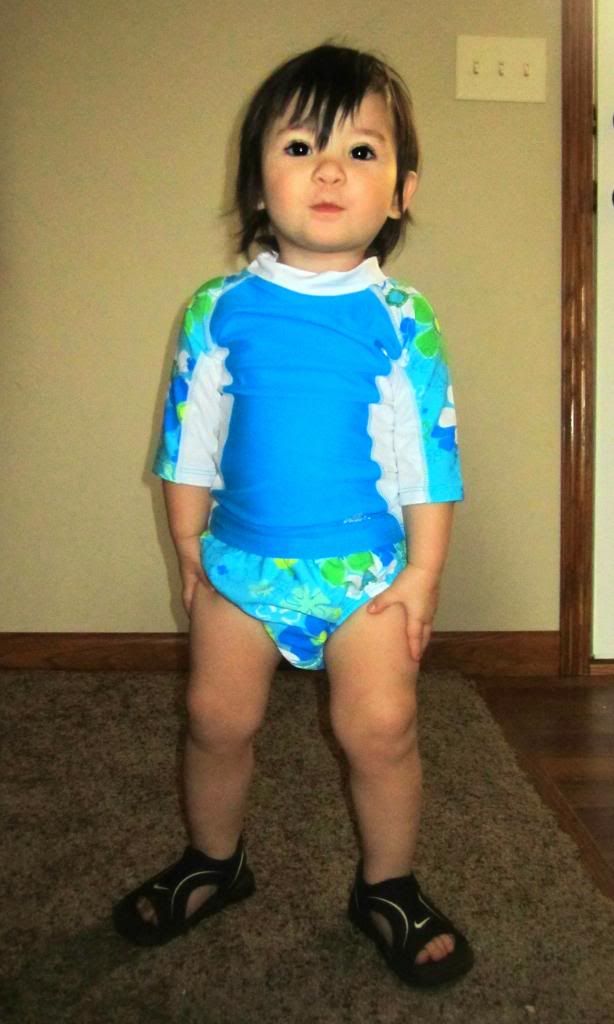 Ages 3 months to 48 months

Shirt: Long sleeve sun protective water shirt

Diaper: Washable and re-usable.

Made of three layers of fabric for most protection.

Approved for public pools.

Comfortable elastic waist and legs.
Make your baby's first water experience a sun safe one! The long sleeved UV protective water shirt provides excellent sun protection without having to constantly apply sunscreen. The swim diaper is washable and re-usable and has been approved for public pools. Protecting your baby against the sun has never been easier. source: SunGrubbies.com
South Swell Sun Protective Swim Suit in Cobalt for my little man.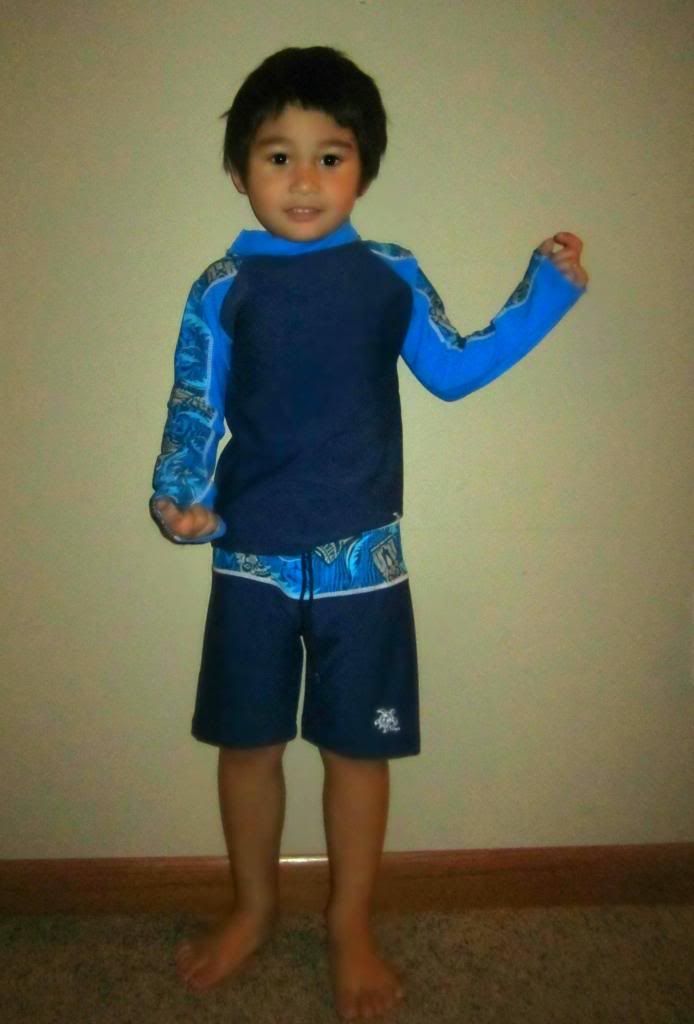 Certified 50+ UPF / 98% UV Blocked

South Swell Watershirt- Fun tiki or octopus print, 4-way stretch Nylon Lycra, quick drying

Trunks - Nylon lycra with tiki or octopus print around hips.Elastic waistband with drawstring adjustment. Loose fitting with mesh liner.

Bucket Hat - Reversible (solid/matching tiki or octopus print) bucket hat with 3 1/4' brim, floatable, chin strap. Great for the water.
This sun protective swim set is a family favorite, making protecting from harmful UV rays fun and easy. This stylish rash guard water shirt has matching elastic waist swim trunks. Watershirt is 4-way stretch, quick drying nylon. Matching reversible Bucket Hat has a 3 1/4" floatable brim, adjustable chin strap and folds up for travel. Hand wash. Imported.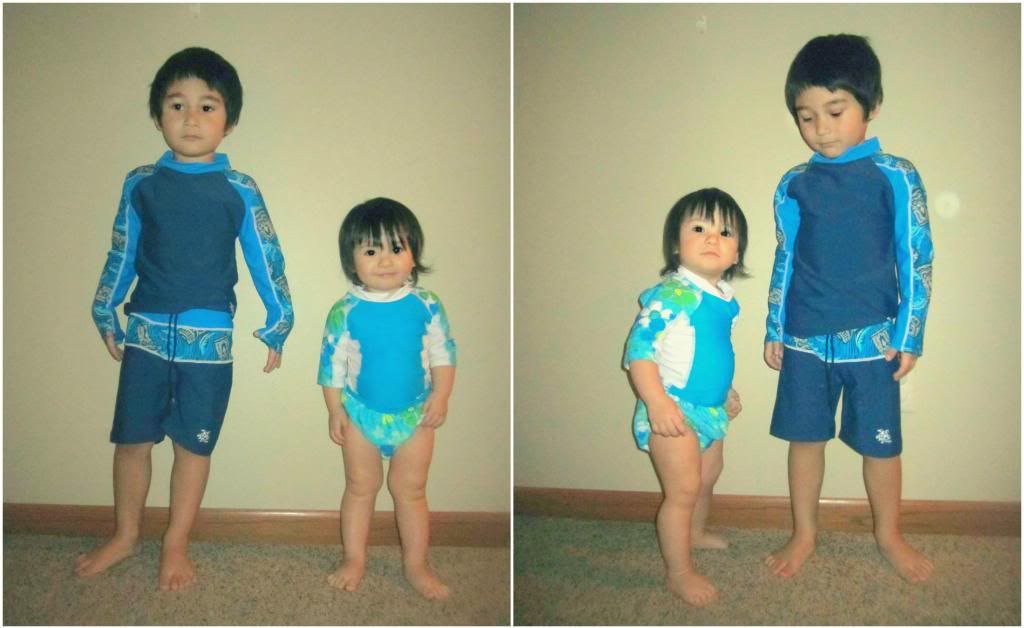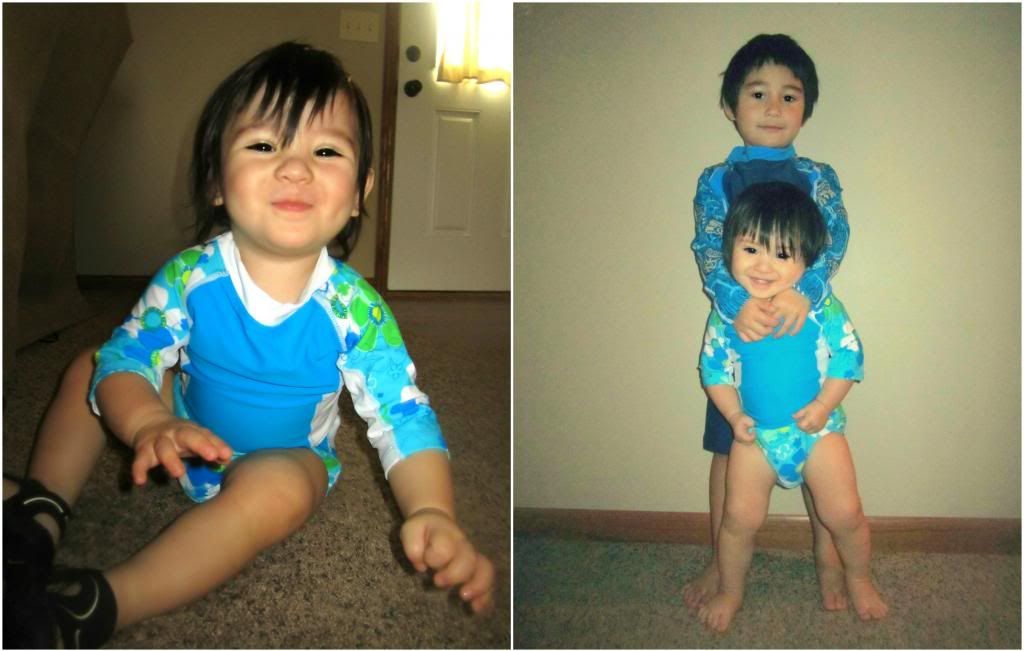 Don't they look cute in their new swimwear? My kids were so excited to put them on and my little man thought we were going to the beach. Both of them were ready for the photo session with me while happily wearing their suits on. At first I thought these swimsuits are probably going to be itchy and uncomfortable, but I was very pleased to find out it was not.
What we love about the products:
- The suits are made of soft, light, comfortable, and durable materials.
- It feels cool against your skin.
- Fun color combinations and prints. Perfect for the summer.
Most kids don't like a lot of fuss and if there is something that doesn't work, they will let you know. Kids swimwear must provide that comfort and ease while offering protection from the sun and I do believe these have the things you need and more. The fact that my kids are both happy, makes me happy as well. These will surely get a lot of wear time this summer. Would I recommend it? Absolutely!
Visit SubGrubbies website at
http://www.sungrubbies.com/index.htm
to checkout the rest of their Swimwear and Sun Accessories available for the entire family.
For more update:
Like them on Facebook:
https://www.facebook.com/sungrubbies?fref=ts
Thank you, SunGrubbies!