What a beautiful day we have today and even yesterday. We are around the 80s today baby and it feels like summer is well on its way. It didn't take long for me to get some color as well while on our hike yesterday. As much as I love the winter, I am also excited for this warm weather and be back in our old house, and work in our garden. Today, I am showing you some photos of me wearing some thrifted vintage clothing paired with my new comfy shoes. I mean, the comfiest and the softest shoes I have ever owned so far. I love it! I am a mama to two so flats, sandals and comfy shoes are my friend. And these aren't just a boring pair of shoes, but stylish as well. I am loving the color combination.
Scarf wrapped around my hair: thrifted Vintage 25 cents
Sunglasses: Londog Fog via 6PM $12.99
White top: Vintage thrifted 50cents
Skirt: Vintage and altered 50cents
Shoes: Rocket Dog via 6PM $21.99. Freebie.
Total: $36.23
And here's my photo bomber in her PJs. :) She loves her picture taken too so she wants in.
Another vintage dress that I thrifted last year paired with the same shoes for another casual look and feel.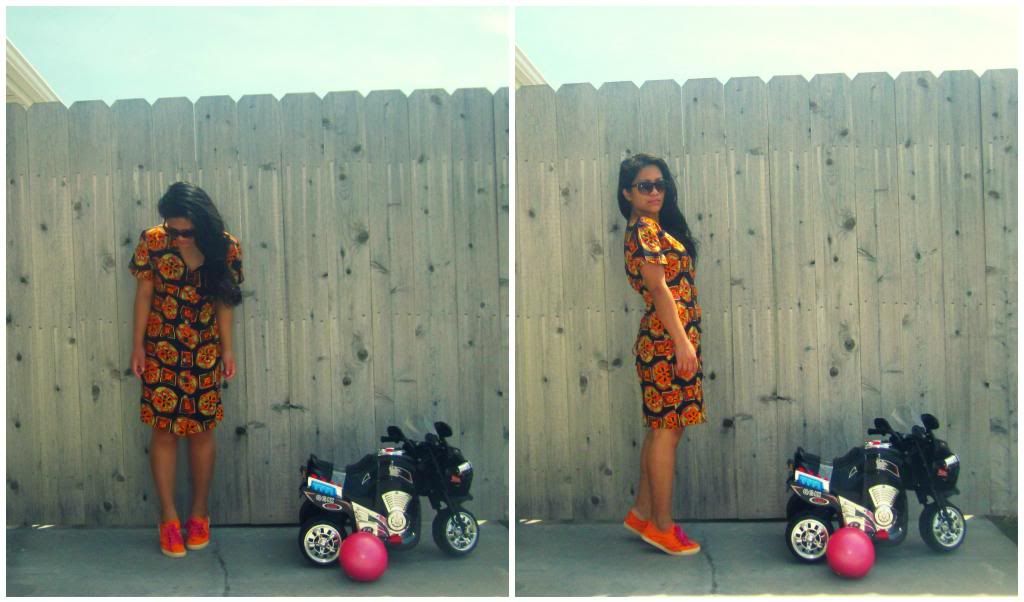 Dress: Vintage and shortened 50 cents
I can tell already that this pair of shoes will be my workhorse during this summer. I can pair it with the classic white tee and jeans and these shoes will give that pop of color to a casual look. How about you? What's your recent find or buy that you absolutely love?