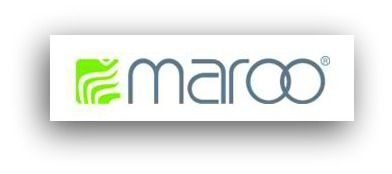 The awesome people at Maroo are so kind enough for sending me two (2) Drogo iPad cases for me to sample and one for a giveaway. Yes, I know! After this review, one (1) lucky Chetopian Family reader gets to win a Maroo Drogo iPad case worth $99.99. How awesome is that? You better stick around to find out how to win one, but first thing first is my review. Thank you very much, Maroo!
I am loving the looks of the iPad case that I got and that embossed Dragon design with the stitched detail is amazing! The color combination of Black and Gold is really fancy. On the back of the Drogo iPad case is something really nice because it tells you the story about the Dragon. It's those little added details of Maroo's iPad cases that make it unique, fun, and has its own character. Here is how the story goes;
" The dragon has always been seen as one of the most iconic of all Chinese Zodiac animals, and 2012 is its year. This year's dragon is the Water and Earth Dragon which is said to rule over weather patterns and water for the entire planet. It's our hope that our dragon connotes power, fortune, and strength. And most importantly, protection- after all, it's kind of what we do around here." - The Maroo Team
Maroo Drogo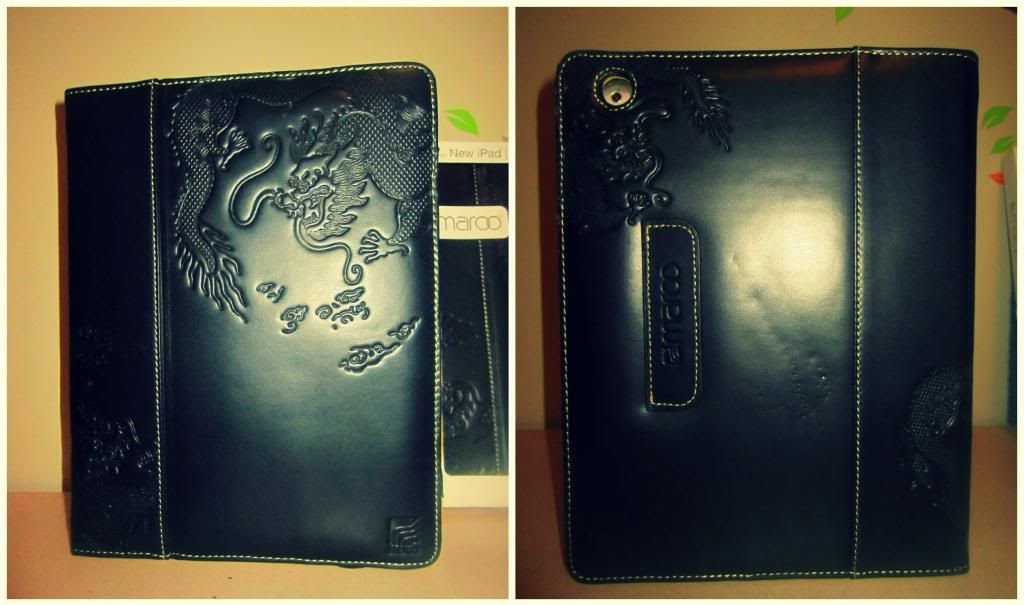 DROGO
Celebrate the Year of the Dragon with the Drogo case for the

iPad

. The Drogo is made from genuine black leather and has a beautiful embossed dragon decorating the outside of the case. The Drogo's smart magnets will send your

iPad

quickly in and out of sleep mode. The Drogo is perfect for all seasons (even Winter)!
What is SG Bumper™ Technology?
- Easy-carry hand strap
- Interior pocket for notes and business cards
- Smart magnet functionality
- Includes camera cutout
Price: $99.99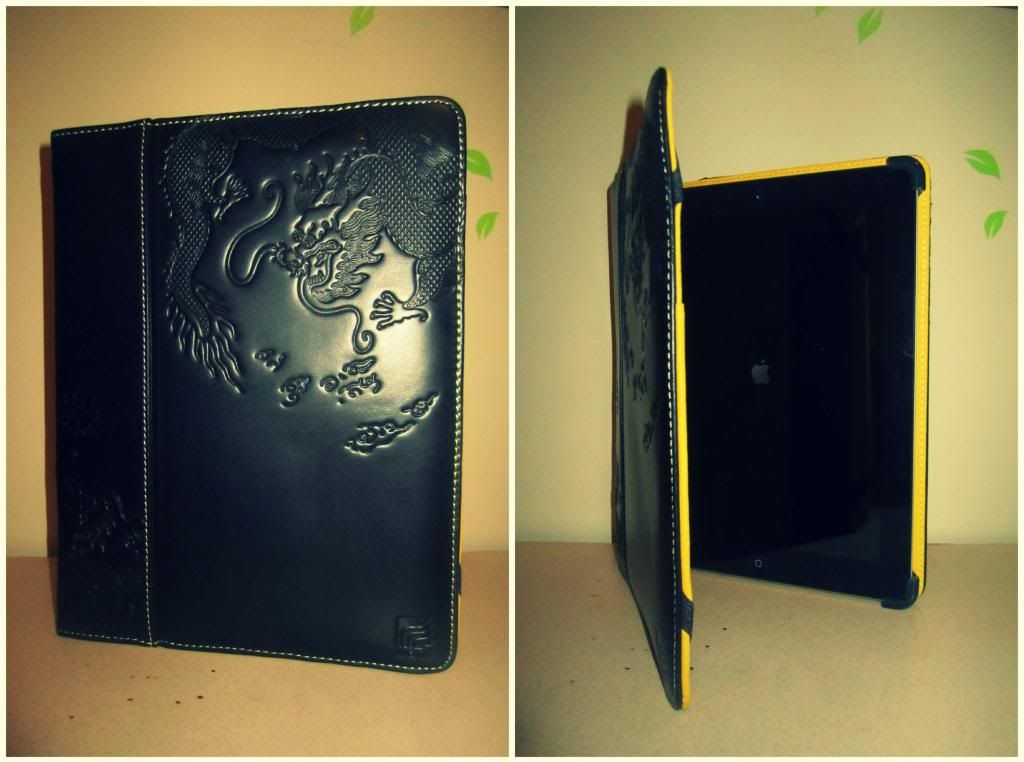 There is an elastic strap on the other flap of the case to where you can slip your hand so you have a better grip of the iPad. You also have a place to put your cards and other papers on the side of the case. The iPad case comes a bit thicker or bulkier because it gives it more security for when accidents happen (and we all know accidents do happen). It is easy to slip the iPad in and out of the case so that is fantastic. I didn't have to fight with the case putting the iPad in and rest assured it is not going to come off at any time. I love the fact that with Maroo, you can be so stylish and fun with your case and at the same you know that your gadget is well protected. But, there is a but. If your kids happen to play with your iPad a lot, then I would say this won't be a case for you. You know how kids can be rough and tough with things so find something that can withstand. Maybe someday Maroo would make a kid-friendly iPad case?
Maroo offers a wide variety of iPad cases, Mini iPad cases, Kindle cases, Mobile cases and Accessories at their store. Don't forget to check out Maroo today and you might find something that you just can live without. It would make an awesome gift too for someone special. Visit online at
http://www.maroo.com/
.
Now for the fun part. The Giveaway!!!!
(US Only)
- All you have to do to win one (1) Maroo Drogo iPad case worth $99.99 is to visit Maroo and tell me what other products you like from their store.
- Like Maroo on Facebook.
- Follow Chetopian Family via GFC (Google Friend Connect), or
NetworkedBlogs (right side bar).
- Like Chetopian Family on Facebook.
- Leave me one comment below letting me know you did all the entries with your name and contact info (in case you are the winner).
- Good luck!