I am on my way to finding my favorite scent without the harsh chemicals that other perfumes have, and I am starting with JOURNEY from Harvey Prince. When I learned that they are willing to send me a complimentary Harvey Prince product for a product review, I chose to try the Journey because I was intrigued by it.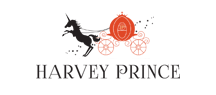 Story About Harvey Prince
Scents with Purpose. Crafted with Love.
Harvey Prince was founded by two brothers as a gift for their mother.
We craft inspired, high-quality fragrances, each with its own spirit and story.
It began with a rebellious idea: boutique-quality scents should not be overwhelming, overpriced, and filled with toxic chemicals. Then came the inspiration: our mother, who loves honest products that feel and smell great.
We take great pride in using only the finest ingredients for each note in every scent, with no toxic chemicals still found in many commonly used perfumes. We draw on the expertise of leading dermatologists, doctors, scientists and scent experts to create fragrances with a purpose, each with its own inspired scent and story.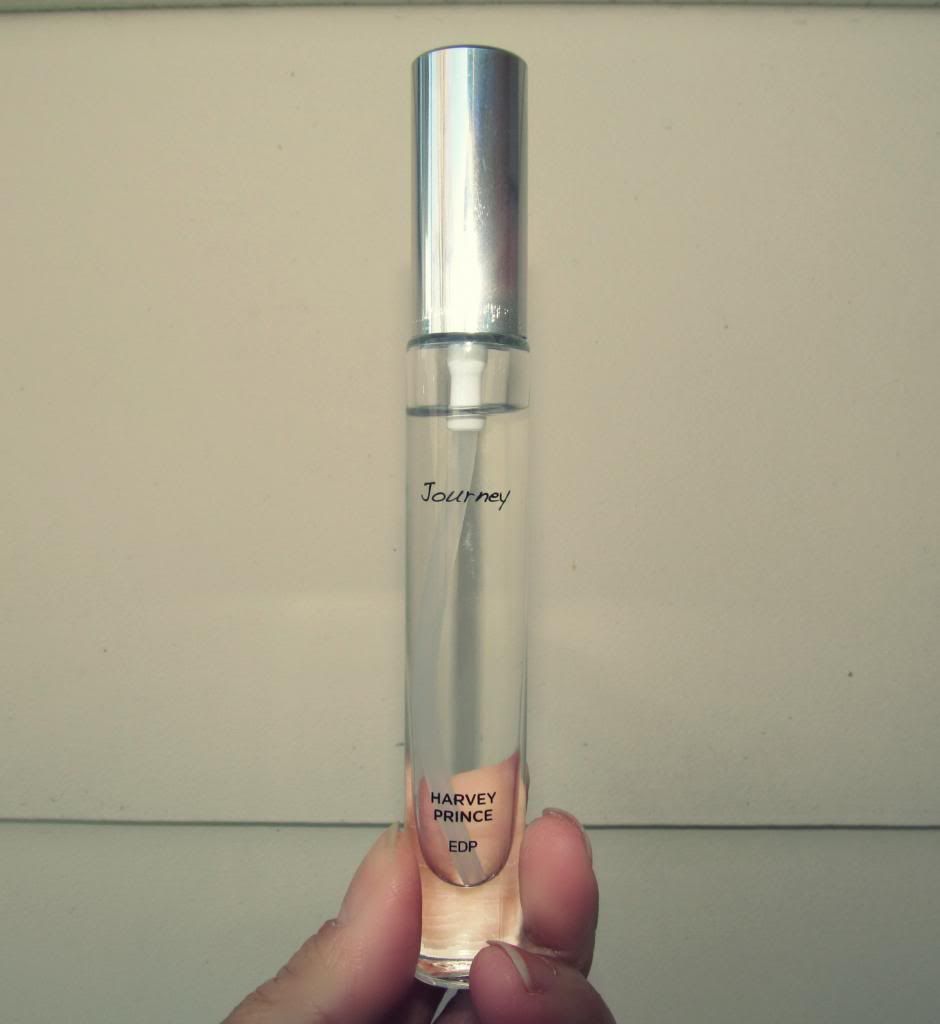 Journey 8.8ml Eau de Parfum Spray
Price:
$26.00
Quick Overview
Journey: The scent that transports you
The road of life is invigorating, mystical and often unpredictable. Stay enlightened with Journey, the scent that opens your mind and awakens your senses.Exotic, inspiring and full of surprises, Journey whisks you away from the day-to-day. Indulge in the spicy seduction of Indian Tuberose, the striking and sweet sensation of Turkish Cyclamen and the purifying calm of Spanish Mandarin. Journey's scent opens up the richness and mystery sparking the beginning of your own personal odyssey.Savor the delicate notes of South African Freesia, Japanese Orange flower and Moroccan rose – it's like sipping a sweet, Alsatian wine in the light of the sun! Hints of spicy Indonesian Clove Bud trickle in while the deep and intriguing Australian Sandalwood transports you to a faraway land. Journey's relaxing and mystical powers will stir your imagination and reconnect you with your own destiny.
Notes: Indonesian Clove Bud, Australian Sandalwood, Moroccan Rose, French Bergamot, Indian Tuberose, Japanese Orange Flower, Lebanese Cedarwood, Turkish Cyclamen, South African Freesia
Style: Exotic. Awakening. Transformative.Find yourself. Then lose yourself all over again.
What Do I Think About The Product?
- Harvey Prince Journey is quite floral and the scent is nothing strong that could give you a headache. The scent is feminine and sweet. This product is quickly becoming my new favorite and I am more intrigue in trying out other Harvey Prince's products.
- To be honest, I don't really wear a lot of perfume. And that is because I don't like that too strong of a smell or overpowering smell. Plus, I have really been searching for something that is of natural ingredients and I am glad I found it in Harvey Prince's product- the Journey. Well, all of their products actually are of all natural ingredients. I have added another information below to really understand why I love this new discovery.
Perfumes should be easily accessible and speak for who you are.
All of our products are made with love, quality, & you in mind.
- Crafted locally in the USA, using the finest essential & natural oils from around the world.
- 100% Cruelty Free.
- Absolutely no animal testing, phthalates, parabens, sulfates, benzene, GMOs, or triclosan.
- If you choose to go the all natural route when it comes to perfume, you can check out Harvey Prince's
website at
http://harveyprince.com/
to check out the rest of their collection.
- Harvey Prince has created quite a buzz and was featured on Vogue, The New York Times, Today, The Early Show, just to name a few. They are just that awesome! And did you know that they created a type of scent/perfume that does the flirting for you? Interested? Better hurry and checkout their website.
- Now I am sure I have made you interested in trying this Journey perfume, so I got a great news for you. The awesome people at Harvey Prince told me that they are giving away five (5) Journey Perfumes to five (5) lucky Chetopian Family readers. How exciting is that! Of course, in order to win, you must enter the Rafflecopter below. Thank you, Harvey Prince! And Good Luck, everyone!!!
This giveaway is open to US Residents only.
http://www.rafflecopter.com/rafl/share-code/ZTU5OGU2MjA5MGQ3YTk0MjQ5NWJjZDU3Y2MzNTNlOjM1/