We had a brief warm and sunny weather yesterday, but then the temperature slowly dropped, then it rained, and now it is midnight and it is raining again. And maybe one to three inches of snow on the ground by tomorrow morning?
Anyway, while we had that warm and sunny weather, I couldn't help but wearing something colorful for a change even just a casual outfit for a walk to the park with kids, to go grocery shopping and a pizza after. Because, you know, you get hungry too pushing that cart with two kids on board walking around the store.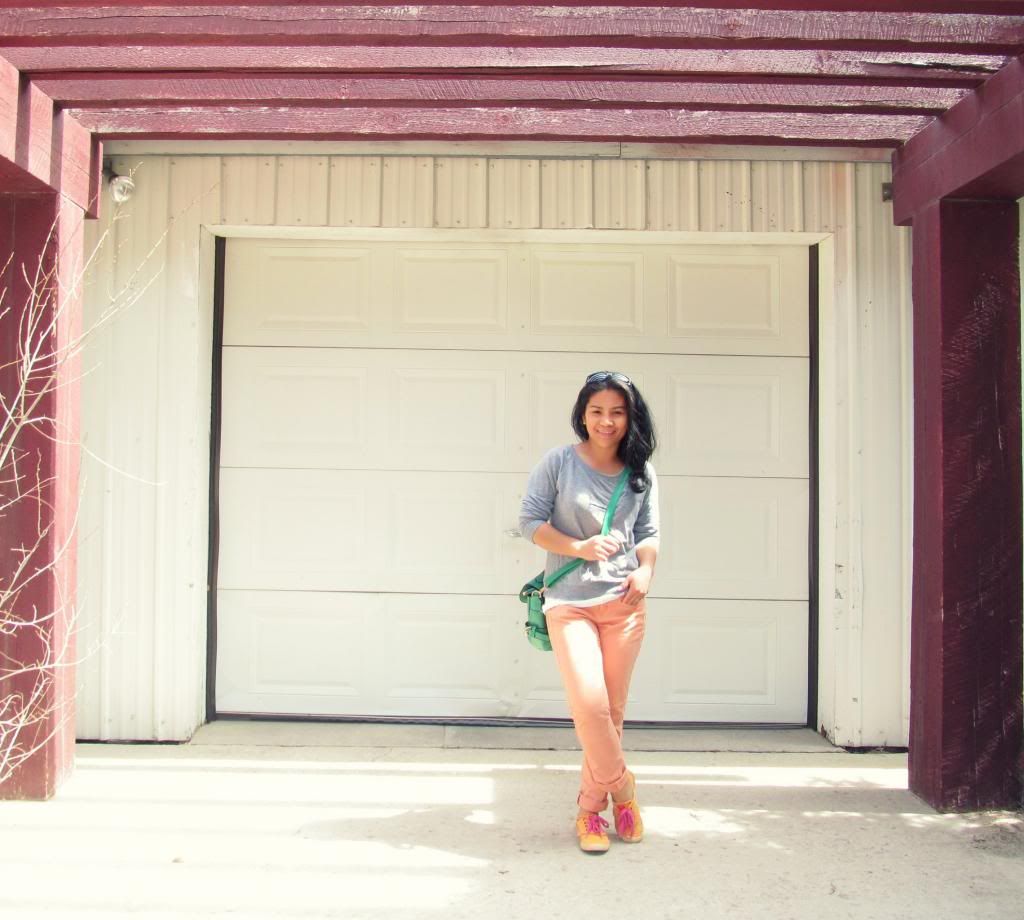 Top: Thrifted 50cents
Pants: c/o 10DollarMall.com
Shoes: Rocket Dog via 6pm.com
Bag: c/o RoseWholeSale.com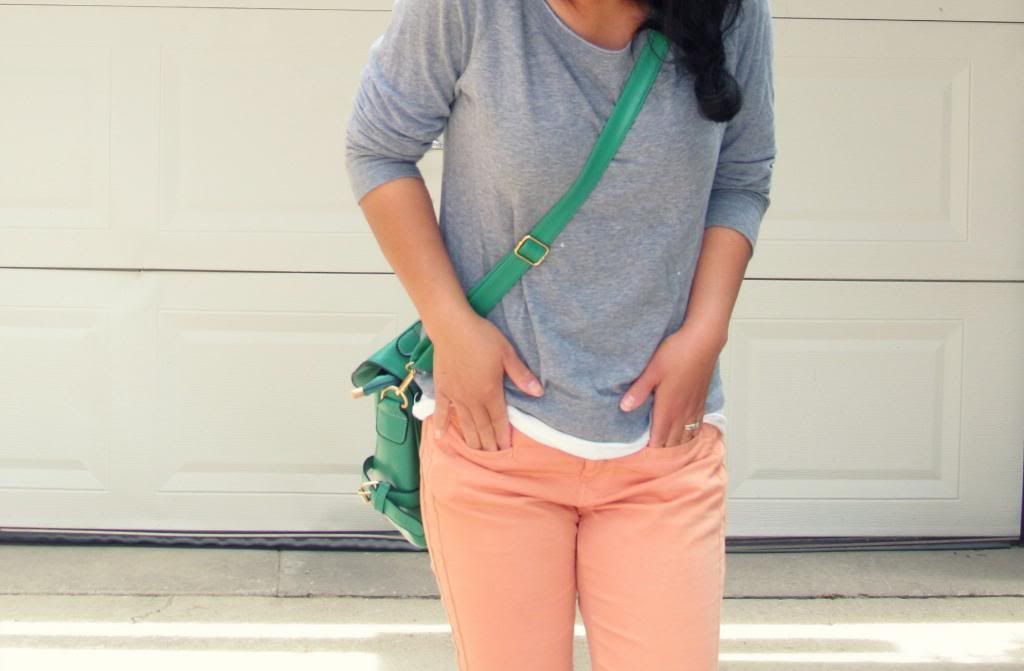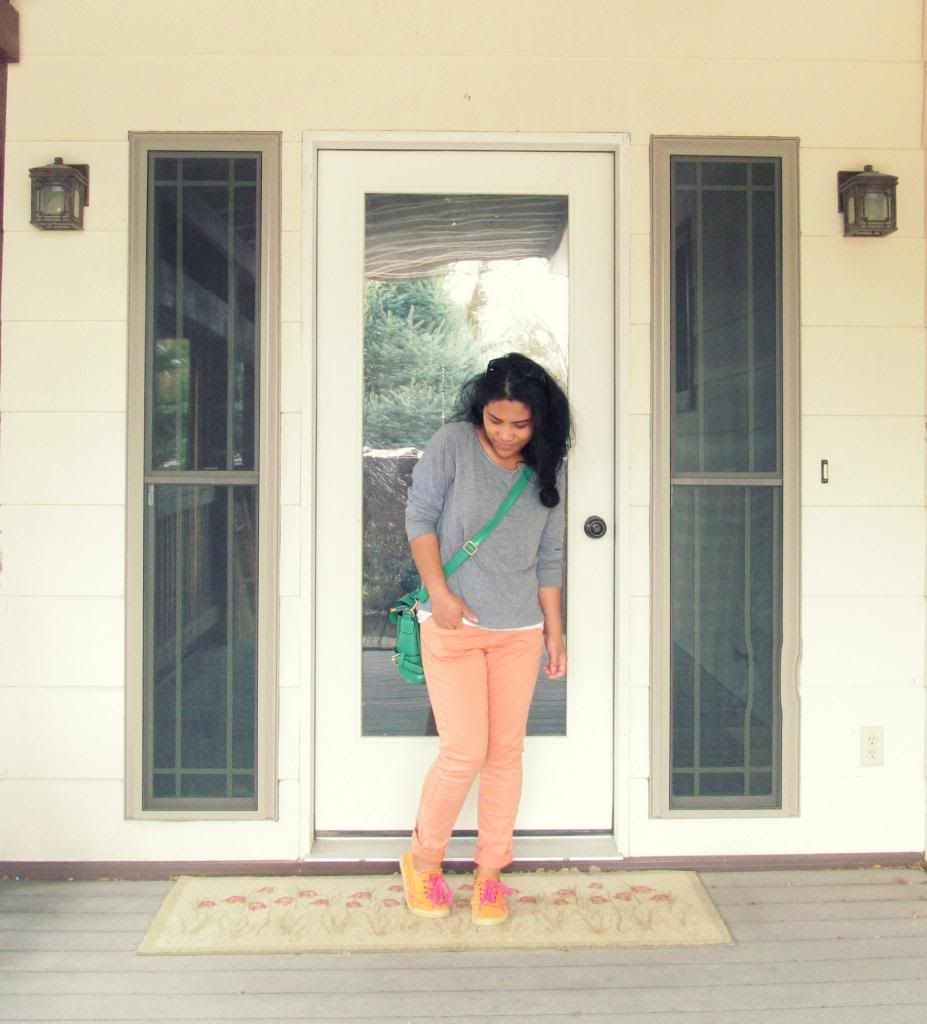 And because I am a mama to two, how about a photo of us three. My photo bombers are stealing the show. Have a good one!