Our weather in Kansas lately has been wonderful, and today sunshine calls for a day outside in the sun sunbathing, with a pair of sunglasses, a glass of lemon water, a hat, and a pair of swimsuit. And speaking of swimsuit, I received a pair of a sexy nautical inspired swimwear by InMocean from SwimsuitsDirect.com. I received the products with a discount in exchange for an honest review and for advertorial purpose as well.
About Swimsuits Direct
Swimsuits Direct is on online shop that carries a wide variety of swimwear for Girls, Juniors and Women in all shapes and sizes. Their swimwear style varies from Bikinis, Tankinis, One Pieces, and Cover Ups. They are also available in different prints and brands that you will love.
There is something for everyone!
Swimsuits Direct offer FREE standard shipping on all domestic orders with no minimum order.
What's In The Mail?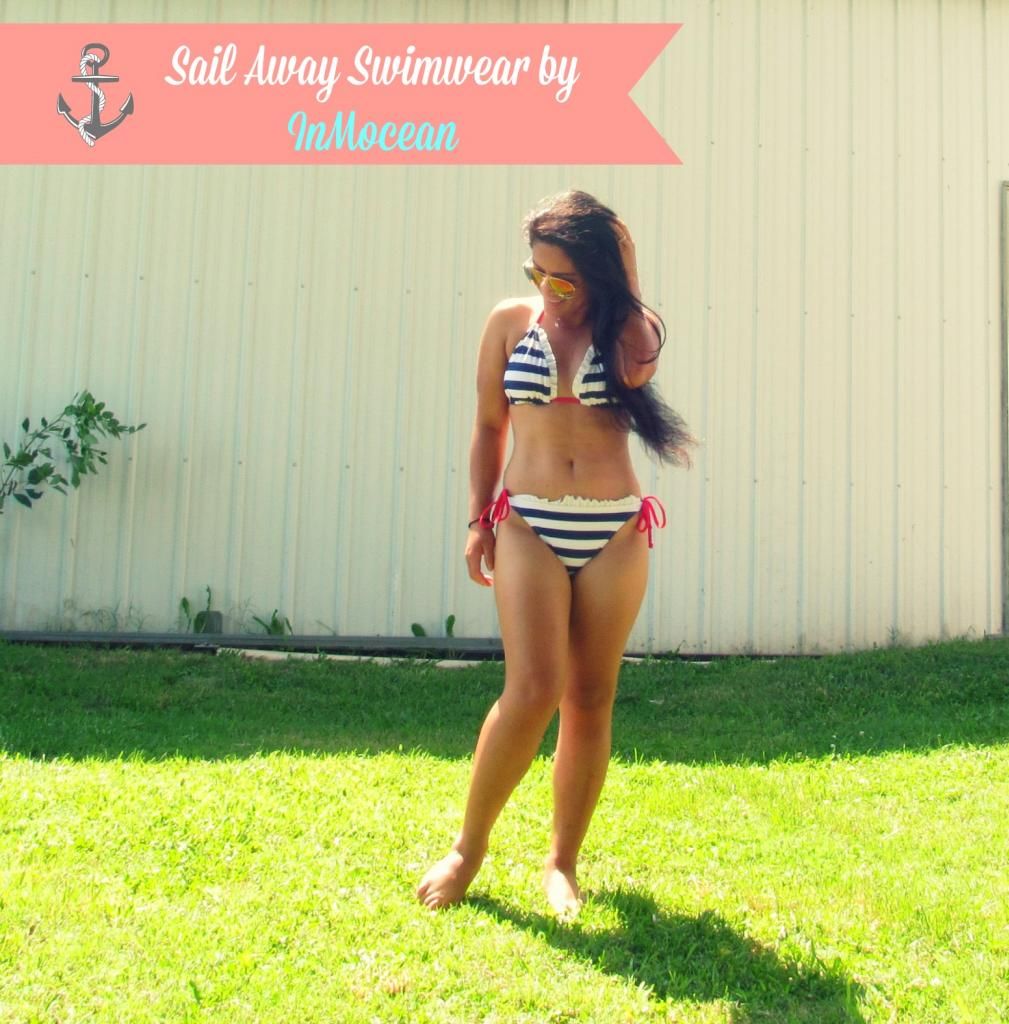 Price:
Top: SAIL AWAY REVERSIBLE TRIANGLE BY INMOCEAN
$24.99
$14.99
SAIL AWAY SIDE TIE BY INMOCEAN
$24.99
$14.99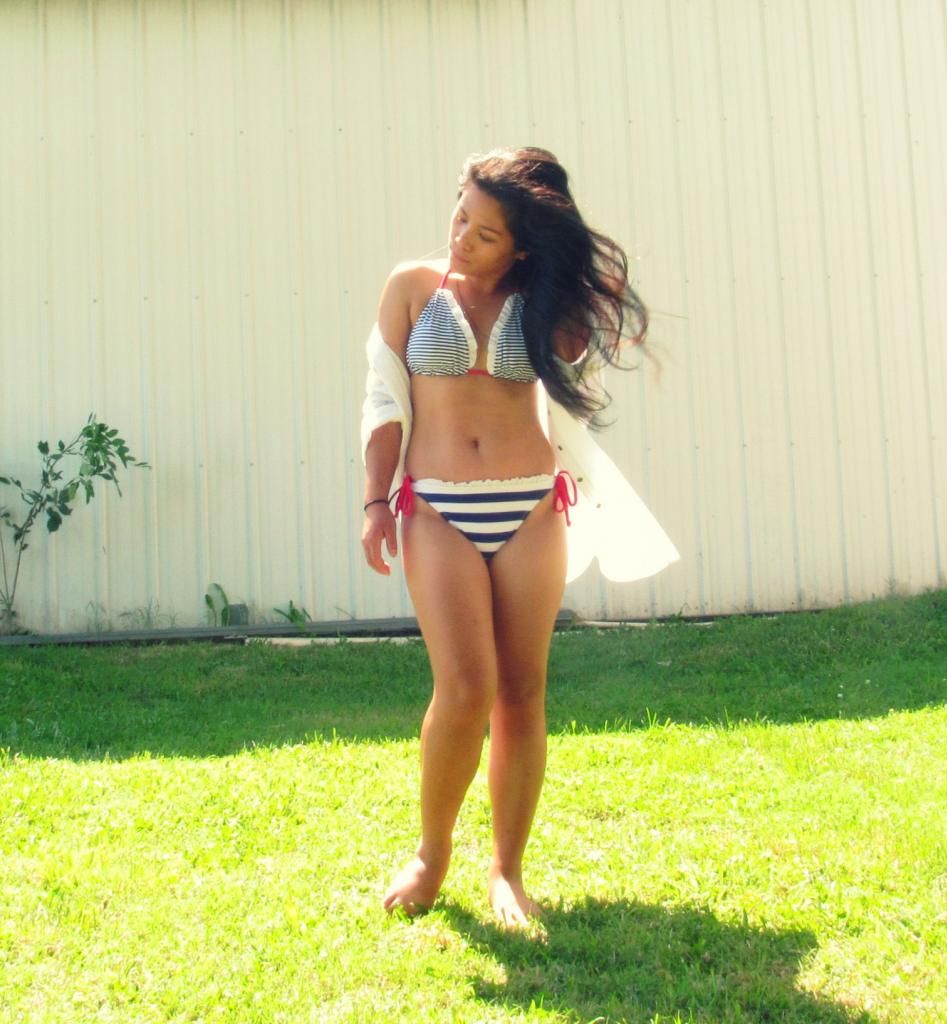 My Review:
- With SwimsuitsDirect.com, I am amazed at how fast the shipping was, plus I paid nothing for the shipping. Amazing!
- I don't know what is up with me these days, but I am totally into stripes or Nautical inspired swimwear, therefore I ordered the Sail Away Bikini. I love the ruffle details on my bikini, which makes it more fun and sexy.
- Another thing I am in love with, is that the top part is reversible, so I feel like I got two new bikinis for the discounted price I paid for the products. Isn't that awesome?
- How about the quality of the product? It is well-made. I feel like it is not going to fall apart on me while I wear it to the beach or to a water park. The quality of the material is wonderful, it is not itchy or stiff. It is comfortable, soft and has a good stretch. And, the material is thick. You know what I mean? Like when you buy cheap bikinis, you can tell by the quality of the material because it is thin and just something not right. This one is absolutely gorgeous! I can't complain.
- I also want to talk about the coverage of this bikini. For the top part, I like that it has a good coverage on me. I mean I don't have that huge rack to fill it up, but I like that the triangles are not skimpy. It also has a good padding, too. And as for the bottom part, I also like that it covers up my bum area and it is not going to show any butt crack. (LOL)
- Well, that's all for my review about my new favorite Sail Away Bikini. If you have any questions or want to know more, you can check out the rest of the Swimsuits Direct collection on their website at
http://www.swimsuitsdirect.com/
. Thank you, SwimsuitsDirect!
- Have you purchased anything from SwimsuitsDirect lately? Are there any types of swimsuits you like from their collection? Would you buy from them?
And you know what else I am loving lately? I love my cold water infused with nothing, but lemon slices. Ah..... So refreshing and so healthy for me so I can keep on wearing my Sail Away Bikini this summer. Enjoy your summer, everyone!
For more SwimsuitsDirect update:
https://www.facebook.com/SwimsuitsDirect
https://twitter.com/Swimsuitsdirect
http://www.pinterest.com/swimsuitsdirect
http://instagram.com/swimsuitsdirect

" I only recommend products or services I use personally and believe will be good for my readers. I am disclosing this in accordance with the Federal Trade Commission's 16 CFR, Part 255: "Guides Concerning the Use of Endorsements and Testimonials in Advertising."