To all of you moms and dads out there, I am sure you can relate with me on this one. You know how it is when taking family photos, right? Sometimes it works, sometimes it doesn't, because kids want to do their own thing. Picture taking time with the family can be chaotic and comedic at the same time, so I decided to keep some of our family photos that didn't look quite right or didn't make the cut. Therefore, I call it, the photo bloopers! Here are a few of them.
Although my photos might not be as chaotic or comedic as the ones you have, so if you have any family photos and bloopers to share, please do so. I think it would be fun!
It takes time and effort to get these kids to where they should be sitting just so we could come up with a cute family photo.
Roosevelt Lodge Family Photo.
Our little man was having an attitude and didn't want to be a part of the picture.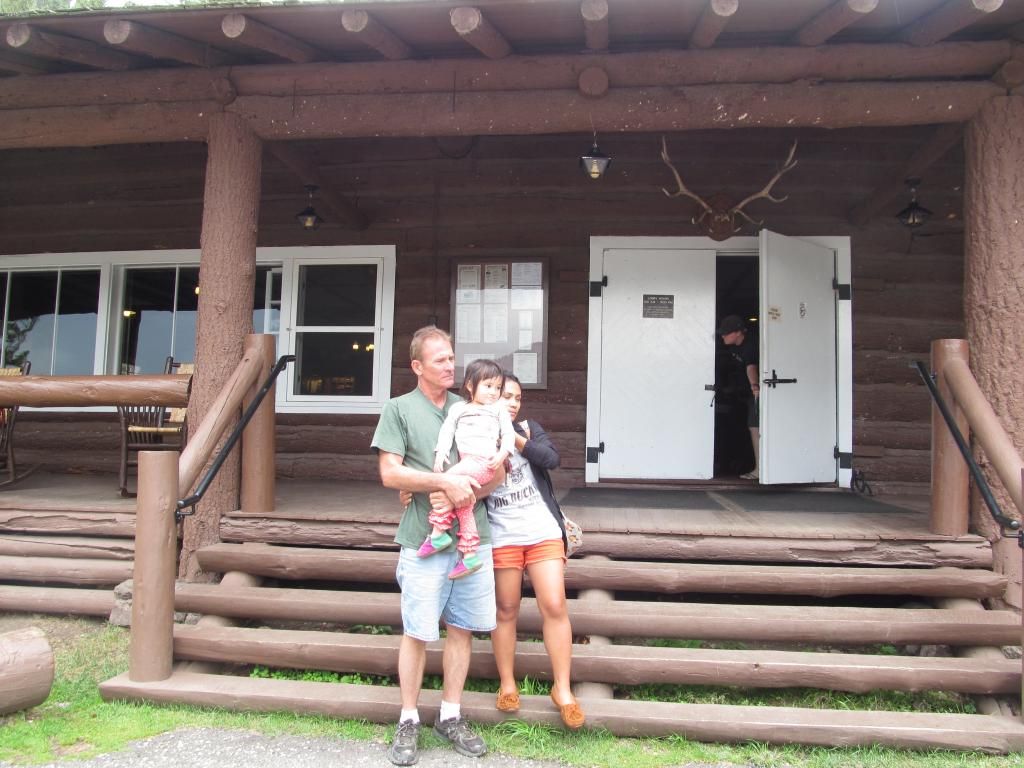 Rented Cabin in Emigrant, Montana
Our kids were anxious to hit the road and didn't care much for a family picture time. But being the mama me, I dragged everyone to taking photos of us before leaving the cabin and heading towards our new destination. Awe!
A herd of Elk in Mammoth Hot Springs- Yellowstone National Park
The kids were tired, anxious, wanted to do their own thing, and my son and I weren't getting along well. I was stressed out. LOL!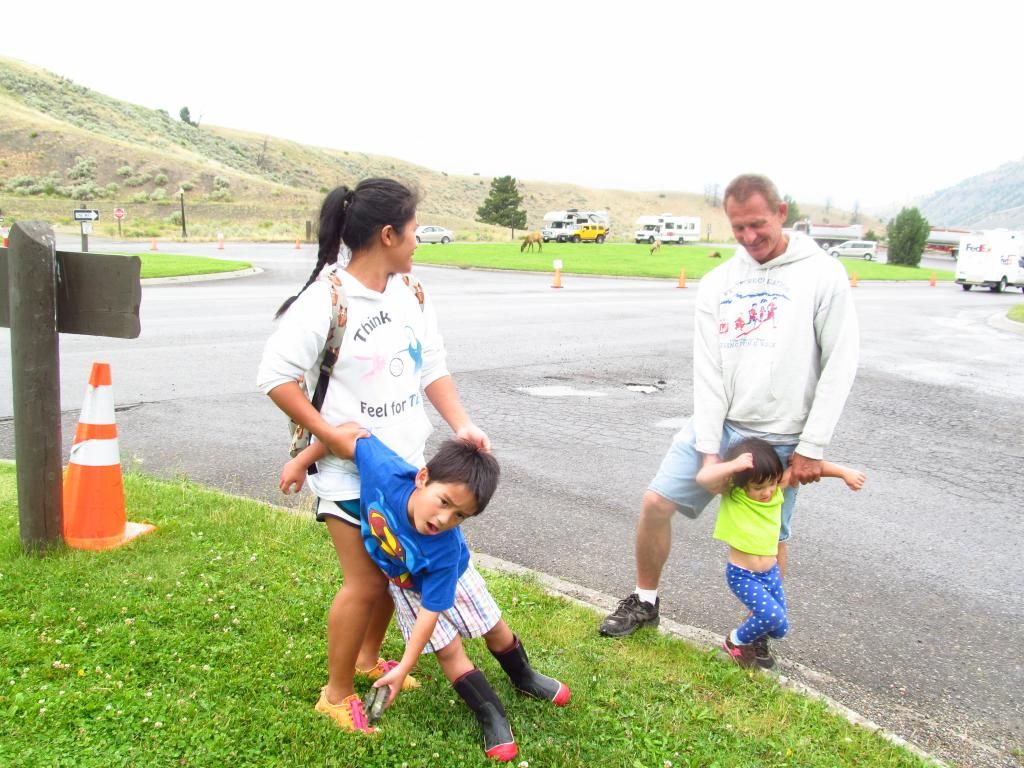 I don't know why I didn't think of this before, but from now on, I am going to do a photo blooper section on my blog. For me, I think it also shows the real side of me and my family, to let you know a little bit about us. To let you know that we are not a perfect family (who is?). That we are just another normal family (or not) and we do have some ups and downs. And that behind every cute family picture of ours, there are two cranky, squirmy, unhappy kids and possibly frustrated parents. (LOL) Have a great one!