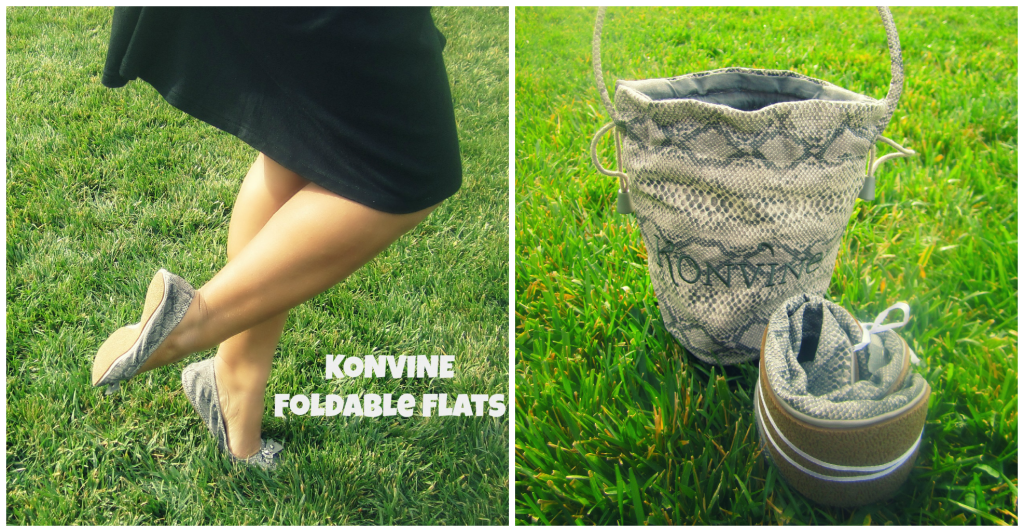 Konvine Shoes provided me with a pair of these fabulous Konvine rollable, and foldable flat shoes in Snakeskin Roll-Ups with Crown for free. These are great shoes to put on when you love wearing high-heels so much because at the end of the day your feet are tired and are hurting. Konvine shoes will give you that comfort you need, but stylish and chic at the same time. You never have to compromise style for comfort. How awesome is that? I am all for these shoes and in fact I am wearing them on now. I know I am at home right now, but they are so comfortable and cute to wear so why not. Plus, later on we are leaving for a road trip back to our old place and I need something comfy to wear. A mama's got to put on something comfortable and cute, right? Honestly, I have no blisters on my feet at all, they are like your house slippers, but chic. Hey, once in a while I even wear them around the house doing household chores. Fancy, right?
Konvine ballet inspired shoes are perfect to tote around when you go to work, travel, or take it with you on the plane so you can wear them when you need to relax your feet while on a long flight. These are also perfect for women who love to party at night because wearing those fancy high heels are a killer on your feet. Slip on these fabulous flat shoes and you are good to go for more hours of party and dancing. My Konvine shoes also come in a fancy bag of its own that matches with the shoes so I can carry it around with me, and it is right in the bag whenever I need it. Or I can roll it up and stick it in my purse. It is a perfect size and does not take up much space in my purse. What more can you ask for from a flat shoes like these Konvine shoes?

To be honest, at first I really thought that these Konvine shoes would be something of a too lightweight and awkward to wear. When I finally got them in the mail and tried them on, honey was I wrong. It has a little bit of weight, nothing too heavy, nothing too light, but just right. The sole has a little bit of a texture for a good grip and won't be slippery. The inside has a little bit of cushioning for comfort and those crown details add a feminine touch. My little one-year old girl fancy these glittery crowns. The material is NOT something that is cheap that would fall apart in just one use. I am really happy with my new pair of Konvine shoes and I am glad they gave me the opportunity to sample their product. If you have not had a pair of these, it's worth the try. You should go get a pair or two.
Just because you want to wear something comfy on your feet at the end of the day, doesn't mean you have to give up style. I don't! Thanks for Konvine shoes.
Here to show you that the Konvine shoes go with any outfit.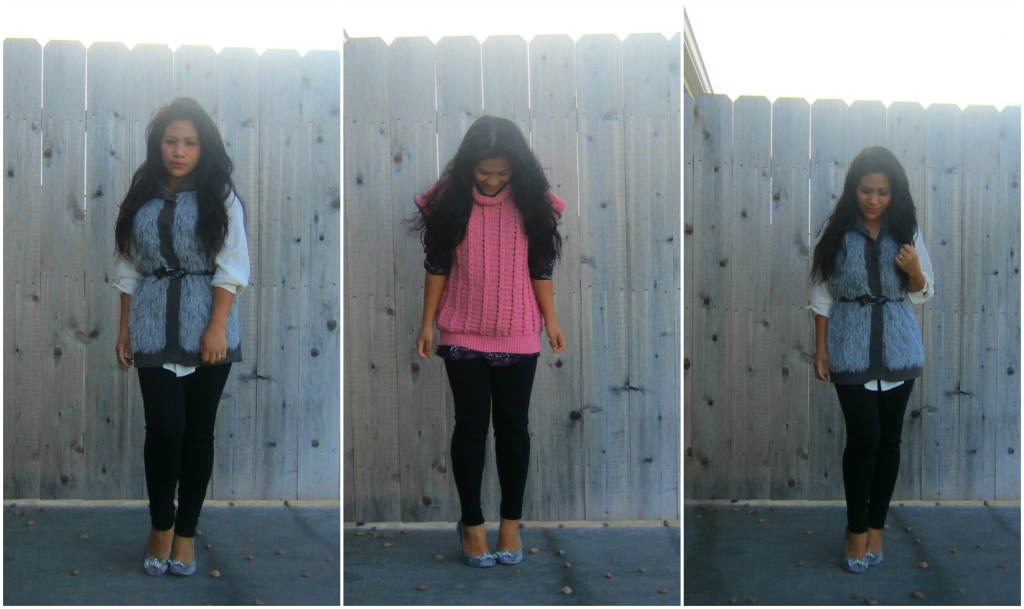 Below is a description about the pair of shoes I got from
Konvine.com
. To check out the rest of the collection, visit the website at
http://www.konvine.com/
. Give your feet a rest in these comfortable and stylish Konvine shoes.

Snakeskin Roll-Ups with Crown
"A sleek flat always adds an effortless look to your outfits and these snakeskin Konvines can virtually be coordinated with anything! This daring print, along with the pretty crown rhinestone, can kick anyone's attire up a notch up. These slightly shiny slip-ons are comfortable and on-trend matched with a striped tee and jean shorts or possibly even paired with a pencil skirt to keep things classy and chic in the office!"
Like them on Facebook:
https://www.facebook.com/Konvine