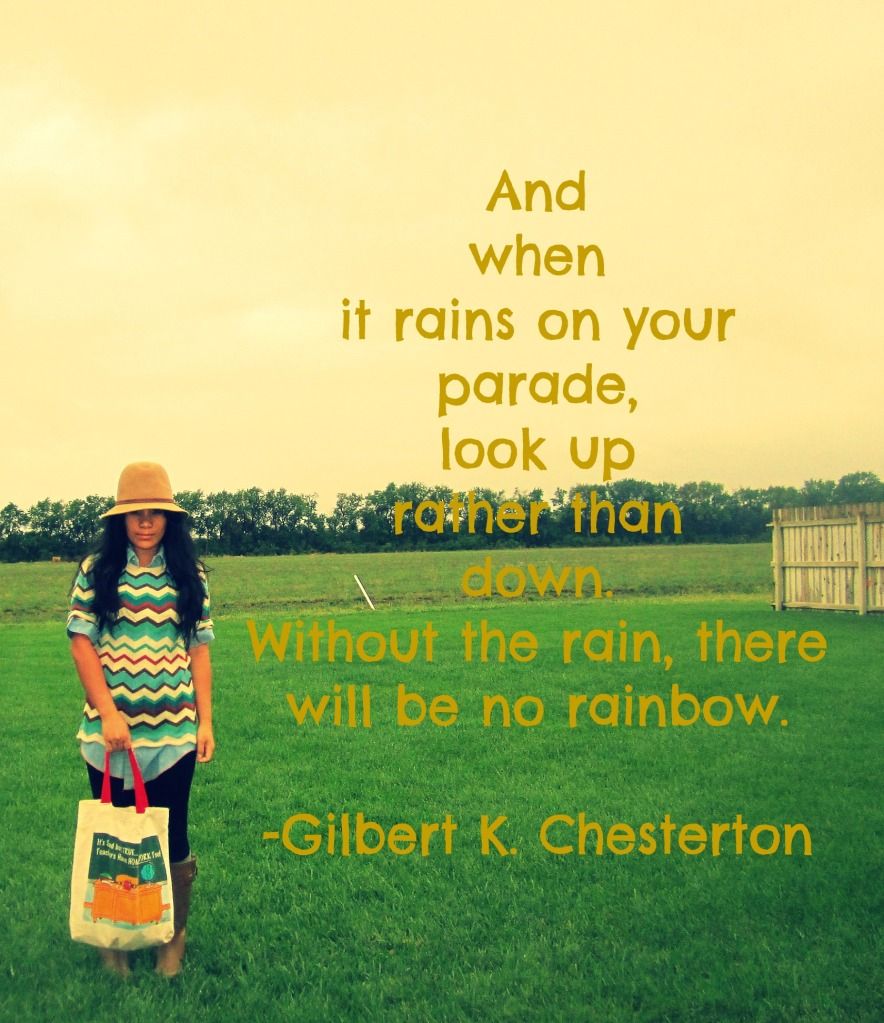 There has been a change of weather lately and I am excited about the cold weather. I don't know why, but I do like the fall and the winter. I am an island girl, from the tropics of the Philippines, but I do enjoy the cold weather here in the USA. Many who have asked me if whether or not I get used to the cold or do I like the snow, they are always surprised when I say I like it. During the cold season, you may not like it, but I do like the layering of clothes, coat, and get to wear boots again and have my hair down and wear a hat and stuff like that. There is something about it that I just get all excited. I am just all weird like that, I guess. We've also had some rain and pretty strong winds these past few days and I hope some of you are okay and mother nature is not too tough on you. Anyway, it was raining yesterday and around the 60's so it required wearing rain boots on and a bit of layering.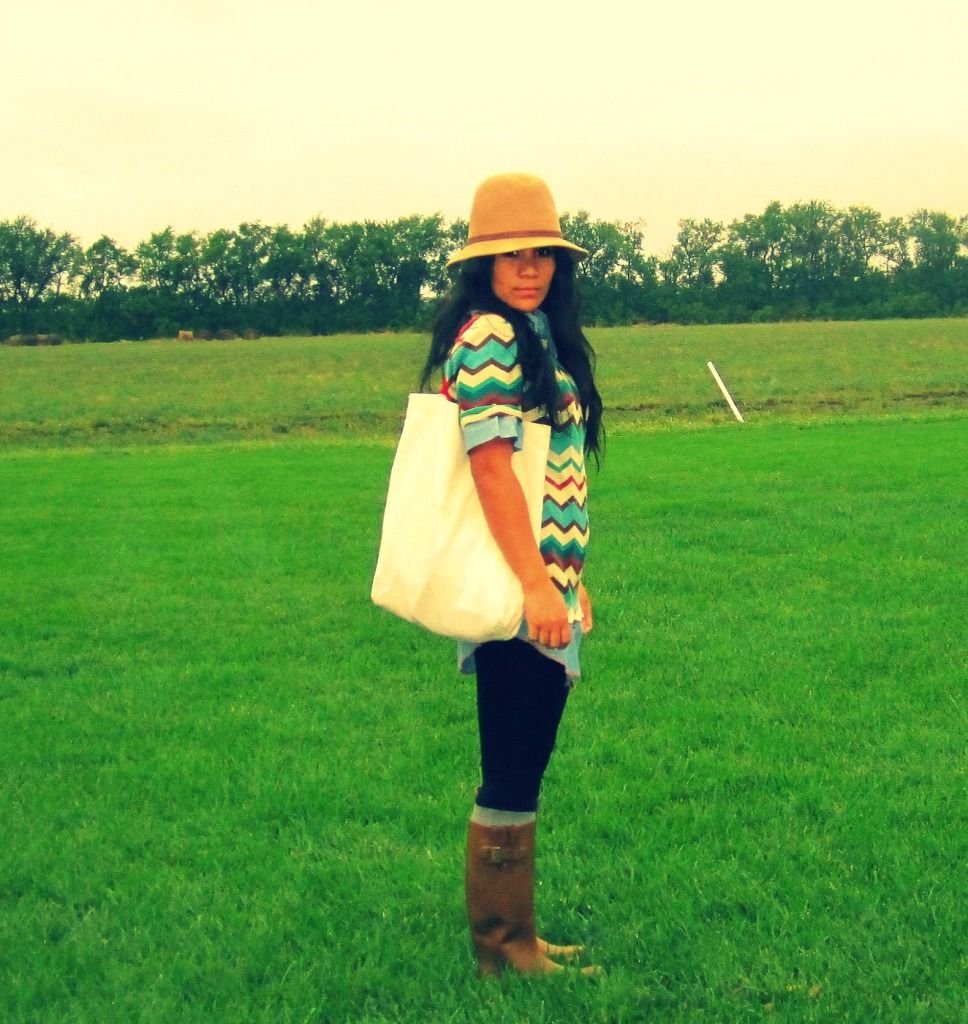 I am not so sure if the proportion really works for my (clearing my throat) short frame, like my legs looking short, but I was comfy, warm and feel like I look presentable. And I went with it. I am also excited about floral this fall, like I hope to go thrift shopping again (or online) and find me some floral pants maybe or floral tops that go with the fall season. And oh, a pair of burgundy pants. I want me some burgundy pants. And a new pair of booties. Oh dear! My list of things are getting longer, it sounds like. I hope to score me a great deal again though. How about you? Anything in particular that you like this coming fall?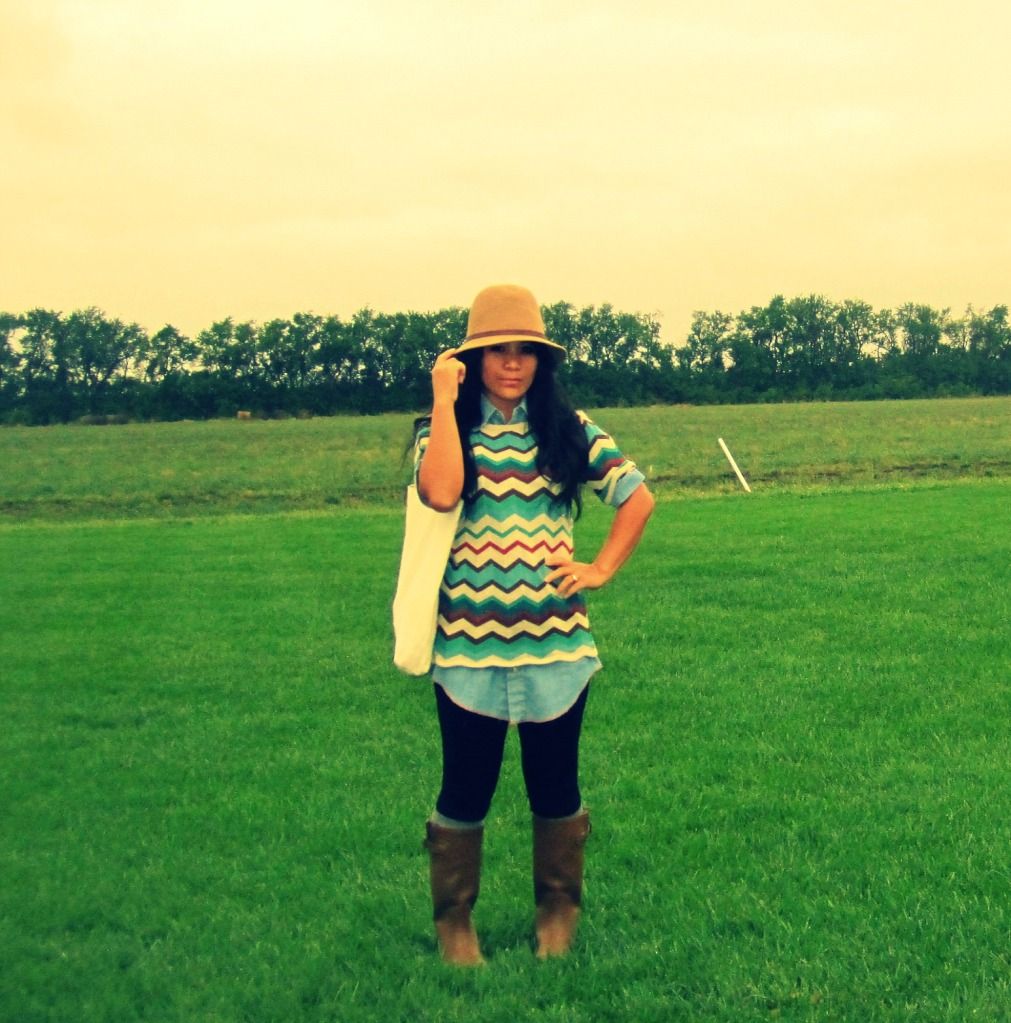 Vintage Hat: Thrifted $5
Vintage Chevron Sweater: a dollar a bag
Vintage Chambray Top: It was on the men's section thrifted for 25cents
Bag: Freebie
Leggings: old like 6 years old, but never wear it much $10ish
Socks: husband bought it years ago. It's good for winter, thick and warm.
Rain boots: Aussie Dogs via 6pm.com