I have seen a few blogs posting photos about their life lately according to their iPhones or Instagram so I thought I should make a post of our life lately according to my cheap Canon camera. This is what's happening lately in the Blankenship's in Chetopa. Yes, we are back in our old place just for the Christmas break. It is good to be here. Today on Christmas day was a perfect day to be inside the house the whole day because of the nasty weather outside. All we did today was playing inside the house, eating, on the internet, watch old movies, had some hot cappuccino and in comfy clothes all day. The wind is blowing which makes for a freezing cold day. We were supposed to be expecting a little snow flurry, but it is already dark outside and we see no snow. Oh well! No white Christmas for us this year. We had a wonderful low key, relaxed Christmas eve meal with the family though and all of us really enjoyed our evening. Our celebration ended up with the kids opening their presents, which our little man was sure looking forward to it. He did a great job waiting for the night time to come before he could open his presents. He definitely passed the patience test on that one. Great job little man! Merry Christmas/Holiday, everyone!!! We hope your season is a wonderful one and may you have one prosperous New Year of 2013! I am still amazed that soon it will be another new year and a new chapter of our lives. Enjoy the rest of the year!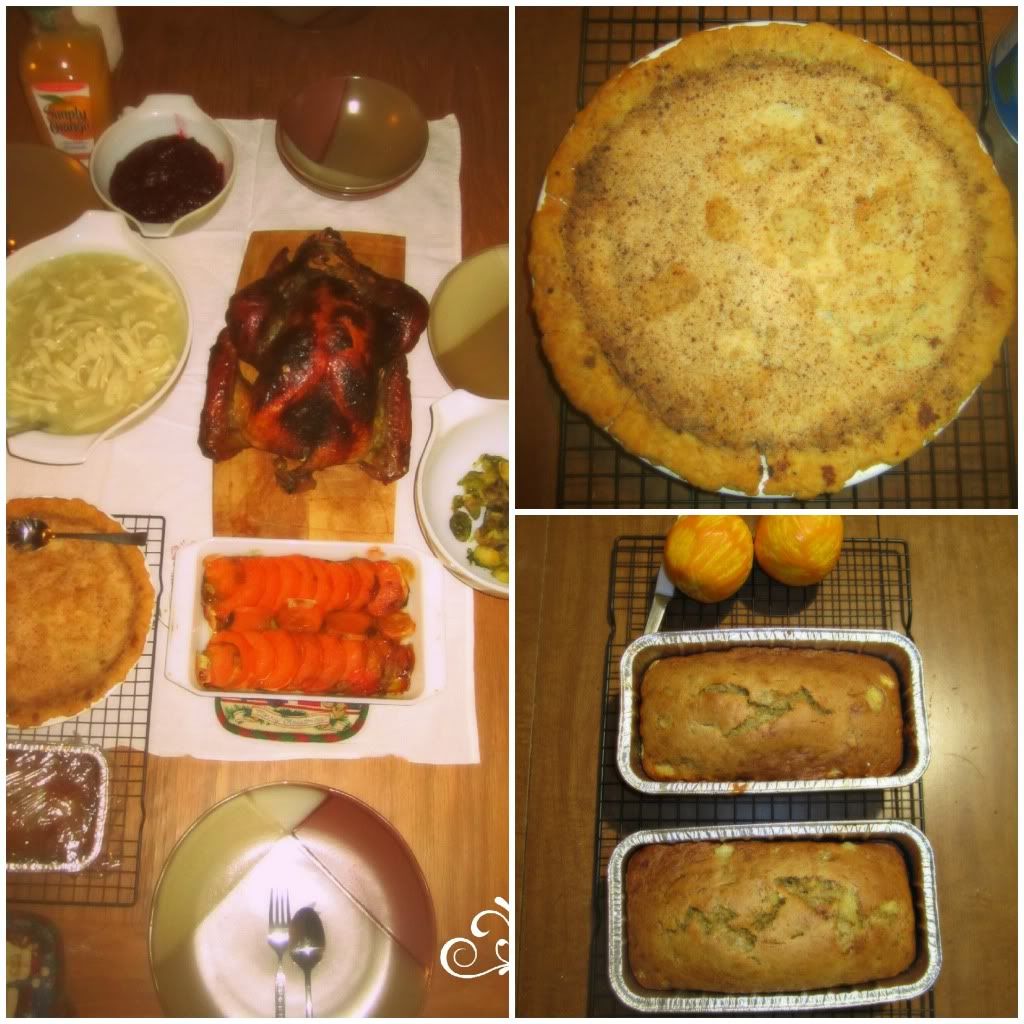 What a simple meal and table setting just for the four of us. One low-key and relaxed evening.
Yes you see it right. Our dog Spink girl sleeping with our two chickens in her dog house. The chickens are behind her while she sleeps in front of them guarding the house. It is all so cozy and warm inside the house.