It has been a while since we last had some pizza so the other day I decided to make our own homemade pizza. I researched a simple pizza recipe online and got to baking. Instead of making my own sauce, I used our favorite spaghetti sauce instead, then some cheeses, and the toppings we have available. My husband loves his pizza all veggies, but I like mine with a little bit of meat like chicken. I didn't have some chicken and hamburger was the only available so I used it instead. Our house sure smelled like a Pizzeria that day. I put some cheeses on the rolled edge of the pizza like the ones you buy at Pizza Hut, which is my favorite.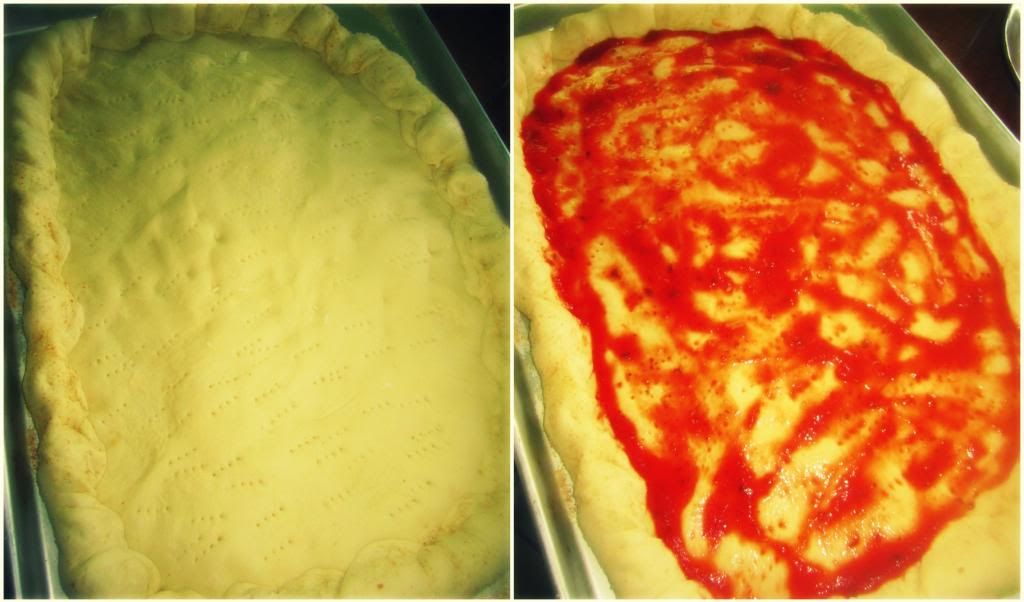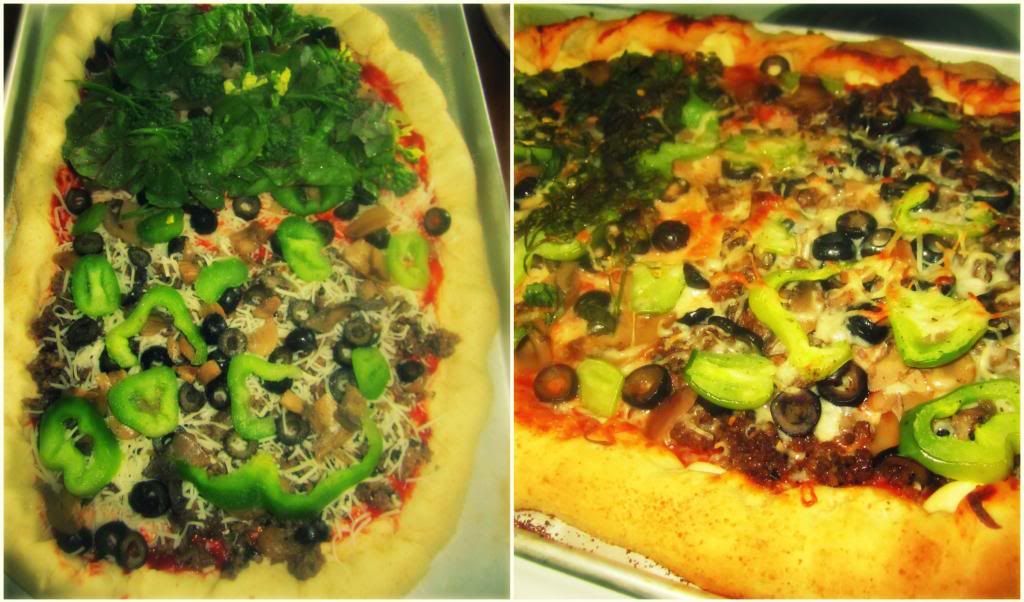 I got the recipe of the Basic Pizza Dough from the FoodNetwork.com by

Paula Deen

. It was easy to make and I think mine turned well. I usually love to make pizza dough in whole wheat and a little bit of milled flaxseed, but I ran out. This pizza still turned out well and everybody seemed to enjoy it. We love homemade!
Another food that my family recently enjoyed is the purple rice. I got lucky when a friend of mine gave me some the other day because I have been wanting some purple or red rice like the ones I had when I was a little girl back in the Philippines. I was surprised that this rice was a hit in our household. Even my little man HF who is a picky-eater asked for some more purple rice for supper, but we ran out. I better get some more! The purple rice taste really good.
Have you ever tried red or purple rice before? My husband thought it was an artificial colored rice and I told him it's not. I like mixing it with our Jasmine rice and about 1/4 cup of the purple rice is all you need and it turns everything into purple. Amazing!
I don't like buying them online because it can be pricey plus with the shipping so instead I asked a friend of mine to buy me some the next time she goes shopping, then I'll pay her after. Got to love this stuff.