Since we are back in our old place for the summer, I made it to another Rummage Sale yesterday Friday. I was up so early because I didn't want to fight the crowd if I go there late, plus you get to find some neat things first when you shop early.
Yes, we do have two places at the moment- this old place in Chetopa and the new one in Galva, Kansas (rented). We didn't want to sell this property here in Chetopa since we considered this place as our home base and we just can't leave the place especially the farm.
Anyway, that's not what I am going to talk about today because I want to share with you my Rummage sale haul. I think all-in-all I had about 45 items purchased from the sale and I paid $18.50 for all. At first I paid $16, but I came back and found myself purchasing a few clothing for $2.50.
Some clothing for me and my kids. I don't buy my husband's clothes because he is picky so I let him shop for his own things. I purchased a 60s psychedelic looking fabric that I don't know what to do yet. Maybe my little girl's dress and skirt? I was also on a hunt for some vintage curtains, but unfortunately they didn't have any available. Although I got a large lace curtain with a lighthouse theme (the one in white), but that'll probably end up in my little man's room. I guess I am better off scouring the thrift stores or maybe even Goodwill for vintage curtains in wonderful condition.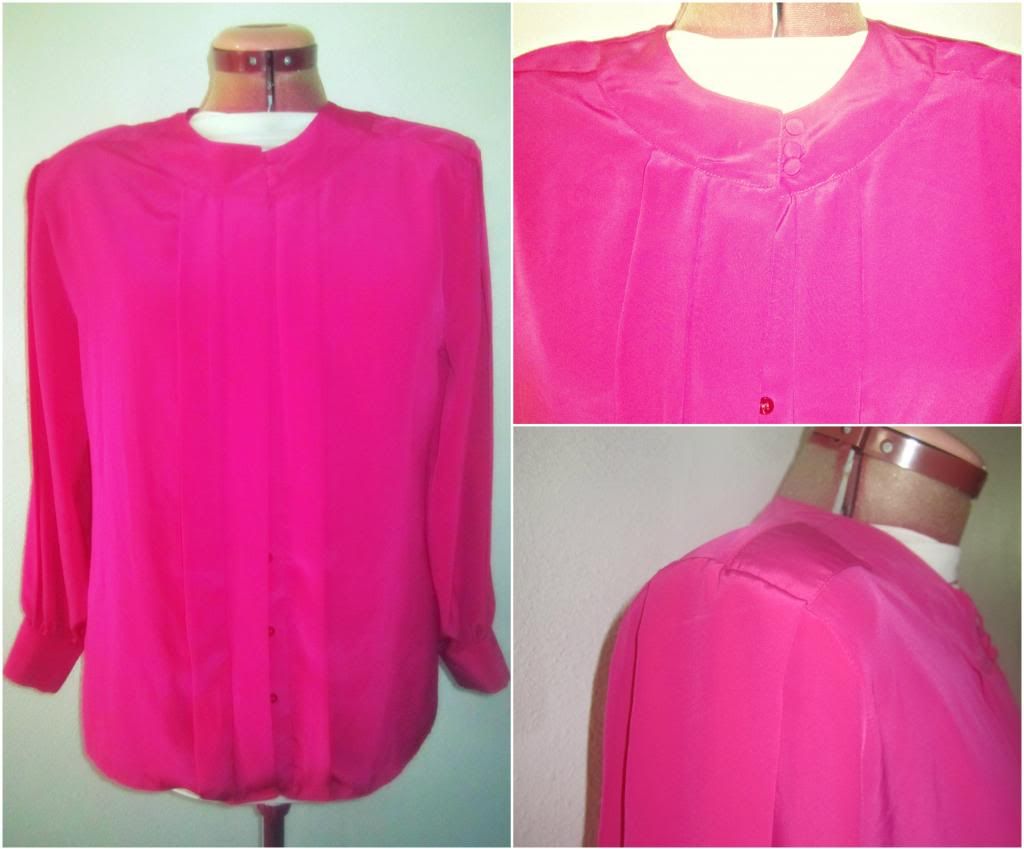 I know I already have Fuchsia Pink top, but I couldn't pass this one. I also found a white silk top (below) in great condition. I love my new tops! Now all I need are new bottom pieces especially the shorts.
If I remembered it right, I think the belts were around 25 cents each and I found these three thin belts that I thought are just cute. I got them! Thrift stores or rummage sales are the best places to find belts because they are cheap and still in good condition.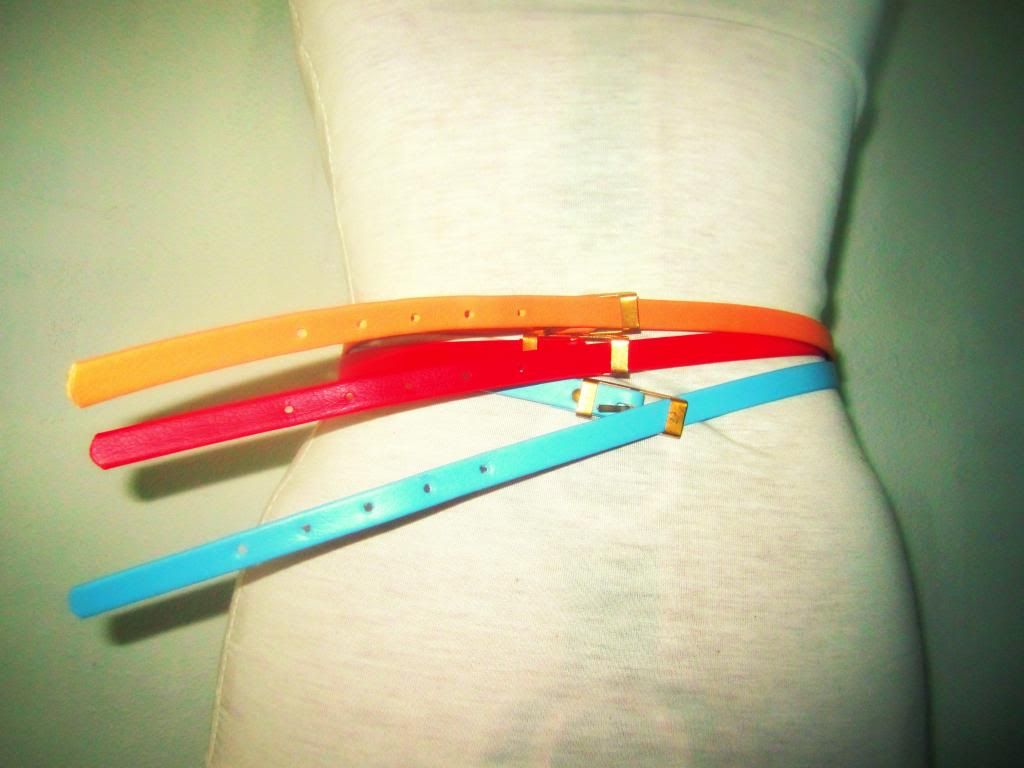 Okay! Call me old school, but we have some really good old movies on VHS tapes that we just can't part with like the 1950s Peter Pan movie. We love the old movies and cartoons so we had to have another VCR since ours broke months ago. And yes, I got it for $7 and it is like new. No remote control though, but it works great.
My little man who's almost five years old (this August) is always asking his dadda to play chess with him was wanting his own chess set. We were at the store one time when he saw a chess set and asked us if he could have one. I told him that we might be lucky and score a really good chess set at a thrift store without having to pay full price for it. Sure enough I got lucky. It came in a huge tin can with a bunch of other board games and I thought my little man would absolutely love it. And he does! I paid a dollar for it. Can't beat that!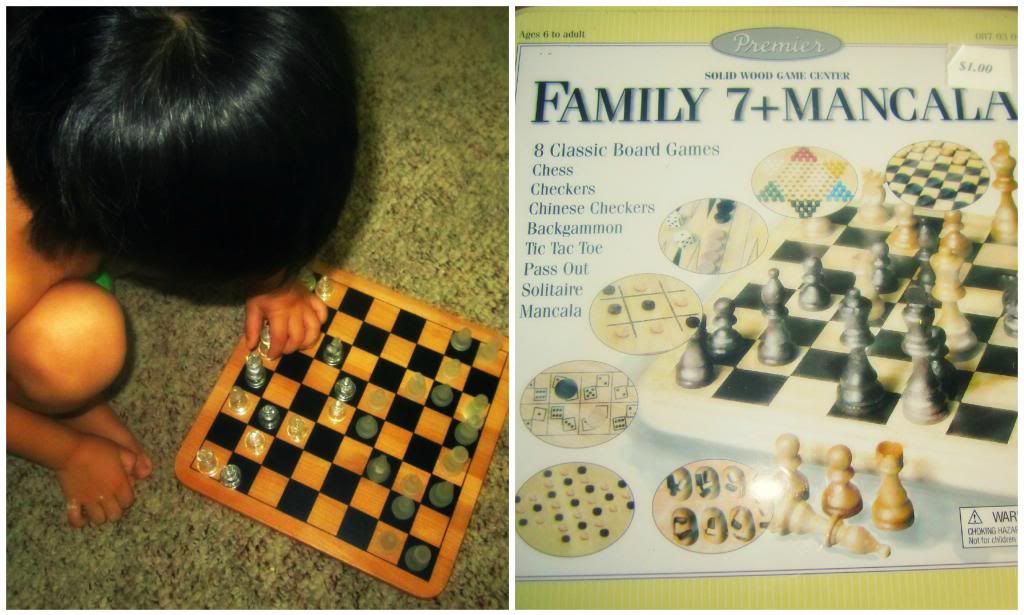 Some random things like girl's toys, a basket, a baby book, an old Dr. Seuss's book (I like old story books), and a Crafts and Hobbies Book, that I know I will have so much fun flipping through pages and pages of fun things to do.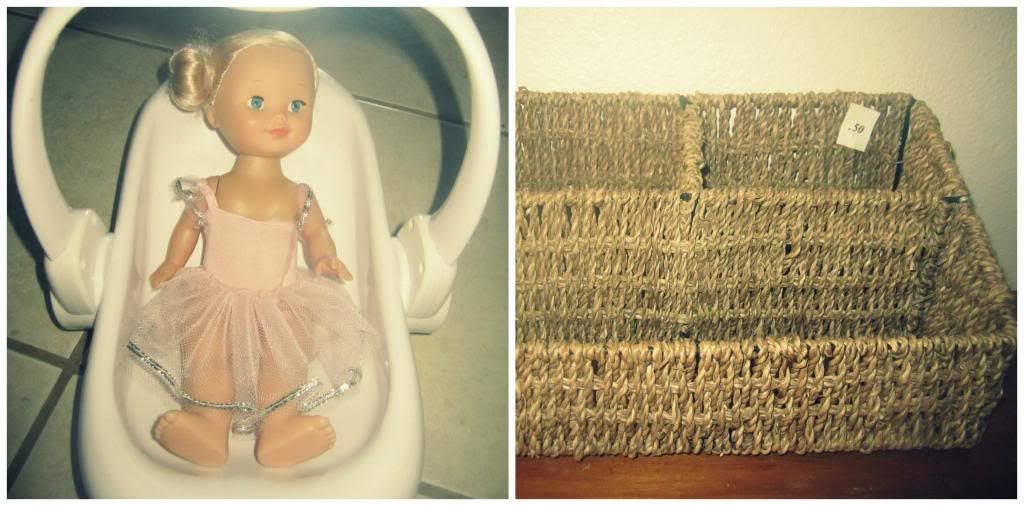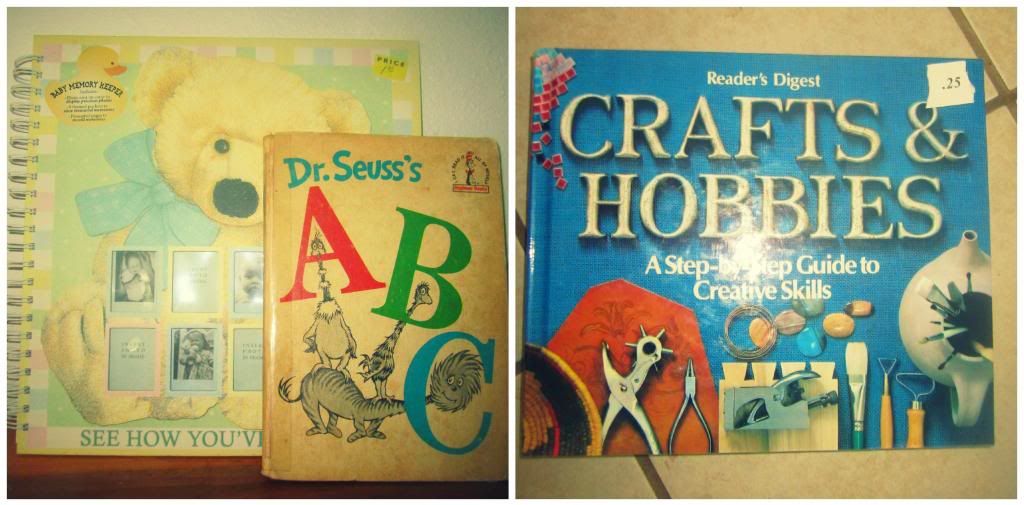 A Carpet Bag. No I won't be using it for when we travel, but I thought it would also be a neat bag to store things in. And it is huge!
Some trivets and other hardware. I actually have two Turtle trivets-the mama turtle trivet and the baby one, but I don't know where I put the small one. I also love the fish trivet. I hope I can find more next sale and maybe I can start a collection.
And Awe! My new owls. The first Owl Lamp I bought in yellow broke and I was really sad. Glad I found these two and one owl as a spoon rest. The two owls can no longer be used as night lamps, but that's okay because I am planning on spray painting them in Turquoise and in Yellow.
I actually paid $1 for the whole set instead of $1.50. The glasses are thick and I think the design is just adorable. Don't you think?
Well, that's all for my Rummage sale haul for today. Hope you guys enjoyed them. I think my favorite piece of all is the VCR. It's because seeing how happy my kids were watching their favorite old 50s Peter Pan movie again was precious. I mean, we can watch any Peter Pan movies online or on DVDs, but this particular movie is just special. How about you. Have you thrifted anything lately? Do share!