Wore it on a quick run to the store just to get a few things. No make up and all. Casual and comfy.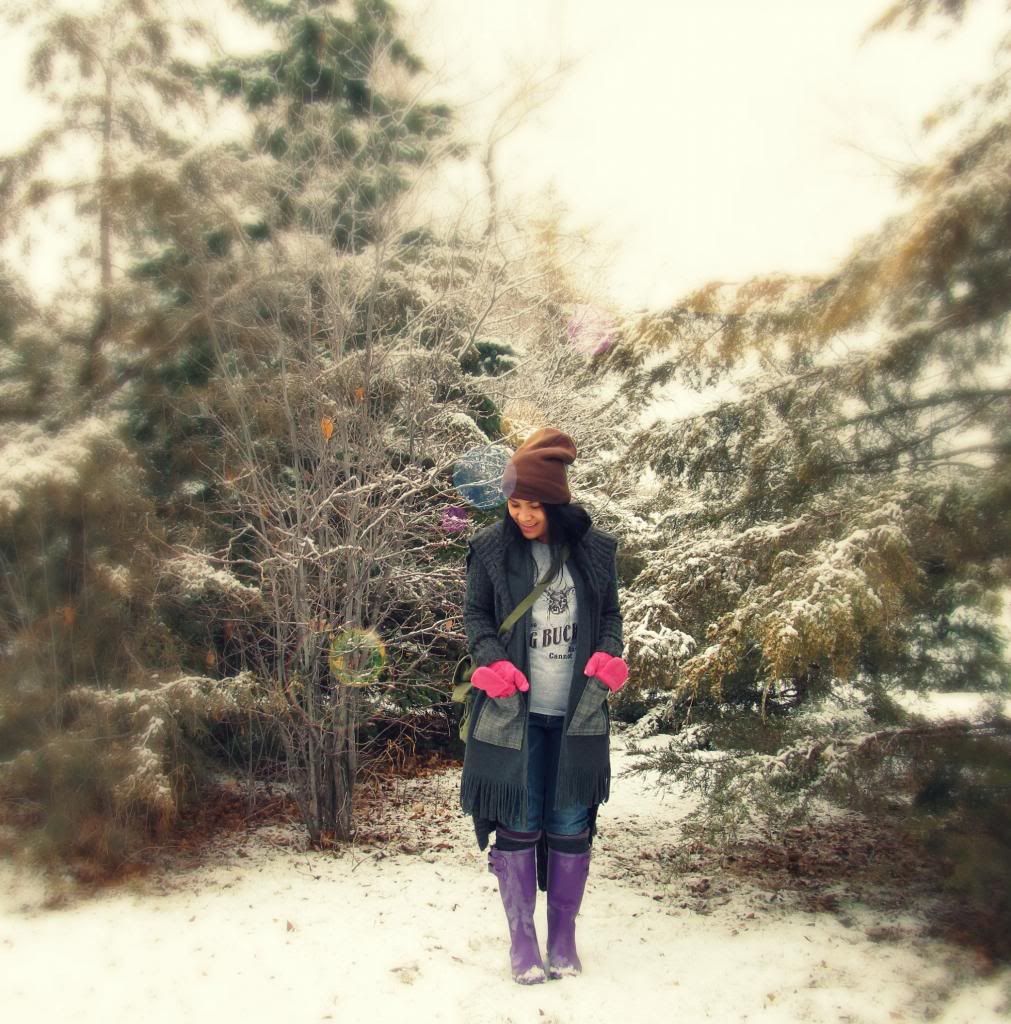 Bag: Military Medicine Kit Bag? (I am not so sure) Thrifted
Rainboots: Chooka via 6pm
Looking at my photos made me realize I am actually wearing a lot of my old stuff, but it works. And the boots, I love the color, but I hate it. I mean, 6pm did a poor job again of sending me the items. When I opened the box, I saw white patches all over the boots and it stunk. And it is not going away ever at all. I know I should return it, but I won't bother returning the boots back to 6pm. If you shop at their store frequently, then you know what I am saying. Still, I will wear it since I paid for it.