I still feel like we are on a vacation somewhere and we are really not moving to a new town and a new house. The house still needs a bit of sprucing up to make it feel homey, but we'll have to do it little at a time. It will take awhile before it totally sinks in that we are in a new place. I just can't wait to go back to Chetopa this weekend though and see our old house, our dog Spink and the chickens, which I learned have already hatched eggs. I miss them. We hope we could get a little taste of some fresh eggs as well, but it is okay if not. At least the girls who are taking care of them got to enjoy some fresh eggs. I hope everyone had a great weekend and hoping you had a great start to your Monday.
Anyway, I am so excited I got me a new pair of shoes. Eck! I know. Shhhh!!! Don't tell my husband that. It's our own little secret. He's going to say, "you don't need another pair of shoes, you have a dozen pair of shoes already.

(with eyes rolling)

Oh women!". I love him.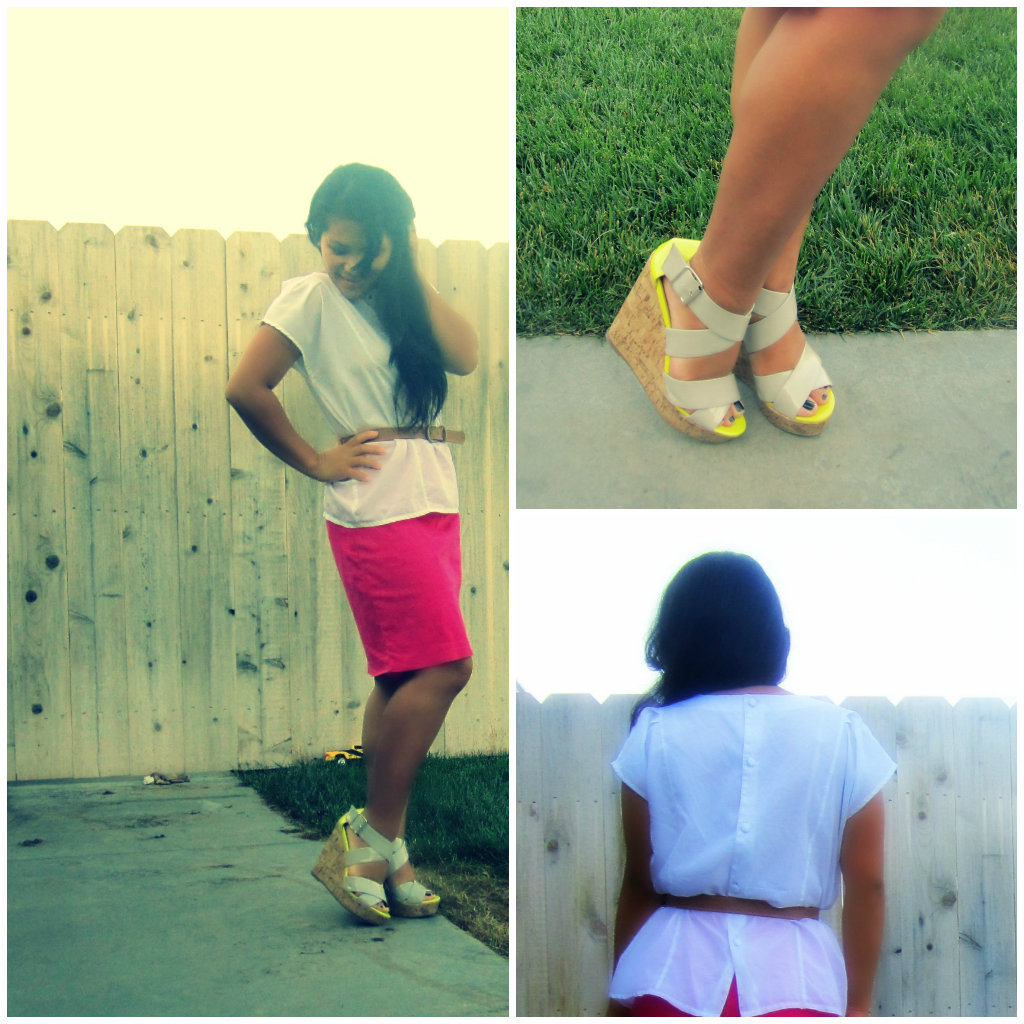 White sleeveless blouse: Vintage, thrifted 50cents
Skirt: Express, thrifted 50cents
Shoes: Madden Girl via 6pm.com, on sale $20
I love the neckline on this top and the button down detail on the back. I can totally wear this the other way with the button down part to the front. Gotta love thrifting! Have you thrifted lately? Do share!