Just in time for the Valentine's season and I have a shirt to share with you that your little ones (especially those who love Dinosaurs) will absolutely adore! My little man is just like any other kids who love their dinosaurs and when I got the chance to pick a shirt from Bluewater Road Kids, I knew he would love the dinosaur. And I was right! He was excited to wear the shirt to school. He instantly fell in love with the shirt that the next day, he asked me if he could wear the Dino shirt again. Here are my thoughts about the Luvosaurus shirt.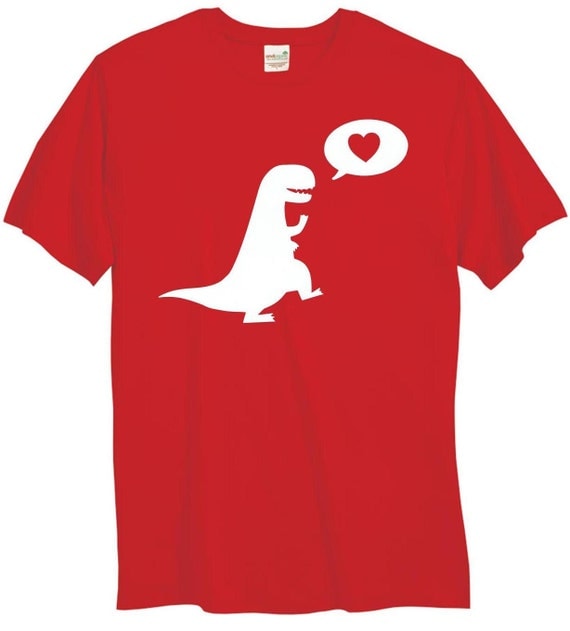 Luvosaurus Valentine's Day Shirt
Price: $14.99 USD
Size: XS for my boy
Overview
Handmade item
Material: ringspun cotton
Made to order
Feedback: 30 reviews
Only ships to United States from Westminster, Colorado.
- A festive shirt for your future paleontologist. Perfect for wearing by itself or layering over a long sleeve white tee.
- Available sizes: 2T | 3T | 4T | 5/6
- Made with soft 100% combed ringspun cotton.
Sizes Available: 2T, 3T, 4T and 5/6
What Do I Think About It?


- At first I noticed something was different with the shirt compared to the shirt my little girl received, material wise. I mean, the type of shirt that my little girl got was softer and this one is not. And then I received an email from the owner explaining to me the reason why. Read her message below;
I totally forgot to send this email when I sent the shirt.
My supplier discontinued the organic shirts that I used last year for my Luvosaurus tees.
The one I sent you is supposed to be dyed with an allergen free dye.
It is not as soft as my other tees, but I thought I would try out the new allergen free dye
since I know so many kids have sensitive skin. Let me know what you think about the sizing and quality. Thanks!
- I talk about her service because this assures you that once you do business with her, she does take the time to make sure you are satisfied with the product and the service. And it was nice of her to let me know that. She could have just said nothing, but she cares and she is proud of her products so I appreciate that.
- I love that she pays attention to other customer's needs because there are children out there that have sensitive skin and for her to offer shirts like this is very thoughtful. Aside from it not as soft as the other shirts before, my little man still loves it. The color red is just like the ones you see in the picture and that dinosaur print is cute! I would wear it if only it was my size. It is simply designed shirt yet adorable.
- My little man is a skinny one so the size Xsmall is a bit big on him, but he is not drowning in fabric. I like it because it only means he can wear it longer, it has room to grow, and the material is durable. I mean, it is not a thin type of material like those cheap shirts you buy at some stores. It holds pretty well in the washer and even in the dryer. We are very happy with the shirt, especially my little man.
This is my second time doing a product review fo
r one of
Bluewater Road Kids
customized shirt and I love working with the owner. Caroline (owner of
Bluewater Road Kids
) really cares about great customer service and offers wonderful handmade items to ensure happy customers. She is very kind, friendly and patient and she works with you to make sure you get exactly the shirt you wanted. The next time you are looking for cute and fun customized shirts, don't hesitate to visit her website. I do recommend her shop. Great customer service, wonderful products, reasonable prices, and fast shipping. Don't forget to check out her etsy shop today!
For more updates:
Like Bluewater Road Kids on

Facebook:
https://www.facebook.com/BluewaterRoadKids
Follow on
Pinterest:
http://www.pinterest.com/BluewaterRdDsgn/shop-bluewater-road-kids/
Follow on

Twitter:
https://twitter.com/BluewaterRdDsgn