A few weeks ago, my family received some complimentary products from WOWButter for free in exchange of our honest review or opinion. We got a pack of six (6) jars of Creamy WOWButter, the one with the white caps. It also contains the "peel and stick" school lunch "Made With WOWButter" identification stickers with every jar so that you will know that the food is allergen-free.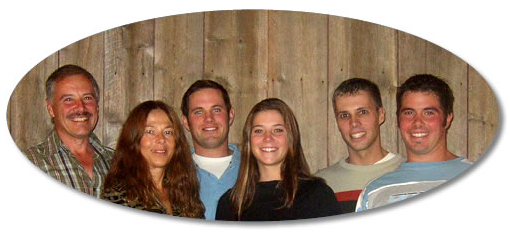 WOWBUTTER Foods
(formerly Hilton Soy Foods) is a small family business, owned and operated by the Mahon family. We started over 20 years ago with the idea of creating unique natural foods grown on our very own farms where we could provide superior quality products by completing every step of the process from
"Field to Table"
all in one facility. We also wanted to work towards ensuring the future
viability of our family farm
and at the same time help support other local neighboring family farms.
The Hilton Soy Foods Advantage
100% Peanut, Nut, Gluten and Dairy Free Facility
Only top quality Select Canadian Non-GMO IP soybeans used
Kosher certified facility
Full manufacturing capabilities from "field to table" for better product quality and control
Proprietary Toasting Technology for superior tasting products
We specialize in only Soy! It's what we do best!
What is WOWButter?
WOWButter is the new Peanut Butter Replacement. It

is peanut free, tree nut free, gluten free, egg free, and dairy free. It is produced in a dedicated facility that manufactures only soy products. Visit the

"Allergen Facts"

page for more information
WOWBUTTER
does not need refrigeration after opening but can be refrigerated if you prefer!
Ingredients:
Non GMO Toasted Soy, Soy Oil, Granulated Cane Sugar, Monoglyceride (from vegetable oil, prevents oil separation) and Sea Salt.
Simple basic ingredients and NO added colours, flavors or preservatives!
More importantly... WOWButter is 100% Safe for all schools with or without a peanut ban or policy. It will not affect anyone with strictly a peanut and/or nut allergy who smells, ingests or contacts this product. Your school cannot stop you from sending WOWButter, nor should they. It provides a healthy and nutritious peanut free and nut-free lunch solution for your child while protecting those children with a peanut or nut allergy.
WOWButter Price?
-

For the US, you can order it online via Amazon.com.
- For Canadian customers, amazon.ca.
- You can also check their website to find a store near.
What does the product promise and their mission?
- It promises to give the you the alternative of enjoying a spread without the allergic reaction from nuts or peanuts and still be able to enjoy your favorite food like your PB&J sandwich.
- WOWButter is committed to providing lunch solutions for schools and helping to
increase the number of socially responsible schools in North America that have implemented a complete peanut ban
to help protect the millions of North Americans that live with peanut allergies. More importantly, they are helping
educate the hundreds of millions of North Americans that are unaware of the severity of peanut allergies and the importance of supporting the implementation and adherence of complete peanut bans in schools and other public institutions.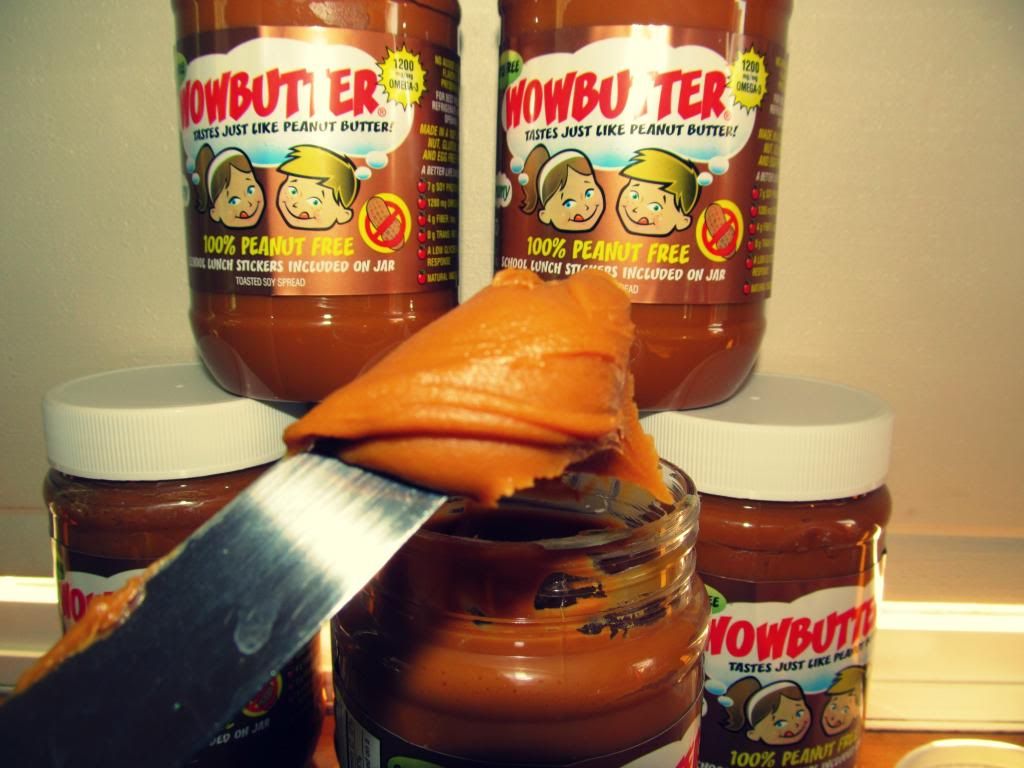 Our Review:
- None of us in this family are allergic to peanuts or any kind of nuts, but when I learned about WOWButter, I was curious and I wanted to know more about it. When I learned about the No Peanut or Nut Policy at school, I wanted to search for an alternative to Peanut Butter to help raise awareness about Peanut/Nut Allergy and how this peanut butter replacement might be for you.
- First I would like to thank the great service and fast shipping they provided. The products arrived safely and well-packaged.
- I would like to mention that the WOWButter jar stated "For Best Result Refrigerate After Opening", but on their website it says it doesn't need refrigeration, only if you want to. To be on the safe side and in the hope to preserve the flavor, I refrigerate mine.
- Does it really taste JUST like peanut butter? For me, it doesn't taste just like peanut butter. I mean, the more I eat it, the more I can taste the strong toasted soybean taste, which for some kids can be a turn off.
- But does it taste good without comparing it with peanut butter? It does taste good.
- Do my kids like it? Only my little girl, but not my boy. But then again, my boy never liked peanut butter so I was not surprised. But oh! He ate the Honey WOWButter Cookies that I made the other day without him knowing that I used the WOWButter spread. You can see my blog post here of the WOWButter cookies and the link to the recipe. For my husband, he is not too impressed by the product. He still prefers his peanut butter.
- Consistency-wise, yes it is creamy. Color-wise, it looks like peanut butter.
- If this was my money, would I buy it again? Even though it is just me and my little girl who like the WOWButter, I would buy it again, but not as often as buying peanut butter.
- Does it really work for people with peanut/nut allergies? For my own experience, I can't prove that, but I asked some friends around with kids that do have an allergic reaction to nuts or peanuts and they said it works. I may lack information on that aspect, but on this review, I just wanted to share with you what it really tastes like. And again, it doesn't taste JUST like Peanut Butter, but for me and my girl, it still tastes good.
To learn more about the WOWButter, check out their
website
today. If you would like to win a pack of 6 WOWButter, enter the Rafflecopter here. This giveaway is open to

US and Canada only

. Thank you and Good luck!