These photos were actually taken last weekend when we went back to our old place in Chetopa. And in about a week from today (Thursday) we will be heading our way back to the old place for the summer and we couldn't be more excited. We miss our old place so much and every time we are back, we realized how much we love this place. Because we haven't been home for a long while, we came back to a yard that almost looked like a jungle. I mean, tall grasses everywhere and it was not a pleasant sight so mowing the yard was in order.
I on the other hand was also busy transplanting some garlic and onions before the husband tilled our garden. One of the things that I miss about the old place is gardening. Because we are renting this place that we live in right now, I can only plant things in pots, which is fine. But I am not inspired in planting anything in pots while living temporarily in this duplex. It is just different when you are renting than owning your own place and you can do whatever you want. Before we ended our weekend, we planted a few vegetables in our garden already and we are excited to go back home and see if some have grown well.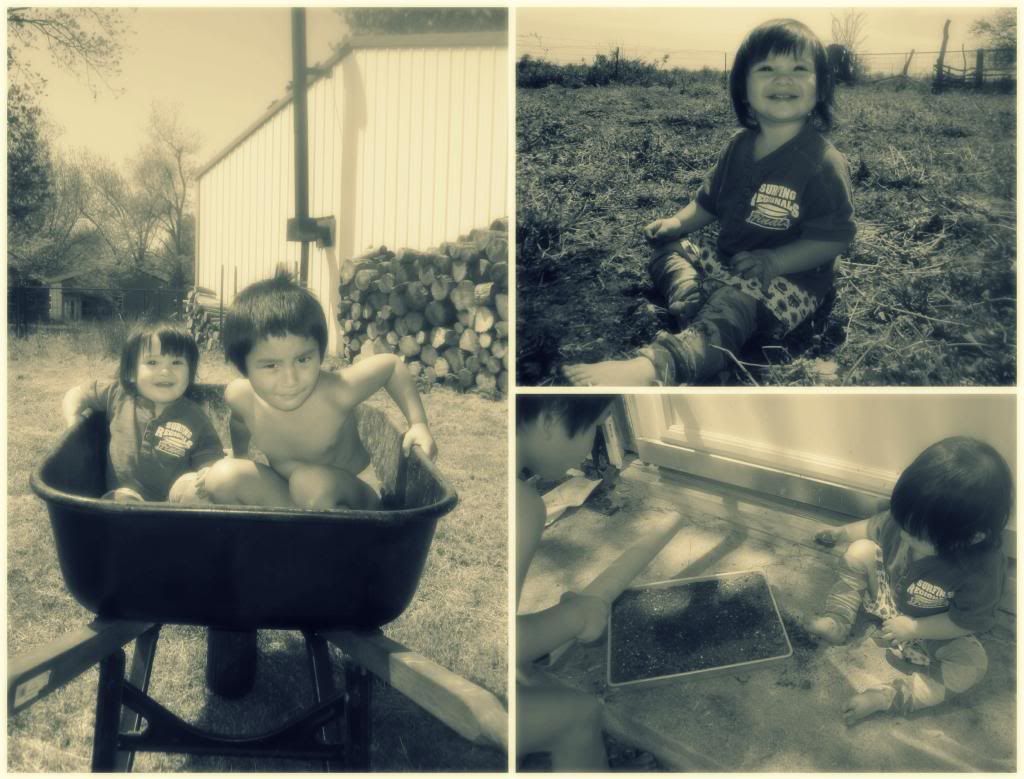 This year, I wanted to make a teepee for two reasons. One, for my string beans, and two, for my kids to be able to play in, and I did. It was easy to make and all I did was tied up three little hedge posts, I lined the bottom with newspaper and cardboard as weed blocker. I covered it up with dirt and some grass cuttings that were plentiful in our yard after my husband mowed our yard. After the teepee part, I planted my string bean seeds around each post. I hope they have germinated by the time we are back. I love strings beans and I can't wait to enjoy some fresh harvest this summer and even through the fall.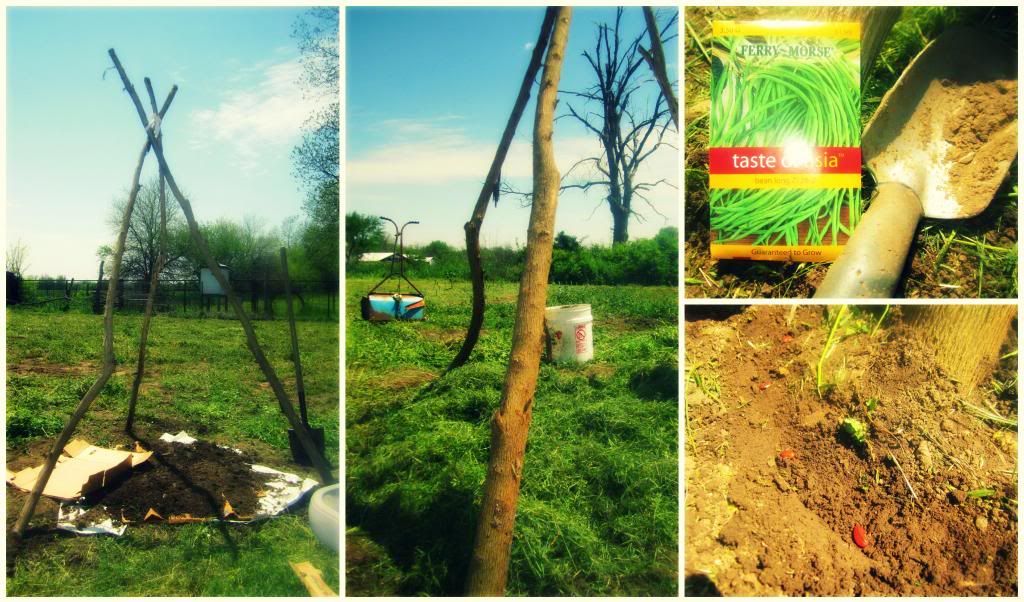 While my husband was tilling our garden, one baby rabbit popped out from under the ground, then one came out, and another one, until we had about five baby bunnies. They were living under the ground in our garden and I was glad none of them got hurt by the killer-tiller. With no choice, we had to relocate them and we hoped that their momma bunny found her babies in a new location. They were sure soft and cuddly, but we can't raise them. I hope they are still alive up to this time and momma bunny had found them.


We were really busy taking care of our yard and garden last weekend, but we all enjoyed it. The kids enjoyed it too because they got to play outside and be all muddy and dirty. My little man did a great job helping me plant some things in the garden and he enjoyed that. I can't wait to go back home for the summer and see how things are doing. There is nothing better than to enjoy some freshly picked vegetables from your own garden and I am excited!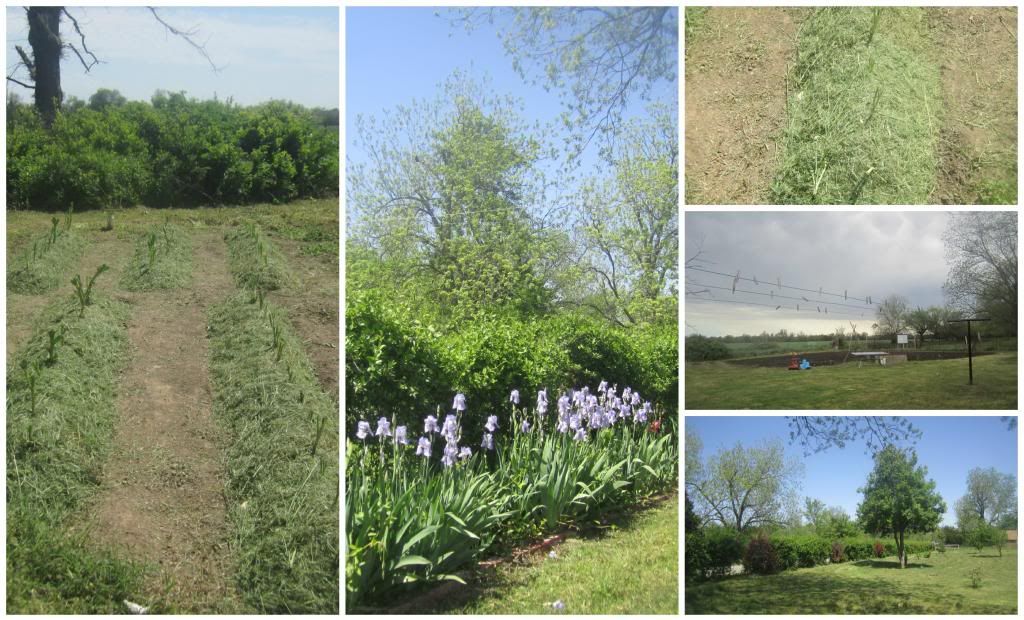 After a long day of work, we had some grilled chicken and it was good.