Who wants Ice Cream? Is the question that goes on around the table every after supper because just recently, we received some complimentary Ice Cream samples from Pierre's. I know it may not sound that appetizing when the weather outside is freezing cold, but let me tell you, these are so good!
It's funny because just the other day, while the weather outside was snowing and freezing, I was craving for some Ice Cream. Blame it to one of my kids' books with the picture of an Ice Cream. And what do you know. A box of Pierre's Ice Cream was sitting outside by the front door waiting to be picked up. I was sure excited when I found out it was something I was craving for. Thank you so much!
For those who haven't heard or tried Pierre's products before, let's have a little company introduction. Read below.
Pierre's History
Quality Since 1932
The Pierre's Ice Cream Shop opened its doors in 1932 at a chic East 82nd Street and Euclid Avenue location. Its gourmet ice creams were prepared fresh each day in the back of the store and sold by the cone, the cup or hand packed for take home. The company founder, Alexander "Pierre" Basset, dreamed of marketing a premium ice cream which would be unsurpassed. Thus the name "Pierre's" ... and the creamy, indulgent recipe that is still used today.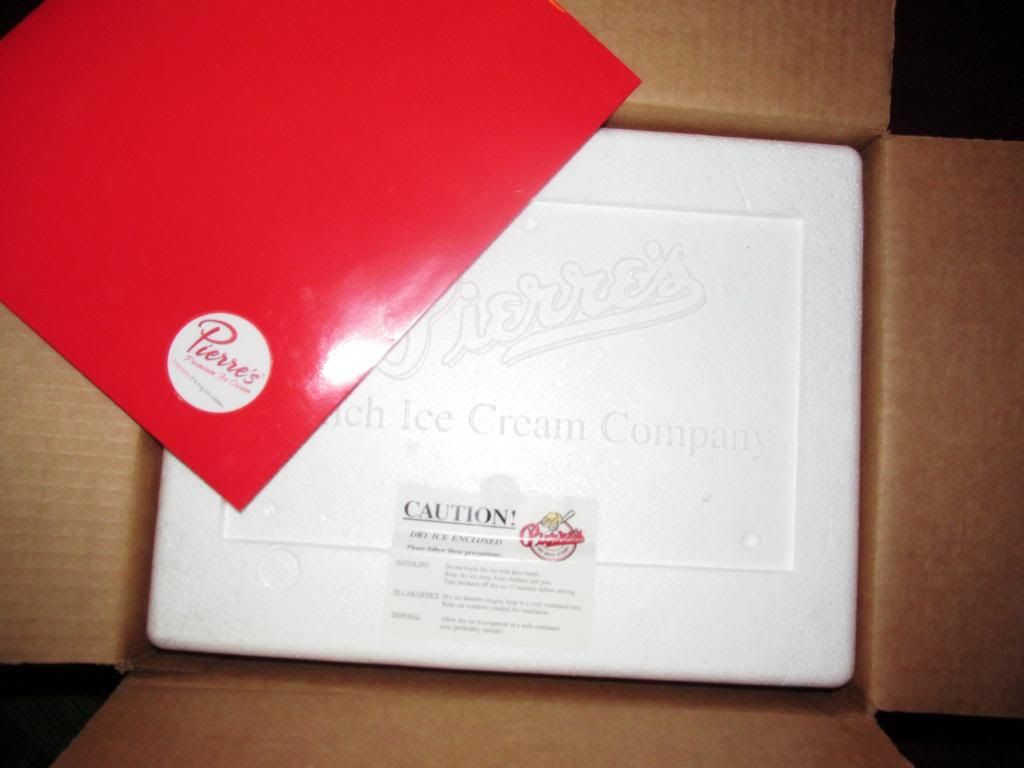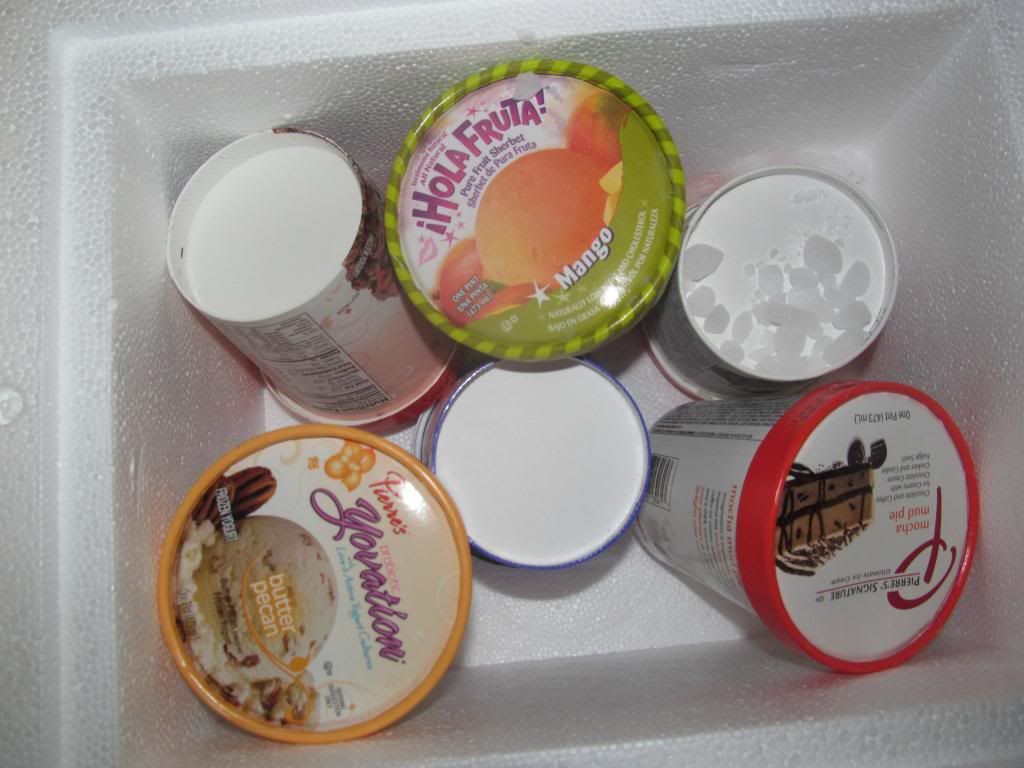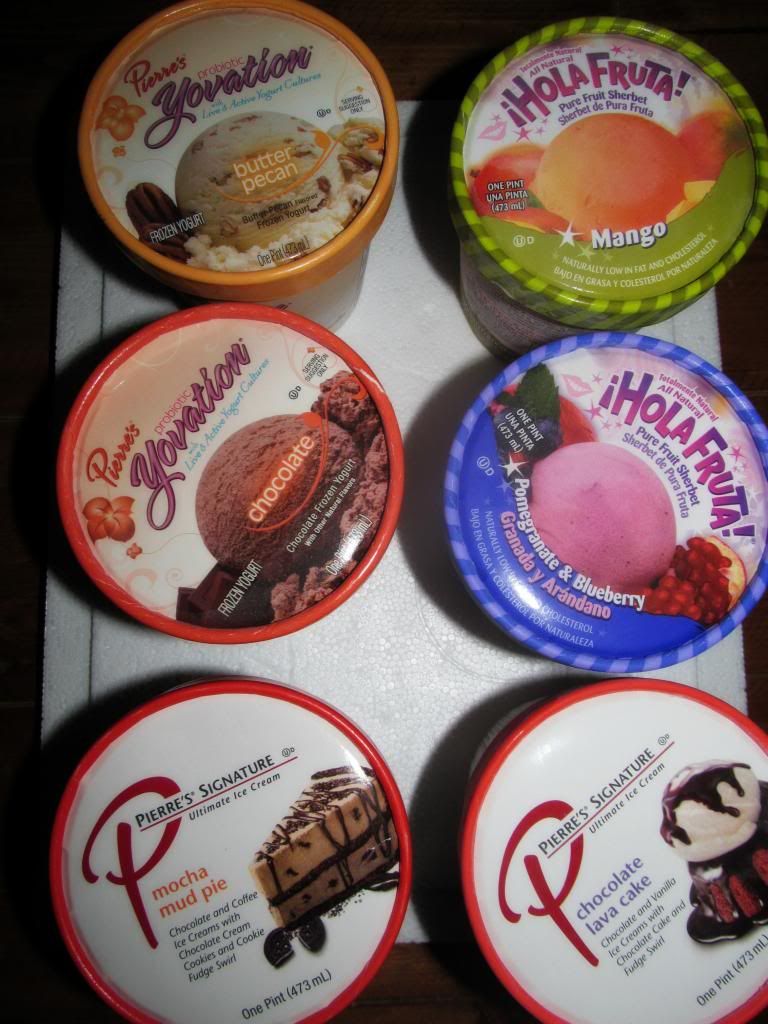 What Do We Think About The Ice Cream?
- First of all, the packaging was neat. They really made sure the Ice Cream get to me solid and not melting. It had some dry ice in the cooler, which I was warned before they sent it to me. I was told to be very extra careful when dealing with dry ice, and I do appreciate that. When we opened the package, all of the ice cream were rock solid because it was also sitting outside the house for a long while before I realized we had a package sitting on the front door.
- I don't recall the last time we had some Ice Cream, which means it has been ages since the last time we had some. It was too long ago that my husband and I were so excited to eat them. We haven't tried this product before, so we were excited to find out if these were any good or not. Oh boy! Our two favorites out of six are the Chocolate Lava Cake and Mocha Mud Pie. Like OH MY ICE CREAM GOODNESS! According to my husband who is a big fan of Ice Cream and chocolate, this is the best Ice Cream yet. Pierre's nailed the combination on this Ice Cream because it tastes absolutely DELICIOUS! I know, I am so excited because it is that good. There were definitely lots of "Hmmm... my goodness! This is so good!" while indulging in some Pierre's Ice Cream. Let me tell you, it was hard to eat other Ice Cream after that. If you haven't tried this before, you should try it! But be careful, it is very addictive. Once you eat it, you can't stop it!
Pierre's Signature Collection
Chocolate Lava Cake
Once upon a time, an inventive chef with a dash of mad genius created Chocolate Lava Cake. The mere mention is enough to send any chocolate lover into a state of sensory bliss. Amazing how something so simple could combine for something so delicious – rich chocolate ooze flowing out of a mound of cake of chocolate. You'll love Pierre's tribute to this decadent dessert!
Chocolate and Vanilla Ice Creams with Chocolate Cake and Fudge Swirl
UPC: 48178-13030
Certified Kosher OUD
- Although I am not a huge fan of Sherbet, I was surprised at how much I like the Mango. I have tried Sherbet before, but I don't like the too sweet taste and the texture. But with the Pierre's iHola Fruta Pure Fruit Sherbet (Mango), it is different. It has the right amount of sweetness, tartness, and the texture is a lot smoother and finer than other sherbets.
- The Butter Pecan was also good, but I feel like they weren't enough Pecans in it. I mean, we love Pecans (we practically have a farm-full of Pecan Trees) and we can't stop eating them. And if an Ice Cream says it has Pecans in it, might as well load it with tons of Pecans. But that's just my thought. And this Butter Pecan Ice Cream is part of their Yovation. A Frozen Yogurt Ice Cream!?!?! With Live and Active Yogurt Cultures. It is creamy.
Where To Buy?
While the majority of Pierre's products and flavors are available only in Ohio and in areas of Pennsylvania, West Virginia and Michigan, three of their product lines recently became available in stores in more states: Pierre's Signature Ultimate Ice Cream, Pierre's Yovation Probiotic Frozen Yogurt and Pierre's ¡Hola Fruta! Pure Fruit Sherbet.
The next time you are craving for some Icy creamy Ice Cream, don't forget to check out Pierre's and see what flavors you would like! And don't forget to try
Chocolate Lava Cake
and
Mocha Mud Pie
because you don't have to be a coffee lover to love
Mocha Mud Pie
. Thank you, Pierre's! Check out
Pierre's
website at
https://www.pierres.com/
to find out more. They have so many flavors to choose from
(51 flavors or over 235 products/flavors with all the combination)
, it is going to be hard to pick just one. Thank you,
Pierre's
!
For more updates:
Like Pierre's on
Facebook:
https://www.facebook.com/pierresicecream?ref=ts
Follow on
Twitter:
https://twitter.com/PierresTweets