Sewing two cute clothes for my little girl by hand sure makes me appreciate that sewing machines were invented. Or that you can buy them at the store ready made if you don't know how to sew. It is amazing how the women back in the hey days made their dresses by hand. It takes time and patience.
I picked up these two vintage patterns during my rummage sale shopping and I wanted to use it and make some clothes for my little girl. Fortunately, we made a trip out of town, so I bought some fabrics. Well, the store that we were at didn't have a variety of fabrics to choose from, so I ended up with these so called Super Stax. There were 8 pre-cut pieces of fabrics in different colors and prints and I made two things out of it so far. I have a few pieces of fabrics left that I can still make one wrap around skirt for my little girl. I have seen some really cute fabrics online that I would love to order one of these days, so I can start making clothes for my kids for the fall.
A 3T Romper I made using a vintage Romper pattern. I can actually make one with long pants for the colder months, which is an awesome thing about the pattern I got. I need to go fabric shopping one of these days.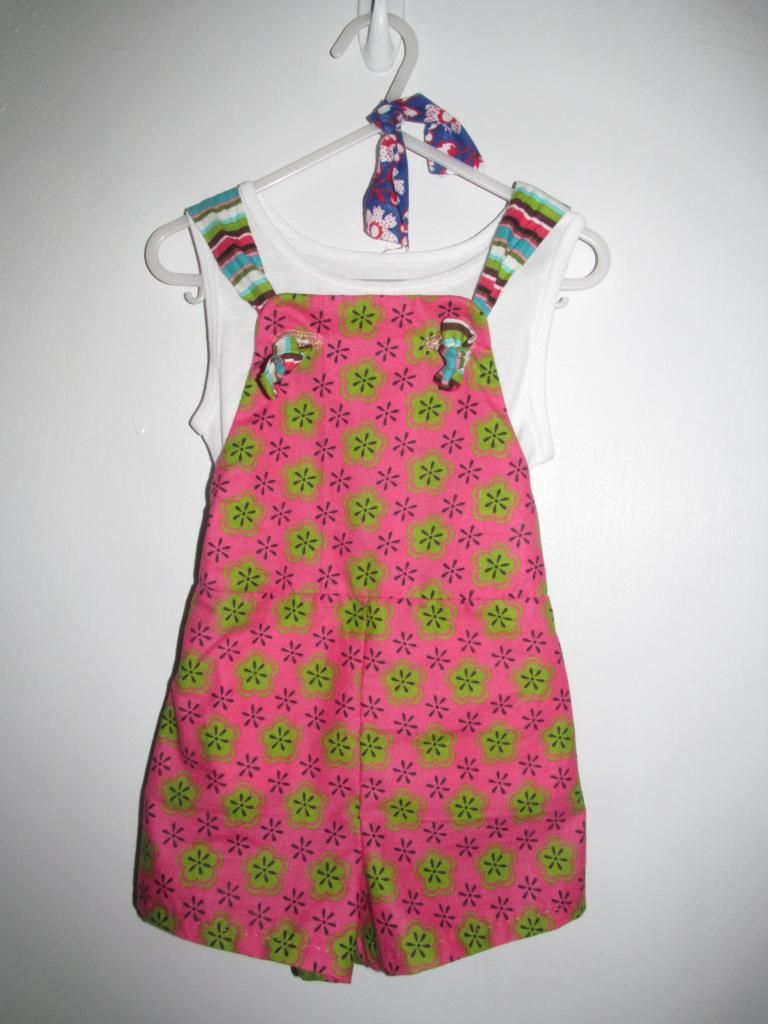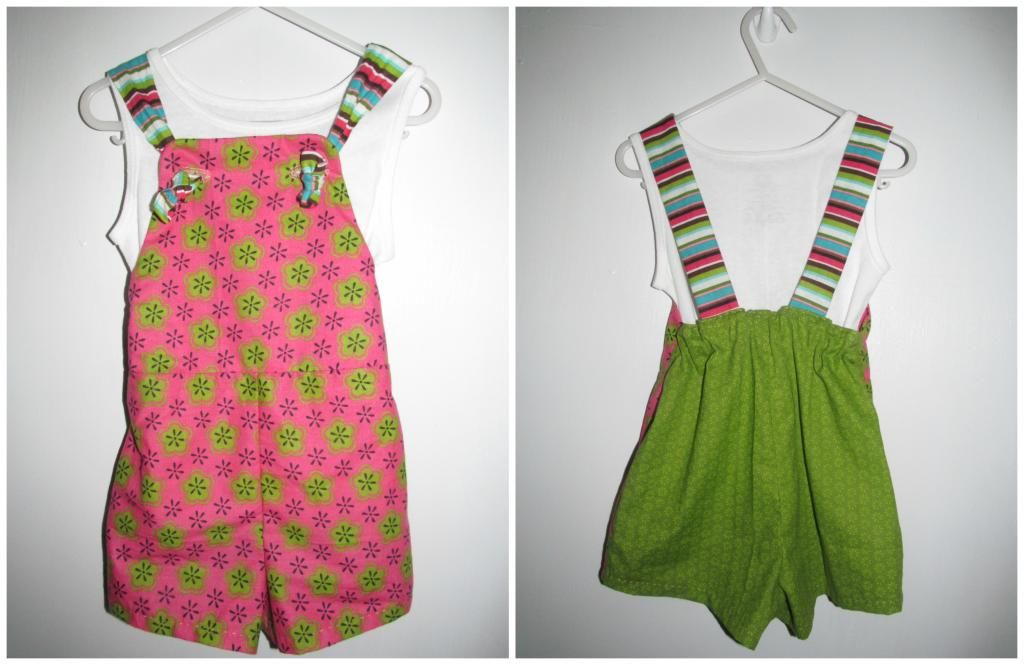 You can tell it is hand sewn by the buttonhole. Not perfect, but I did my best to do a clean hand sewn romper.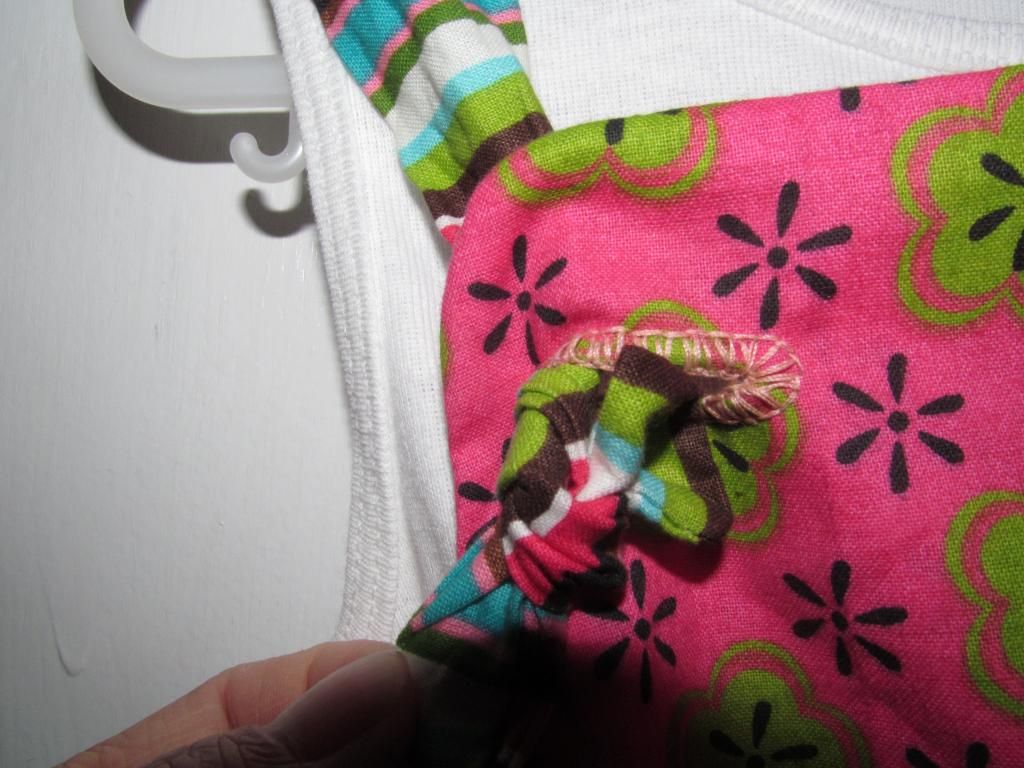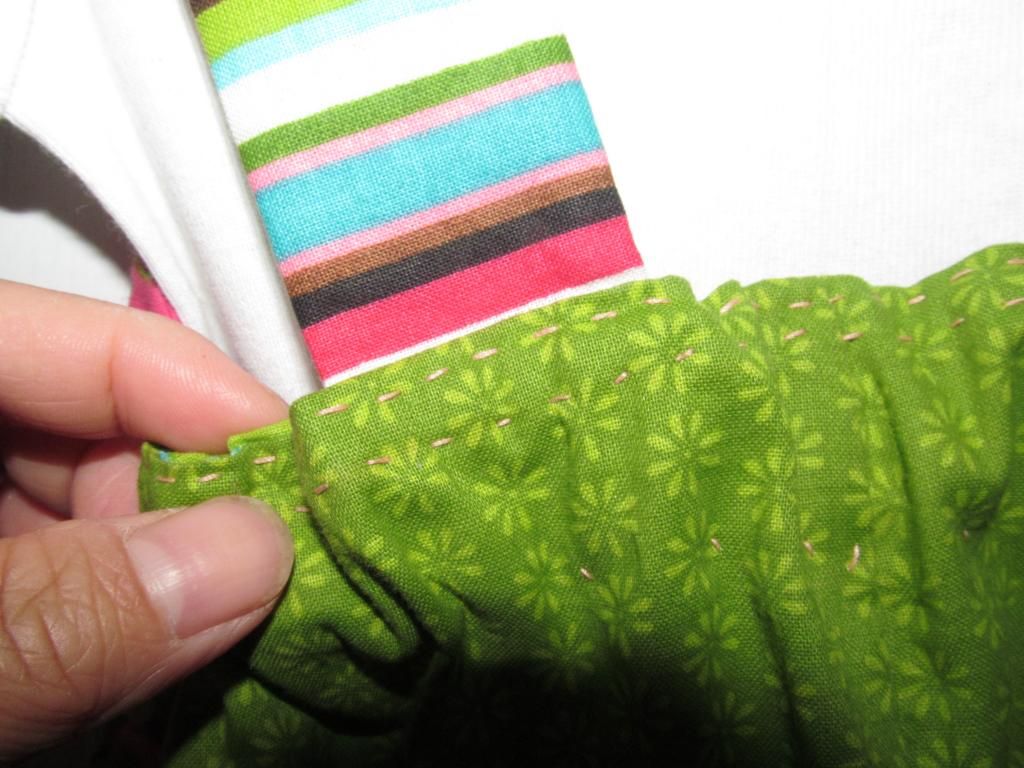 With this dress, my girl can actually wear it differently. I mean, the front can be the back- side or the back can be worn front-side.
FRONT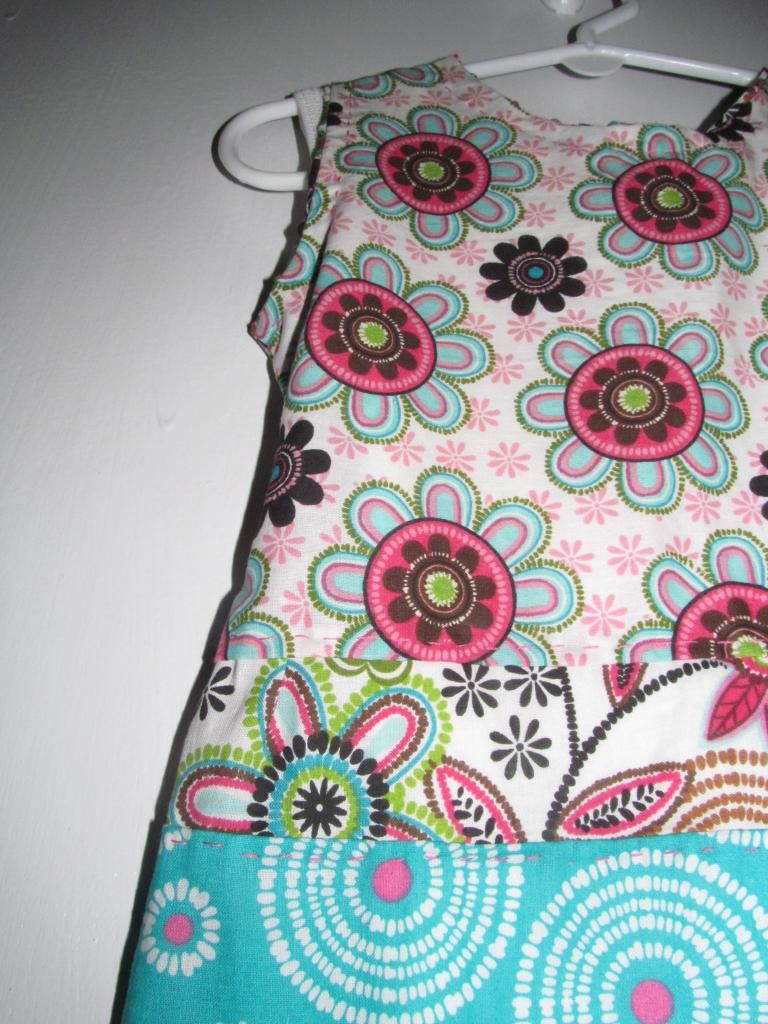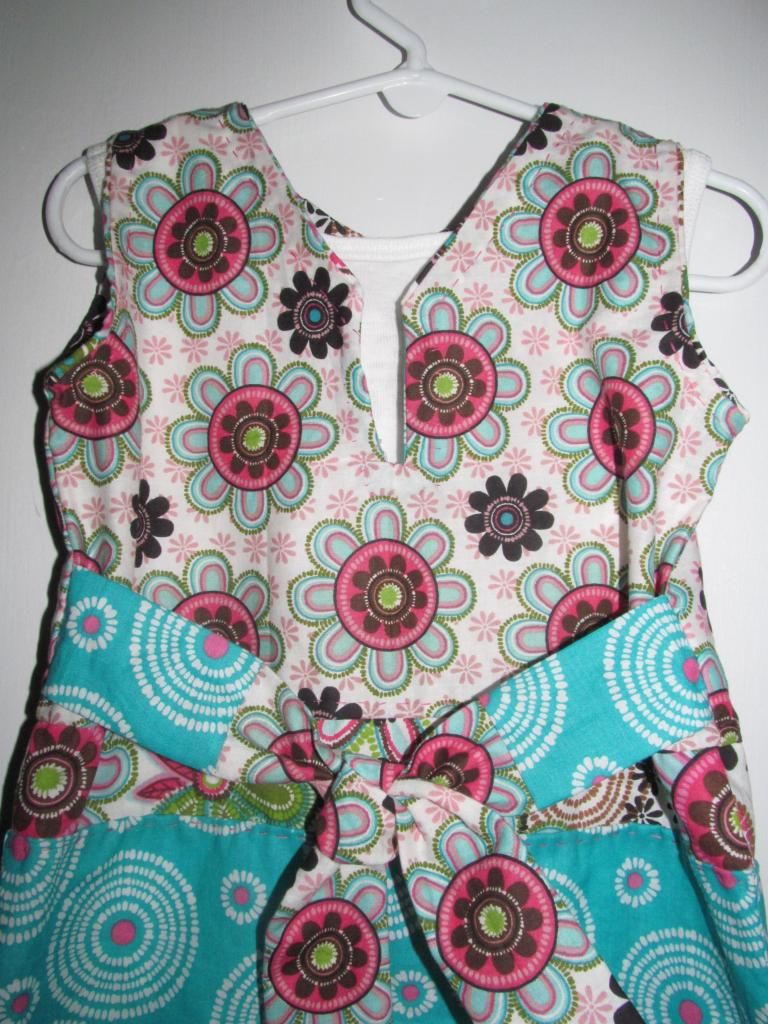 What do you think? Which of these two is your favorite? I am excited to be making some clothes again because my girl enjoys wearing the clothes I make for her. And while she still does, I better take advantage of it. Have a great one!