I have been wanting to make dresses for my li'l bee in something with polka dots, so I thought that 4th of July would be a perfect day to wear it. Something that is of red, white and blue and I thought this was just perfect! I ordered a yard of polka dot fabric online and finally I was able to finish them yesterday. Here is a preview of the clothes. The next time you see it, it will be on my li'l bee. Hope you like it!
There is no tutorial on this one, but I just thought of sharing it with you. If you want to make your own and wants my help, then let me know.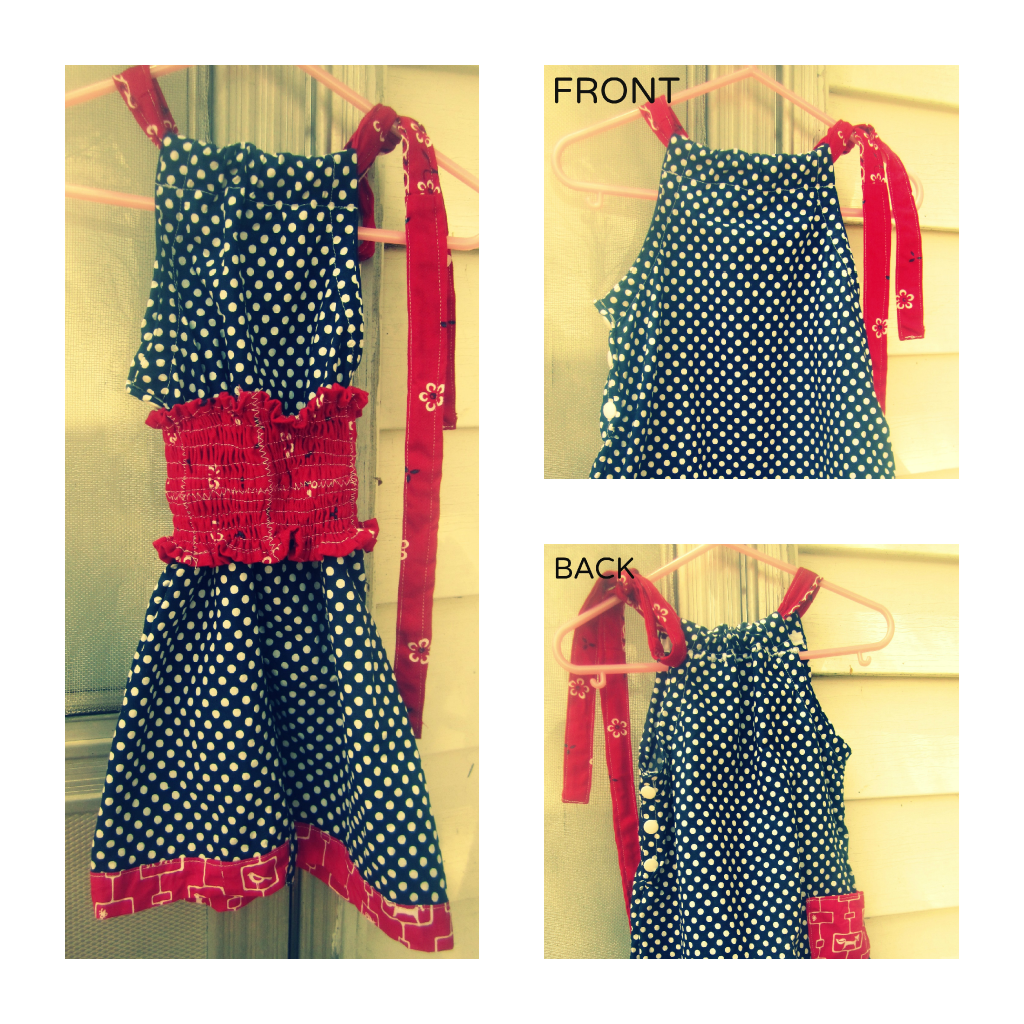 I made a romper for my little bee Selby and it has an elastic sash that goes around the waist. The back part is where the pocket goes and it has snaps on both sides as closure. I wanted it to be like a retro-inspired romper. So as the separates!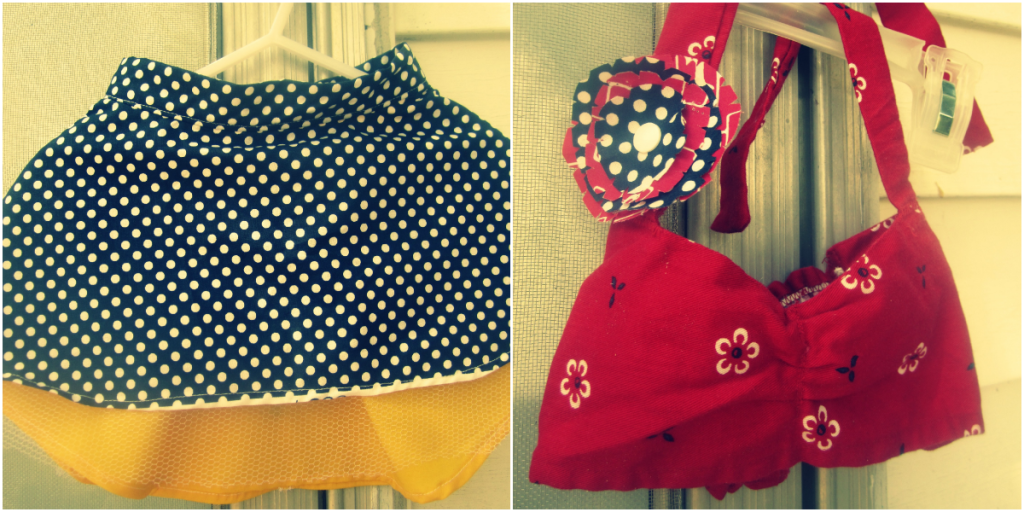 Why make one when you can make two. I kept telling my husband that if only it was in my size, I'd wear it. It's that cute, at least for me. I am no pro-seamstress, but I have a little skill. I think I did good making these clothes, didn't I? I have no pattern what so ever in making these, except with the romper I had a little help with an old romper that was once my little boy's and I used that as my template. That's all it needed! With the separates, I measured my little girl to make sure it fits her.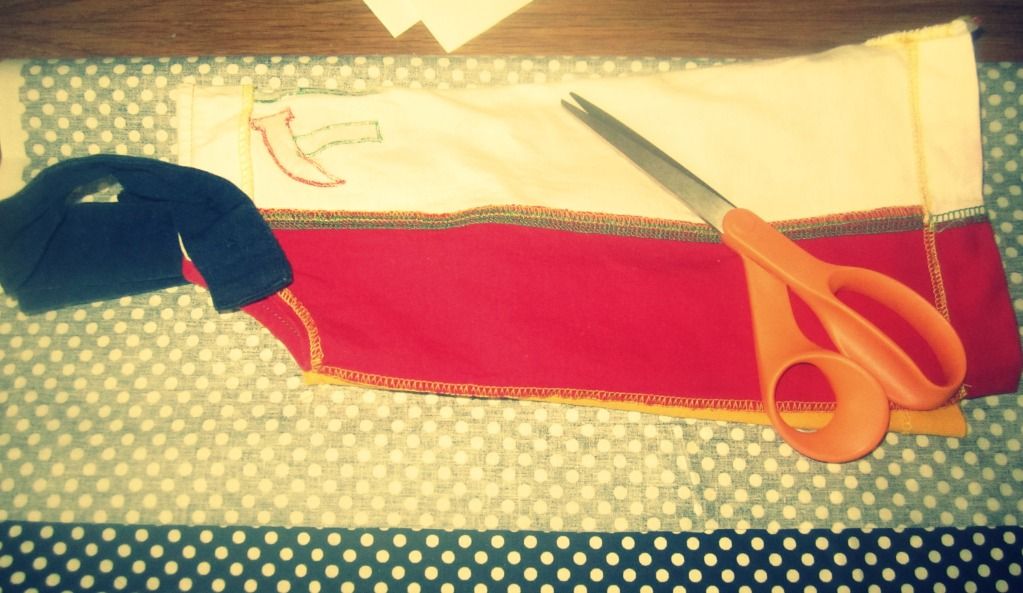 An old boy's romper as a template to make my little girl's romper.
I am making this romper based on my little girl's size and weight right now, so she is seven months and it still has some room that it will fit her until she's eight or even nine months old. Since she is wearing cloth diaper, I have to make it a bit bigger because cloth diaper is bulkier than the disposable one.
While I was making the skirt, my little man thought he can use it as his truck tunnel and grabbed all of his toys and played with the skirt for a while.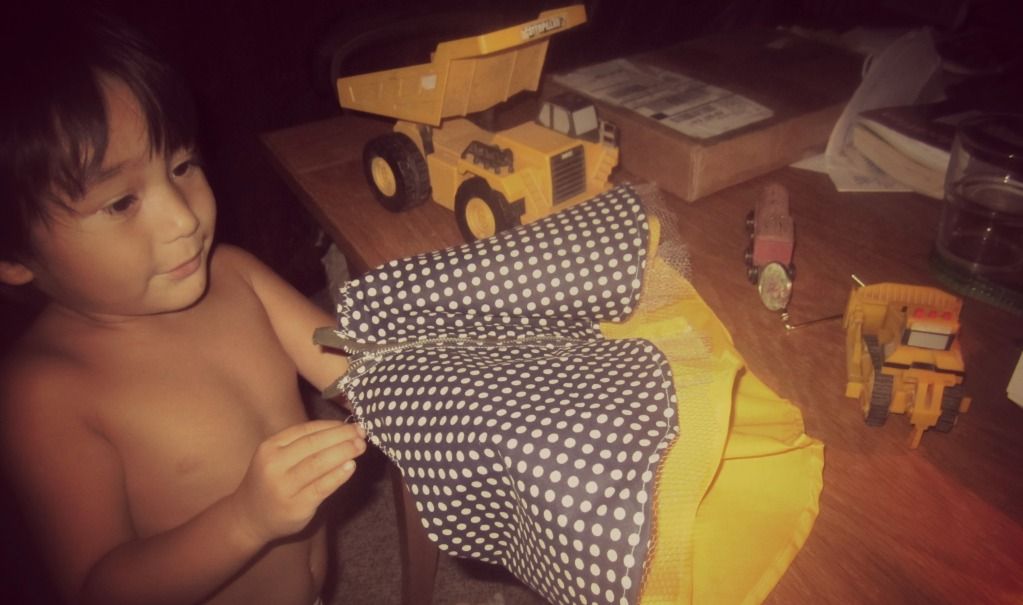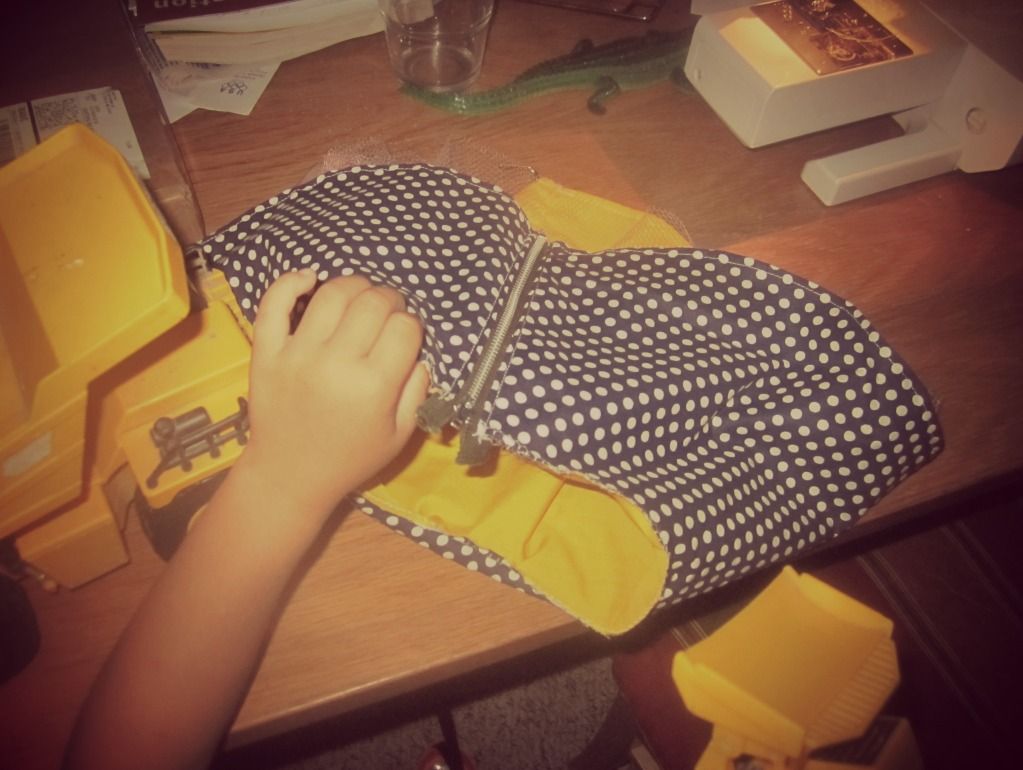 He is pretending that the skirt was a tunnel just like the tunnels in South Dakota on our vacation last summer. So cute!