SIMPLICITY is pretty much what I would call my style. Like I always say, I don't like a lot of fuss. I don't wear jewelry really. You may have seen me before in some of my photos with a necklace, but as soon as I am out of the house, it's gone. I don't have my ears pierced either as part of my belief. I like to dress up in something that makes me feel good and that I think makes me look good. No matter if it is in style or not, I go with what I feel like wearing during the day. I don't wear a lot of make-up as well. Just a little bit of brow fill-up, a bit of eye liner, bronzer, and lip balm or lip gloss and I am one happy mama. Because I am not blessed with such perfectly arched and full brows, I have to do my brows before heading out of the house or else I'd look like a monster. Well, not really like a monster, but you know. In fact, just my eye brows done when I don't really have all the time in the world is just fine with me and a little bit of color on my lips. I am really that simple. What you see is what you get. I remember back then my friends would tease me about my brows because it was just out of proportion honey. First time I had my brows plucked was in high school and it got bad. You would think I was some cartoon character because it was like thin. My mom and dad was not happy about it when I came home that weekend. It was crazy!

Anyway, this heat makes me want to not wear anything at all, I just want to be naked, but then again it won't be socially acceptable so this is what I wore.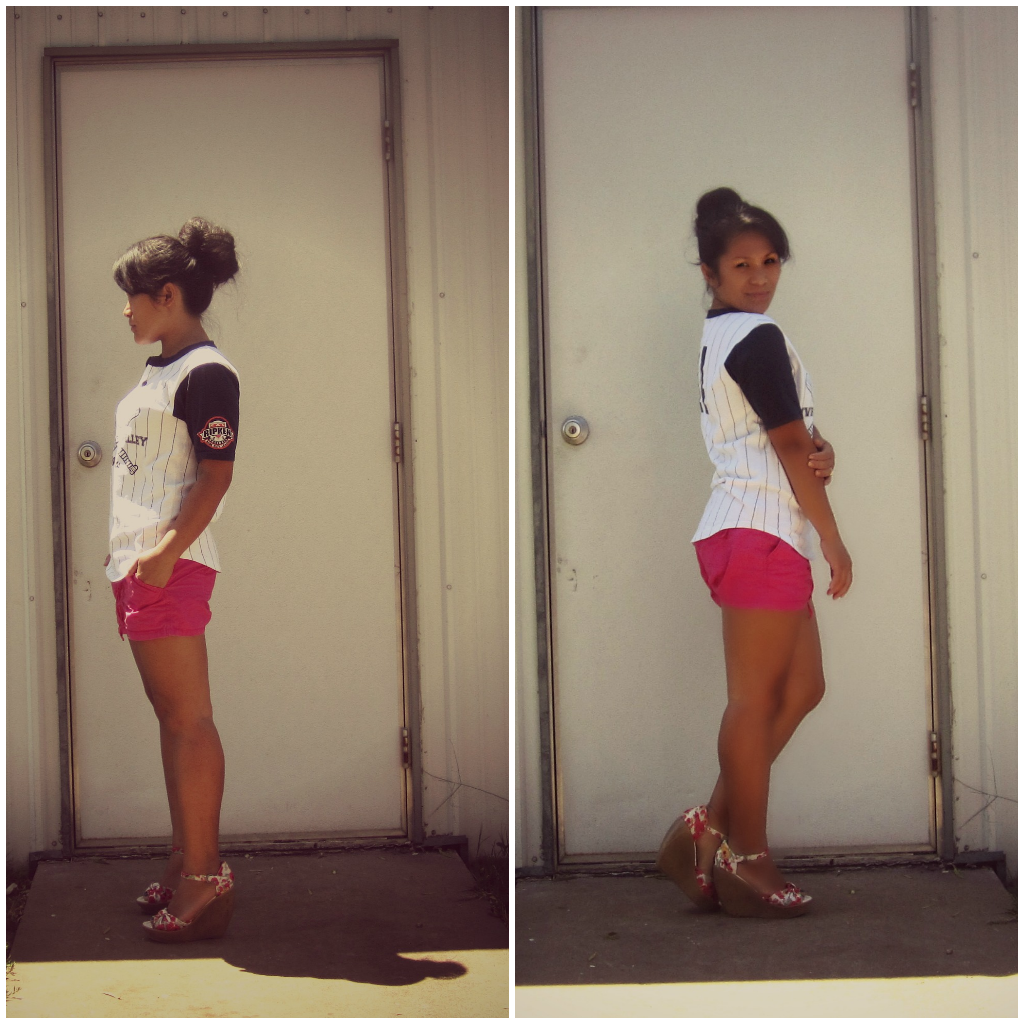 Baseball tee: 50cents from a Garage sale
Pink shorts: Express thrifted 50cents
Shoes: Blowfish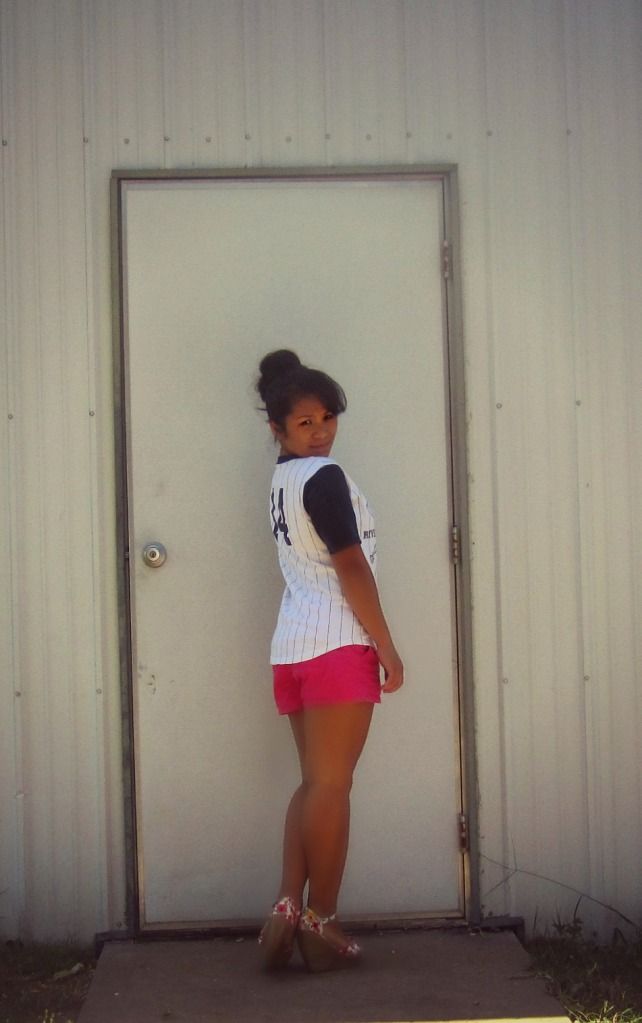 I like this shirt so much that when I saw it at a garage sale, I grabbed it right away without even checking the size or any stains at all. Sure enough when I came home there was a little bit of stain on the bottom of it, but I was able to save it by using a bleach that is safe for colored clothes. I didn't want to use the regular bleach as I don't want the blue stripes to fade away. After bleaching, washing, hanging out in the sun, this baby was good. Just the perfect fit for me.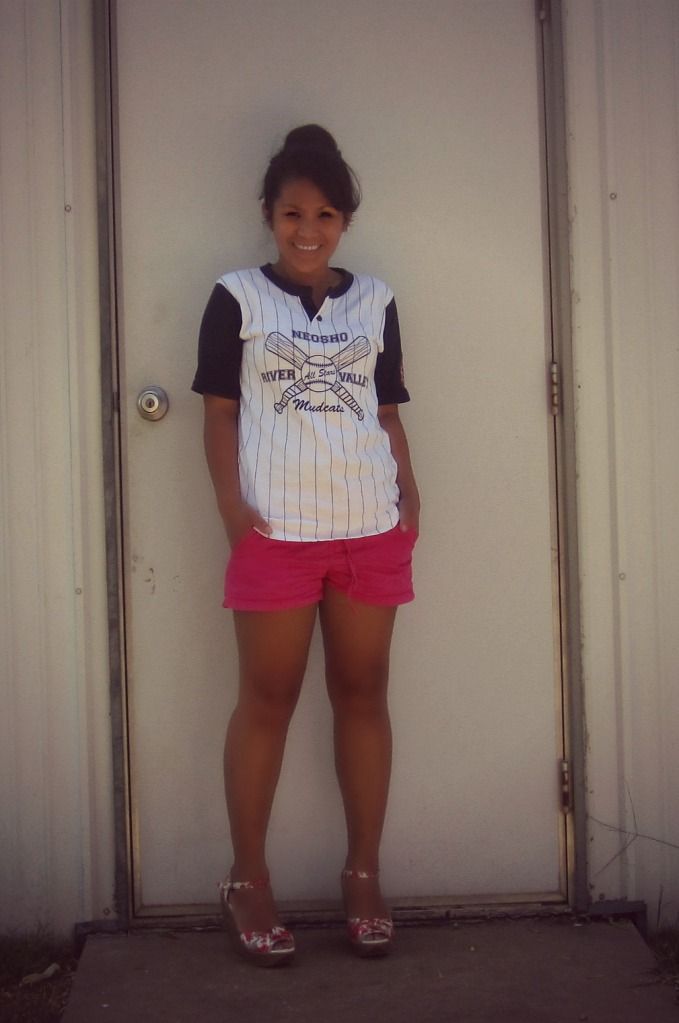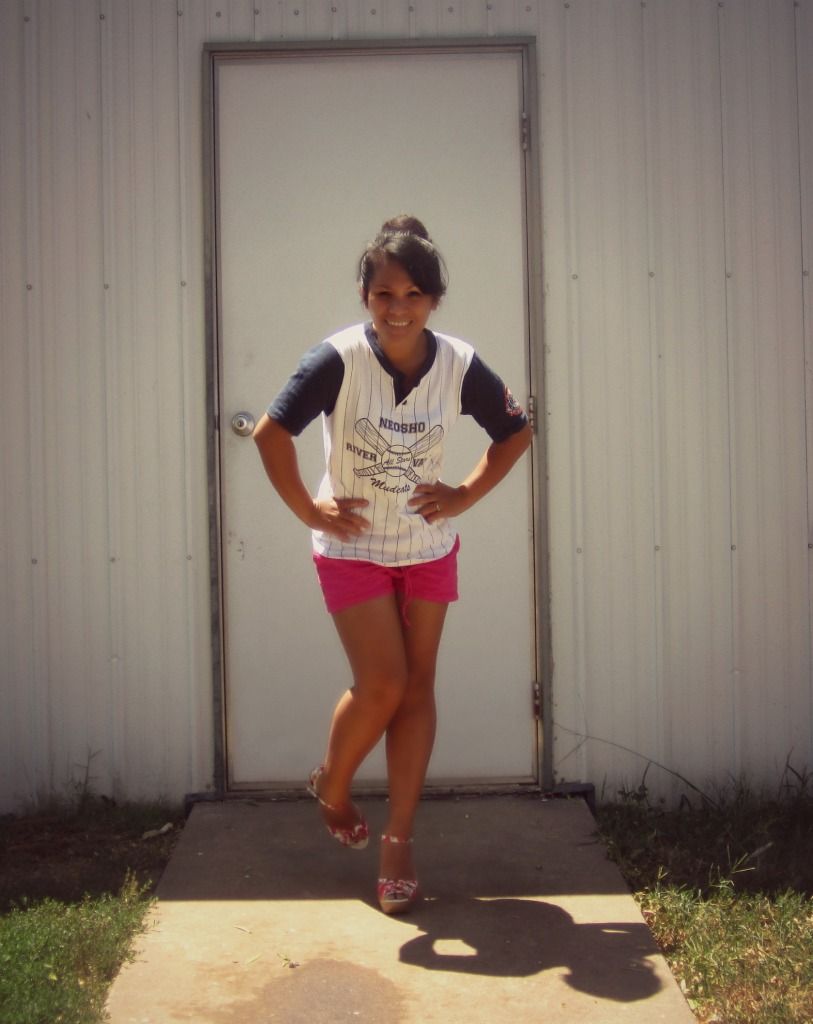 Have a great a great Sunday!!!