The weather is still hot today and my hair was a mess so I had to pull the same trick of putting a scarf to keep the hair off of my face and to have something on my head other than just tying my hair in a knot (which I seemed to do a lot these days). To keep me cool during the heat of the day, I decided to wear my newly thrifted pleated skirt, the front knot-tied shirt and my new Ricky shoes from Blowfish. I mean what go be wrong with this? Nothing, right? I feel comfy yet I know I look nice. Easy outfit to put together especially when you are on the go or a mama dear like me. The bright and light color keeps you cool and makes you happy. Nothing fancy here, but just the simple me. Okay,
I am going to make this short because I am so busy right now getting things ready for our early trip tomorrow and I am not done packing. Moving day is coming soon, but first find a nice place to rent. I can't think anything much to say anymore and my brain doesn't seem to work well right now. Brain farts?!?! Anyway, here's what I wore.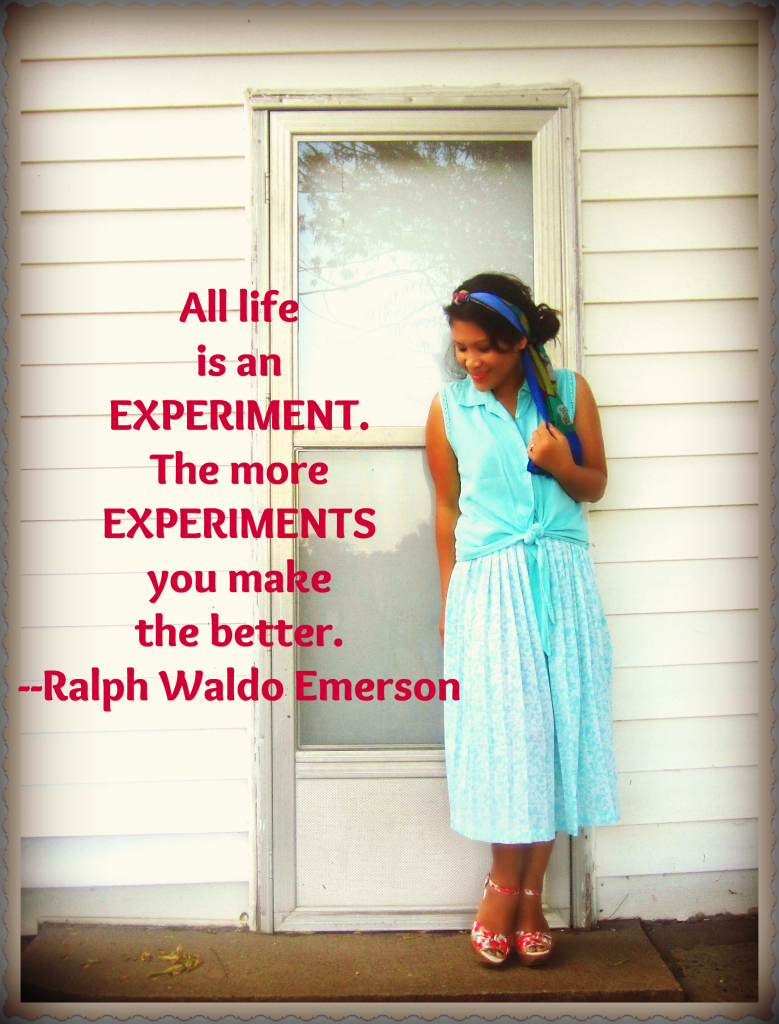 Scarf: Old Navy $20ish? I totally forgot.
Vintage Front Knot-tied shirt: Thrifted 50cents
Vintage Pleated Skirt: 25cents
Shoes: Blowfish $24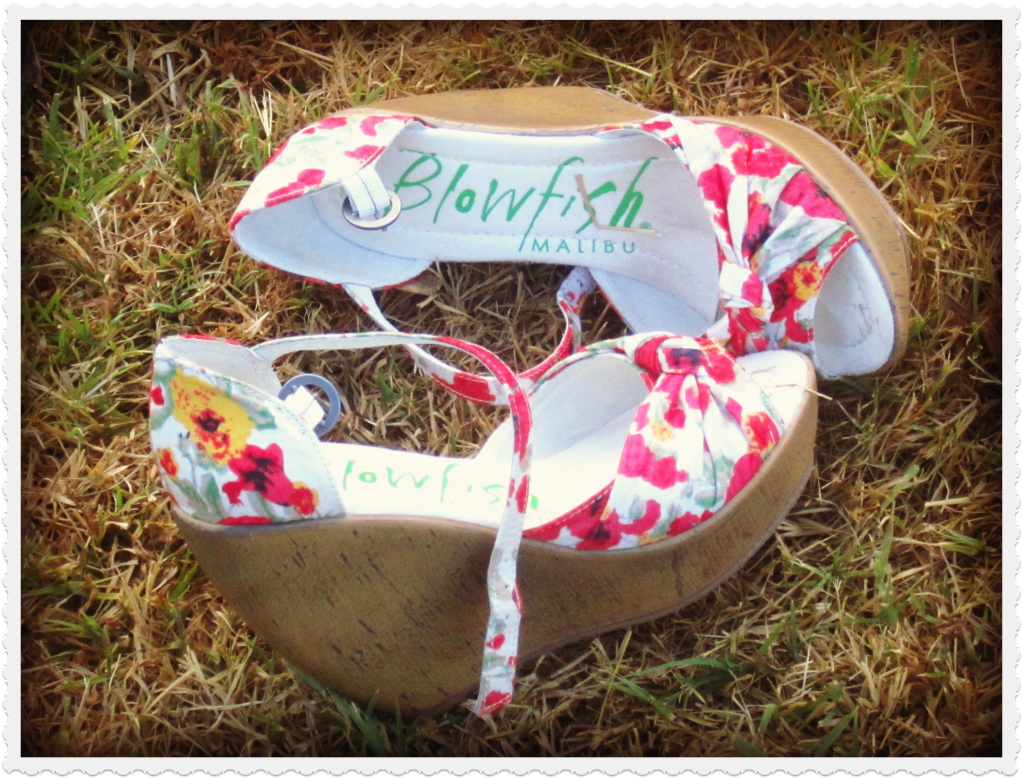 Note: Not paid to share about my new shoes, but I just want to share it with you anyway just in case you want a pair of the same shoes yourself.