Worry about your headlights making an appearance? Or, are you worried that you might not be able to wear your most fitted sexy tube dress for a party or a night out without worrying about your boobs might be falling off the cup? Well, stick around because I got an awesome product to share with you.
I have seen these products before that can help you conceal your headlights while wearing these sexy daring dresses that aren't bra-friendly, but I haven't really tried them before. When Boob-eez sent me a few products to try out, I was really impressed. I was worried it might not stay on for too long or it might come off whenever I am sweating, but it stayed on. It sticks really well and it feels comfortable. You even forget you have it on. It is seamless so it won't show once you wear your top, just like it is part of your skin. And, it doesn't hurt once you peel it off. This is perfect to use whenever I am wearing my workout top. Very impressive! Thank you, Boob-eez!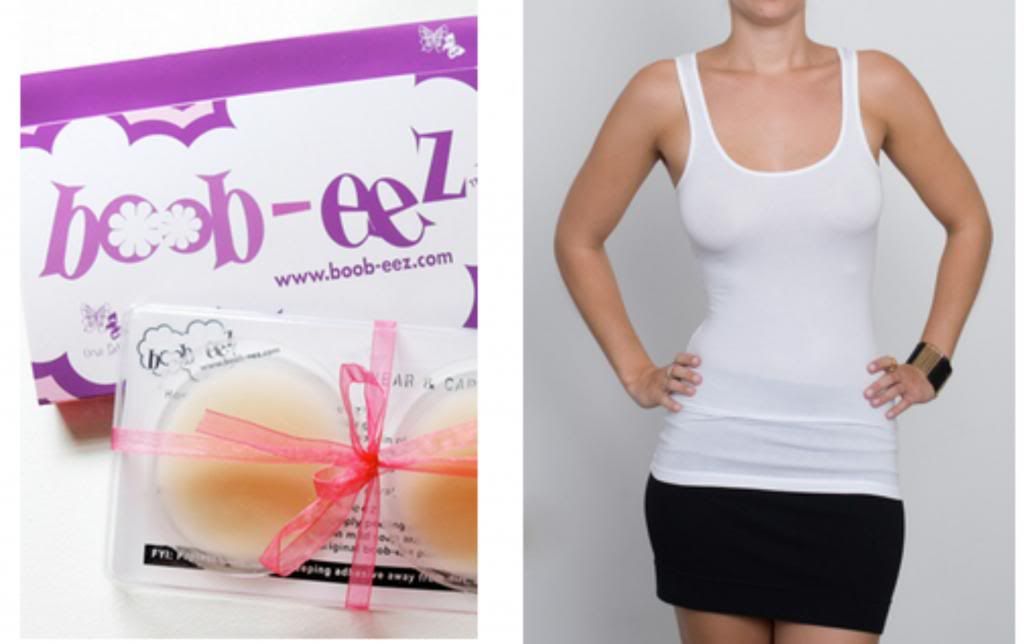 Boob-eez Headlight Concealer
- Boob-eez are super thin silicone discs that offer an invisible barrier between breasts and clothing.
- Perfect for concealing headlights under thin tops, sheer bras, workout and dance gear as well as swimsuits.
- 100% Silicone, backed with washable adhesive for multiple uses and easy care.
- Boob-eez can be worn with or without a bra and are perfect for anyone who wants headlights to be out of sight and out of mind.
- Stick them on and stand tall with confidence!
- PLEASE NOTE: This item is considered an undergarment and because of health regulations is non-refundable if opened.
Take note: This tube bra doesn't have a pad, and that is where the Boob-eez Headlight Concealer comes in handy. The tube bra feels comfortable, soft and stretchy to wear without being constricted. This Boob-eez tube bra is perfect to wear underneath your clothing for this summer weather. But if you need a lot of support, this might not be for you. Shop today!
Tube Bra
-Seamless bandeau top perfect for layering.
- Nylon/Spandex fabric for a smooth, sleek look.
- The perfect solution for sheer and/or low cut tops and dresses.
- Incredibly comfortable.
- One size fits most.
Oh dear! Don't we ladies need a whole bunch of things to keep us stay looking fabulous, sexy and concealed. Thank goodness to Boob-eez! You can buy Boob-eez products online or check out their website and find out where you can buy their product around your area. Check out the rest of the Boob-eez products at
http://www.boob-eez.com/
.
Like Boob-eez On Facebook:
https://www.facebook.com/pages/Boob-eez/330512840369320