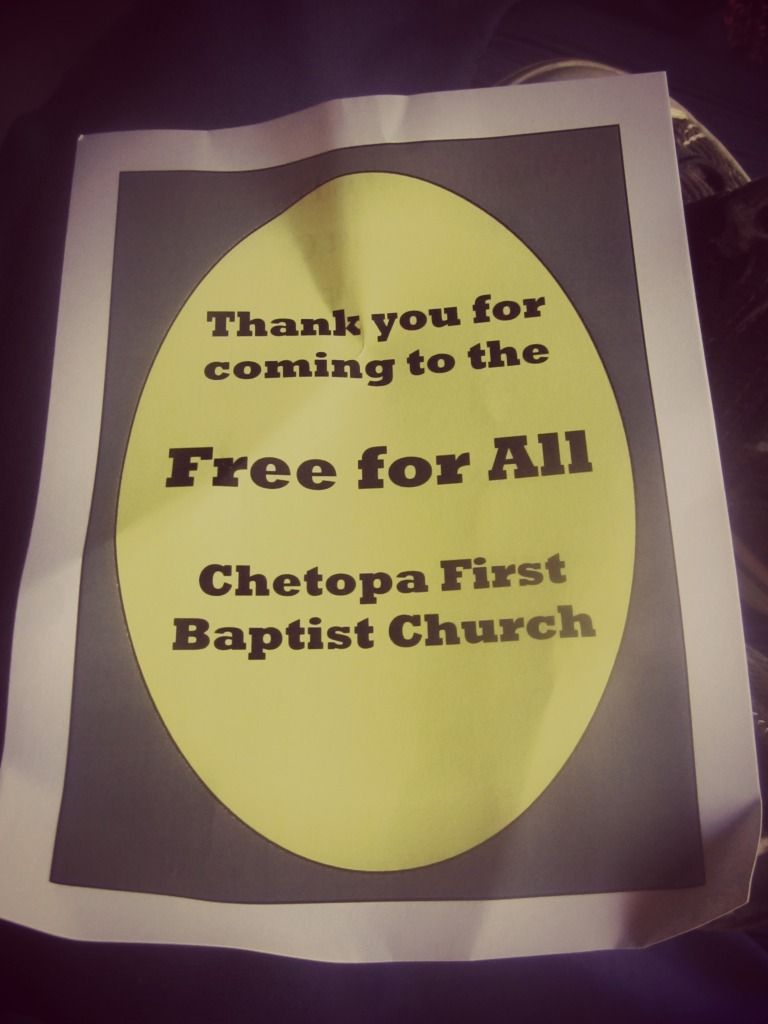 My friend and I along with my kids and her grandson went to the First Baptist Church here in town today for their Free For All day event. Like for real, everything's for free. Men and women's clothes, kids and babies clothes, shoes, bags, toys, everything that they have in the building is for free. This would have been my second time to go and avail the free stuff and I must say I got some nice things. Thank you so much! Here are some photos of the items I got today.
CAUTION:
Photo Heavy. Enjoy!!!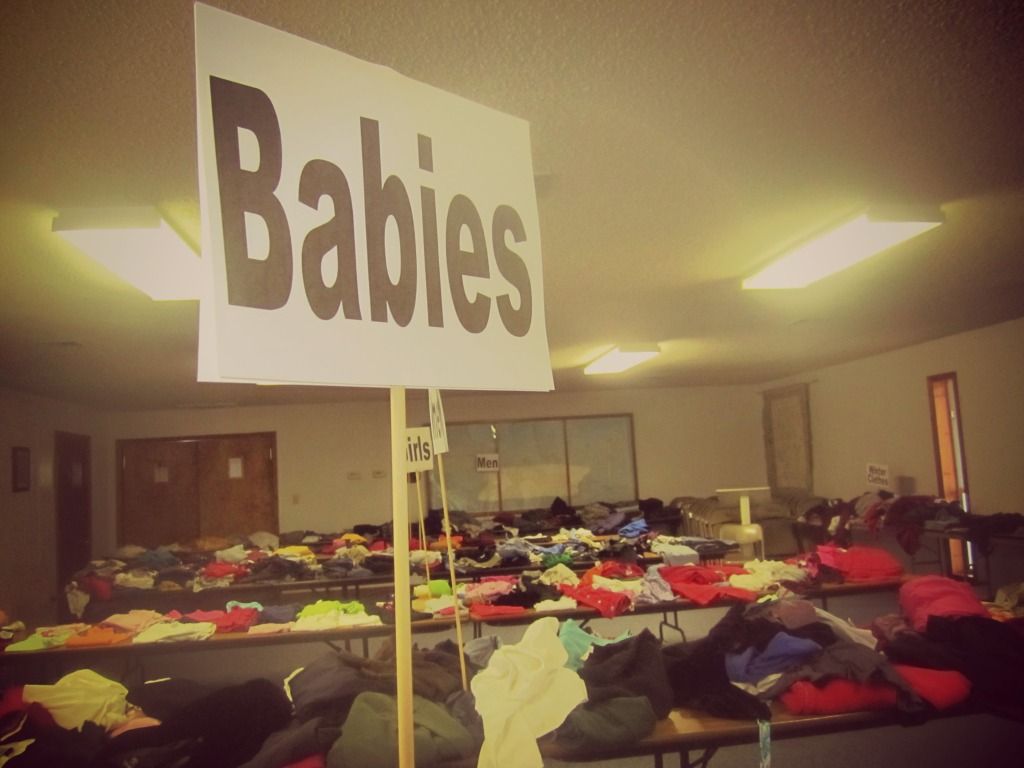 When we got to the church it was already around 9 in the morning and a swarm of people had already left the building and items had already been picked out. I still got lucky though. I got a really nice sweater and some other good items.
To show you some of my freepiled items today, here are some of them.
Vintage Crocheted Clutch
This sweater really intrigues me. I could not find any information about this piece and who Betty J. Mage is. If you happen to know, I would to hear it.
Vintage sweater with belt loops, but with no belt.
Vintage Blue Dress Made in USA. I got another dress on the same day in the same style except for that front detail, but in green color.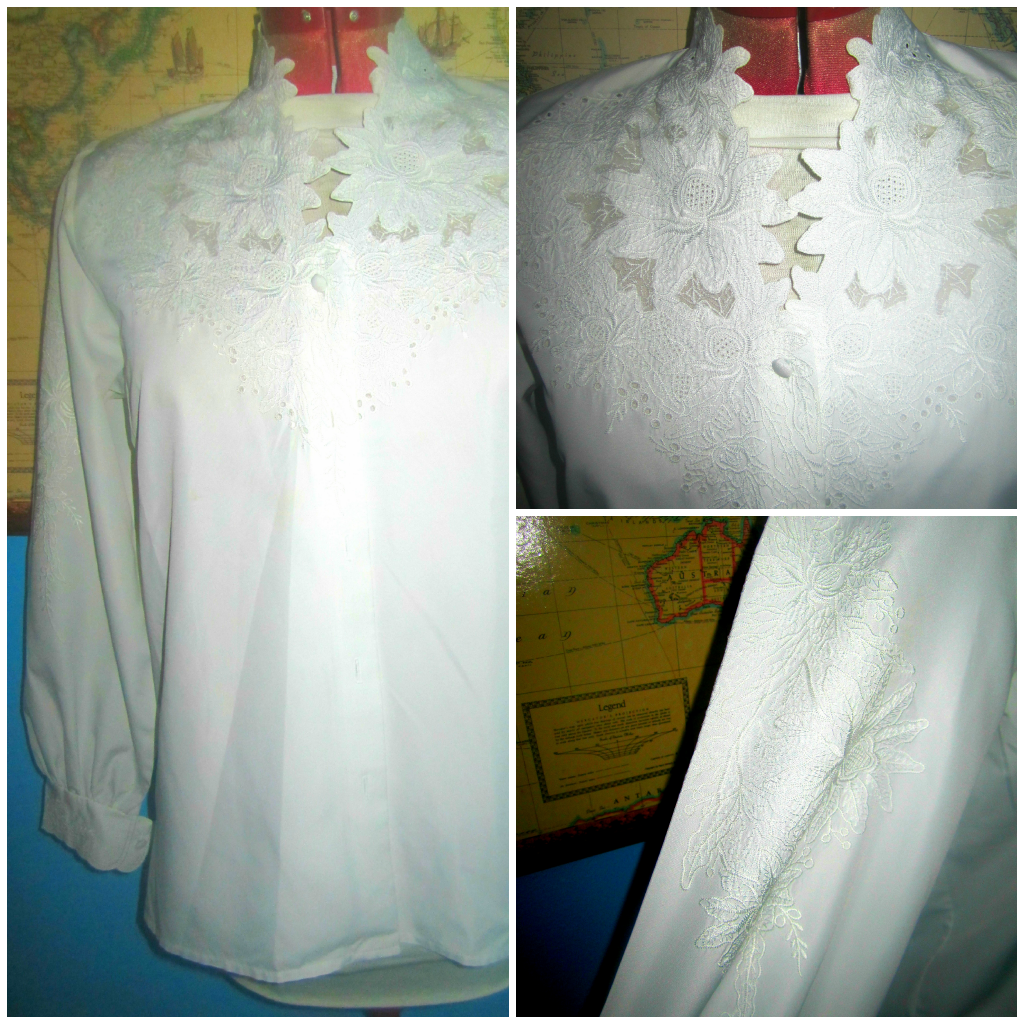 And check out this long sleeve blouse. Look at the detail on that neck and the sleeves. I know! And I didn't have to pay a dime or two. Ahhhh!!!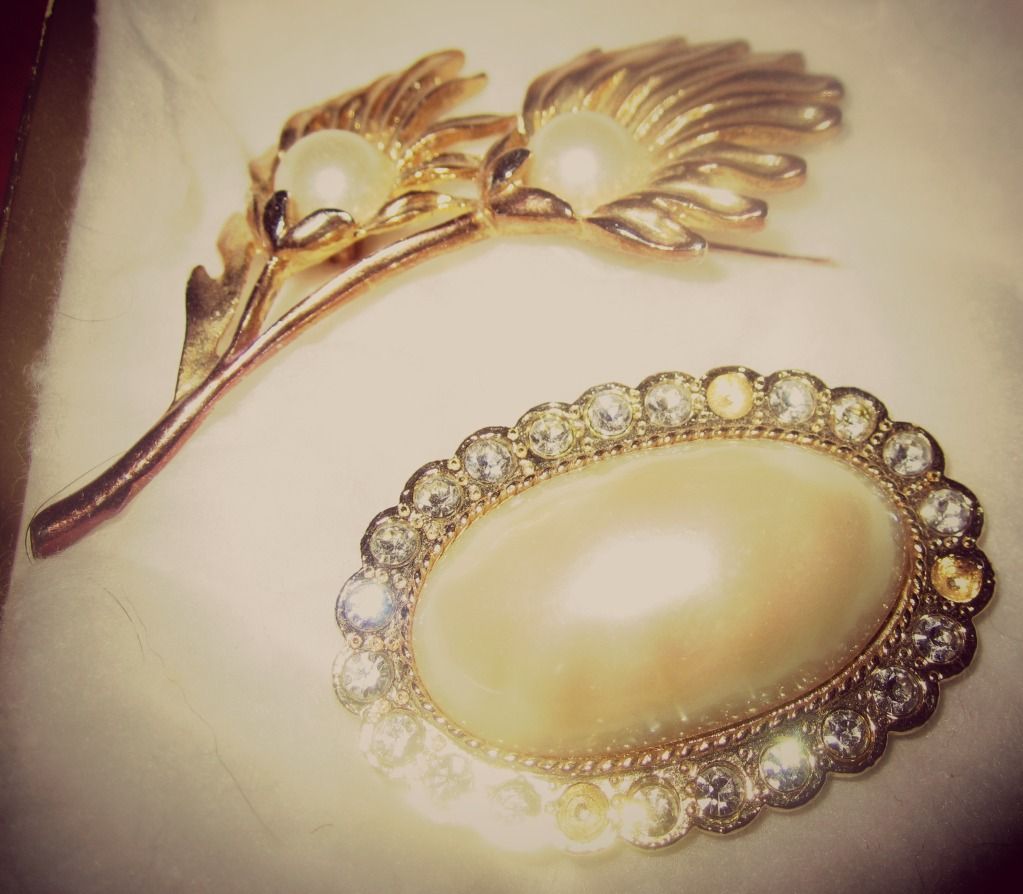 Vintage brooches. You can see that two of the diamonds on this oval brooch are gone, but I didn't care. These are just lovely!
All in all, our freepiling was a sucess even with three kids with us, and we were able to load up quite a few items. The crazy thing is, that eventhough we already went freepiling, there was another rummage sale at the Community building in town where evertyhing's 50cents unless it is marked down, so we went out there just to see what they have and ended up buying things. There I spent $3.50 for 8 items.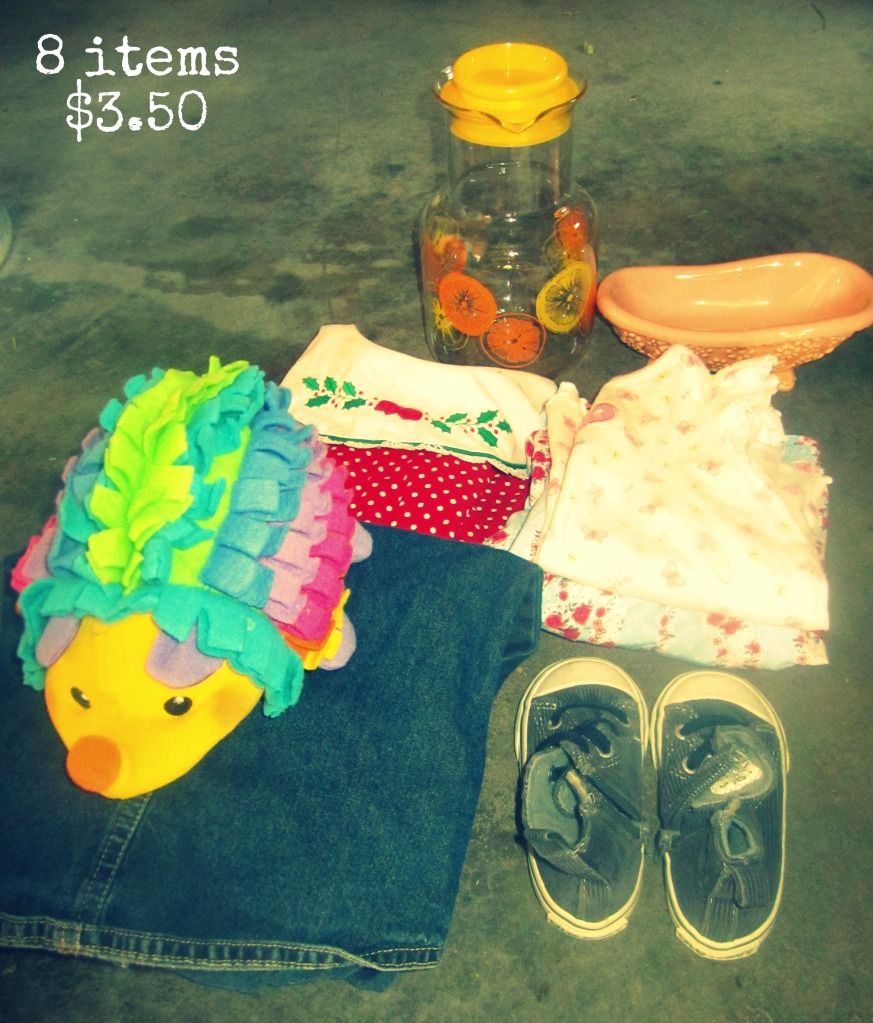 A pair of Old Navy shoes for her as well size 6-12 months. After washing these, they look as good as new.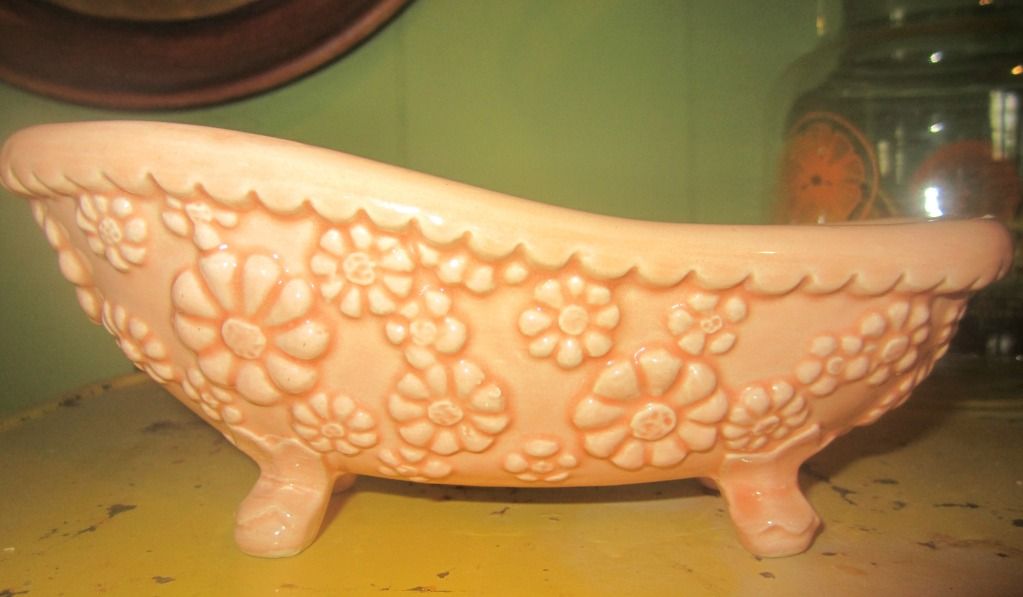 This vintage soap dish is so cute and it is formed like a tub. I had second thoughts when I saw this baby and debated myself whether or not to buy it, and I did. Cute!
I am glad I did.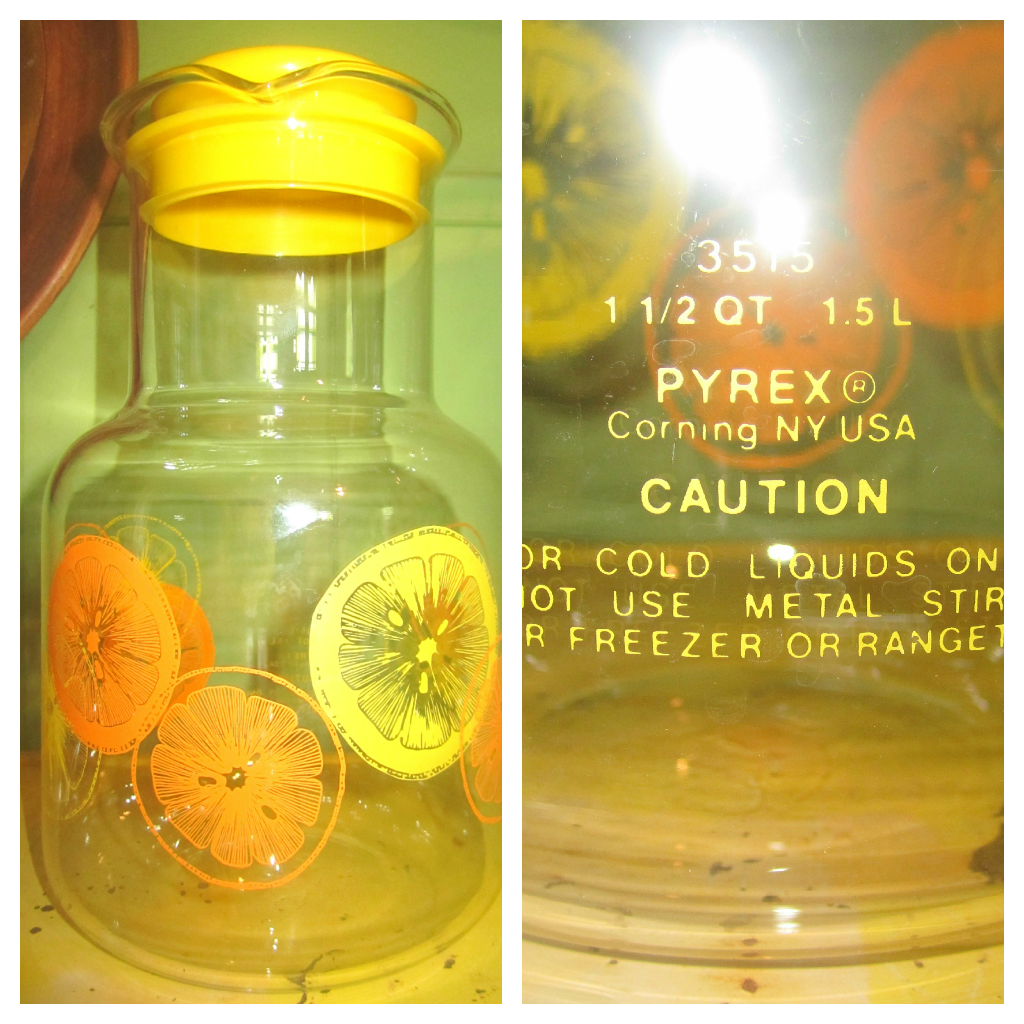 Another addition to my vintage Pyrex collection. Cute!!!
How about you? Have you freepiled or thrifted lately? I would love to see you haul as well.