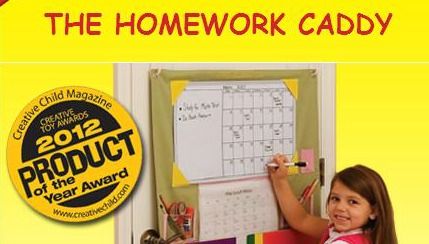 Another awesome product I am going to feature on my blog today for all my Chetopian followers, readers and visitors! If you are a mom or a dad with little ones who are already going to school or someone who wants to make life more organized, then you might be interested in this product so stay put and let's talk about it. A few days ago I received a package from The Homework Caddy and my little man was very excited to find out that the package was for him. What we got in the mail was "The Homework Caddy" of course. What it is, is an all-in-one hanging organizer specifically designed to fit behind the standard door frame. The Homework Caddy comes in with lots of pockets to store books, papers/homeworks, pens, craft items, and it even has two straps on the bottom that holds a poster board. I mean, plenty of storage space to store all your important things.

The Caddy includes:
The Homework Caddy
1 Dry Erase Board and Calendar Combo
1 Dry Erase Marker
2 Stick-On Hooks to Hang It
All the organization you need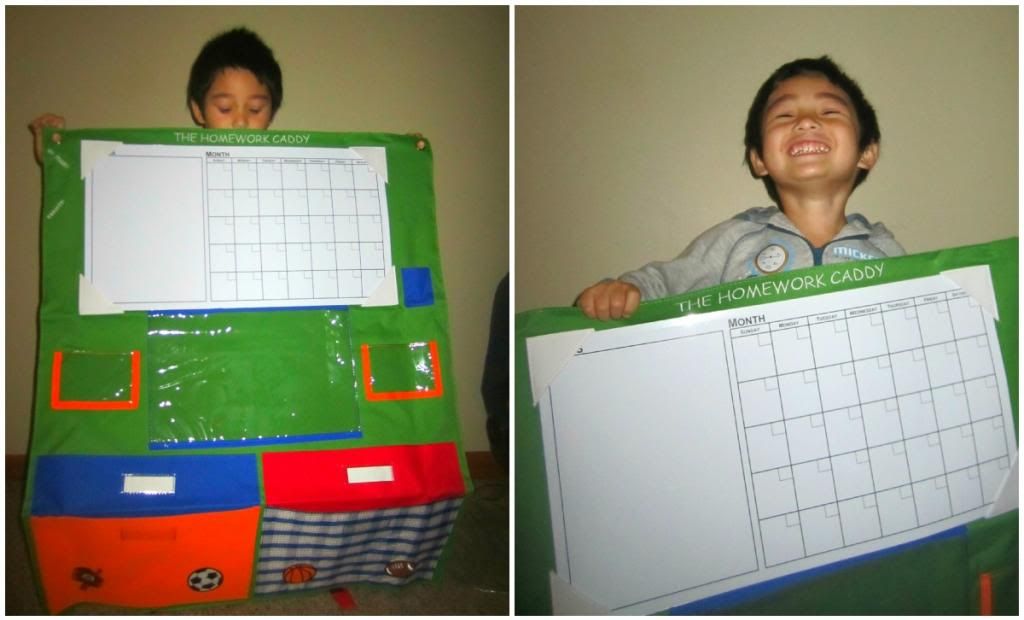 - Four huge pockets with a place to put your labels on so you know what is inside each pocket.
- Three clear pockets above so you know what is inside the pockets.
- It has a pen holder on the right, the small one in blue.
- The two (2) stick-on hooks that came with the caddy was pretty handy for us because we are renting and we don't want to nail things on the wall. It is holding up pretty well.
- The material is sturdy, something that can hold up all that weight so you can store all your important items and remain organized and keep your sanity intact.
- The caddy comes with a Dry Erase Board and Calendar Combo so you can write down all your important appointments on the board and never miss a date.
- It comes in four unique styles in fun colors and designs that you or your kids would love.
- But wait! It is not just for kids. It is for adults too!
- Perfect for your arts & crafts studio, sewing room, gift wrapping station, office, and wherever you think you need some organizational help.
- The homework caddy helps you organize things easily, which makes life a bit easier and manageable. Don't you agree?
CONS:
- The thing that I can say about the product is that it has a bit of a smell to it so if you are sensitive to any kind of chemical or factory smell, then you might have to take it outside and let it air out.
- The erasable pen dried out pretty quick so we had to get a new one, but to me it is not a big deal.
- You also need to buy yourself a bigger eraser just in case you don't like the ones that come in with the pen. It was one tiny eraser that was attached to the other end of the pen.
THE HOMEWORK CADDY!
HANG IT! FILE IT!
ORGANIZE IT!
A clever all-in-one hanging folder system to organize your child's schoolwork and books that lie all over the kitchen counter, stuck to the fridge door or (unfortunately) dumped in the recycling bin. The Homework Caddy was created to eliminate all tho clutter, while at the same time helping with appointment setting and meeting scheduling. (source: The Homework Caddy)
The Homework Caddy is not available in stores, you can buy it online for $25.99.
To find out more about the product, click
here
.