Anyone up for some Chobani Greek Yogurts? Yes? Too bad, we already ate them all. It was that good! Have you ever had some before? If not, then today's product review is from CHOBANI.
About eight days ago, we got a package in the mail and inside was 12 samples of different fruits and flavors of Chobani Greek Yogurt. In the past, I have used plain Greek yogurt for other dishes and also for dips, but I was never a huge fan of yogurts in general. I would eat it once in awhile and because some are just way too sweet and the only thing you taste is sugar and not yogurt, it made me discouraged not to try other yogurts like Chobani. It's not something that I would grab right away, but after sampling some of these delicious yogurts, I am hooked. Like the only thing you hear coming out of my husband's mouth when eating Chobani was like nothing but an orgasmic sound. Can I even say that? *LOL* He was so surprised at how good it tasted, and we love that there are real chunks of fruits on the bottom and that gave it a whole new flavor to the Greek yogurt. Being an island girl, I sampled the mango and the pineapple first and had those for breakfast. Absolutely delicious! To be honest with you, I could not stop my husband from eating it because he said it is much better than his old favorite yogurt from a different brand. He even asked me if we could buy it at Walmart since it's the store closest to us because he wanted some more. CHOBANI really did a great job creating these nutritious and delicious yogurts. Hands down!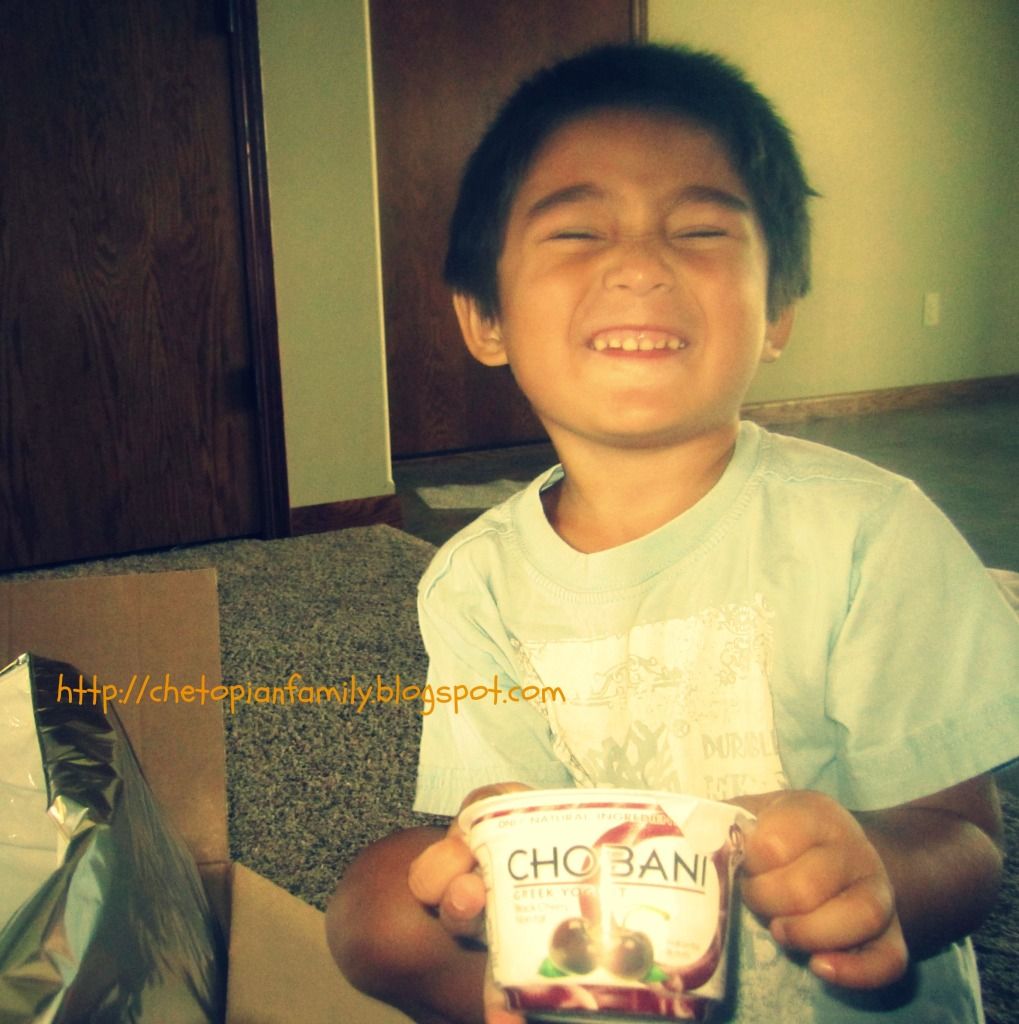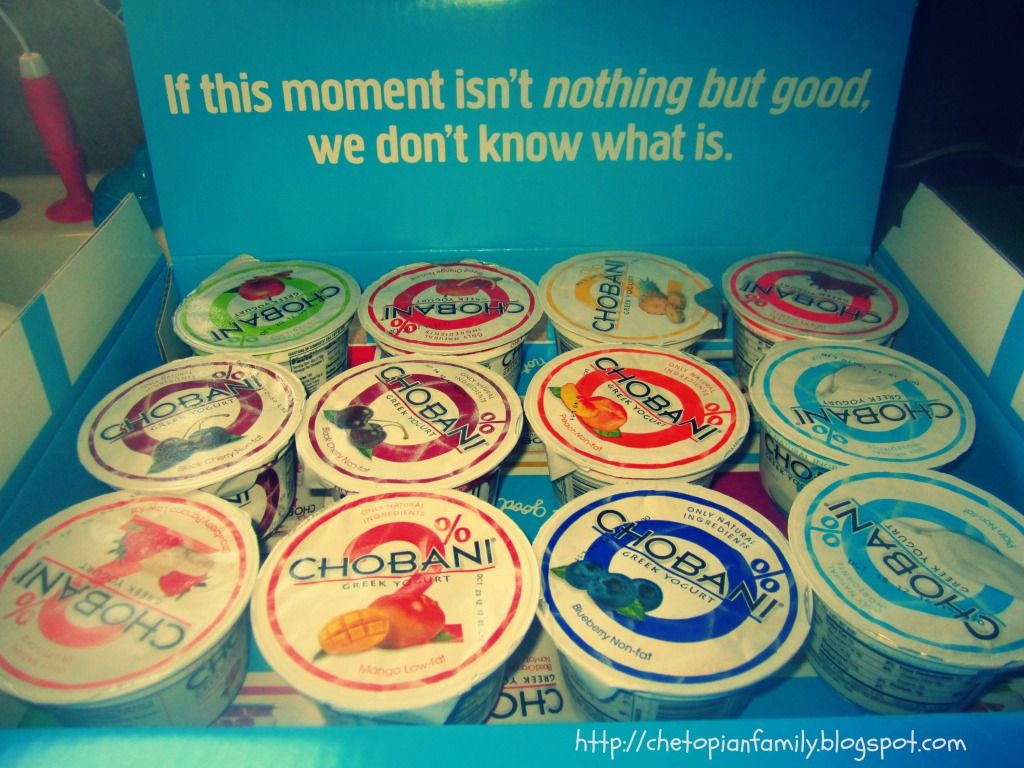 Here's something to know about CHOBANI.
"Chobani was founded on the belief that people have great taste. They just need great options. That's why we started Chobani back in 2005 — to make high-quality, great tasting yogurt made with only natural ingredients available to the masses. Sure, a lot has changed since then. We've grown from five employees to over 1,200 strong. We started out with one truck of milk a day and now use over three million pounds each day. And, our products are now available nationwide as well as in Australia and Canada. But, there are some things that will never change like our unwavering commitment to producing the best-tasting, highest quality products and being nothing but good to our fans, employees and local communities. Thanks for your support! You've helped us make Chobani what it is today".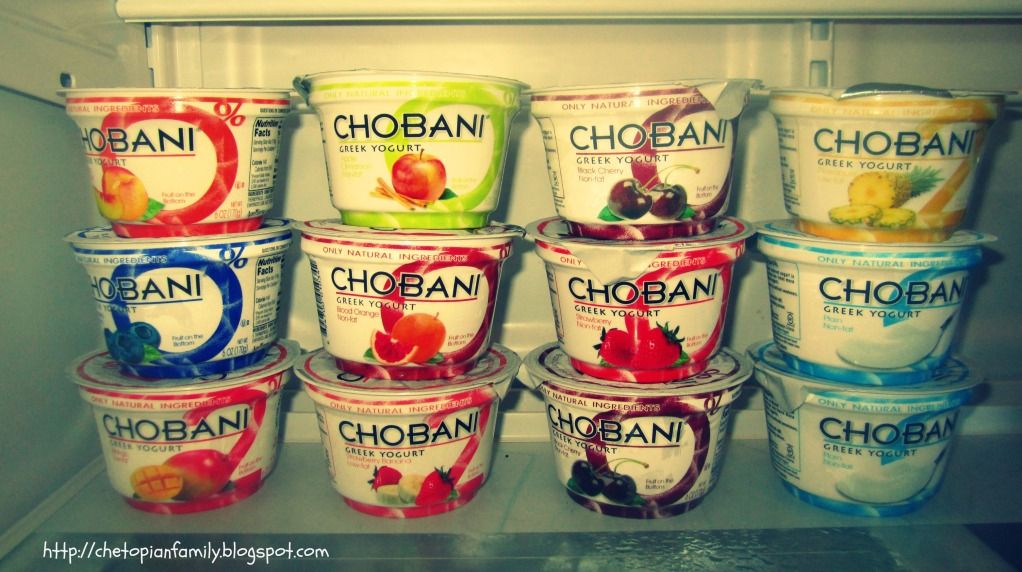 Stacking up some Chobanis in our fridge.
Like I said I am an island girl from the Philippines so my favorites are the Pineapple and the Mango. I even like the Apple Cinnamon which reminds me of Fall season and it is coming up. It is like eating an apple cinnamon pie without that guilt because it is healthy and good! Chobani Greek Yogurt has non-fat and low-fat yogurts in different flavors and blends for everyone to choose from. I wonder if they will ever think of making some yogurts with a tropical fruit in the bottom like Jackfruit? Hmmm.. something to think about eh?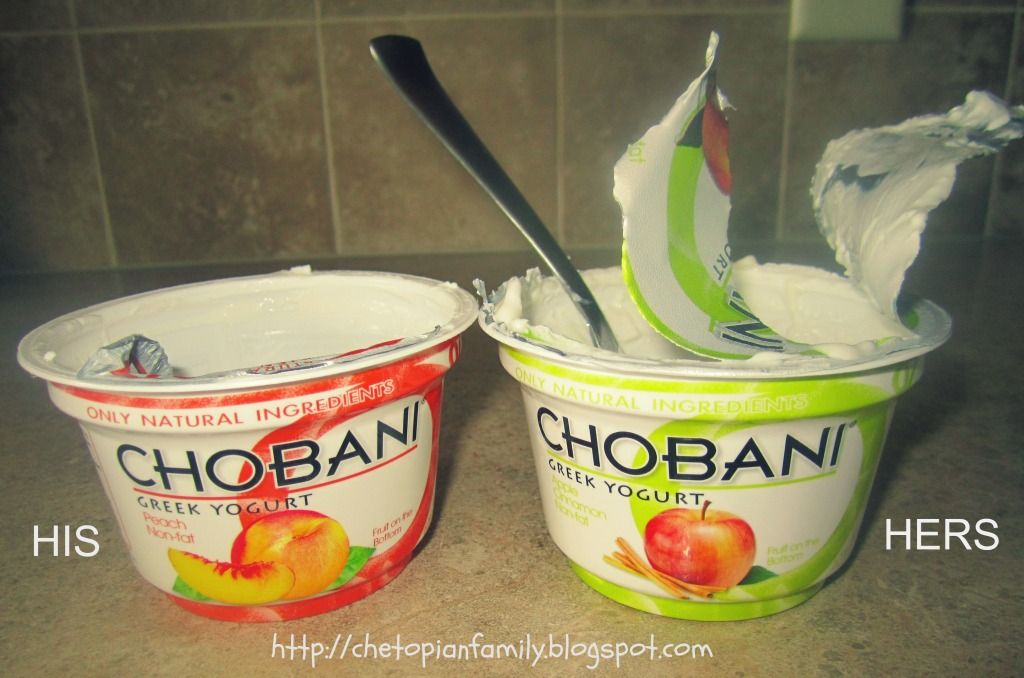 Here are some facts as to why Chobani's yogurt is special.
We believe that yogurt should be simple. It's been made the same way for thousands of years, and who are we to change it? That's why we use just milk and cultures to make our yogurt and then authentically strain it so that it's thick, creamy and chocked full of health benefits:
Only natural ingredients. No preservatives. No artificial flavors.

Made with milk from cows not treated with rBST: No rBST-treated milk.

Includes 5 live & active cultures, including 3 probiotics.

Made with real fruit.

Two times more protein than regular yogurt.

A good source of bone-building calcium.

Gluten-Free and Kosher-Certified.

Naturally low in lactose: 95% lactose free.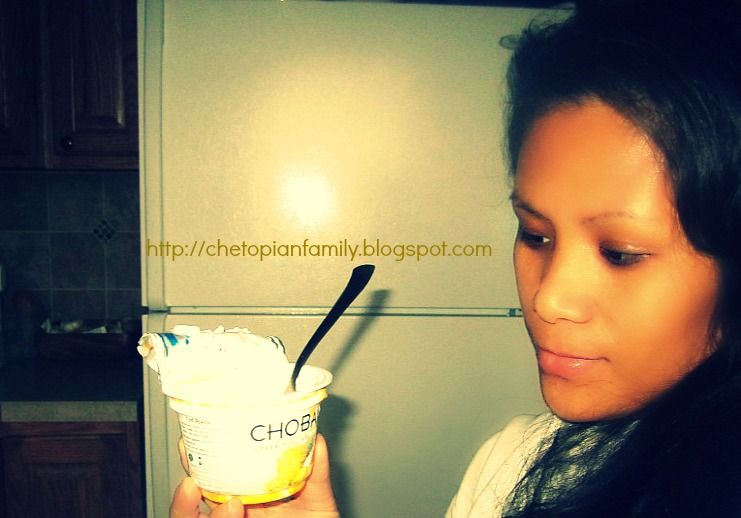 (I had a Pineapple Greek Yogurt for breakfast)
And because of that, you can really taste the difference between Chobani and other yogurts. I love this stuff!
From the Blankenship Family, we thank you Chobani for making nutritious and delicious yogurts for the whole family to enjoy. I can now officially say, WE are CHOBANIACS!!! To check out the rest of Chobani's products, you can visit their website at
http://www.chobani.com/
.
Note: The products were sent to me for free, but my thoughts and opinion are 100% mine, otherwise noted. I did not receive any money for this post.