I have always been wanting a polka dot dress and months ago, I finally found one. Although I am not too excited about the dress, but for now this will do until I find one that I will fall in love with. The former condition of the dress wasn't too flattering. It was big and just was not good. I had to alter it myself, shortened the hem and the sleeves. It feels a little bit weird on the arm area though, but like I said it will do for now.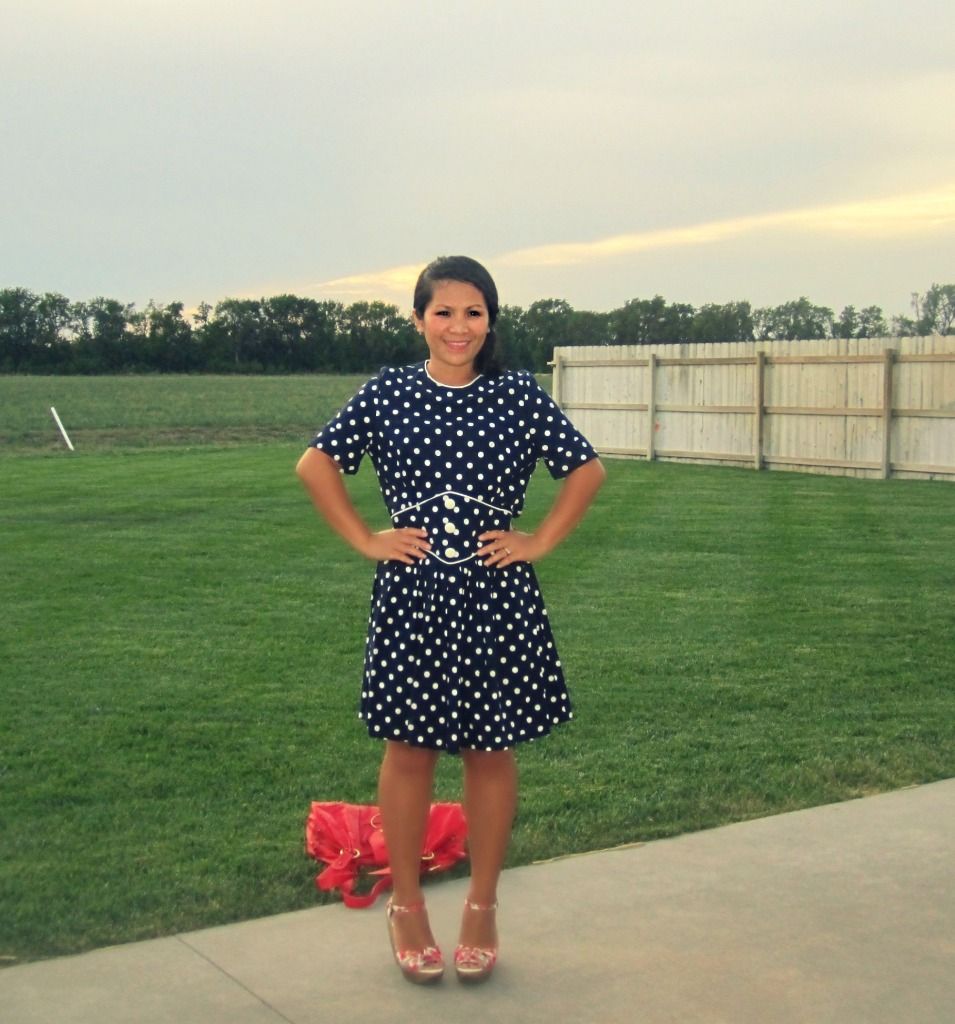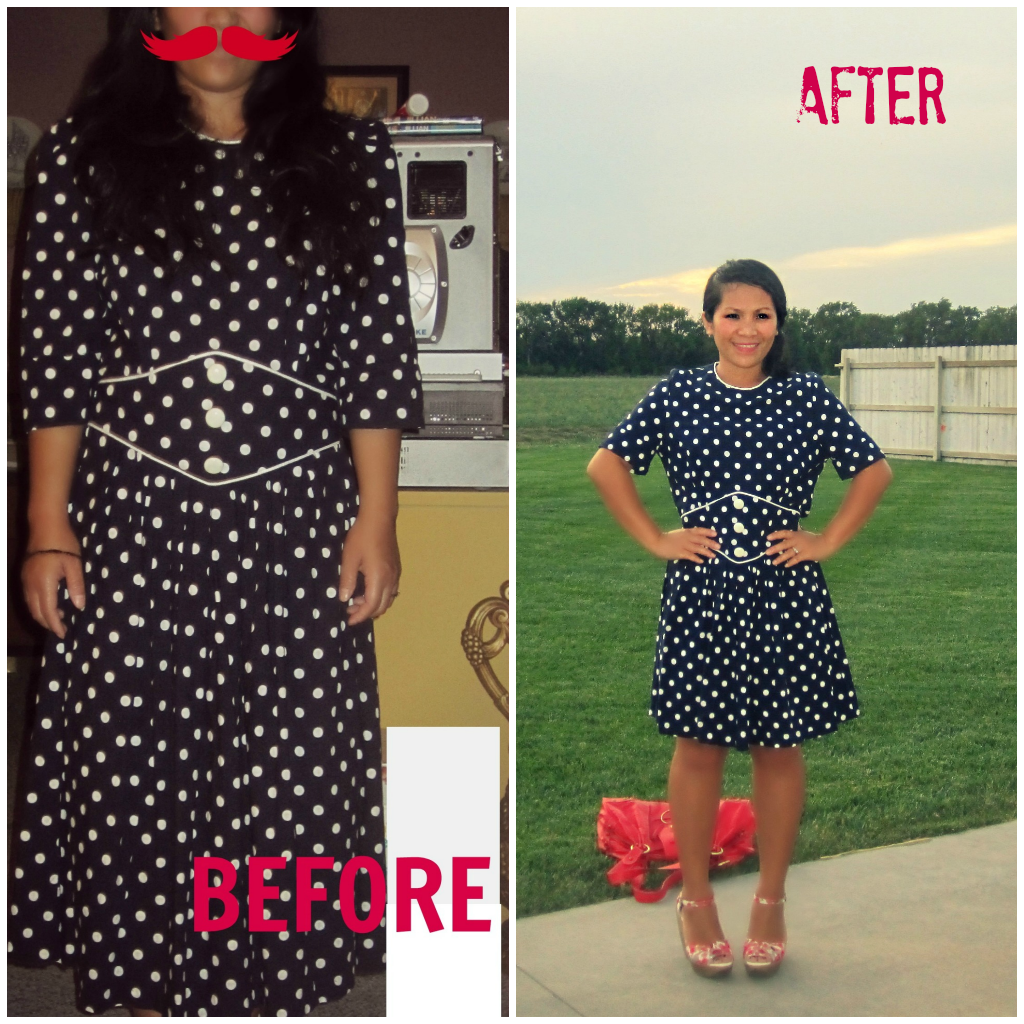 The back of the dress is shirred, but since the elastic thread was already old, I had to do apply another shirring again so I have more elasticity on the back. That way it fits my body without having to wear a belt. Sorry though I don't have a back picture where you can see what I am talking about.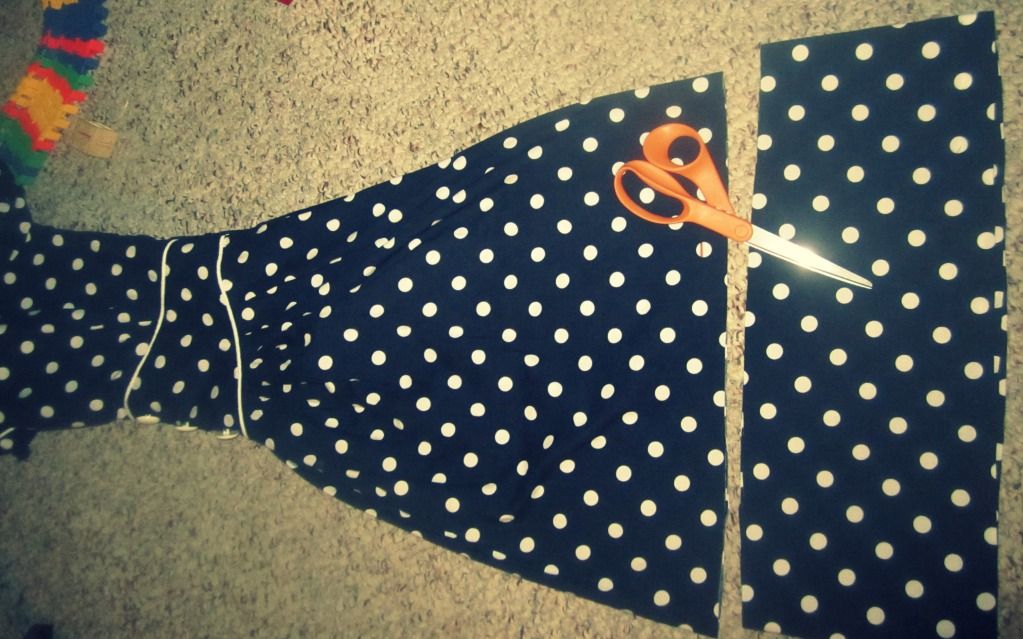 Cut the hem to shorten it according to my liking, then cut the sleeves short, apply shirring on the back and it is now wearable. I had to cut it a bit short, so it will not drown this short frame of mine, like 4' 9" short. Now you know. Yes, I am not ashamed of that at all. Yaye for short people like me! *wink*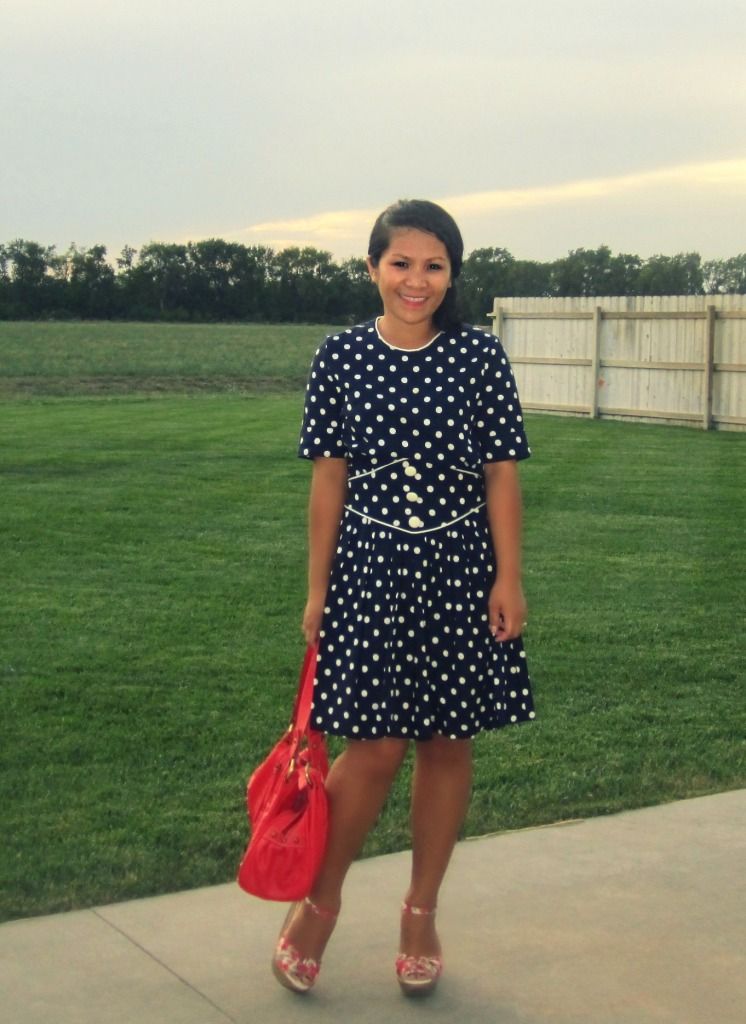 Dress: Vintage Polka Dot for 25cents.
Bag: (old) I bought it from a friend who sells bunch of things. $20ish or $30ish? I don't remember anymore.
Shoes: Ricky blowfish.com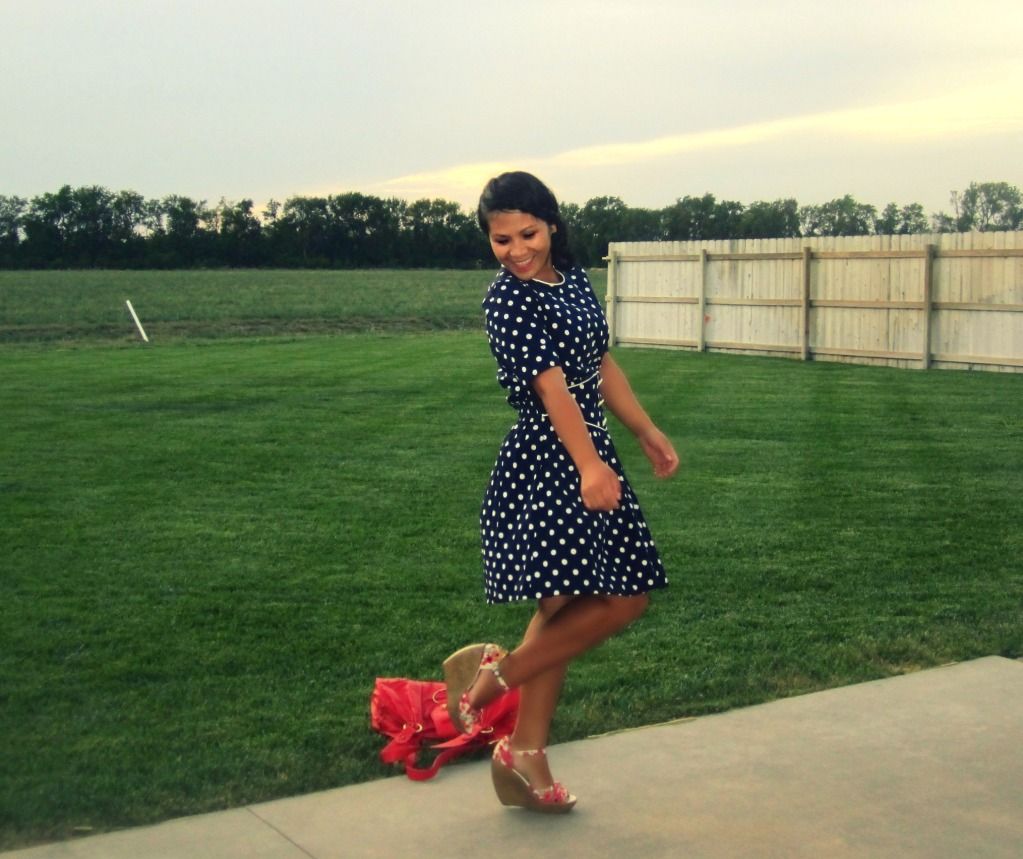 And because I am a mom of two, here goes a photo of me and the little bees. Sorry for the lacking of clothes. Apparently for my kids, clothes are not necessary while at home.