To be honest with you, this trip was our first Pumpkin Patch visit ever. Well, at least for me and the kids. Growing up in the Philippines we didn't have a pumpkin patch to go to or even celebrate the same tradition. I was really excited to go and my little man as well so he could go to a place where there are other kids to play with, to have fun and the admission is for free. Yes, free admission and all kid's activities are for free, except for the barrel train ride and the things you can buy at the store. We went to the patch a little late in the day so we didn't really get to see a whole lot. We hope to come back next year and be there early. It made it hard for my little boy to leave the place because he had such a great time, but it was time to head back home. Grammy's Pumpkin Patch wasn't that far from us, I think it is about 7 miles from Galva. I am glad we got to go. We bought some grass finished beef stew and ground beef and yesterday I made some stew, and boy it was good. I can really taste the difference of the flavor of the beef. Here are some photos taken that day at the Grammy's.
Someone was not too happy about being close to that scarecrow.
Thor's Hammer
There was some pumpkin smashing happening at this area.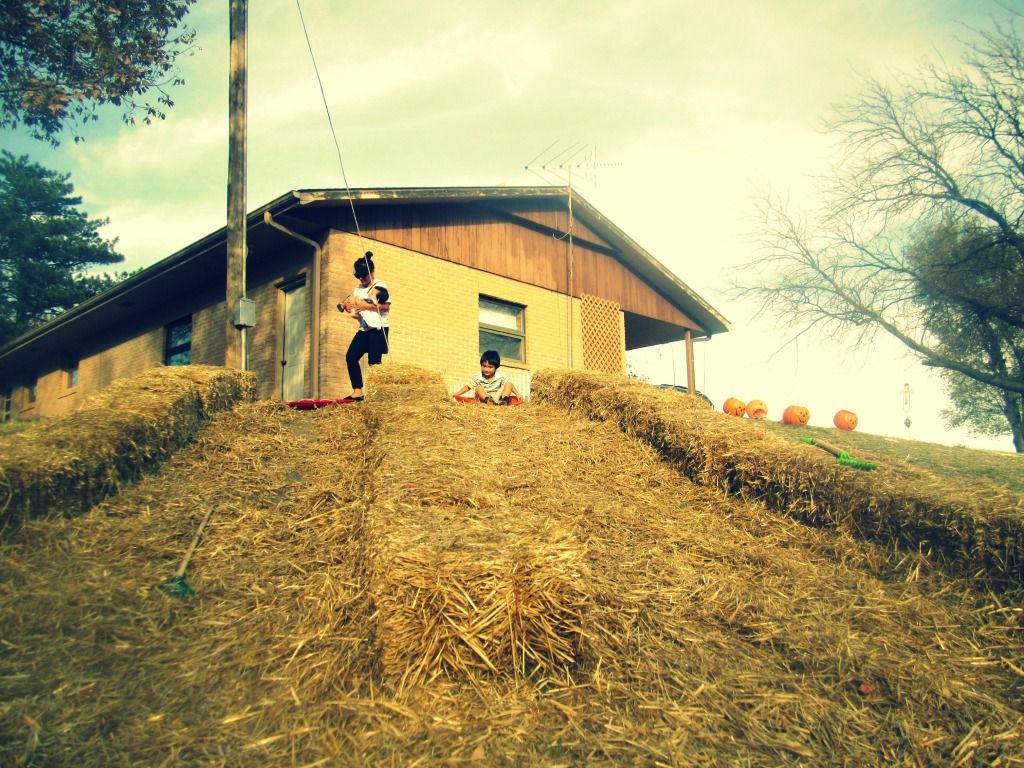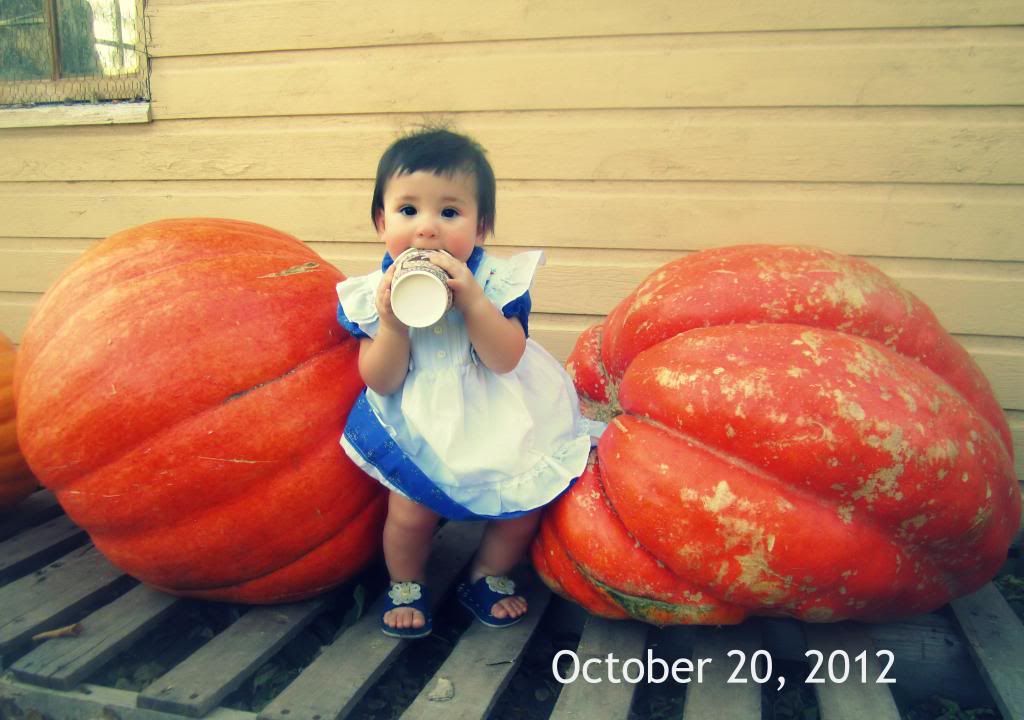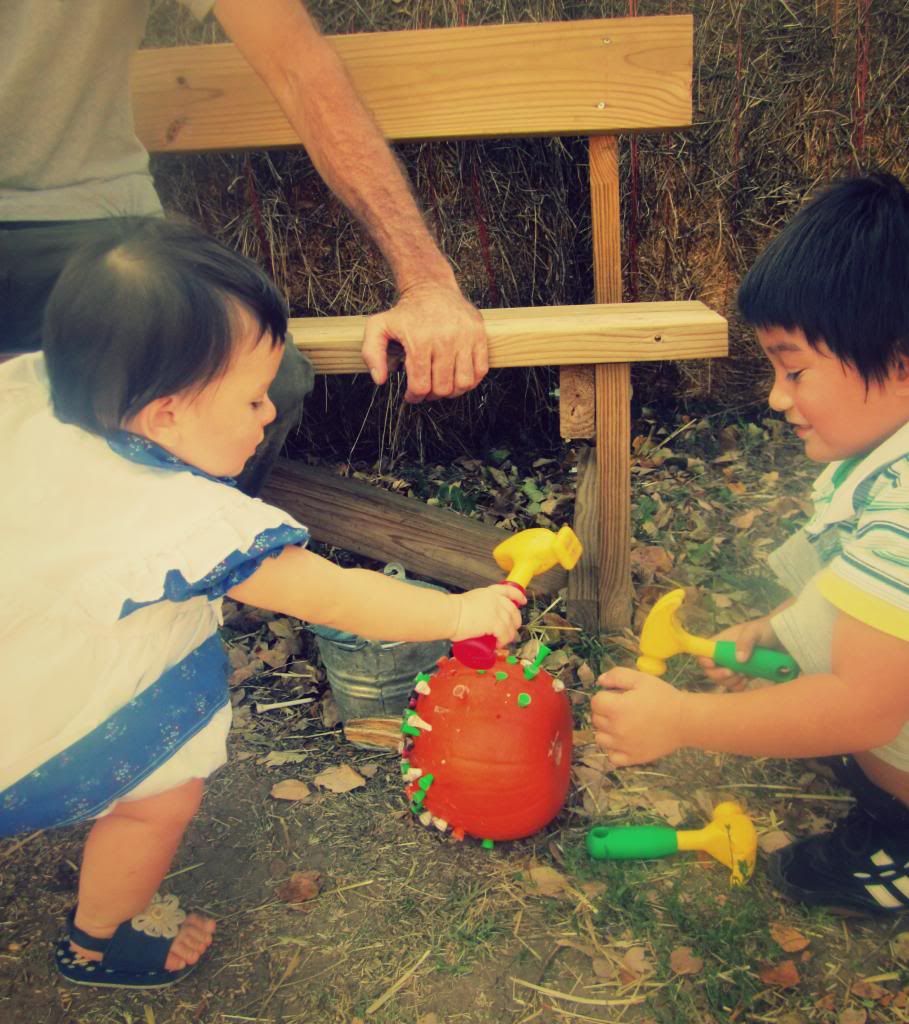 It's funny because these two chickens look exactly like our chickens Feathers and Peanut. They were the two that came up to us.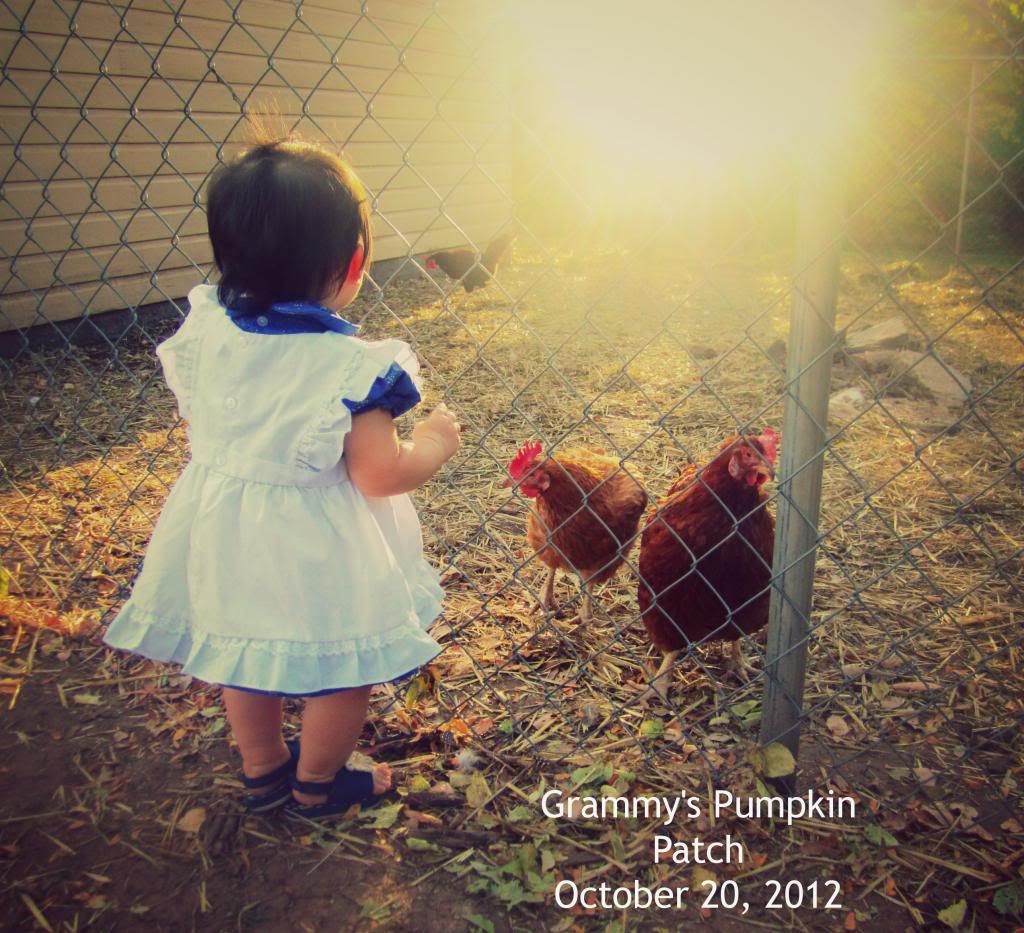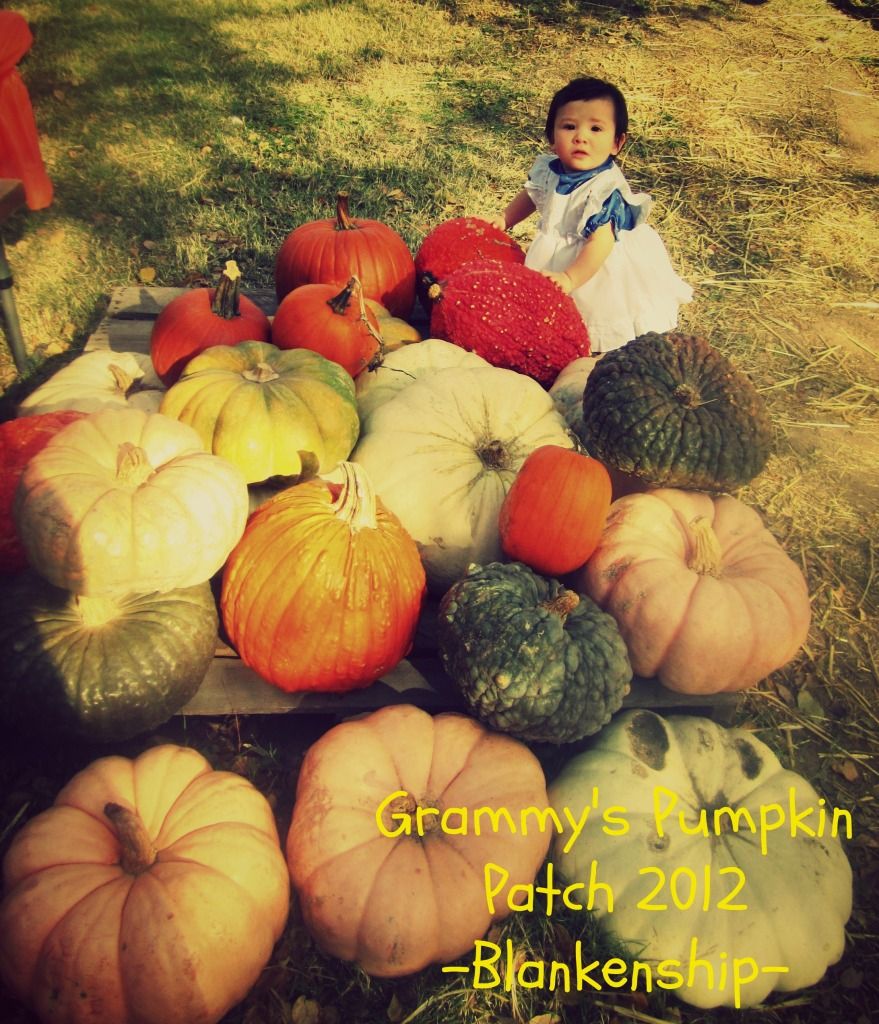 Have you found the pumpkin you like, sweetie?
Thank you Grammy's Pumpkin Patch for having such a fun place for all kids and kids at heart to go to and enjoy. The folks were really nice and it was amazing to find out that the farm had been in the family for 110 years, if I remembered it right. It sure made us miss our own farm and thought maybe we should have our own pumpkin patch someday.