It is no secret that my family loves to eat chocolate, but as much as we do love to eat it, we don't buy them often. It is because we know if we start eating chocolate, then there won't be any stopping. Like we absolutely love it, but we know that it can't be good for your health when you eat too much of it. We do believe in moderation, therefore we only buy it once in a while, or for when we are craving strongly.
We do have some few favorites though when it comes to chocolates and one of that is from the
Asher's
, which we were fortunate enough to sample some for free. Almost two weeks ago now (if I got my calculation right), Asher's sent me a box full of
Sugar-Free Majestic Assorted Chocolates in 16 oz
. Yes, you read it right. A box of sugar-free chocolates is what I ordered from them when they asked me what kind of Asher's chocolate would I like to sample. When it came in the mail, my little boy was so excited when he saw it.
Asher's did such a great job packing the chocolate with a big block of ice placed in the box and wrapped it up really well so the chocolates won't melt in the heat. Inside were some decadent treats of different varieties from Caramel, Cream, Dark Chocolate, Jelly, Milk Flavored Chocolate, Nut, Toffee and Truffle. And if you ask me what was my favorite? I would say all of them, but if I really had to pick one, I would say it is between Caramel and Jelly. I love when you bit into it and there is that creamy, ooey-gooey sweetness inside that is a party in your mouth. The caramel and the Jelly to me are the perfect filling in the chocolate. My husband and my son on the other hand love just about everything chocolate. When I told my husband that we got some Asher's chocolate, he was so excited and he knew that it would be some good treats. He knows that Asher's have been around for a long time and that is because they make some really good chocolates. He was right! The sugar-free chocolates are just the right sweetness that my family and I love. I love that Asher's has different chocolate treats to choose from and sugar-free treat is one of them.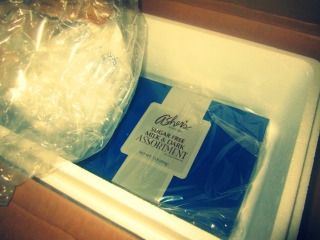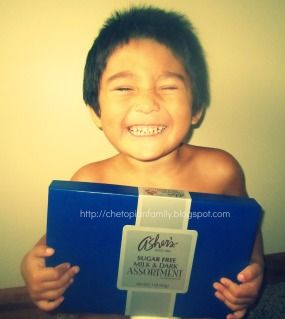 Here is an information about Asher's.
"At Asher's Chocolates, we understand that one of life's sweetest pleasures is a simple box of chocolates. A family-owned-and-operated business, we've been making our fine chocolates and other classic confections for over four generations.
Asher's Chocolates offers an award-winning selection of chocolates and other sweets—from assorted pralines to our Chocolate-Smothered Pretzels and creamy fudge. We also have one of the largest (and most delicious) lines of sugar-free chocolates in the country.
Our original family recipes began with Chester A. Asher, a Scottish farm boy from Canada, with a passion for chocolates and a knack for getting to the heart of a sugar craving. Always on the hunt for new ways to delight his customers, he was ever perfecting his creations, jotting new recipes down on bags of sugar.
Today, we use the freshest, purest ingredients, just as Chester did. And we never skimp on deliciousness. Though our company has expanded over the years, we continue to treat our customers and employees like family. Asher's Chocolates are made with love. We hope you enjoy them and come back for more."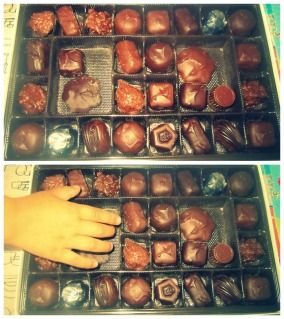 (A little hand could not wait to sample Asher's Chocolates.)
It was sure fun to watch my two kids fighting over a tiny piece of chocolate. I didn't give anything to my little girl (11-month old), but when she saw her brother eating chocolate, she grabbed it right off of her brother's hand. She was afraid that big brother might take it back from her, she immediately stuffed that little piece of chocolate in her mouth so she could have it and brother can't. That is how much we love chocolate in this family because even a little girl knows how good Asher's chocolate is. Don't worry, she was safe from any choking hazards.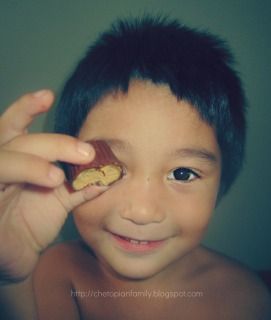 We thank you very much Asher's for the assorted chocolate freebies that my family got. We all loved and enjoyed the chocolate treats we received
. I
n fact, I am drooling just thinking about Asher's Chocolates. We want some more!!!
LIKE Asher's on Facebook:
http://www.facebook.com/#!/pages/Ashers-Chocolates/127392147298891?fref=ts
Follow Asher's on Twitter:
https://twitter.com/AshersChocolate