It seems like it is a tradition in this family that every fall season I make sweet potato cookies. I was wanting to make some sweet potato cookies the other day, but it turned out we didn't have any so I went with the butternut squash instead. Butternut squash puree was available in the pantry, thanks to Hooray Puree for sending us three samples of pureed vegetables like carrot , spinach, and the butternut squash purees for my family to sample. I thought this would be the perfect time to use one of the purees and instead of using sweet potato, I'll use the butternut squash puree instead. In one box of Hooray Puree contains two packets of pureed vegetables, and it was perfect because the cookie recipe calls for one cup of sweet potato, and each packet of Hooray Puree is equals to one cup. I didn't have to measure anything and I just dumped one packet of the butternut squash puree in. If you don't have Hooray Puree on hand, follow the recipe to make the puree.
Here's what I did.
The recipe is not mine, I found it online and you can click
Sweet Potato Chocolate Chip Cookies
to get to the website. Thanks to Family Fresh Cooking for sharing this wonderful recipe.
Before I do anything, I like to prepare all the things needed so I won't be running around the kitchen. I have everything ready and within reach. I followed what the recipe said and it helps if you use pastry flour because it will make for a soft and delicious cookie. That is if you like a soft type of cookie. It works with this one. I love it and you might too, or not.
Here are the samples I got from Hooray Puree. I love that it is convenient and easy to mix in with every dish you make. As you know (or not), I like to make my own fresh puree, but there are times I don't have much time so a little help would be wonderful.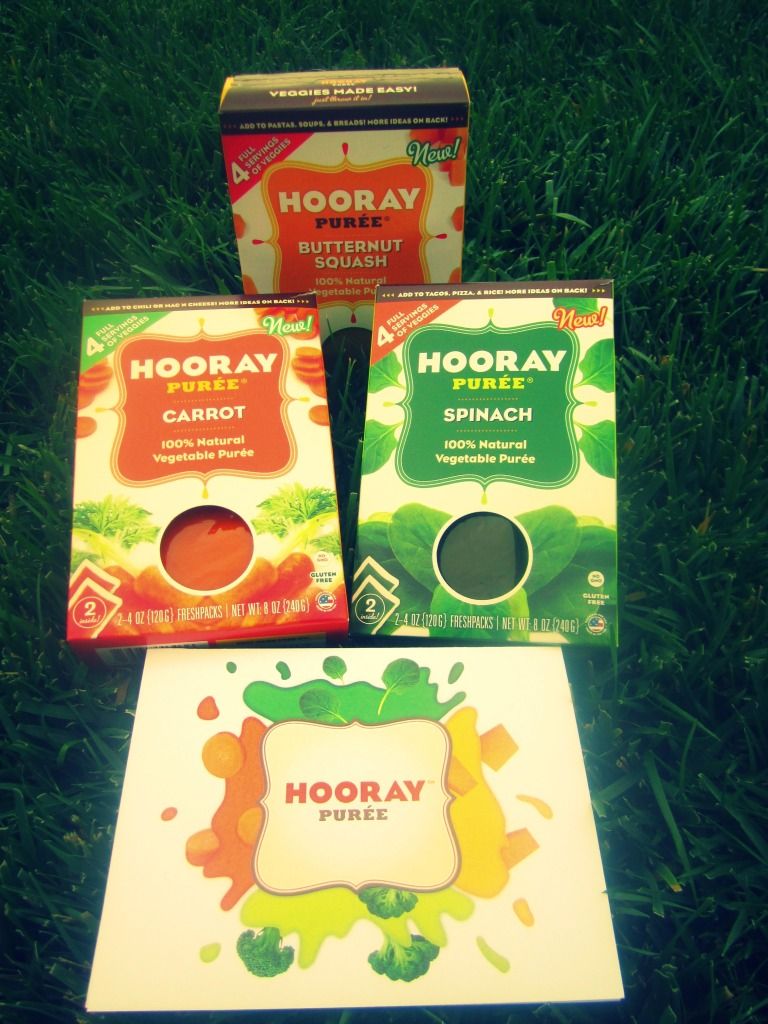 Something I learned from watching a cooking show is that when you coat the chocolate chips with a little bit of flour, it will help with an even distribution of chips all over the cookies. In that way you won't end up with one cookie that does not have chips and the other is loaded with chips. For me, the trick works well.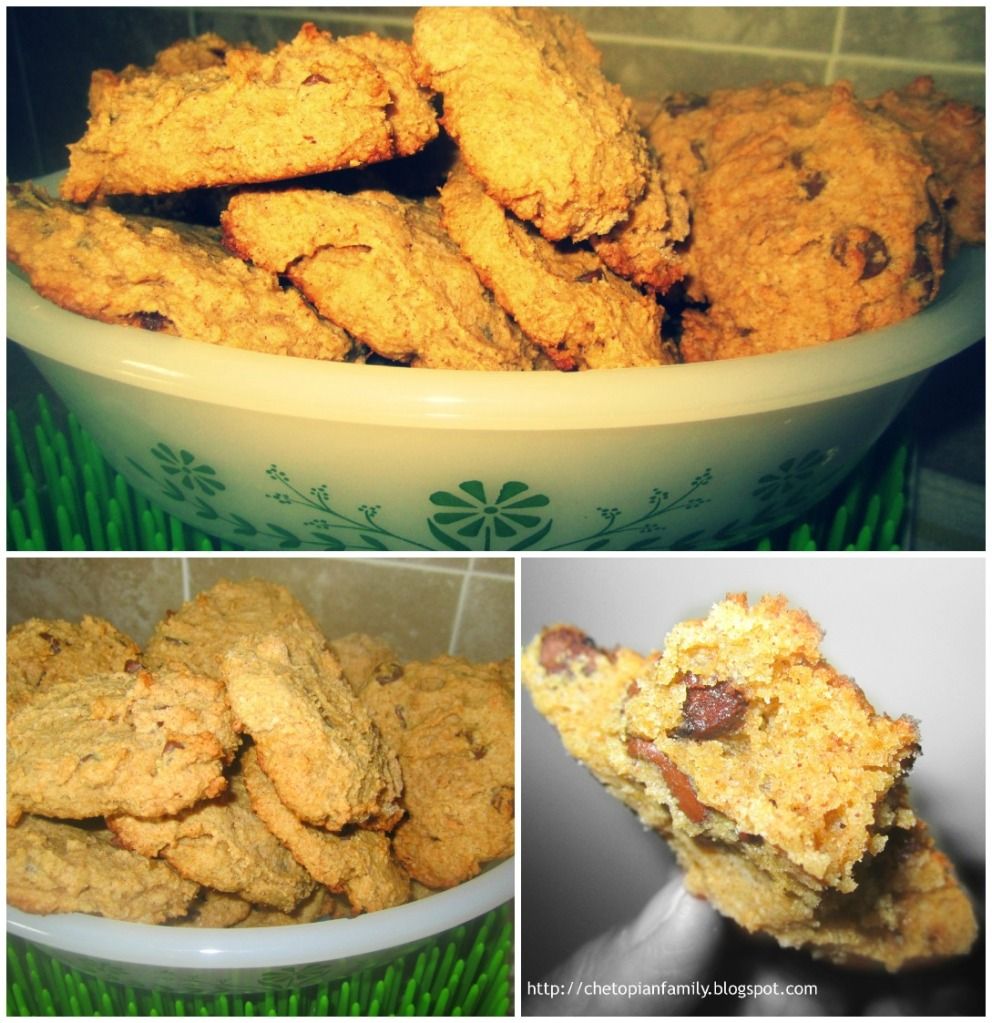 Look at how my Butternut Squash Chocolate Chip Cookies turned out. It was oh so moist, and oh so good! To be honest, the cookie didn't last long. I feel good feeding it to my family because I made it, I know what's in it and I get to control the ingredients that go into my cookies. It has one tablespoon of milled flax seed for added nutrition, and it has the butternut squash puree.
I didn't just use Hooray Puree in my cookies. Remember there are two packets in one box. The other packet of butternut squash puree was mixed in with the Alphabet Pasta sauce. I cooked up some Alphabet pasta for my kids this morning, heated up some marinara sauce, then mixed in with the butternut squash puree and the sauce was not only nutritious, but delicious too. And my boy didn't have to know and ate the whole thing. When it comes to eating, I am challenged at to what I can prepare for this boy so I thought this one was a good idea to put some veggies into his diet.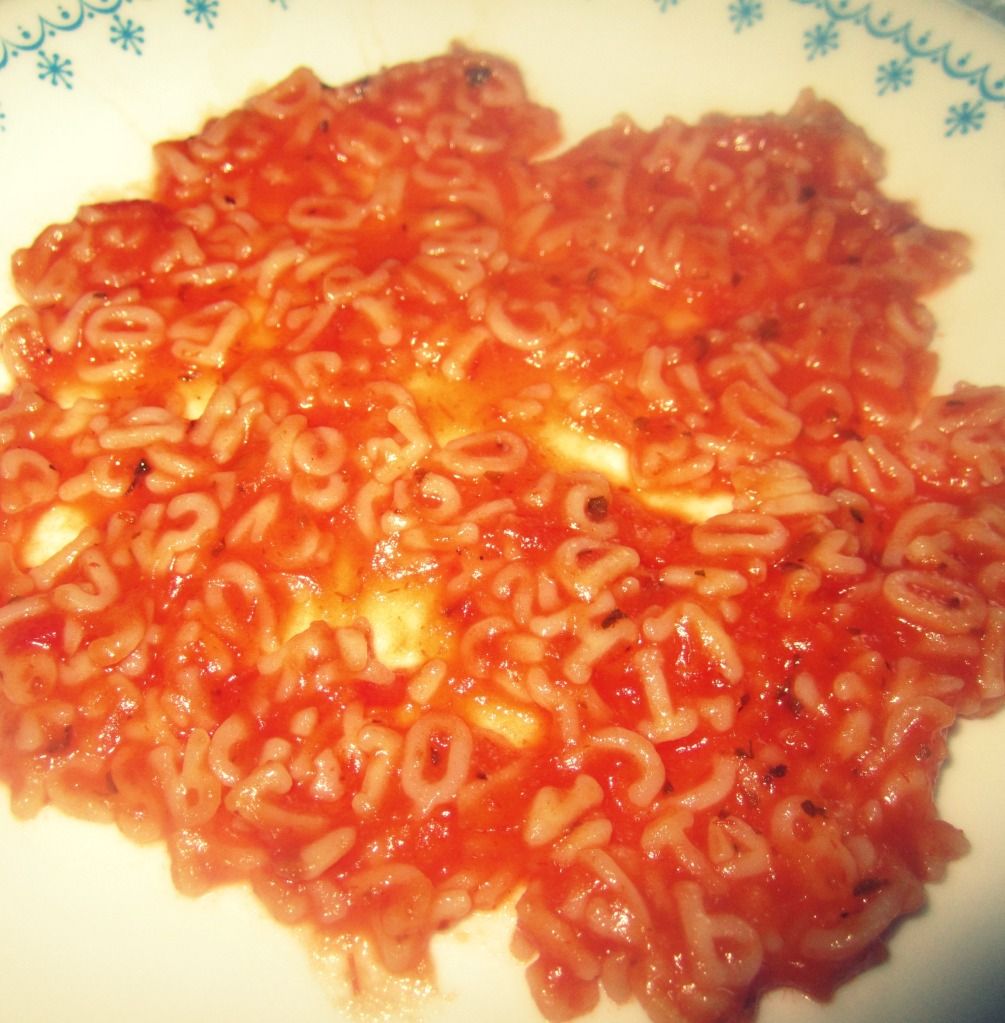 (Alphabet Pasta with Butternut Squash puree and Marinara sauce)
I also promised my boy this morning, that whenever he eats his pasta, I would give him some bread with chocolate on it. And for me to convince him eating his food was to make it fun and a competition. Him and his sister had an eating competition and whoever eats their food first gets some treats first. He was so into the competition, ate the entire food and I went and made some chocolate sandwich. But this was not your ordinary chocolate sandwich. I was cracking my brain thinking what else can I do to add more nutrition to my boy's diet who is ever so picky, and it dawned on me that I can actually mix pureed carrots in the chocolate. Why not? The carrots are sweet and it will balance well with the chocolate. And that's exactly what I did. I mixed in a little bit of the pureed carrots and the same amount of chocolate together and spread it all over the 7-grain bread we bought yesterday. I cut the bread into little tiny squares and my boy thought it was fun to eat, then the eating competition went on again. I patted myself on the back after that when my plan was successful and my boy ate the food. How about you? If you have some Hooray Puree, how would you use it?

Thank you so much Hooray Puree for the samples we got. I love the convenience that it gives especially for those people who have busy lives and wanted to add more nutrition to their food without having to spend much time on cooking.
Hooray Puree
is made out of 100% All-Natural Vegetable Purees, packed in shelf-stable packets, which means no refrigeration needed (not unless you have some left over purees), and it is quick and easy to use anytime. There are tons of ideas you can use Hooray Puree with like hamburgers, brownies, bread, chicken nuggets, sauces, baby food, and more. It is also a fun way to let kids help in the kitchen and let them mix the puree together.
Thank you, Hooray Puree!
LIKE Hooray Puree on Facebook:
https://www.facebook.com/HoorayPuree
http://twitter.com/#!/hooraypuree