I have been fortunate enough to sample two (2) 28 loads of Vaska laundry detergent in Pure Lavender and in Pure Scent-free because Vaska sent me these a few weeks ago
. I was really excited to try out these products because of what it claims to be. Vaska is made of all-natural ingredients that claim to be safe and gentle on your clothes, safe for people and won't harm mother-nature. Because I wanted to experience it myself on how this laundry detergent works, I decided to use it first for a few weeks before doing my review. In that way, I have plenty of time to test out the products and enough time to tell whether or not it works for us.
When I first received the package and saw these Vaska laundry detergents in the box, I was really drawn to the design of the bottle. I have never seen a laundry detergent bottle like this before so it was really clever of them to design the bottle that way. It also came at the right time where I was doing the laundry and I used it on our clothes and especially on my kids clothes where my kids have sensitive skin.
When I opened up the bottle I tried the lavender scent first and the smell was wonderful. It is nothing too overpowering or nothing too harsh of a smell. I think subtle is the word you call for it. It looks like water, but a tiny bit thicker, that you would think this could not do anything, but wait until you are done with the laundry. When the washing cycle was done and it was ready for the dryer, I love the smell of the clothes. It kind of reminds me of the essential oils. If you are into using essential oils like I am, you will recognize that smell from Vaska.
After drying the clothes in the dryer, it smelled nothing, but clean. I am not just saying that to sound like a commercial or something, but it truly did clean our clothes and I love it. A lot of times I don't use scented laundry detergent because sometimes I don't particularly like the scent and it irritates me, so I chose not to. But with this lavender scented Vaska detergent, the smell is not annoying or irritating at all, at least for me. Like I said it is subtle and I love that. And for the scent-free Vaska, I use that for my kids clothes only and so far we haven't had any negative experiences with the detergent. We didn't experience any reactions or skin irritations, but just clean clothes.
As much as possible, I want to use products that are all-natural or mild products that are safe for you, your clothes, and the environment. And so far, Vaska is doing that for me. Below the photos are wonderful features about Vaska and what they claim to be, and why it is worth the try.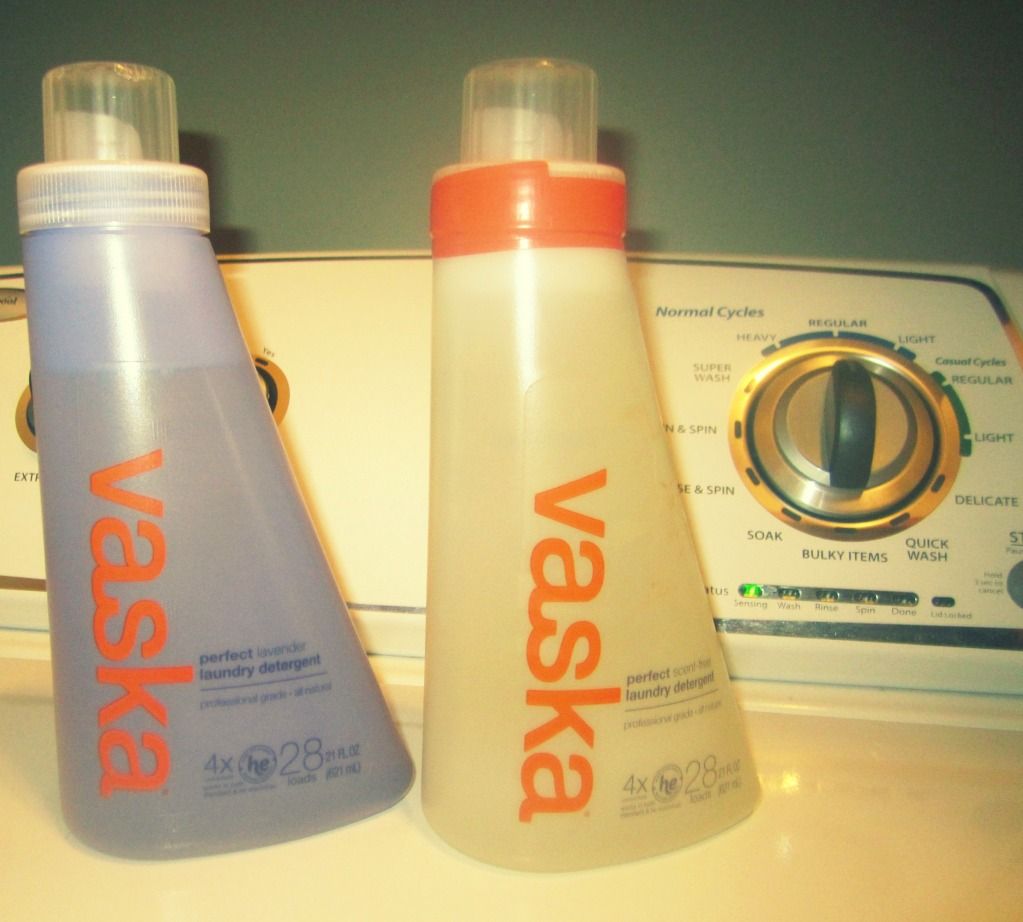 I have not used Vaska in my little girls cloth diapers yet because I am using a different detergent for that, but I am sure this will be wonderful as well because it is made of natural ingredients. Cloth diapers do need a specific type of detergent for washing and Vaska fits the bill.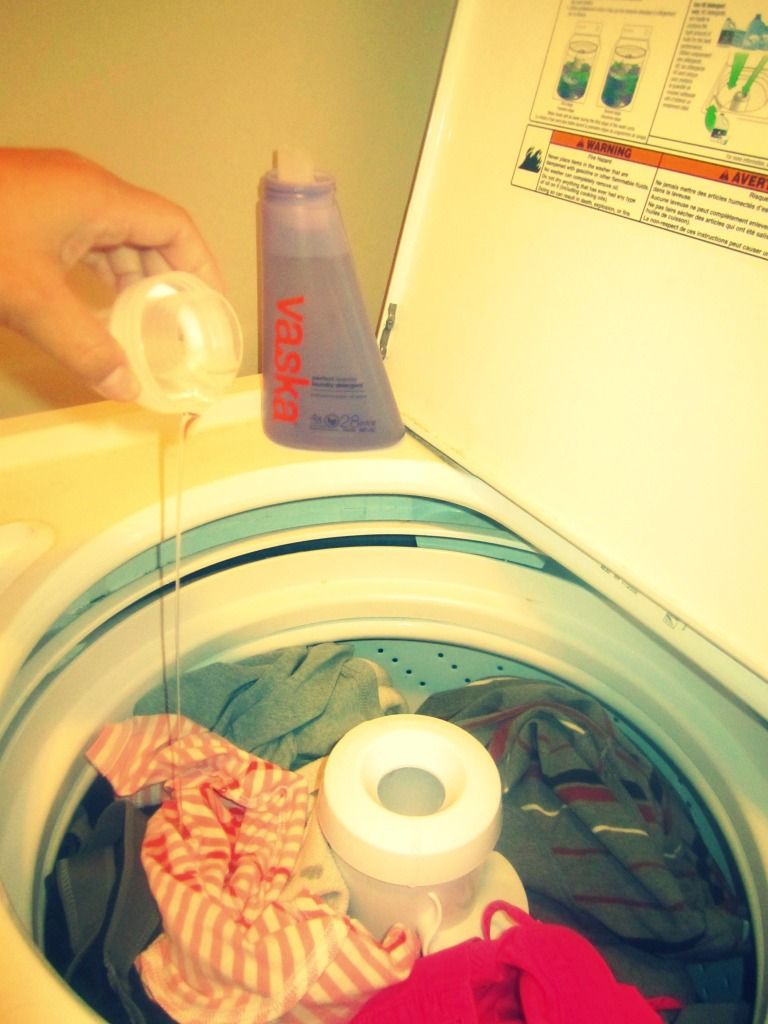 A formula so pure, you can drink it.
Results so proven, you can trust it.
Naturally Powerful Vaska.
Developed to clean clothes perfectly, Vaska products are also developed to not harm anything; your clothes, your body, your home. Vaska have found an amazing set of botanicals that coexist happily with people and the environment, but are also unbelievably good at cleaning whatever you need cleaned.
Pure and Simple Ingredients.
Plant-based surfactants, vegetable conditioner, water-soluble degreasing agent, lavender extract and filtered water.
Does Not Contain
Scary stuff like nonylphenol ethoxylates (NPEs), chlorine, phosphates, alcohol, optical brighteners, animal products, EPA priority pollutants or dyes.
If you do not know what these things are that Vaska does not contain and why, you might want to do your own research and learn it for yourself.
Isn't it wonderful when you read the ingredients of a certain product like Vaska and you can actually read and understand what the things are. To me that is a wonderful sign and I am glad that Vaska trusted me to review two of their wonderful products. The bottom line is yes, I would recommend it to my friends and family and even to you. Just take note though, because we all are different and we all have our own preferences and certain reactions to things that what works for me and my family might or might not work for you. But with this product, it certainly has worked well for us and I would not be afraid of using it just by reading the labels.
We thank you Vaska for the free samples we got.
LIKE Vaska on Facebook:
http://www.facebook.com/VaskaHome
Follow on Twitter:
https://twitter.com/vaskahome