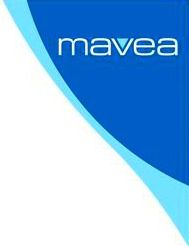 I have mentioned it before in my previous post about another product review on an item that we neeed in this house we are currently living. Because we do have a hard water, so we have to use a water softener. Every other month or so, a guy from a company would come in and takes care of our water treatment and because of the water softener, it leaves the water with an unpleasant taste, which makes drinking not really good. Although we have our own personal filtered hydrating bottles, we really needed something a bit bigger like a pitcher so we can enjoy drinking good tasting water all the time and also use for cooking.
When I found out about MAVEA, I contacted them and told them that I am interested in their product and fortunate enough they sent me one. My husband and I were really excited for this product. When the package arrived, we put it to the test right away.
After following the instructions on how to clean it and set it up, we first tasted our water out of this filtered pitcher and alas the water tasted so good. We could no longer taste that water-softener-taste-like-water (just imagine putting a lot of salt in your water and drink it), which it wasn't tasty at all. We couldn't be more thrilled to finally have something that can filter that unpleasant taste in the water and since then, this MAVEA filtered pitcher is sitting right next to the sink all the time. Thank you so much, MAVEA! We truly appreciate the opportunity given to us and this freebie. It is something that we truly needed every day to keep us hydrated and have been using this product since the day I got it.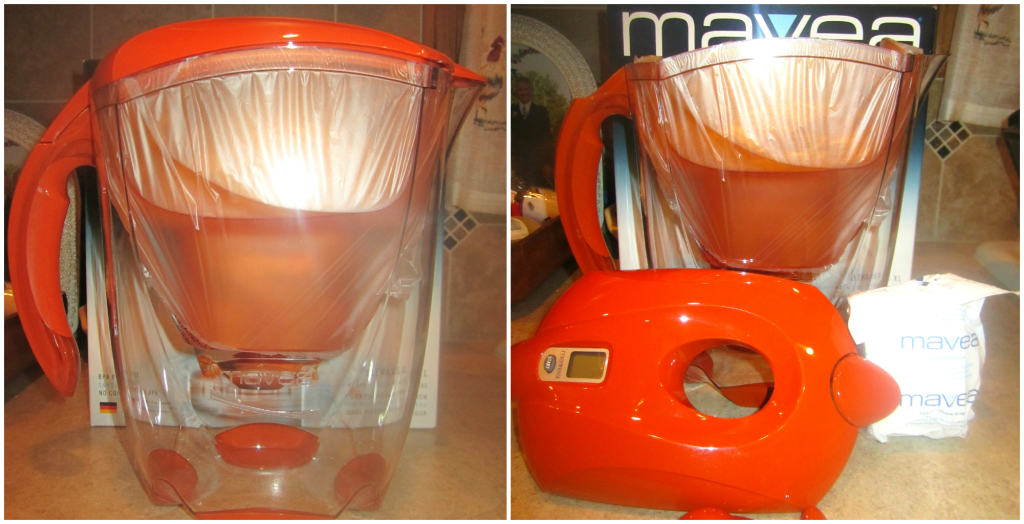 With just a few easy steps to follow in assembling the pieces, you can enjoy drinking some really good tasting water in just a few minutes. The pitcher has a meter on top which tells you when to replace the filter, and since we have been using ours the moment we got it (about two months ago), it is telling us that it is time to replace our filter. I am going to order one from their website and mail the filter back to them because their water filters are recyclable. Speaking of filter, here are the features.
MAVEA water filter cartridge with unique MAVEA MAXTRA filtration technology provides cleaner, great-tasting filtered water.
MAVEA water filter cartridge reduces:
Chlorine taste and odor and limescale for a great taste of hot and cold drinks,
Contaminants such as:
heavy metals (like cadmium, copper, mercury),
organic impurities (such as benzene, MTBE and tetrchloroethylene)
pesticides (e.g atrazine or simazine) for your well being.
MAVEA water filter cartridge prolongs the lifetime of your domestic appliance by reducing limescale-build* up.
MAVEA Meter with 3-way measurement.
What a fun and stylish way to hydrate ourselves with clean and good tasting water. We are so blessed! Thank you once again, MAVEA! To find out more about the company and their products, visit the website at
http://www.mavea.com/mavea/us-us/cms/cpd.grid
.
LIKE on Facebook:
http://www.mavea.com/mavea/us-us/cms/cpd.grid
Follow on Twitter:
http://twitter.com/maveawater