This is one very late post about my little girl's patriotic clothes that I made for her and I posted it
here
. As promised, there she is wearing one of the two clothes I made for her. I think she looks adorable and not just because I am her mama, but because she really looks adorable. It was perfect for the hot summer weather and she was comfortable the whole time. What do you think?
The top is made out of a dress that I thrifted years ago and could not decide what to do with it until I finally figured it out and made it into my little girl's top. I made her another dress out of that thrifted dress and it is not shown in the picture.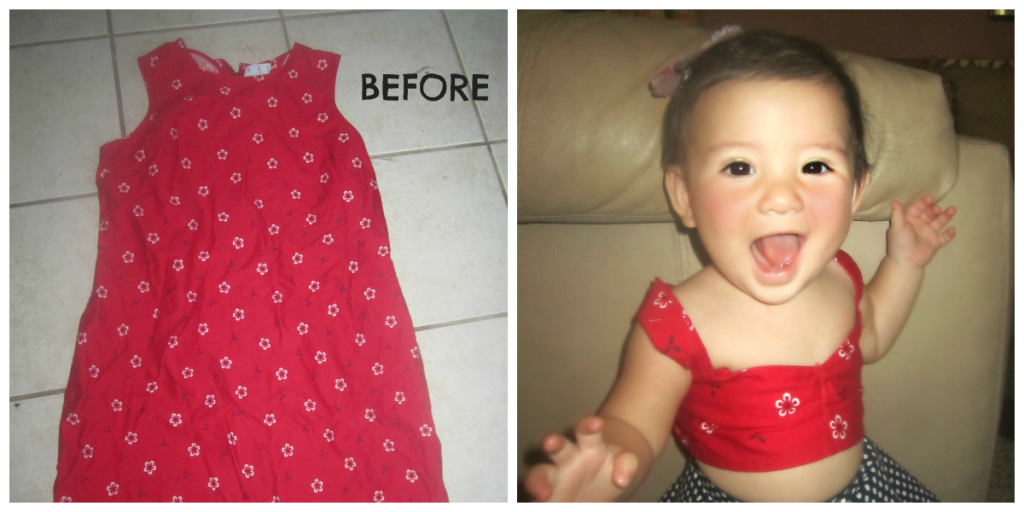 The polka dotted skirt I bought online on sale, then the yellow is a leftover from last year's project and a little bit of that tulle sandwiched between the polka dot and yellow fabric is a freebie from a friend of mine. The circle skirt has a zippered back, a vintage zipper that I got from a rummage sale for 25cents for one little bag. :) One thrifty Patriotic Dress for my 8-month old little bee.
She was all ready to head out to the park and celebrate the 4th.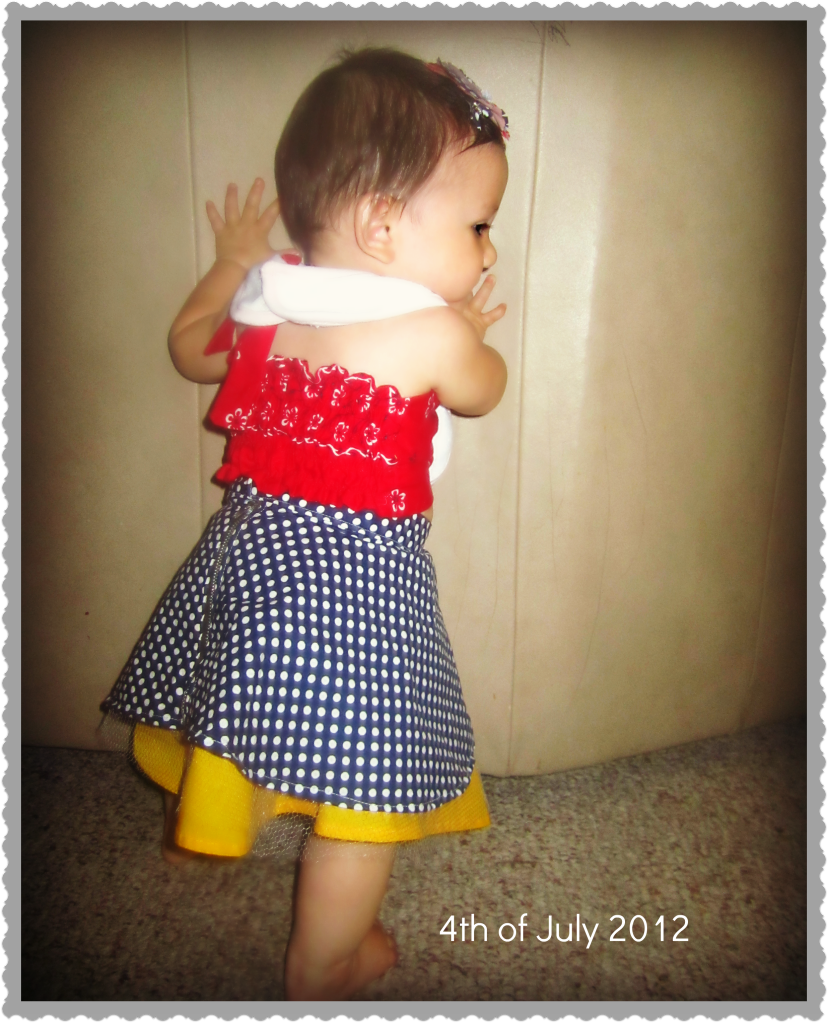 The back I used the shirring effect, but instead of using the elastic thread (I ran out of elastic thread) I used small elastic instead and just sewed them across the back of the top.
We hope you all had a fun and safe 4th of July!
We were so tired after the celebration that it took us days to recoup and feel better again. I guess it's the fact that I was already not feeling all so well before that and it just drained out all of our energy. We got home, took a shower, and headed to bed. No photos of the fourth of July for you instead a photo of the fireworks. We were so busy, we had no time to take photos of us, but it still was a great day. It turned out really well, we got to see a lot of people, chatted with some friends, and our town had an awesome firework show (as always) that we all enjoyed watching.
Have a great Monday, everyone!!!!
I love how the moon in the background looks like a heart. :) It was a lovely evening.