Now that I have a Kindergarten student, I have been a bit busy searching for healthier meal options that my boy can take to school for lunch. He is one picky eater little man and would not eat the school's lunch so I decided to make it myself. Like I said, he is a picky eater and sad to say, he no longer likes to eat veggies and fruits unlike when he was a little baby. I wake up early in the morning and I prepare his meals that can be prepared quickly and make the ones that can be prepared ahead. Here is my first share of my picky eater's school lunch.
Who doesn't love pizza, right? Well, I guess there are other people who doesn't like it, but the majority of us we do. Because we are not a fan of store bought frozen pizza, or we don't usually order pizza to-go, I decided to make our own homemade whole wheat pizza. This way, I can make it a bit nutritious by adding in some pureed vegetables in the sauce. By adding pureed vegetables, my son won't know it actually has vegetables in it. Pureeing veggies and fruits, then mixing it with other food is one great way to give your picky eater a nutritious meal.
You can go online or on Pinterest and search for "Whole Wheat Pizza Dough Recipe". There's tons of them online. I also let my handy-dandy bread machine do the most work for me.
(You can also add in cooked Beets and Carrots to the pizza sauce)
Mix the sweet potatoes and pizza sauce together in a food processor. Or in my case I used the Spaghetti sauce with chunky vegetables in it. I also add in a tablespoon of Flax Seed for more nutrition. I basically add it into everything including my smoothies. It doesn't grind it up finely, but I like the texture. Or buy the milled Flax Seed instead, if you prefer. Process it until well-blended and smooth, then set aside.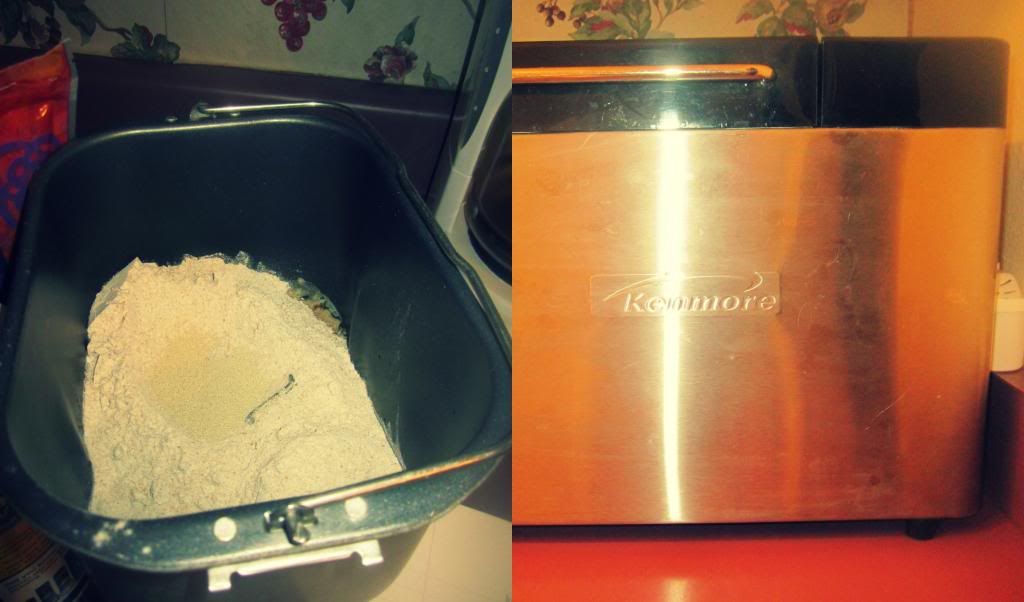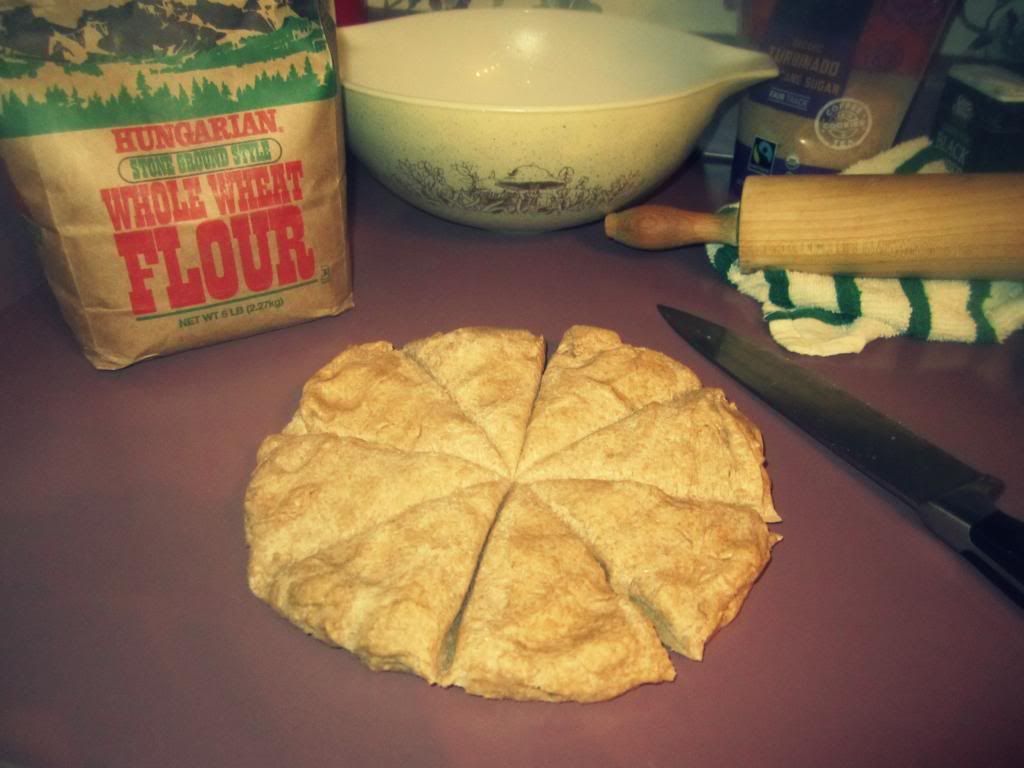 I like to slice it up into 8 wedges, then formed it into a ball. Use a rolling pin to flatten it out. You don't have to do this if you want to make one big pizza, but I wanted the personalized size pizza. Use a fork to poke tiny holes.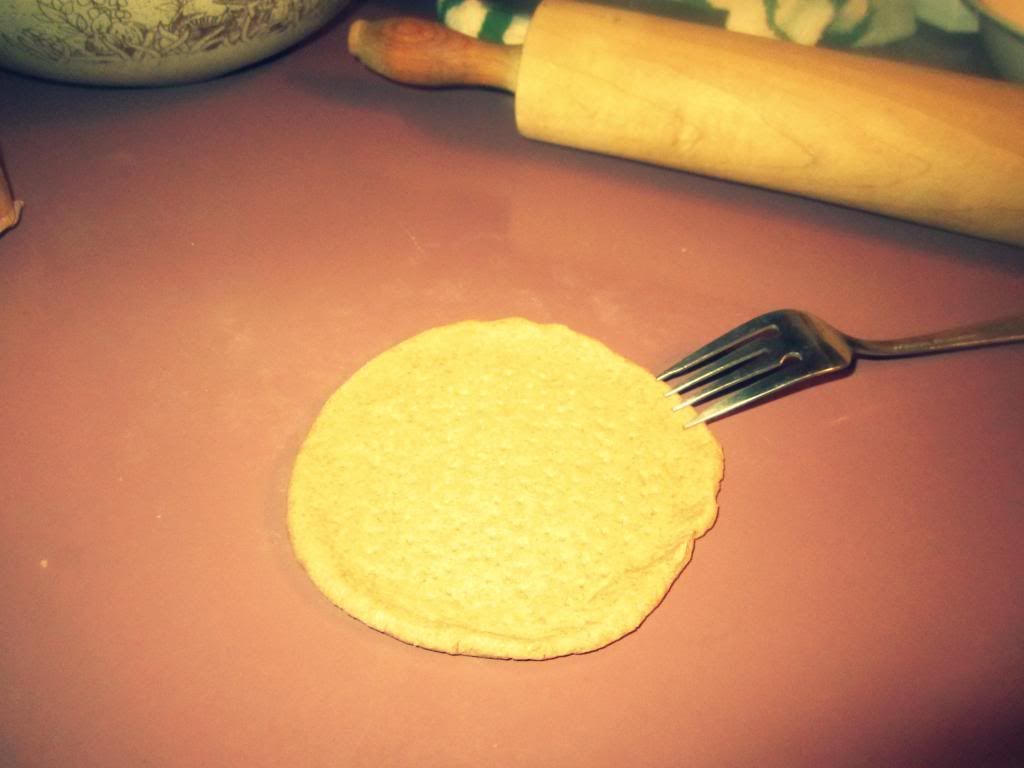 It looks like the whole wheat flat bread you can buy at the store, doesn't it? You can use that too to make pizza if you don't want to go through all these steps.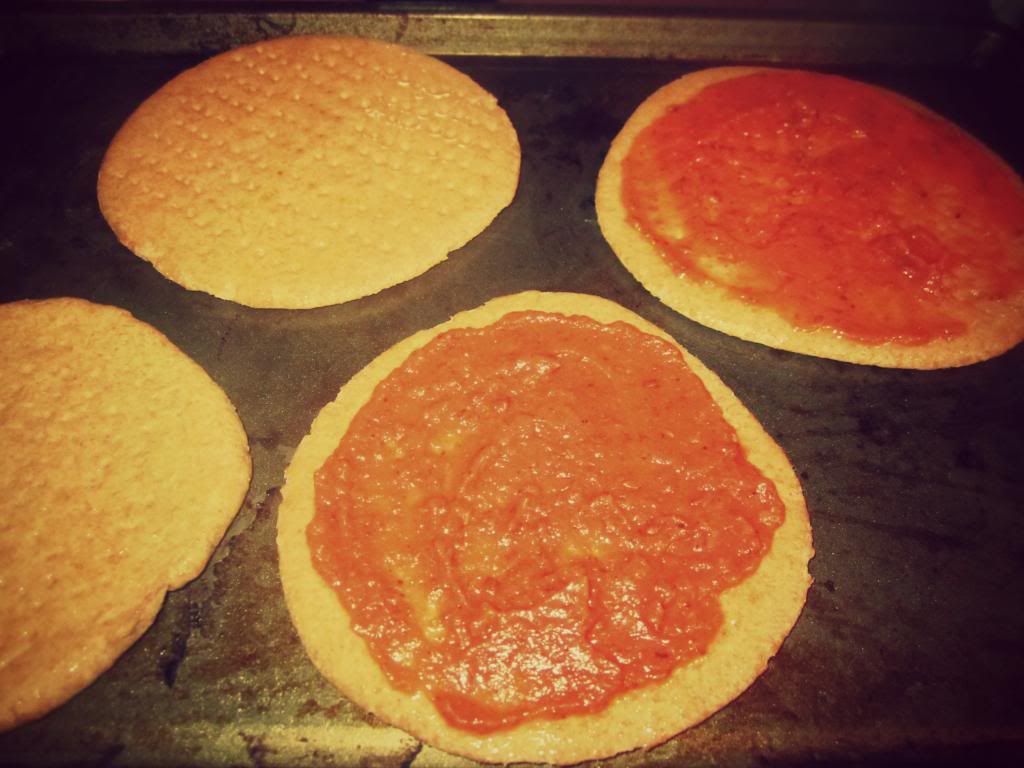 Once you put the sauce, toppings and cheese, place them on a tray, cover with plastic, and stick it in the freezer. Once frozen, take them out of the freezer, and wrap them up. I like to put wax paper or parchment paper in between two pizzas so it is easy to pop them out when I am ready to bake it. Just leave the paper on the bottom of the pizza once you bake it. This way it is easy to pick each pizza off the baking sheet when ready to eat. Makes sense, don't you think?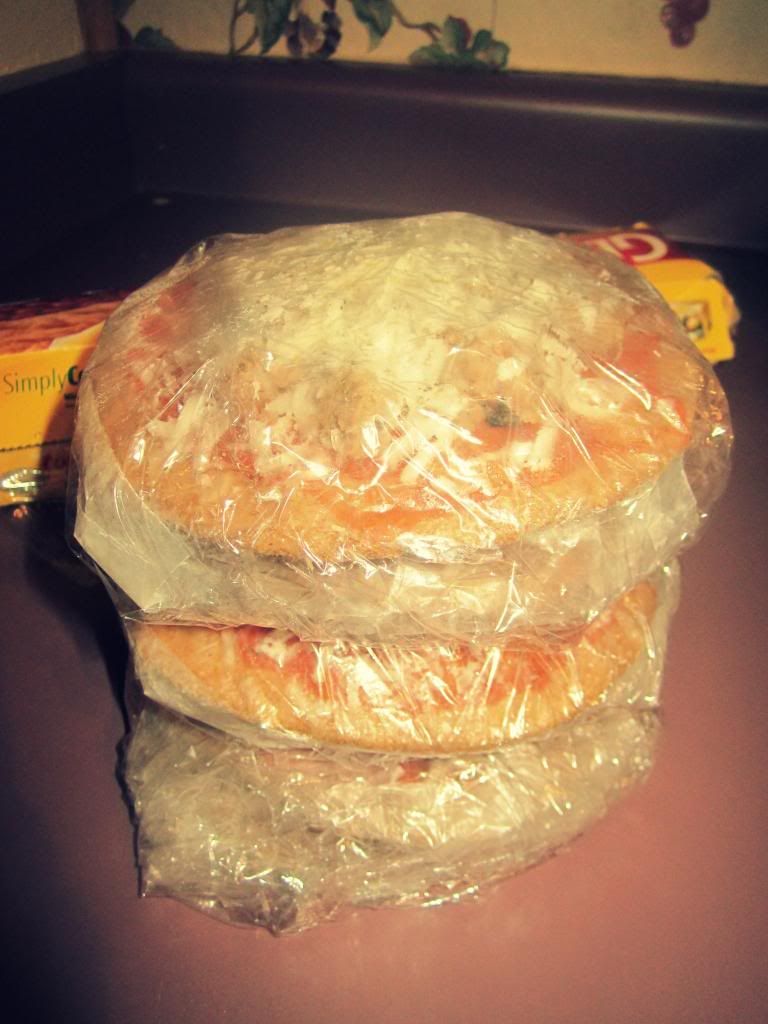 We also love muffins or cupcakes in this house so I made some whole wheat banana chocolate chip muffins with raisins & flax seed (the healthy-er version). I'll share with you the recipe next time. For my pizza topping, I used ground turkey and provolone cheese just because that's what I had. Next time, I want to use Provolone and Mozzarella.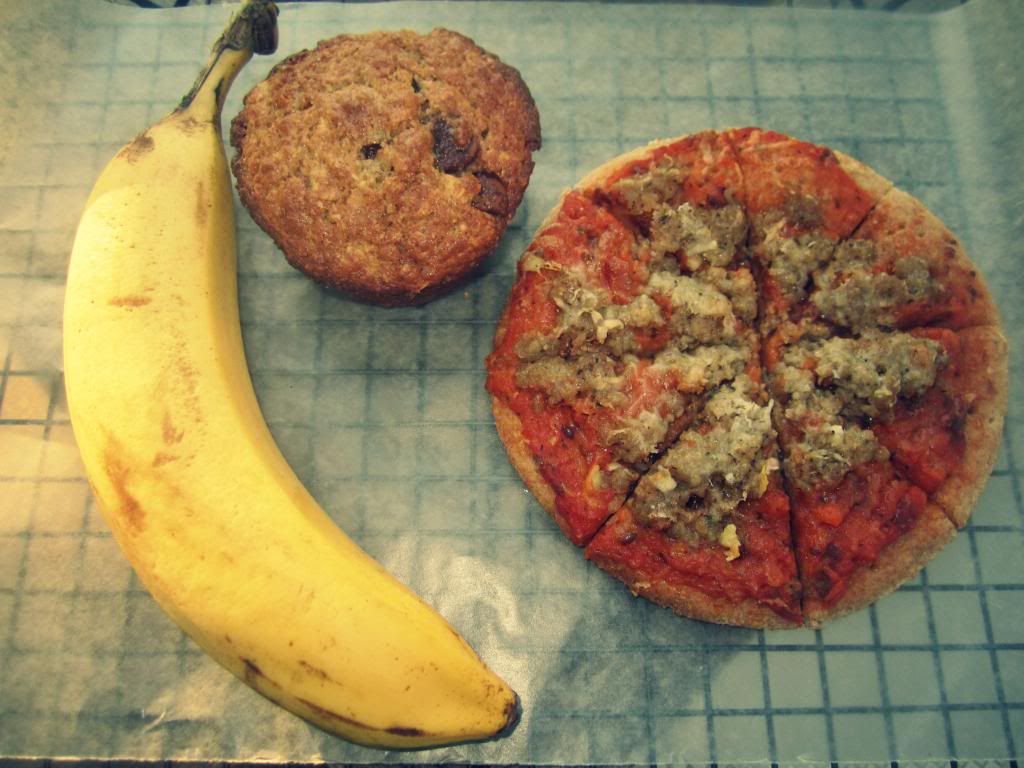 A lunch for a picky eater boy was served!