About Love Cooking Company
We believe that there is no higher value than showing your loved ones that you care. Our company was created to embrace and inspire more loving moments. They may occur while cooking together expressed in the form of appreciation as friends and family delight in what you have made for them. They will preserve these tastes and smells in their hearts for a lifetime.
The Love Cooking Company is proud to partner with the Mrs. Fields Company. Their wonderful baking history blended with the innovation and mission of the Love Cooking Company is an unbeatable recipe that will spread more love around the world!
The Cool Bake pan that I love so much and I have been using it ever since I got it in the mail. One great baking innovation that I am glad I have. If you have not heard or used one before, stick around and read below. Or, watch the video to learn more about how Mrs. Fields The Cool Bake pan from Love Cooking Company works.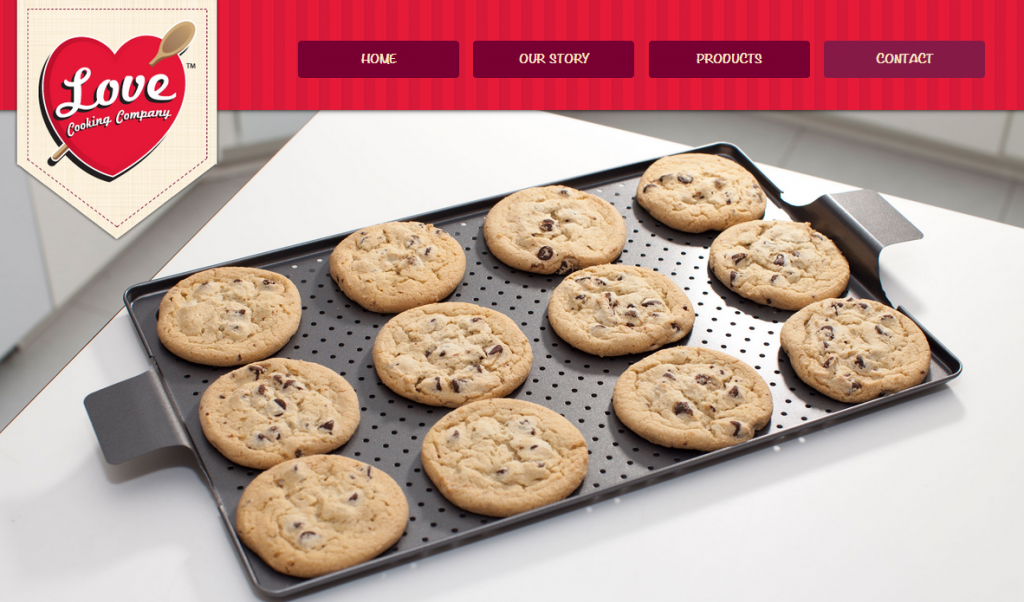 Product Details:
The secret to great looking cookies is in the Mrs. Fields Cool Bake Pan. With this pan, you no longer need to transfer the hot cookies one at a time to a cooling rack and run the risk of ruining them. This unique pan has the cooling rack built right into it!
- Size: 17" x 11.5" x 0.75"
- Materials: Non-Stick Carbon Steel
My little helper in the kitchen who helped me made these cookies. Thank you, my boy!
He doesn't look excited for some Sweet Potato Chocolate Chip Cookies, does he?
- I love baking cookies or baking in general (I didn't use to) but the thing I don't like much is when I am baking cookies that are delicate and when you transfer it to a cooling rack, they can fall apart or break, and crumbs are all over, which is no fun. Of course it is not going to affect the taste of your cookies, but you want to see great looking cookies after you have done all that work. Also, there are times where cookies can stick to the bottom of the pan and you have to scrape it off. With the use of the Mrs. Fields Cool Bake pan, you don't have to do all that. All you do is make your cookie dough, put it on the Cool Bake pan, bake, and cool. No transferring of cookies from the pan to the cooling tray because you simply lift the built-in cooling tray off the pan.
-
There are two things that come with the Cool Bake pan. First is the top part, which is the built-in cooling rack that has four rounded feet on the bottom so that the cooling rack is elevated, allows air to circulate, which also helps prevent the bottom of the cookies from burning. The built-in cooling rack has two side handles for easy lifting. The second part is the deep pan to where you put the built-in cooling rack on.
- I have actually used just the pan itself without the cooling rack and my bread still turned out great.
- As you can see on my photos, the bottom of my cookies were not burnt and the top is done. In fact, on all of my baked goodies that I made using this pan, they all turned out perfect and delicious. I love it!
- It is a non-stick pan and it does work, but there were times that I rubbed some butter on the pan just to be on the safe side. It won't hurt to be safe right, but yes it works.
- I love how easy it is to wash the pan because the crumbs will just come right off with some warm water and dishwashing soap. Sometimes, I don't even have to use soap just wash it off with warm water and it's done.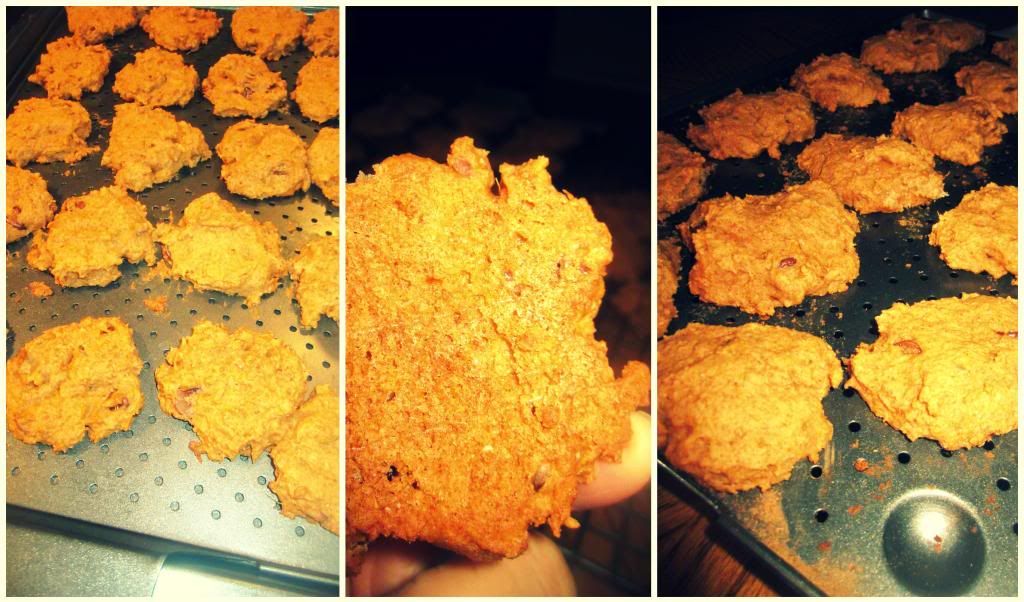 Cookies aren't the only thing I baked using this pan and I used it for baking bread. I have shared some photos of the baked goodies I have made these past few days and you can check them out
here
. I have made mini-soft pretzel bites, Spanish Bread (Filipino's Bread), Ensaymada (another Filipino bread), Biscotti, and some braided Honey Wheat Bushman Bread that certainly was a hit in this family. Never once have I had problems with burnt bottoms using this pan.
If you are a serious baker or learning to bake, check out Love Cooking Company's innovative collection of bake ware. I think you will love it. I do! I would love to try all of their bake ware, for sure. Thank you
Love Cooking Company
for this opportunity reviewing your product. I am one happy baking mama!
And now for the fun part, the

GIVEAWAY!!!
This giveaway is open to US residents only.
Read the giveaway rules below the Rafflecopter.
Thank you and Good luck, everyone!
Giveaway ends on the 20th of October.
http://www.rafflecopter.com/rafl/share-code/ZTU5OGU2MjA5MGQ3YTk0MjQ5NWJjZDU3Y2MzNTNlOjIz/