Are you looking for a trimmer that has many uses? Check out, MicroTouch SwitchBlade. It is a 2-in-1 trimmer that is handy and lightweight. Perfect for on the go. Scroll below to learn more.

2-In-1 design includes lighted mini & full-size trimmers for head to toe grooming

Powerful enough for the tough stuff yet gentle enough for the most sensitive skin

Precision snap-on guides for superior control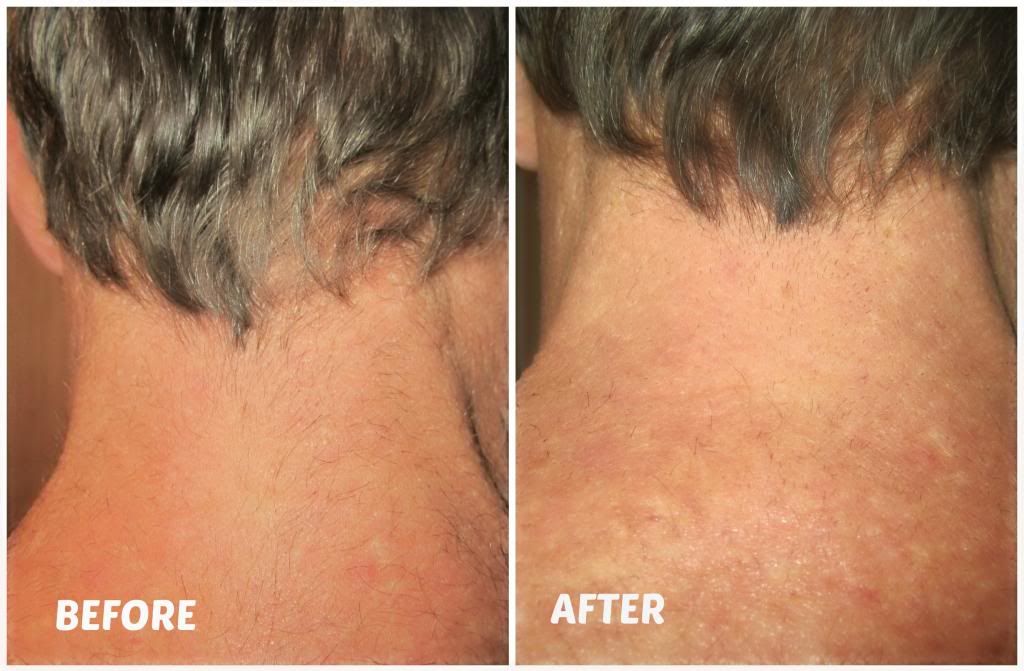 I know I realized the After photo is not fully trimmed, but just to show you what the Switch Blade can do.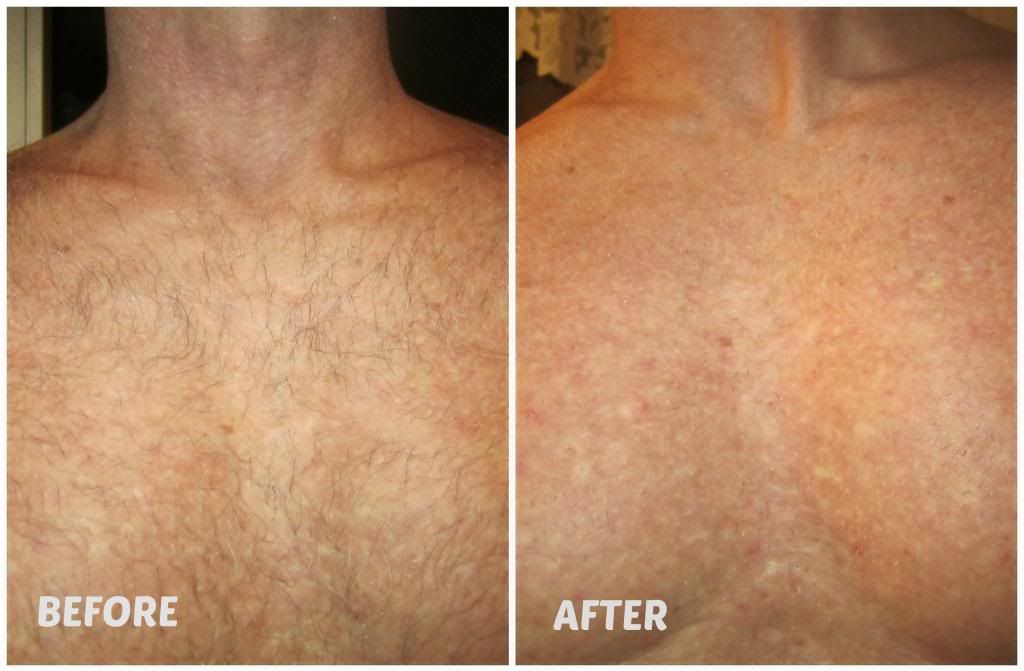 There definitely are some hits and misses on this product. Let's go with what we like about the MicroTouch Switch Blade first.
What Do we like about it?
-- We like the idea of being an All-In-One Personal Groomer. Who doesn't like a product that you can use in so many ways? And, it is easy to use. All you have to do is slide, switch and hear it snap, and the MicroTouch grooming tool is good to go. It needs two (2) Triple A batteries, by the way.
-- The MicroTouch Switch Blade is lightweight and portable, perfect for on-the-go. It also has a built-in light, which is perfect for trimming nose and ears. Or whatever it is you are trimming that needs lighting.
-- As I was trimming my man, he told me how gentle it is on the skin. Let me tell you, every time I help him with trimming and all, his other groomer would freak me out because I feel like I would cut his skin at any time. Plus, it is so loud and heavy, but with this one, it is lightweight and less noise.
-- Yes, it does great for trimming the hair on the back of the neck for a clean cut. It also works great for trimming nose hair, ear hair, eyebrows, etc. Anywhere that needs trimming and can't be done with the traditional groomer, the MicroTouch can do it.
What we DON'T like about it?
-- The MicroTouch Switch Blade did trim my man's caveman like chest hair but it took so long to get it done. Plus we can hear the power of the battery slowing down halfway through the trimming. If the tool was a bit bigger, I guess it would have been faster in trimming the chest hair.
-- The fact that it uses two triple A batteries, my husband wasn't so thrilled about it. He wishes they also have something that can be electrically plugged in and not worry about running out of battery and having to buy more batteries for it. Because if your man is like my man, he has a lot of hair to trim.
-- The Microtouch Switch Blade didn't work so well when trimming my little boy's hair. I mean, he has thick dark hair and it stopped working after running through my kid's hair a few times because it was plugged. Right now, my husband uses this to trim the back of his neck, his ears, side burns, and not so much with the nose hair.
I would say, even with a couple of flaws we have with this product, this grooming tool is still handy to have. Because you can use it to trim or groom parts of your body that otherwise your big, old groomer can't. Since the MicroTouch Switch Blade is lightweight, it is very useful for men who travels a lot. If you are looking for a new grooming product that is Multi-purpose, you might want to try the MicroTouch Switch Blade and see it for yourself. I hope my review is helpful in making your decision whether or not you would buy this product. Don't forget to check out their
website
today!
Thank you, MicroTouch!
Disclosure: Product(s) mentioned above were provided for FREE by MicroTouch SwitchBlade via FuelMyBlog for product endorsement/review purposes. I am disclosing this post in accordance with the FTC guidelines concerning the Use of Endorsements and Testimonials in Advertising. All thoughts and opinion are 100% mine, otherwise noted.