(I will be back to update this review with before and after photo of me using the product once I get things back to normal with my internet connection)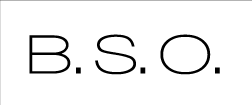 Oh, dear me! Am I glad I didn't buy one of those cheap hair dryers at Walmart because I got me a complimentary professional hair dryer by Beauty Stop Online. I have been wanting to buy a hair dryer for myself, but didn't really want to go for the cheap one because I want it to be worth the buy. When I read about Beauty Stop Online, I contacted the company in a hope that they would agree to work with me and fortunately they did. I am very pleased with the product I have received. Read below for more information and my review.
Elchim 2001 Hair Dryer Black
Characterized by the classic Elchim style; this dryer is a professional favorite due to the perfect balance of power, performance, working time, and comfort. The housing is made with non-aging, shock and flame resistant polycarbonate plastic. The super long-life double balanced motor and a heating element is made of Swedish Kanthal wire. By combining high velocity air flow with superior heat control, hair is left soft, supple and shiny. Outfitted with only the highest quality components, drying time is cut in half and your hair is not damaged even at high temperatures!
Features:
1800 watts of power
7 speed & temperature settings
Over 2000+ hour double balanced motor
Concentrator nozzle attachment
Removable lint filter for easy cleaning and maintenance
Maximum air flow of 40 feet per second
Professional 9 ft. power cord
1 year limited manufacturer warranty
Specifications
Color : Black
Watts : 1800
Voltage : 110 v / 60 hz
Weight : 1.25 lbs
Model No : ELC2001
Made in Italy
Red is for intensity: 0 (off) I (low) II (high);
Black is for temperature: 0 (coolest) I (warm) II (hottest)


- I like how easy it is to use and there is not a lot of fuss or complicated buttons to press when using the hair tool. This hair dryer is so powerful and I mean that. It dries my hair pretty quick and I have quite a lot of hair.
- I do like that I have the cool to warm/hot setting with the Elchim 2001. When my hair is still wet, I like to use the warm/hot air setting first, then once my hair is a bit damp, I use the cool setting. But of course, before applying any kind of heat to your hair, you must use a heat protectant first to avoid damaging your hair.
- I am different though when I blow dry my hair. At first when my hair is wet, I don't use a comb instead I use my fingers. Because I learned that wet hair is more sensitive and brittle and it is prone to breakage when you use a comb so it is best to use your fingers through your hair until it is damp. Once my hair is damp, then I use a comb.
- The Elchim 2001 Blow Dryer is nothing heavy compared to other hair dryers that are out in the market so it makes blow drying so easy without my arm muscles burning. Plus, like I said it dries my hair fast like within 8 minutes my hair was done. It cuts your blow drying time especially when you are in a big of a hurry. Not only you get to save time from drying your hair, but you are also saving money because you don't need to use it that long. I like it when my hair is blow dried because it gives it volume and shape instead of just flat. I can also create different looks with just the blow dryer so maybe next time I will update this post and share some more photos.
- I may not be in the hair business or a professional, and may not know much about the hair dryer and any kind of hair tools, but I know that the Elchim 2001 Blow Dryer is fantastic! If you are someone who uses a blow dryer on a regular basis, I would say this is worth the try.
It is worth the money if I were to spend my own money on this one. Thank you, Beauty Stop Online! Don't forget to check out their
website
today and shop around.
- What my suggestion would be for Elchim Blow Dryer? I wish they would have come in different colors and designs like really girly. I mean, wouldn't you like to buy a blow dryer in animal prints, hot pink, plaids or in other fun colors? I know, right?
Like BSO on Facebook:
https://www.facebook.com/BeautyStopOnline
Follow On Twitter:
https://twitter.com/beautystop
Follow On Pinterest:
http://www.pinterest.com/beautystopstore/