I received this product complimentary from Influenster for testing purposes. Read below for my full disclosure.
Thank you, Influenster! I got me another complimentary box from them and this time, I got the Violet VoxBox Edition, which consists of the following items. Check out the photos below.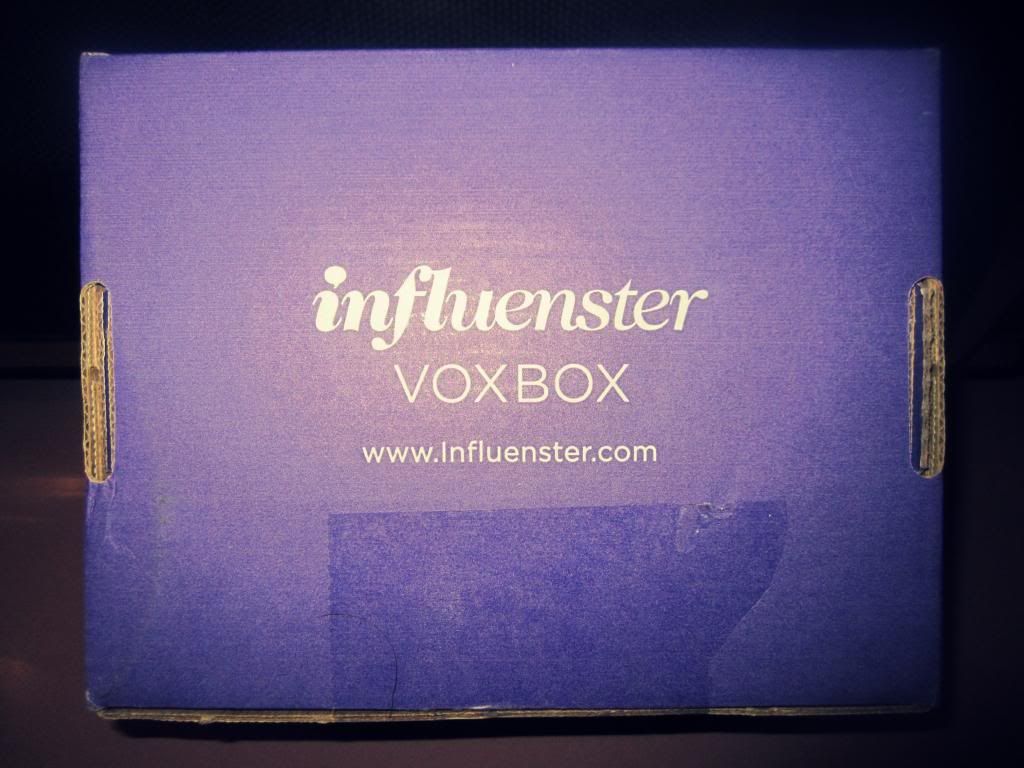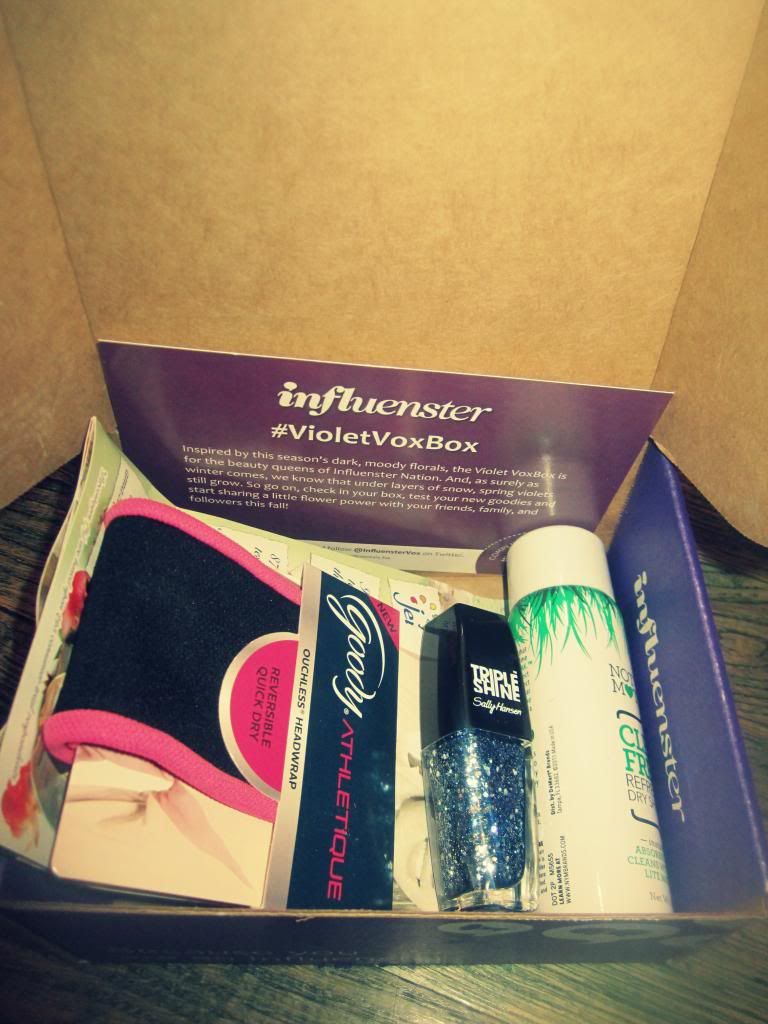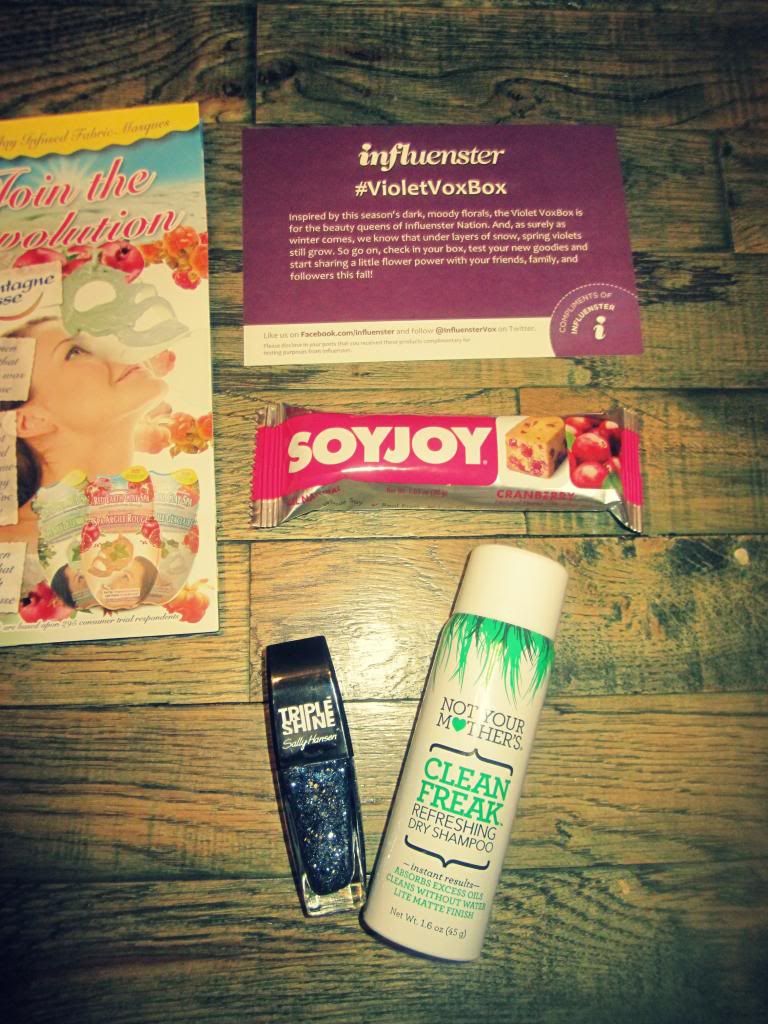 1. The Goody Athletic Ouchless HeadWrap is perfect for working out to keep the hair off of your face. It is easy to use and comfortable. Nothing's poking you or possibly pull your hair. Ouch!
2. The
Montagne Jeunesse Clay Spa
I haven't used yet, but I will update this post as soon as I am able to use the product to share more thoughts. I have heard good things about it so I am excited to try.
Update: The Montagne Jeunesse Clay Spa is amazing!!! I am glad I got to try this because I want more. I want to try the other products. When I first use it, it feels really cool on your face and it is refreshing! Like other women would say, your face just feels amazing after. It is perfect for when you have a long stressful day and you come home and just want to relax, hydrate yourself and your skin and put on the Clay Spa Mask. Ahhhh..... relaxing! And yes, it is very easy to use, and no mess because it is a clay infused fabric. All you have to do is just open up the package, unfold the mask and apply it on your face, relax for 10-15 minutes, massage, and rinse. It is a must try, if you haven't tried it before.
It says they are Vegetarian and animals are their friends, so that's why they don't add any bits of animal pieces into their products.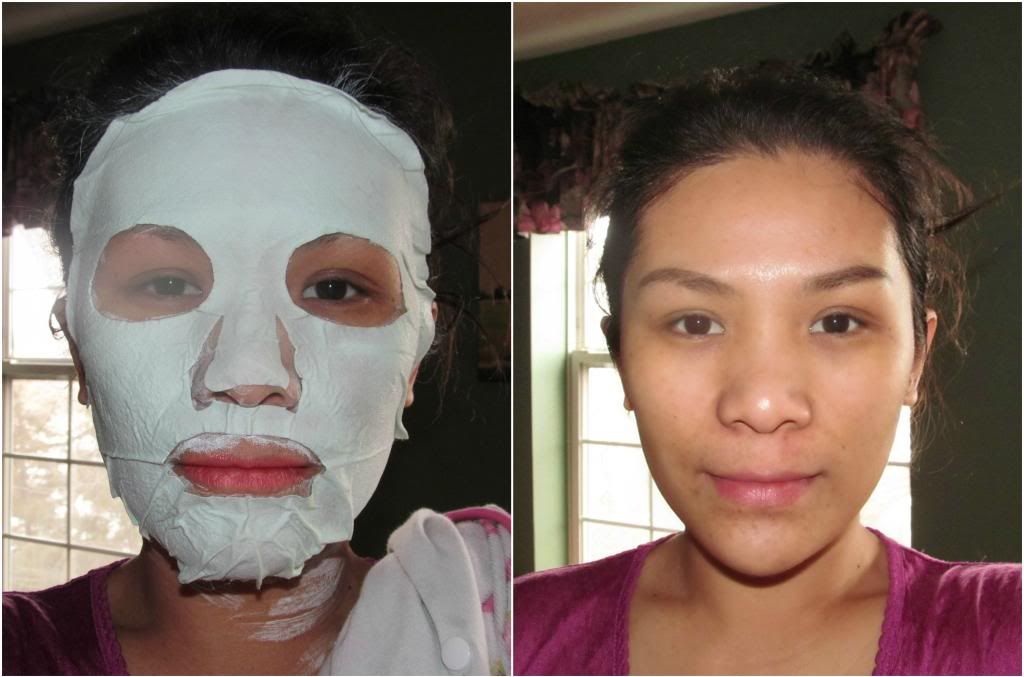 3. SoyJoy is a tasty healthier snack and perfect for on-the-go. Or, anytime you need a little snack. I am going to get me more of these next time we're at the store. What a yummy treat! My little girl does like it. It has the right sweetness, light and with real fruit chunks. Yummy!
4. Sally Hansen glittery nail polish that I have not used so like I said I will update the post to let you know what I think of the product. But for my thought, it is a perfect nail polish to wear for when you are attending parties this Christmas season.
5. The last one is the Not Your Mother's Clean Freak Refreshing Dry Shampoo comes in a travel-size container that you can carry with you everywhere you go so you can freshen up your hair anytime anywhere and be ready to party the night away. It is in a small container though so I am guessing this will not last long. I will come back to update this post and share more thoughts about the product.
Update:

The

Not Your Mother's Clean Freak Refreshing Dry Shampoo.

It works really well. I have noticed my hair wasn't oily anymore and it does volumizes the hair. It instantly freshens up your hair and smells lovely.
What's your favorite item in the box? Have you tried them all before? Please do share your thoughts. Thank you!