After the frigid temperature we experienced last week, it sure was nice to find out the temperature yesterday going up to 47 degrees F. It's funny how much I have grown used to the cold temperature being a tropical girl from the Island of the Philippines where the only temperature changes we experience are rainy and sunny season. Since the weather was nice and warm yesterday, I decided to take my girl for a little walk outside so she could also play in the snow before it all melts away.
During those brutally cold days, my new Sprigs Gloves and Ear Bags came in the mail and I was able to test out the products to see how well it works. To be honest, the gloves are good for mild winters, but not when it is brutally cold outside. These are not your insulated heavy duty gloves so it is not something that you would use when your temperature goes down below zero or feels like -42. Although, they kept my little fingers fairly warm while outside playing with the kids. It's still better without nothing covering your hands. Read more below to find out what I like and don't like about the products.
Multi-Mitt In Pink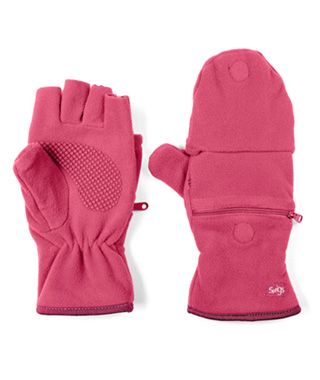 Price: $22.00
Color: Pink
Size: One size fits most
Details:
Like the coziness of a mitten but need access to your fingers? Then our Multi-Mitts are for you. Designed with a magnetic stay-open flap to prevent the mitt from falling when you are using your fingers and a zipper pocket to store essentials, these mittens are as functional as they are warm. But what gets the most feedback is the quality of the fleece we use. Customers frequently comment on how soft and comfortable they are and how well they fit.
Care and Content:
Machine wash cold with like colors. Only non-chlorine bleach when needed. Tumble dry low, remove promptly. Do not iron. Do not dry clean.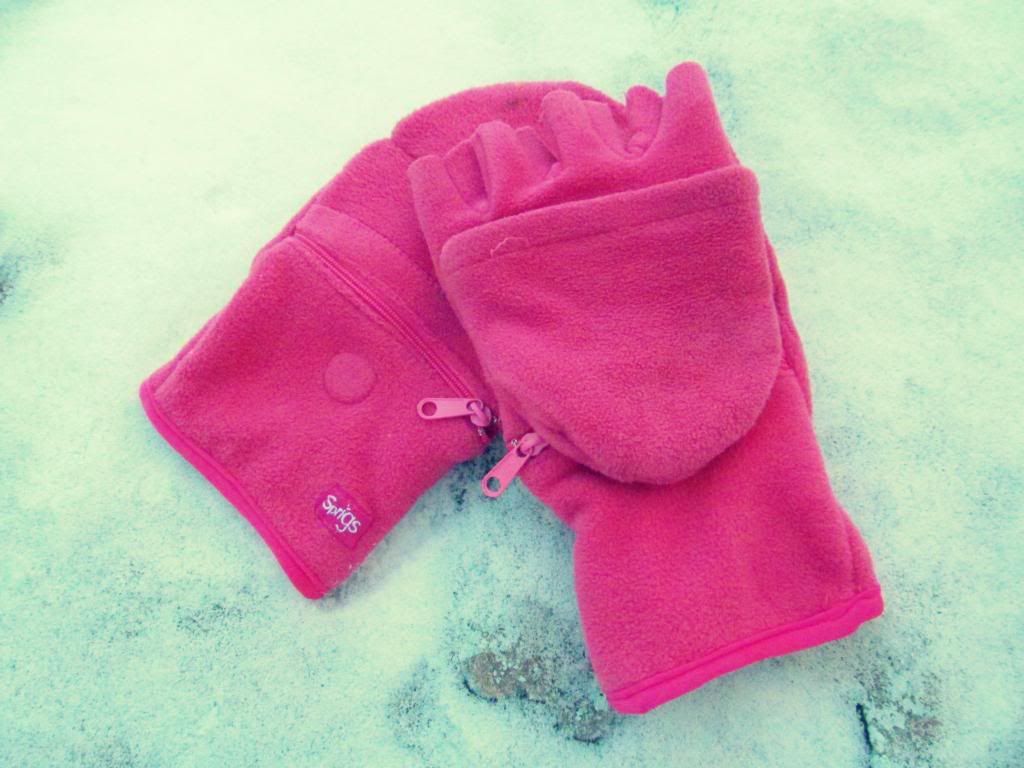 We drove out by the lake the other night and it was freezing cold. The wind was howling on a 19-degree F temperature and the Sprigs Gloves kept my little fingers fairly warm. Fairly warm because the tips of my fingers were a bit chilly, but not freezing cold. Last weekend we had to go out of town to buy a new battery for the Jeep and the temperature was -1 and I wore the gloves. It helped keep my hands warm while getting in and out of the vehicle and while buckling the kids' seat belts.
What I like about the gloves?
- It is so soft and comfortable wear. The quality of the fleece used is wonderful and not something thin.
- It has these textured palm and on the thumb area of the mitts, which is good for when you are using your phone or iPhone or when driving. Yes, I have worn these gloves while driving to the store and it works.
- Even for my short fingers, these mittens/gloves fit fine.
- I like that it uses magnetic closures for when you open the flaps and need to access your fingers. I had a pair of mittens before in this style using a Velcro closure and it was a hassle because it gets caught up with my mittens. I find it very useful when I am able to access my fingers because it makes it easy to buckle my kids up in their car seats when we go for a drive and I don't have to entirely take my gloves off so I can still keep my hands warm.
- It has a zippered pocket on the upper side of the mittens to store little things like your chap stick, perhaps?
- These are now my everyday gloves, to be honest with you. I wear it even driving because of the non-slip grip palm. I buckle my kid's car seats without freezing my hands because I can still wear it. I wear the mittens when we go hiking or for a run. It is an everyday pair of gloves.
- I am sure my husband would love something like this to wear during his afternoon run to keep his hands warm while running.
What I don't like about the gloves?
- Because of its design, it doesn't keep the warmth in 100% because the flap still lets the cold air into your mittens when closed. Like I said, they are best worn during mild winter.
- It is not fully insulated.
If you live in areas with mild winters, Sprigs Multi-Mitt is very useful and handy to have.
Price: $15
Color: Charcoal
Size: Medium
Details:
Now in beautiful cable knit, our patented cozy fit Earbags® bandless ear warmers wrap around your ear and stay on snugly and comfortably. Beneath the cable knit are two soft layers of fleece. Lined with Thinsulate® for warmth and insulation, these fashionable Earbags keep the warmth in and the cold out.
Care and Content:
Gently machine wash or hand wash in cold water with similar colors. Do not bleach. Lay flat in closed position to dry. Do not iron Do not dry clean.
Earbags are available in 3 sizes: small, medium and large. To determine your size prior to ordering, use the following guidelines to measure your ear (top to bottom).
SMALL: Ears 2 1/4 in. or less (small fits most kids over 5 years old and small-eared adults.)

MEDIUM: Ears ranging from 2 1/4 in. to 2 3/4 in. are medium. (80% of Ear bags are sold in medium.)
LARGE: Ears measuring over 2 3/4 in. use a size large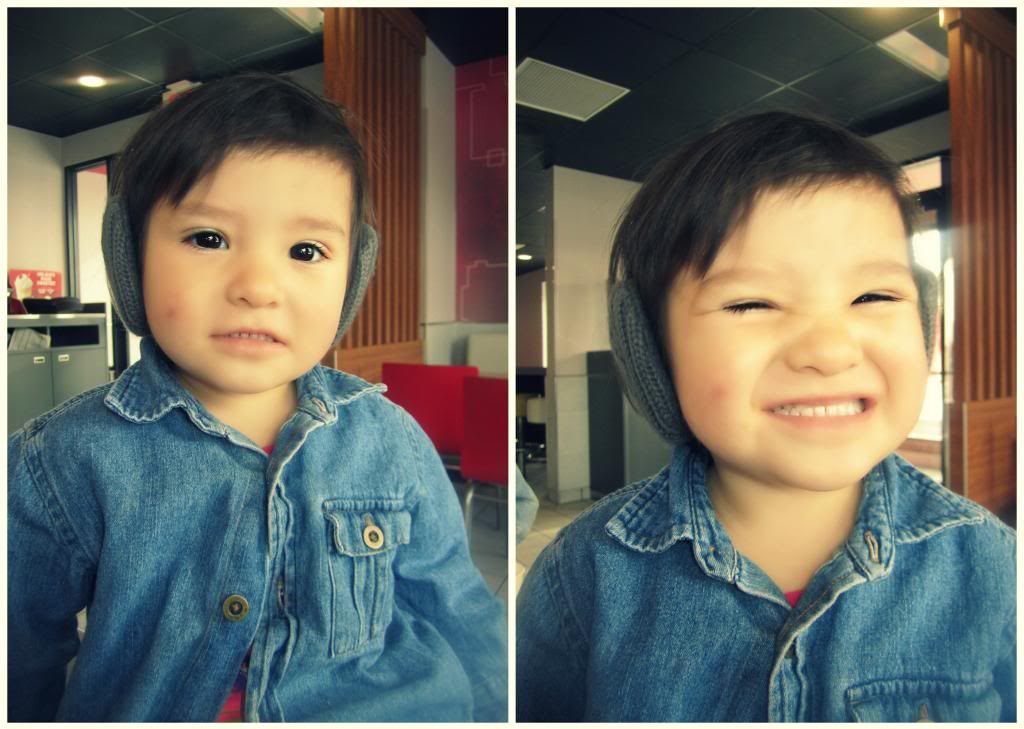 (These are the medium size Sprigs Earbags and as you can see, my little girl is also a fan of the Earbags. It does keep my ears warm and surprisingly, it doesn't feel uncomfortable at all. Easy to use.)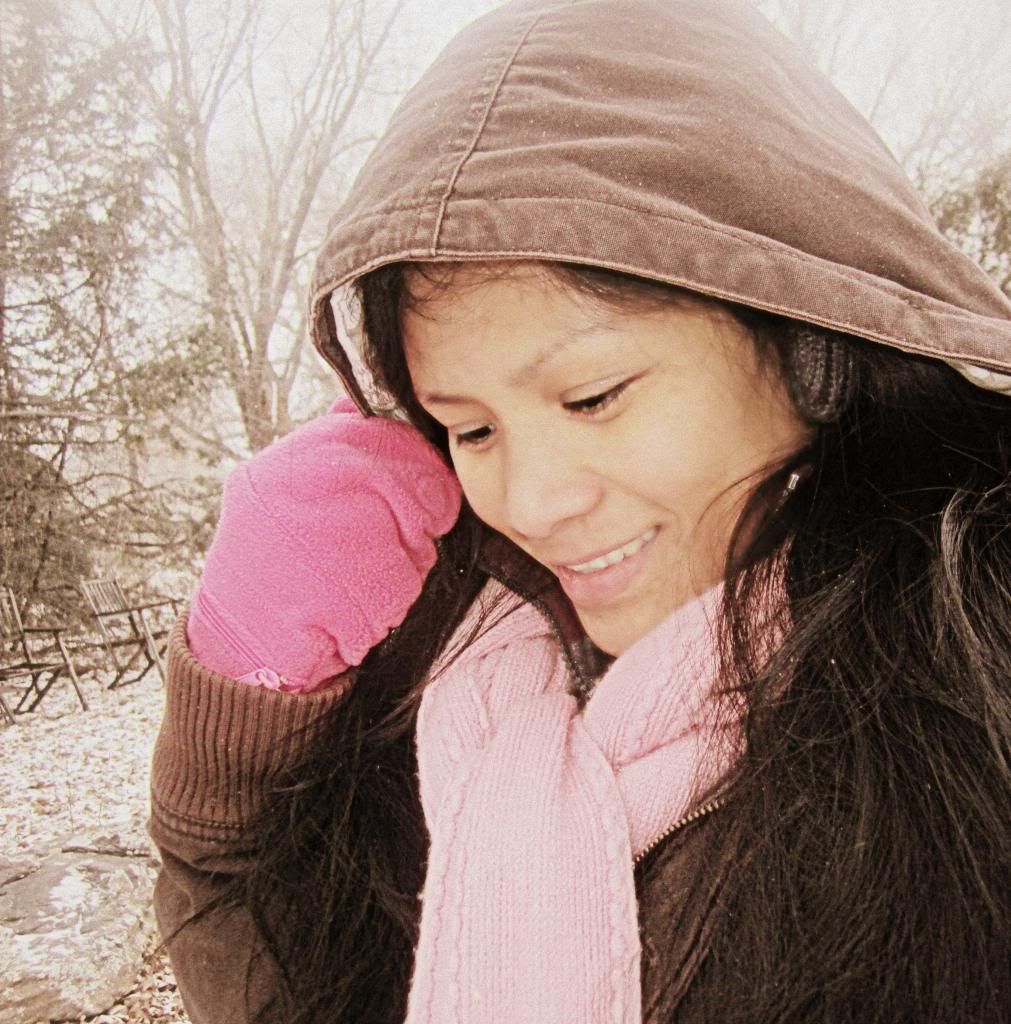 (Early morning stroll with my little girl. Sorry, no make up and all.)
My Review:
What I like about the Ear Bags?
- The Earbags Ear warmers keep my little ears warm.
- I love the cable knit design and the Thinsulate.
- Easy to use. It fits right over your ears.
- It works with your sunglasses on, which I thought it would be hard to wear one with the Ear Bags.
- Even though your ears are covered with the Earbags, you are still able to hear well.
- I like how it comes with its own small red bag so you can easily store the ear bags together in your purse or coat pocket when not wearing them. A must have for cold the season. This would also be great as a stocking stuffer.
What I don't like about the Earbags?
- It comes off easily and sometimes I have a hard time making them stay on my ears. Maybe if I got the small size (I got the Medium size), then that may have worked well. You know, I am little momma with little ears.
All in all, I am happy with Gloves and the Earbags I got and I have been using them since the day I got it. Thank you,

Sprigs!

Don't forget to visit Sprigs

website

today

.

Stay warm and stay fashionable!
Like Sprigs on Facebook:
https://www.facebook.com/Sprigsville
Follow on Twitter:
https://twitter.com/SpriGsville